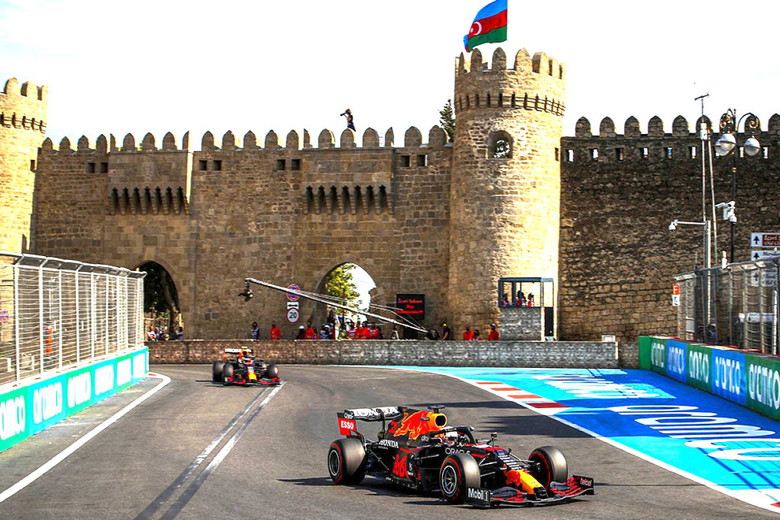 Looking to attend the 2023 Baku Grand Prix? Our travel guide has got you covered! Find out about transportation, accommodation, tourist attractions, and post-race activities for the ultimate experience in Azerbaijan's capital city.
Baku is the capital of Azerbaijan, situated at the foothills of the Caucasus Mountains, and a magnificent city that is well worth exploring. In 2023, thousands of tourists from all over the world will flock to this beautiful city to witness the Baku Grand Prix. The Baku Grand Prix is one of the most popular Formula 1 races in the world, offering an exciting racing experience. The race also provides an opportunity for tourists who want to explore Azerbaijan's historical and cultural heritage, magnificent scenery, and modern architecture.
The Baku Grand Prix offers numerous opportunities for both racing and city tourism. Formula 1 enthusiasts can experience an exhilarating race, watching famous drivers and the latest racing cars live. At the same time, they can also explore the city by walking along the historical streets, visiting museums, and tasting traditional Azerbaijani cuisine.
Baku is famous for its historical and cultural heritage, modern architecture, luxury hotels, boutique restaurants, and nightlife. The city is also famous for its natural beauty, Azerbaijani cuisine, and colorful markets. The historical buildings in the city center are listed as UNESCO World Heritage Sites, and Baku was admitted to the UNESCO Creative Cities Network in 2019.
The Baku Grand Prix is a world-renowned and exciting race. It also provides an opportunity for tourists to explore the historical, cultural, natural, and modern beauties of Baku. Therefore, visitors to the Baku Grand Prix can enjoy an unforgettable travel experience by exploring the tourist attractions in the city as well as the race.
Where is Baku and How to Get There?
Baku is the capital of Azerbaijan and located in the west of the country. The most common way to get to the city is by air. Direct flights to Baku are available from many international airports in major cities. Additionally, it is also possible to reach Baku by road. You can take buses or rent a car to travel to Baku from neighboring countries such as Georgia, Turkey, and Russia.
Safety is always a concern when traveling to a new destination, and Baku is no exception. However, as with any city, common sense and caution can go a long way in ensuring a safe and enjoyable trip.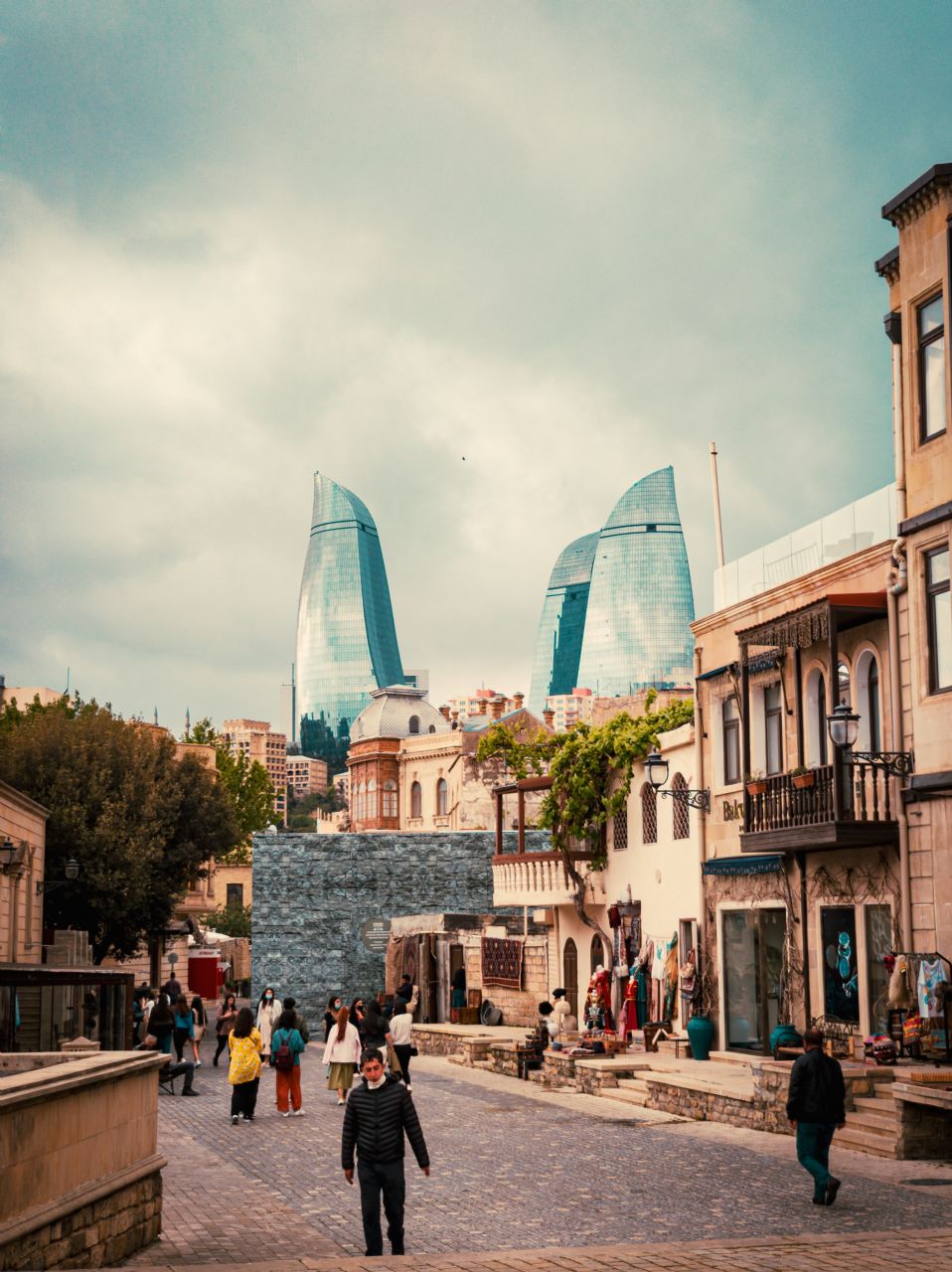 Overall, Baku is considered a safe city for tourists. The crime rate is relatively low, and violent crime is rare. That being said, like any big city, there are certain areas of Baku that can be more dangerous than others. It is best to avoid walking alone at night in unlit areas or areas that are not well-traveled.
One of the main safety concerns for tourists in Baku is traffic. The streets can be crowded, and drivers can be reckless. It is important to always use designated crosswalks, be aware of your surroundings, and follow traffic signals.
In terms of terrorism, there have been no major incidents in Baku in recent years. However, it is always wise to be vigilant and stay informed of any travel warnings or alerts from your home country's embassy or consulate.
Overall, with the proper precautions, Baku can be a safe and enjoyable destination for tourists.
Flying to Baku: Airlines and Average Ticket Prices
Baku is a popular travel destination, and as such, there are many airlines that fly to the city. The main airport in Baku is the Heydar Aliyev International Airport (GYD), which is served by numerous airlines from around the world.
From Turkey, Turkish Airlines and Azerbaijan Airlines offer direct flights to Baku. From Europe, airlines such as Lufthansa, Air France, and British Airways offer direct flights to the city. From the United States and Japan, there are no direct flights to Baku, but connecting flights are available through airlines such as Turkish Airlines, Qatar Airways, and Emirates.
As for ticket prices, they can vary depending on the time of year and the airline. On average, a round-trip ticket from Istanbul to Baku can cost between $200 and $300. From European cities such as Paris or London, the average ticket price ranges from $300 to $500. From the United States, prices can vary greatly depending on the departure city and connecting flights, but expect to pay anywhere from $700 to $1,200 for a round-trip ticket. From Japan, a round-trip ticket can cost anywhere from $800 to $1,200.
It is important to note that these prices are just averages and can change depending on a variety of factors. It is always a good idea to shop around and compare prices from different airlines before booking your flight to Baku.
2023 Baku Azerbaijan Grand Prix: Dates, Sessions, and Circuit Features
The 2023 Azerbaijan Grand Prix is scheduled to take place in Baku, Azerbaijan on APRIL 28-30, 2023. The race will be held on the Baku City Circuit, a street circuit that winds through the city's historic Old Town and along the Caspian Sea waterfront.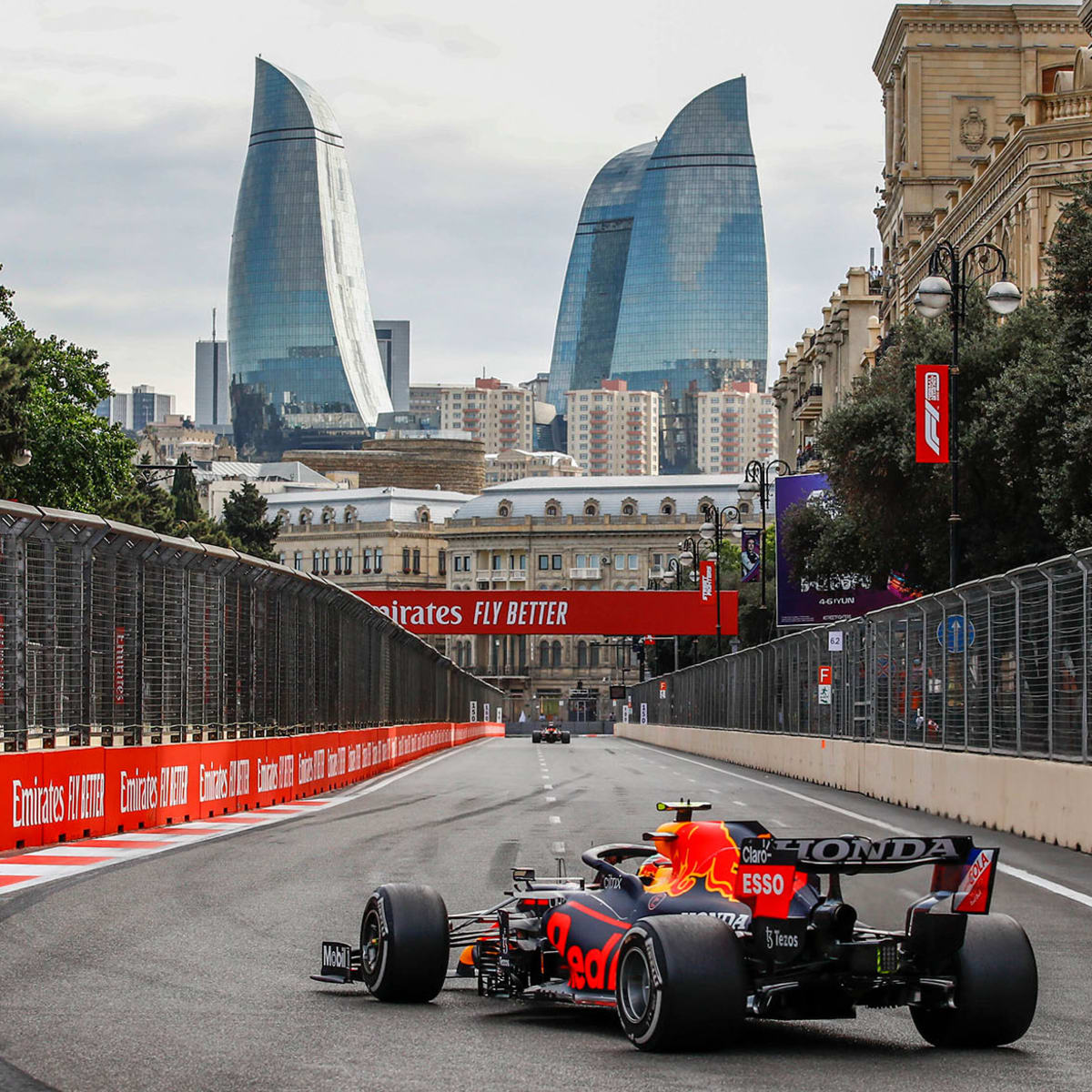 The race weekend will feature three practice sessions, followed by qualifying on Saturday, June 24th. The final race will take place on Sunday, June 25th, with the starting time to be confirmed closer to the event.
The Baku City Circuit is a unique street circuit that features a mix of long straights and tight corners, making it a challenging track for drivers. The circuit is 6.003 km in length and features 20 turns. One of the most famous sections of the track is the long straight that runs along the Caspian Sea, known as the Baku Boulevard. This section features the highest top speed of any street circuit in the Formula One calendar, reaching speeds of up to 370 km/h.
The Baku City Circuit also features several tight corners and technical sections, including the infamous Turn 8. This corner is a tight left-hander that requires precision driving and is considered one of the most challenging corners in the entire Formula One calendar.
Overall, the Baku City Circuit is a unique and exciting track that provides an entertaining spectacle for fans and a challenging race for drivers.
Accommodation Options for the 2023 Azerbaijan Grand Prix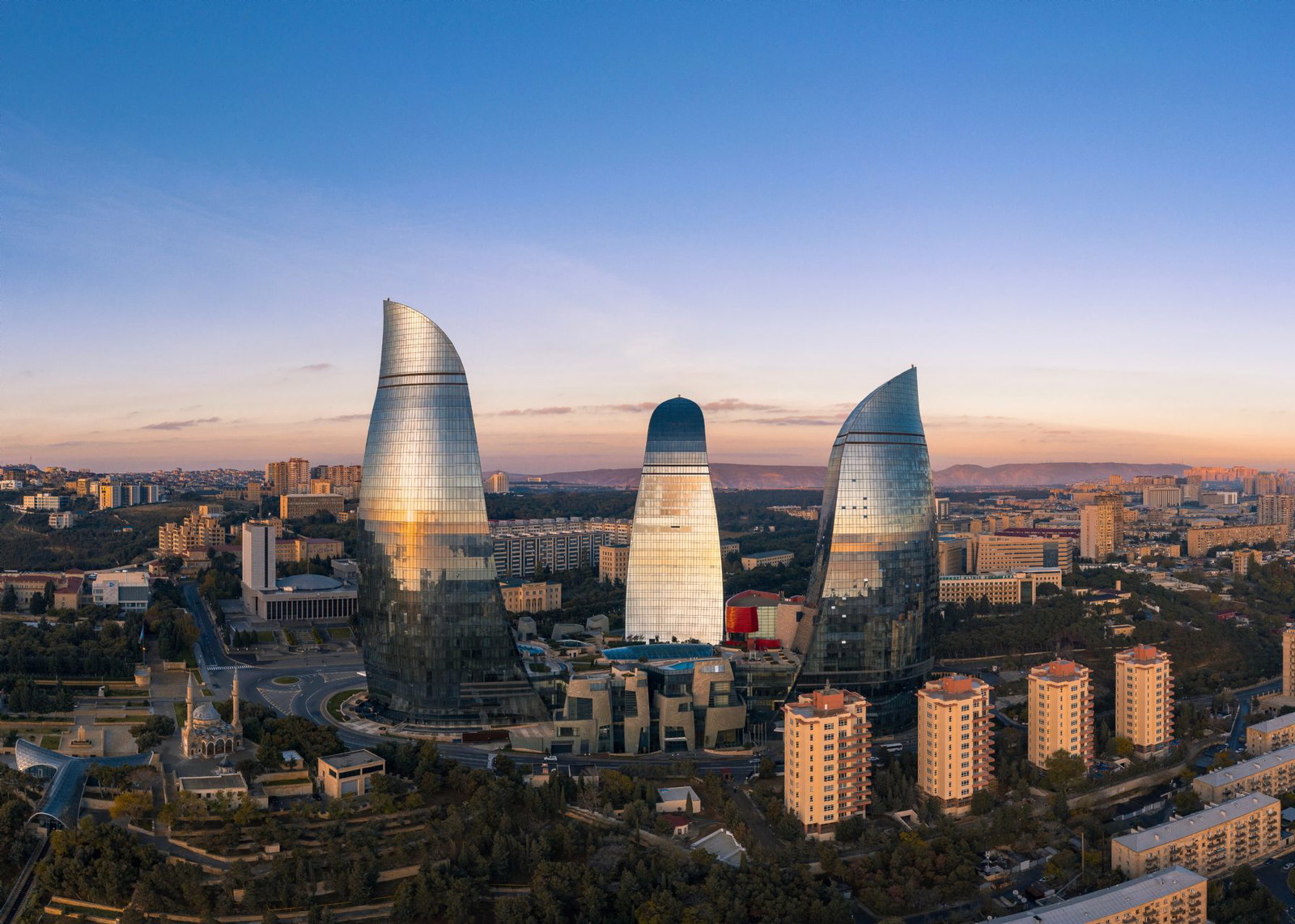 If you are planning to attend the 2023 Azerbaijan Grand Prix, there are several accommodation options available in Baku to suit every budget and preference. Here are some of the most popular options:
Luxury Hotels: Baku is home to several luxury hotels, including the Four Seasons Hotel, Hilton Baku, and Fairmont Baku. These hotels offer top-notch amenities and services, such as spas, rooftop bars, and fine dining restaurants. The average price for a room at one of these hotels ranges from $300 to $500 per night.

Mid-Range Hotels: There are also many mid-range hotels available in Baku, such as the Sapphire Hotel, Grand Hotel Europe, and Intourist Hotel Baku. These hotels offer comfortable rooms and basic amenities such as Wi-Fi and breakfast. The average price for a room at a mid-range hotel ranges from $80 to $150 per night.

Hostels: For budget-conscious travelers, there are several hostels in Baku, such as the Sahil Hostel, Old Town Hostel Baku, and Baku Hostel & Backpackers. These hostels offer dormitory-style accommodation and shared facilities such as kitchens and bathrooms. The average price for a bed in a hostel dormitory ranges from $10 to $30 per night.
Most of these accommodation options are located within close proximity to the Baku City Circuit, making them convenient for race attendees. Additionally, many hotels and hostels offer shuttle services to and from the circuit on race days.
When selecting your accommodation, it's important to consider factors such as location, price, and amenities. To help make your decision easier, be sure to check user reviews on popular travel websites like TripAdvisor or Booking.com, which can provide insight into other travelers' experiences and help you choose the best option for your needs.
Top Things to See and Do in Baku During the 2023 Grand Prix
Baku, the capital city of Azerbaijan, is a beautiful destination with a rich history and stunning modern architecture. As the host of the 2023 Grand Prix, Baku is sure to be a popular spot for racing enthusiasts from all over the world. However, there is much more to this vibrant city than just the race. In this guide, we will take a look at some of the top things to see and do in Baku during the 2023 Grand Prix.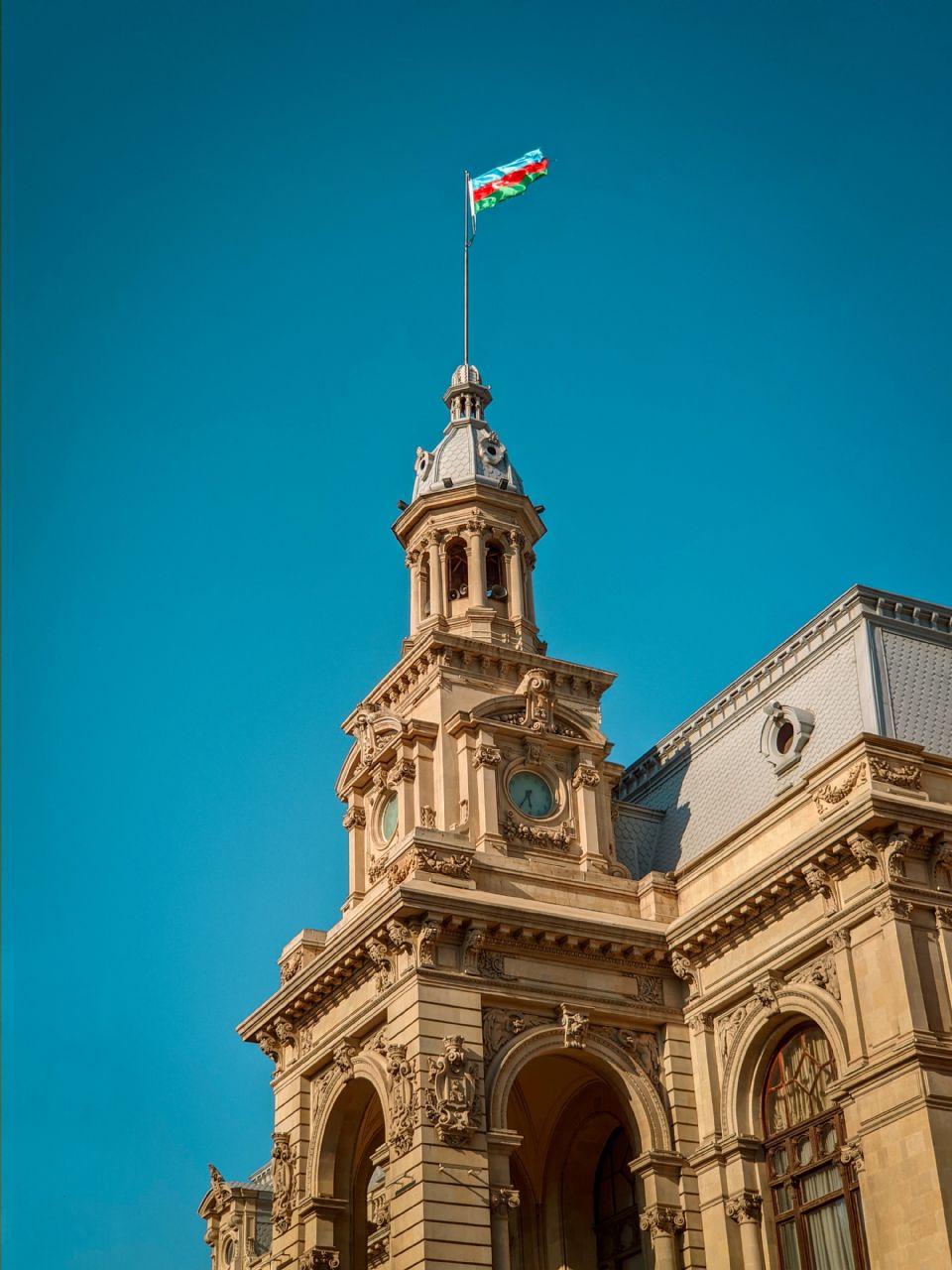 Old City (Icherisheher) The Old City of Baku, also known as Icherisheher, is a UNESCO World Heritage site and one of the must-visit places in the city. The walled city dates back to the 12th century and is filled with ancient buildings, winding alleyways, and historic monuments. Some of the top attractions in the Old City include the Maiden Tower, Palace of the Shirvanshahs, and the Juma Mosque.

Flame Towers The Flame Towers are one of the most iconic landmarks in Baku and a symbol of the city's modernity. These three towers are covered in LED screens that display a mesmerizing flame effect at night, making for a stunning sight. Visitors can also go to the top of the towers to enjoy panoramic views of the city.

Heydar Aliyev Center The Heydar Aliyev Center is a masterpiece of modern architecture designed by the renowned architect Zaha Hadid. The building houses a museum, exhibition halls, and a conference center. Visitors can admire the building's unique curves and explore the various exhibitions and events taking place inside.

Gobustan National Park Located just outside of Baku, Gobustan National Park is a fascinating destination for nature lovers and history buffs. The park is home to thousands of rock carvings that depict prehistoric life in the region, as well as mud volcanoes that are unique to Azerbaijan.

Baku Boulevard Stretching along the Caspian Sea, Baku Boulevard is a scenic promenade with stunning views of the water and the city skyline. The boulevard is lined with restaurants, cafes, and entertainment venues, making it a popular spot for both locals and tourists.
Baku is a city full of surprises and delights, and there is no shortage of things to see and do during the 2023 Grand Prix. Whether you're interested in history, architecture, or nature, Baku has something to offer. Don't miss the opportunity to explore this beautiful city beyond the race track.
Baku Museum and Art Gallery 2023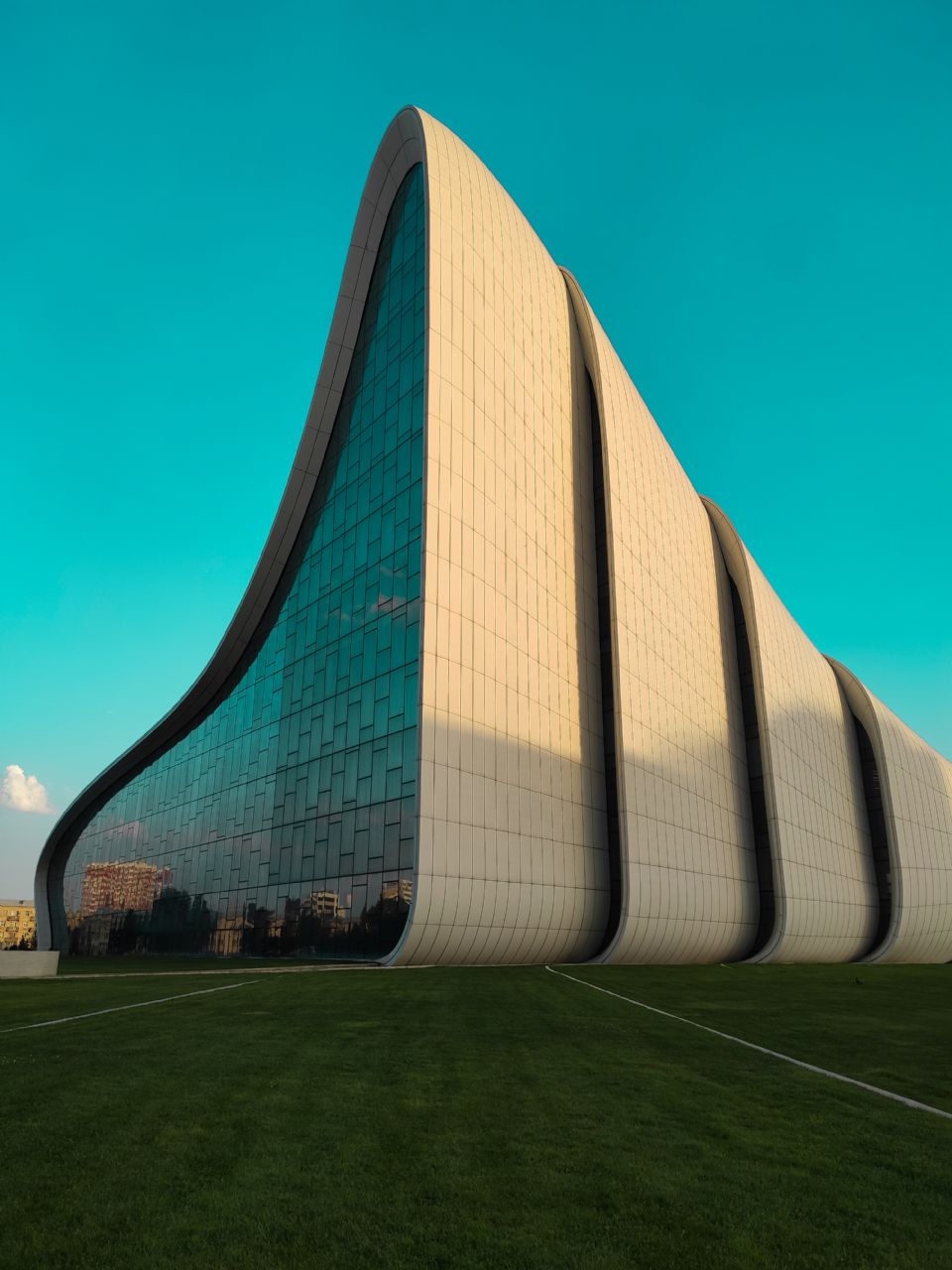 Azerbaijan State Museum of Art: This museum is one of the oldest and largest in the country, featuring a wide variety of Azerbaijani art from the 19th and 20th centuries, including paintings, sculptures, and decorative art. Notable exhibits include works by Azim Azimzade, Bahruz Kangarli, and Tahir Salahov.

YAY Gallery: This contemporary art gallery showcases the work of emerging and established Azerbaijani artists, as well as artists from the Caucasus and Central Asia. Exhibits range from traditional painting and sculpture to multimedia installations and performance art.

Museum of Modern Art: As the name suggests, this museum focuses on contemporary art, with a particular emphasis on Azerbaijani artists working in the 21st century. The museum features rotating exhibits, as well as a permanent collection of works by artists such as Rashad Alakbarov, Altay Sadigzade, and Chingiz Babayev.

National Museum of History of Azerbaijan: While not strictly an art museum, this institution does contain a significant collection of art and artifacts from Azerbaijani history. Notable exhibits include medieval manuscripts, traditional textiles, and ancient ceramics.

Q Gallery: This gallery specializes in photography, showcasing the work of local and international photographers. Exhibits range from documentary photography to fine art photography, and the gallery also hosts workshops and lectures on photography.

Art Tower Gallery: Located in the iconic Flame Towers, this gallery showcases contemporary art from Azerbaijan and around the world. Exhibits range from painting and sculpture to video and installation art, and the gallery also hosts events and performances in its theater space.

Heydar Aliyev Center: While primarily an architectural landmark, the Heydar Aliyev Center also contains a museum dedicated to the life and legacy of Heydar Aliyev, the former president of Azerbaijan. The museum features exhibits on Aliyev's political career, as well as art and artifacts from Azerbaijani history.
These are just a few of the many art galleries and museums worth visiting in Baku. Each offers a unique perspective on Azerbaijani art and culture, and together they provide a comprehensive overview of the country's rich artistic heritage.
As a result
Based on the information presented above, it is clear that Baku is an exciting and dynamic city with a rich history, diverse culture, and many attractions for visitors. From the stunning architecture of the Old City to the contemporary art galleries and museums, there is something for everyone in Baku.
The city is also home to the Azerbaijan Grand Prix, which takes place in April and attracts visitors from around the world. With convenient travel options and a variety of accommodation choices, attending the Grand Prix and exploring the city is easily accessible for visitors.
Overall, Baku is a unique and vibrant destination that should not be missed. Whether you're interested in history, art, or simply soaking up the atmosphere of a bustling city, Baku has something to offer. So why not plan your next trip to this exciting destination and experience all that Baku has to offer for yourself?