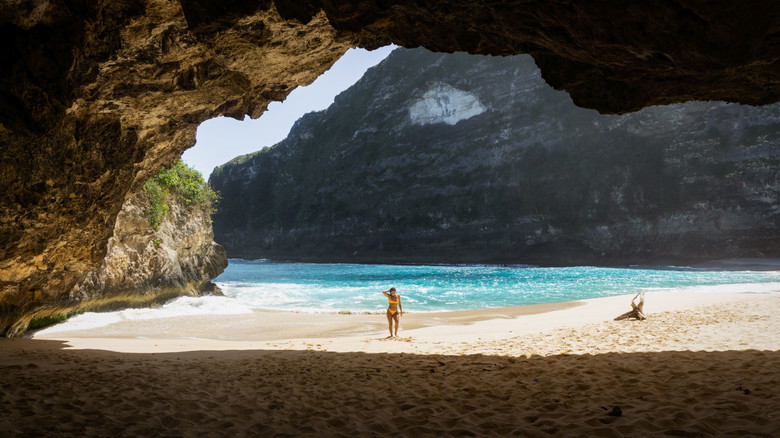 Bali's pristine beaches beckon! Discover the top 5 coastal gems, where turquoise waters meet powdery sands. Paradise awaits!
Bali, an enchanting island located in Indonesia, is renowned for its captivating beaches. With its crystal-clear turquoise waters, powdery white sands, and lush tropical scenery, Bali's beaches offer an idyllic paradise for travelers seeking relaxation and natural beauty. In this blog post, we will take you on a virtual journey to explore some of Bali's most pristine beaches.
Let's start our beach-hopping adventure with Kuta Beach, one of Bali's most famous and vibrant destinations. Located on the southwestern coast of the island, Kuta Beach is a haven for surfers, sunbathers, and party enthusiasts. The beach stretches for kilometers, providing ample space for beachgoers to unwind and enjoy the stunning sunsets. The bustling beachside promenade offers a vibrant atmosphere with numerous bars, restaurants, and shops catering to every taste.
Kuta Beach, located on Bali's southwestern coast, is a vibrant and iconic destination known for its stunning beauty. Its convenient location near Ngurah Rai International Airport makes it easily accessible for travelers. The beach offers excellent surfing conditions for both beginners and experienced surfers. It also provides ample space for relaxation and sunbathing. Kuta Beach is lined with beachfront restaurants and bars, offering a diverse culinary scene. Accommodation options vary from luxurious beachfront resorts to budget-friendly guesthouses. When visiting Kuta Beach, it's important to prioritize safety and heed the instructions of lifeguards. Overall, Kuta Beach is a perfect destination for sun-seekers and surf enthusiasts in Bali.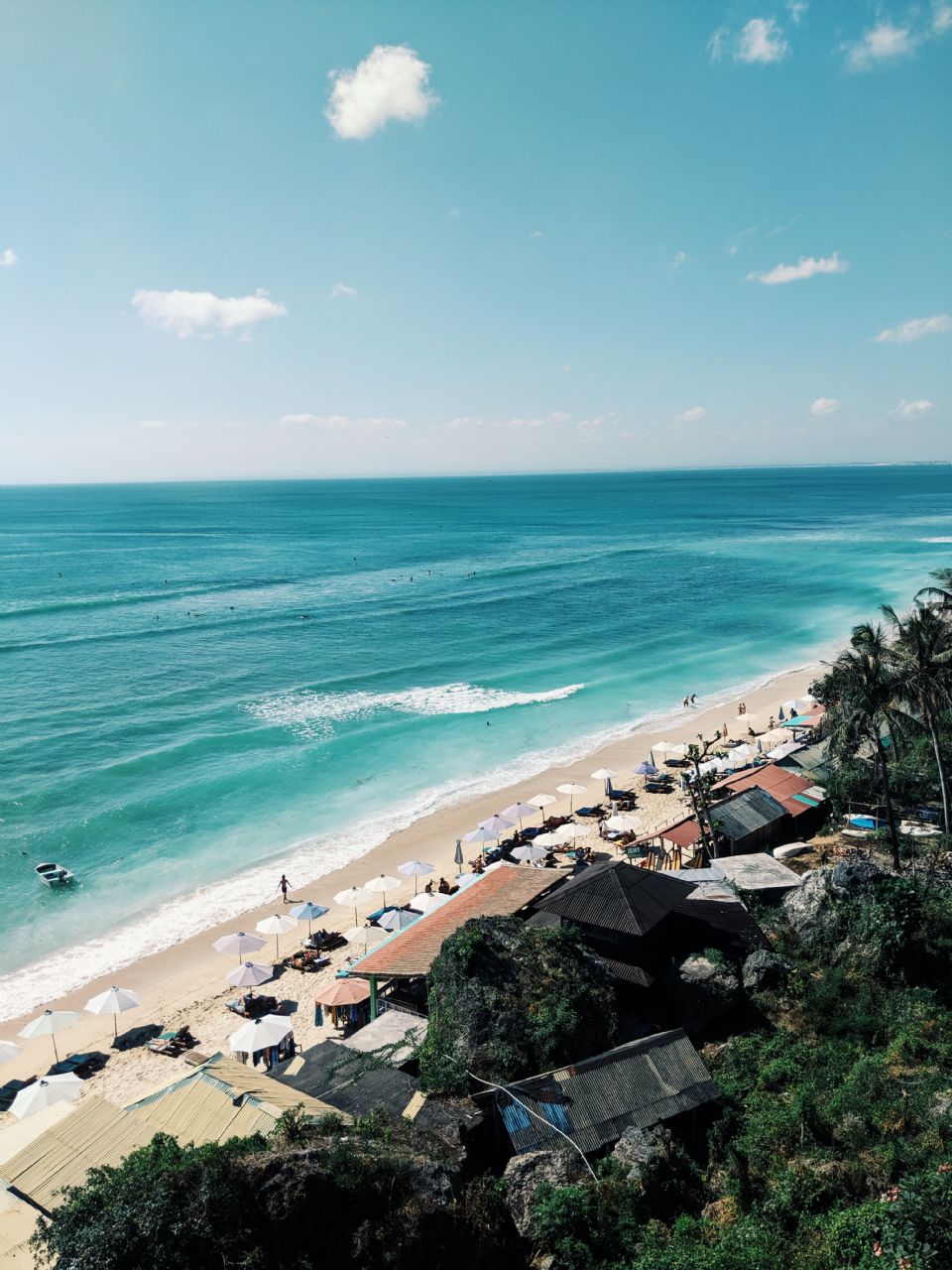 Moving towards the southeastern coast, we come across the pristine Nusa Dua Beach. Known for its luxurious resorts and calm waters, Nusa Dua Beach is an ideal spot for families and those seeking a tranquil beach experience. The beach is well-maintained, and its clear waters are perfect for swimming and snorkeling. Immerse yourself in the serenity of Nusa Dua Beach and indulge in the luxury and relaxation it has to offer.
Nusa Dua Beach, located on the southeastern coast of Bali, is a tranquil and luxurious beach destination. It is renowned for its calm waters and upscale resorts. Nusa Dua Beach is an ideal choice for families and those seeking a peaceful atmosphere. The beach offers clear waters suitable for swimming and snorkeling. It is well-maintained and organized. Nusa Dua Beach is easily accessible from Ngurah Rai International Airport. Transportation options from the airport include taxis or private car rentals. There is a public section of the beach that can be accessed free of charge. Some beach areas offer paid services for renting beach chairs and umbrellas. Activities at Nusa Dua Beach include sunbathing, swimming, and leisurely walks along the shore. You can also pamper yourself at the luxurious spa centers located in the nearby resorts. Nusa Dua Beach is a perfect choice for those seeking a serene and upscale beach experience.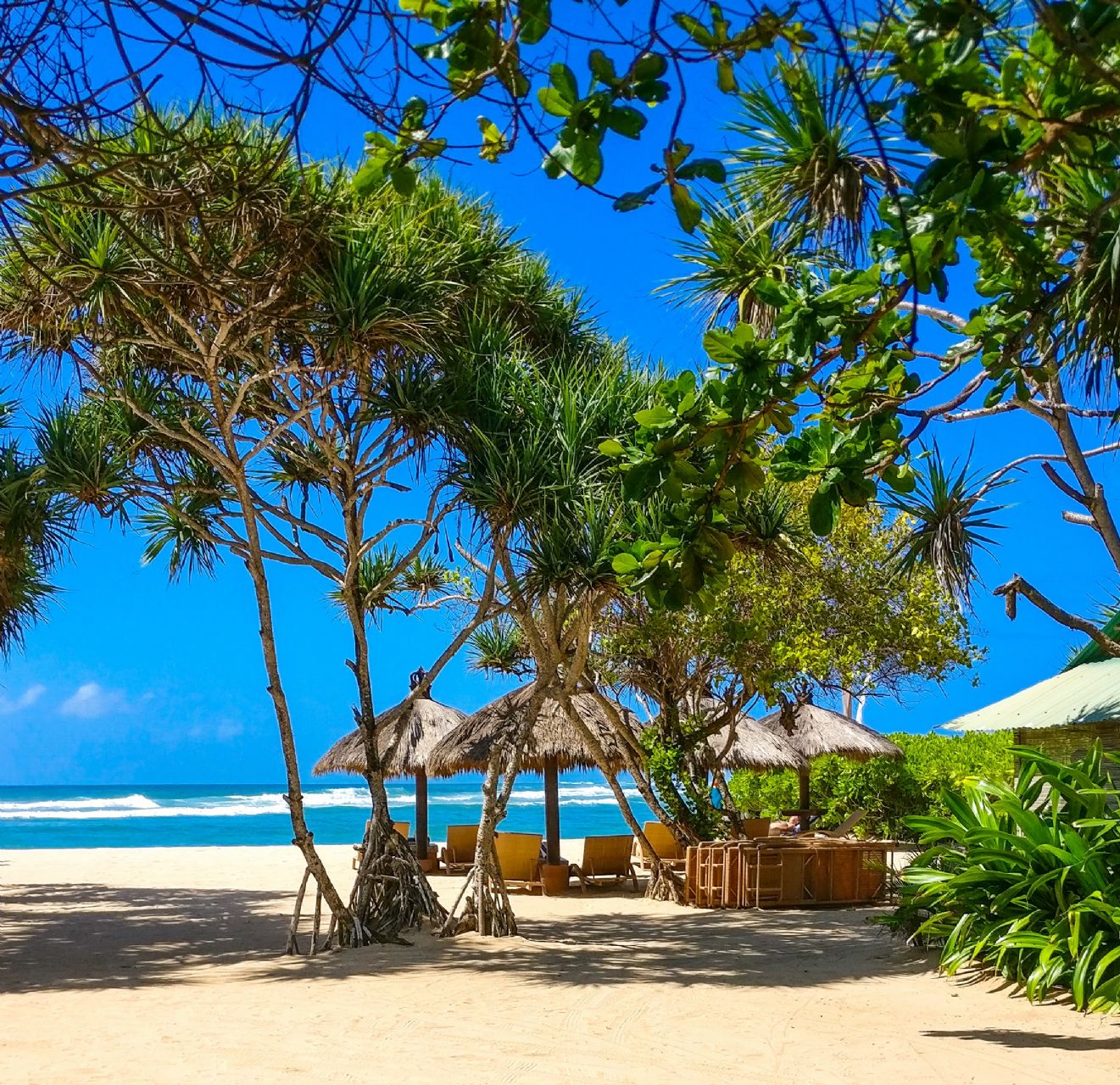 As we continue our journey, we encounter Dreamland Beach, a hidden gem tucked away in the southern egion of Bali. True to its name, Dreamland Beach showcases a picturesque landscape with towering limestone cliffs and a long stretch of pristine sand. This beach is a favorite among surfers due to its powerful waves, and it also offers breathtaking panoramic views. Dreamland Beach is the perfect destination for those looking for a quieter and more secluded beach experience.
Dreamland Beach, located in the southwest of Bali, is an impressive and beautiful beach destination. It is known for its unique natural beauty and pristine white sands. Dreamland Beach is popular among surfers and nature enthusiasts. The beach boasts powerful waves, making it ideal for experienced surfers. Getting to Dreamland Beach is convenient from Ngurah Rai International Airport, with options such as taxis or private car rentals available. The beach can be accessed free of charge and is open to the public. Facilities like restaurants and cafes can be found on the beach. Dreamland Beach offers ample space for sunbathing and showcases stunning views. Activities at the beach include sunbathing, swimming, and leisurely walks along the shore. Dreamland Beach is renowned for its natural beauty and surfing opportunities.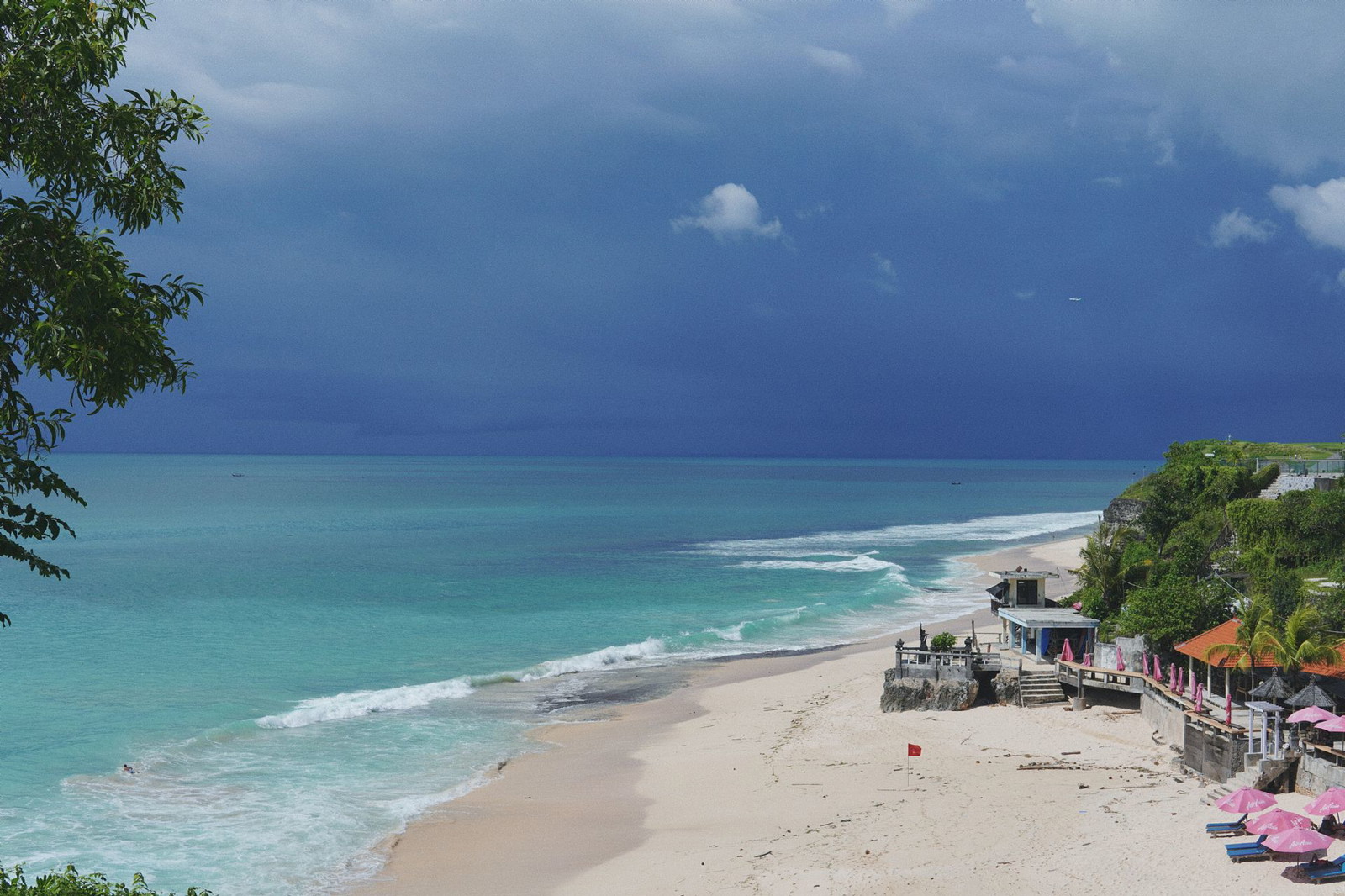 Heading towards the eastern coast, we arrive at Sanur Beach, a charming coastal village with a laid-back atmosphere. Sanur Beach boasts a shallow lagoon protected by a coral reef, making it a safe and serene spot for swimming, especially for families with children. The beach is also dotted with traditional fishing boats, adding a touch of local charm. Take a leisurely walk along the promenade or enjoy a traditional Balinese massage while taking in the tranquil beauty of Sanur Beach.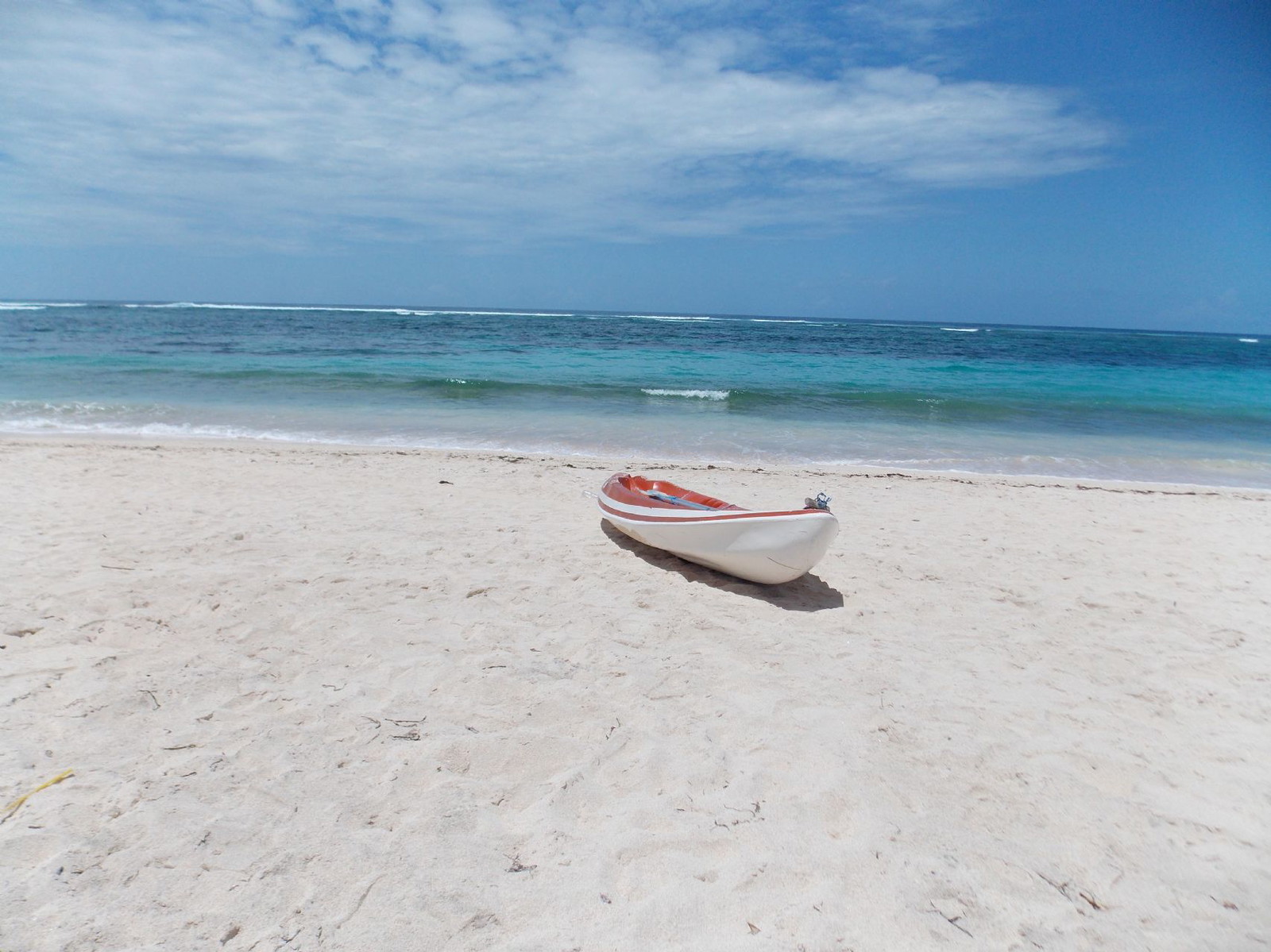 Our beach adventure wouldn't be complete without a visit to Jimbaran Bay, located on Bali's southwestern coast. Known for its stunning sunsets and fresh seafood, Jimbaran Bay offers a unique beach experience. The soft sands and calm waters create an inviting atmosphere for sunbathing, and as the day comes to a close, you can indulge in a romantic beachfront seafood dinner. Jimbaran Bay perfectly combines relaxation, breathtaking scenery, and culinary delights.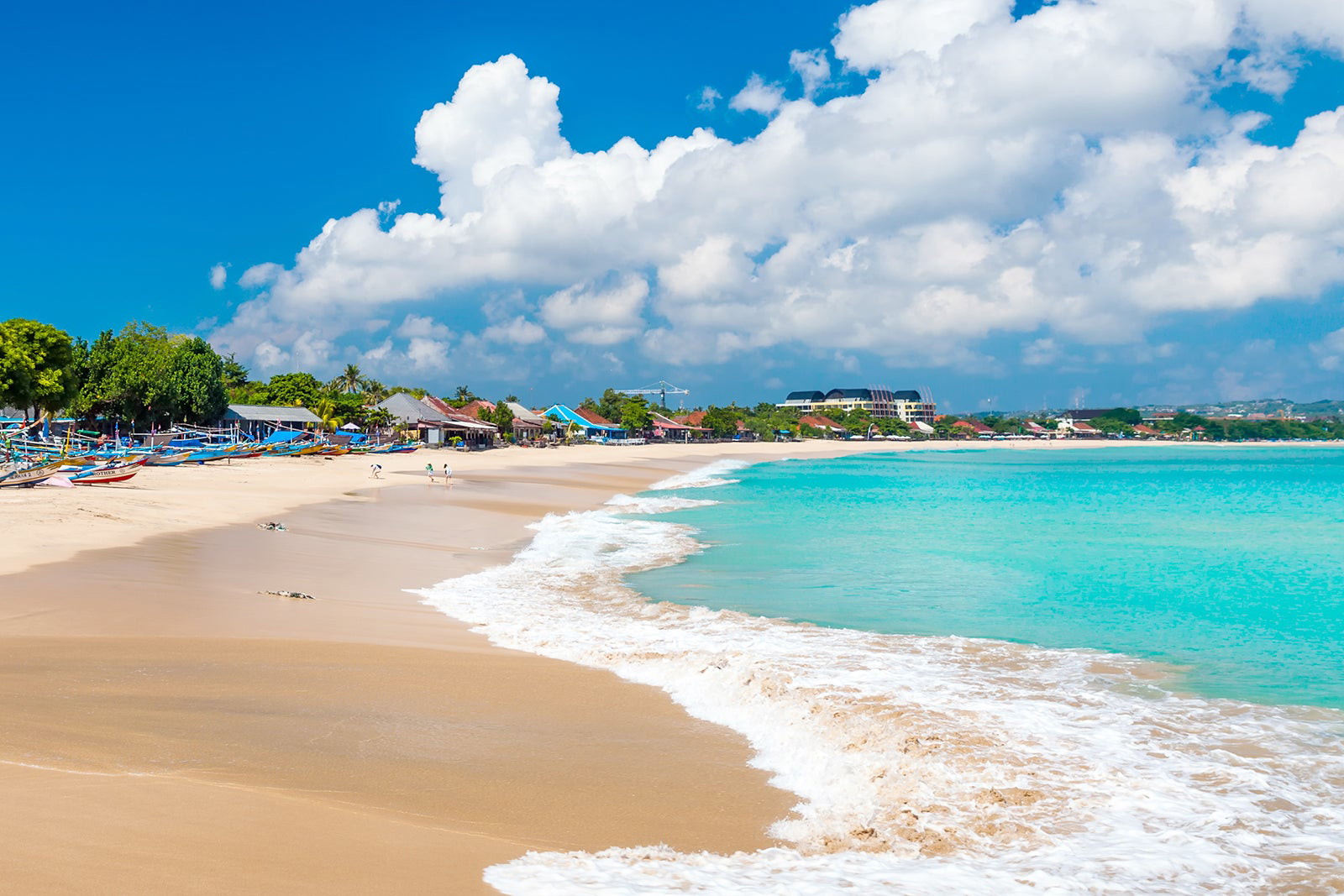 Bali's beaches are not only about sun, sand, and sea; they also offer a myriad of activities for adventure seekers. From surfing and snorkeling to parasailing and jet skiing, there is something for everyone. Additionally, many beaches in Bali are surrounded by vibrant coral reefs, making them ideal for diving and exploring the underwater world.
It is important to note that while enjoying Bali's beaches, it is crucial to respect the environment and local customs. Help preserve the pristine beauty of these beaches by disposing of trash properly and being mindful of the delicate marine ecosystems.
Bali's pristine beaches are a true tropical paradise, enticing visitors with their breathtaking beauty and tranquil ambiance. Whether you seek relaxation, adventure, or a romantic getaway, Bali's beaches offer a diverse range of options. So pack your sunscreen, put on your swimsuit, and get ready to immerse yourself in the enchanting world of Bali's beaches.