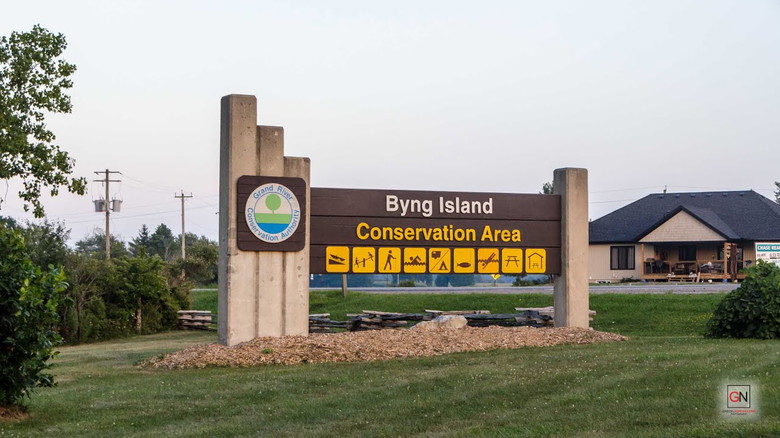 Discover the hidden treasure of Byng Island, nestled in the heart of Ontario, Canada. Unleash your adventurous spirit amidst the breathtaking landscapes and endless activities that this natural gem offers
Located in Ontario, Canada, Byng Island is a charming natural park that offers visitors an unforgettable experience filled with the beauty of nature, unique activities, and relaxing accommodation options. If you're looking to immerse yourself in nature and enjoy a variety of exciting activities, Byng Island is the perfect destination. Here's everything you need to know:
General Features:
Byng Island spans over 100 hectares on the southeast coast of the Grand River, near the cities of Hamilton and Brantford. The park is filled with natural beauty, picnic areas, camping spots, and hiking trails. It is also a great location for various water sports.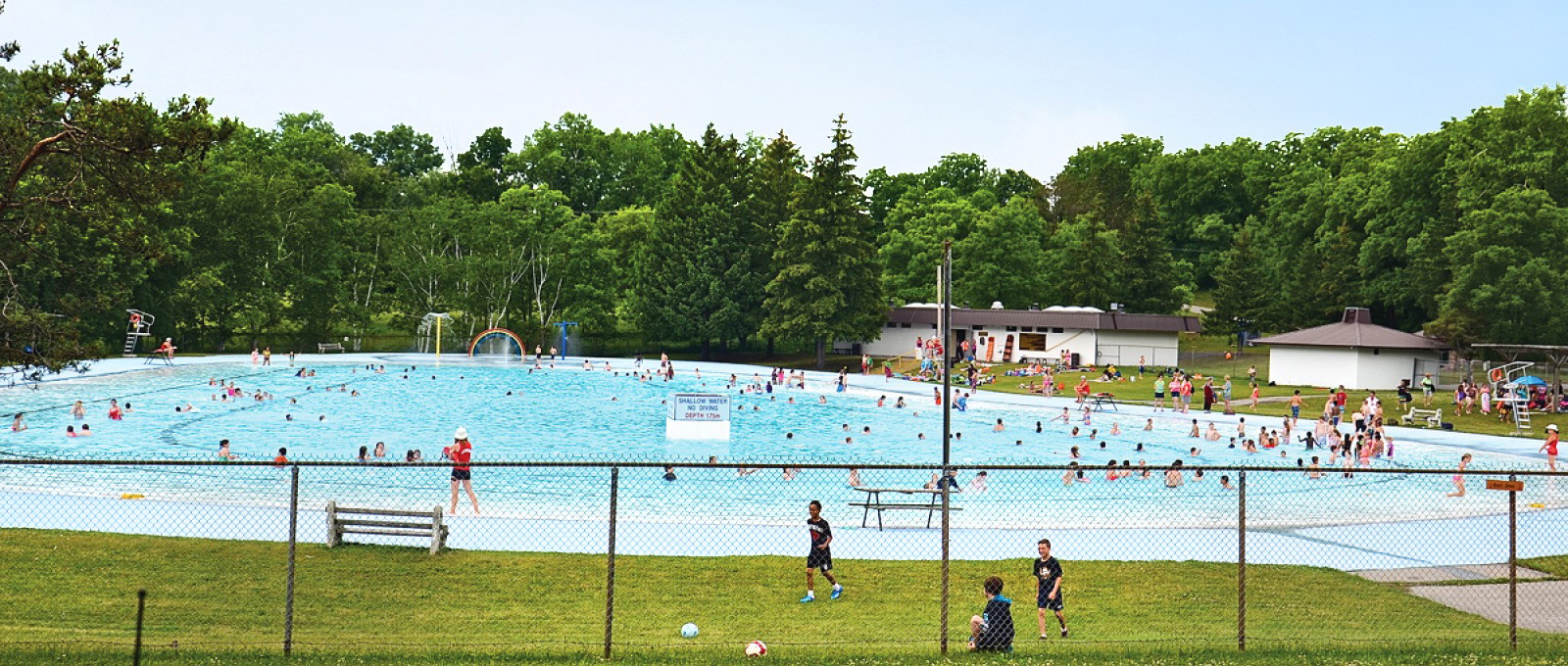 How to Get There:
By Car:
Byng Island is easily accessible by car and is conveniently located near several major cities in Ontario, Canada. Depending on your starting point, here are the general directions to reach the park:
From Hamilton: If you're coming from Hamilton, take Highway 6 southbound until you reach Highway 54. Turn right onto Highway 54 and continue until you reach Parkside Drive. Turn left onto Parkside Drive, and you will see signs guiding you to Byng Island.

From Brantford: If you're starting from Brantford, head west on Highway 403 and take the Highway 24 South exit. Follow Highway 24 southbound until you reach Highway 54. Turn right onto Highway 54 and continue until you reach Parkside Drive. Turn left onto Parkside Drive, and you will find signs leading you to Byng Island.
By Public Transportation:
While public transportation options are available, reaching Byng Island via public transport may require some planning and transfers. Here's how you can get there using a combination of bus and taxi services:
From Hamilton: Take a bus or a combination of buses to reach Brantford Bus Terminal. From there, you can hire a taxi or use a rideshare service to reach Byng Island, which is approximately a 20 to 30-minute drive away.

From Brantford: Take a bus to Brantford Bus Terminal. From the terminal, you can take a taxi or a rideshare service to reach Byng Island, which is about a 20 to 30-minute drive away.
Nearest Airport:
If you're traveling from afar or internationally, the nearest airport to Byng Island is the John C. Munro Hamilton International Airport (YHM). From the airport, you can rent a car or hire a taxi to reach Byng Island, which is approximately a 40 to 50-minute drive away.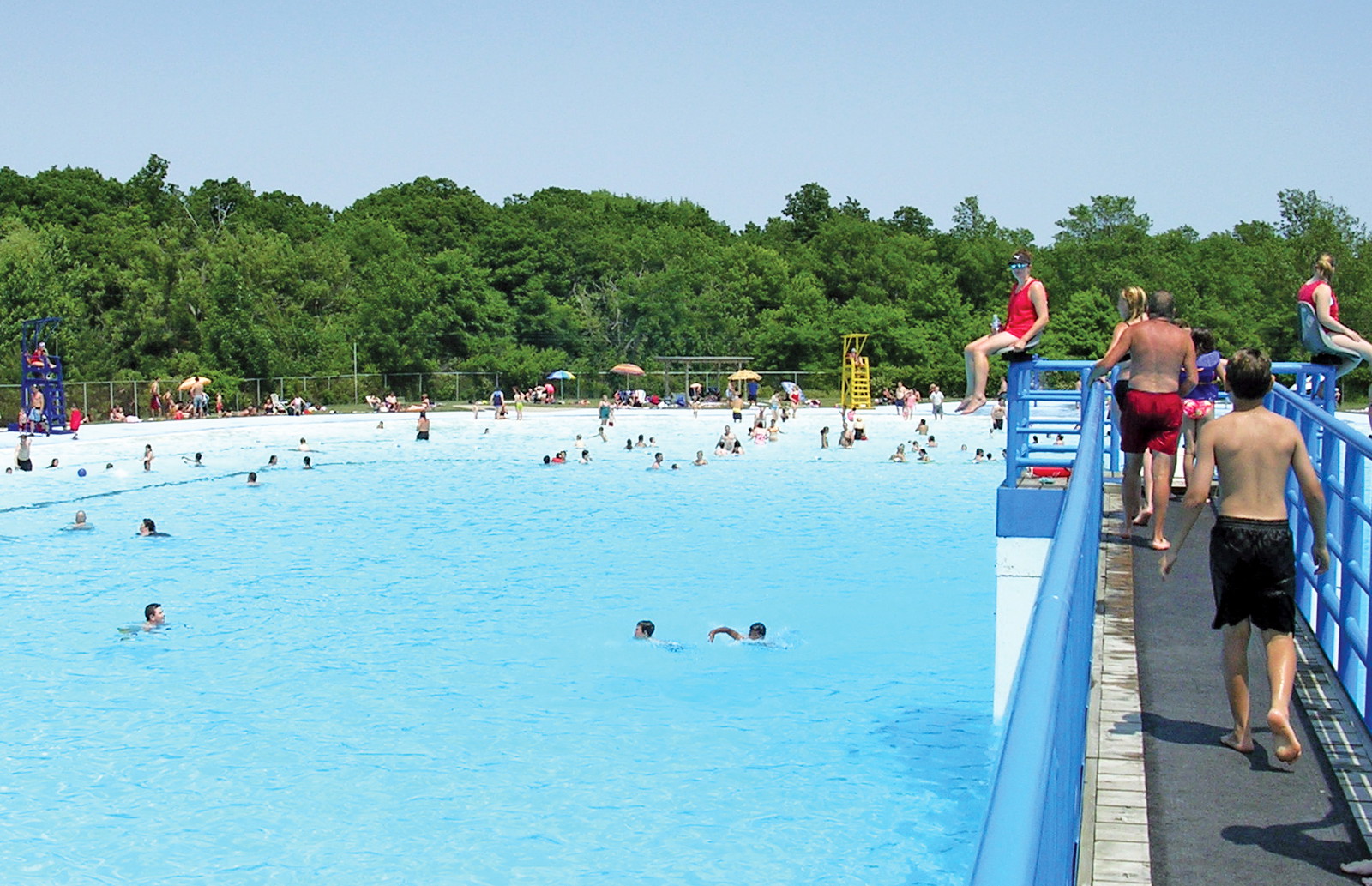 Google Maps Address:
To navigate to Byng Island using GPS or a navigation app, you can use the following address:
Byng Island, Ontario, Canada (Click here to see Byng Island on Google Maps)
Tips for Getting There:
Consider using a GPS navigation app or a reliable mapping service to ensure a smooth journey to Byng Island.
Check the weather and road conditions before you start your journey, especially during winter, as weather conditions may affect travel times.
If you're planning to camp or stay overnight, ensure you arrive at the park with plenty of daylight remaining to set up your campsite or accommodations.
Byng Island's easily accessible location makes it a popular destination for day trips or longer getaways. Whether you're driving in from nearby cities or arriving by public transportation, the park's natural beauty and diverse activities await your arrival.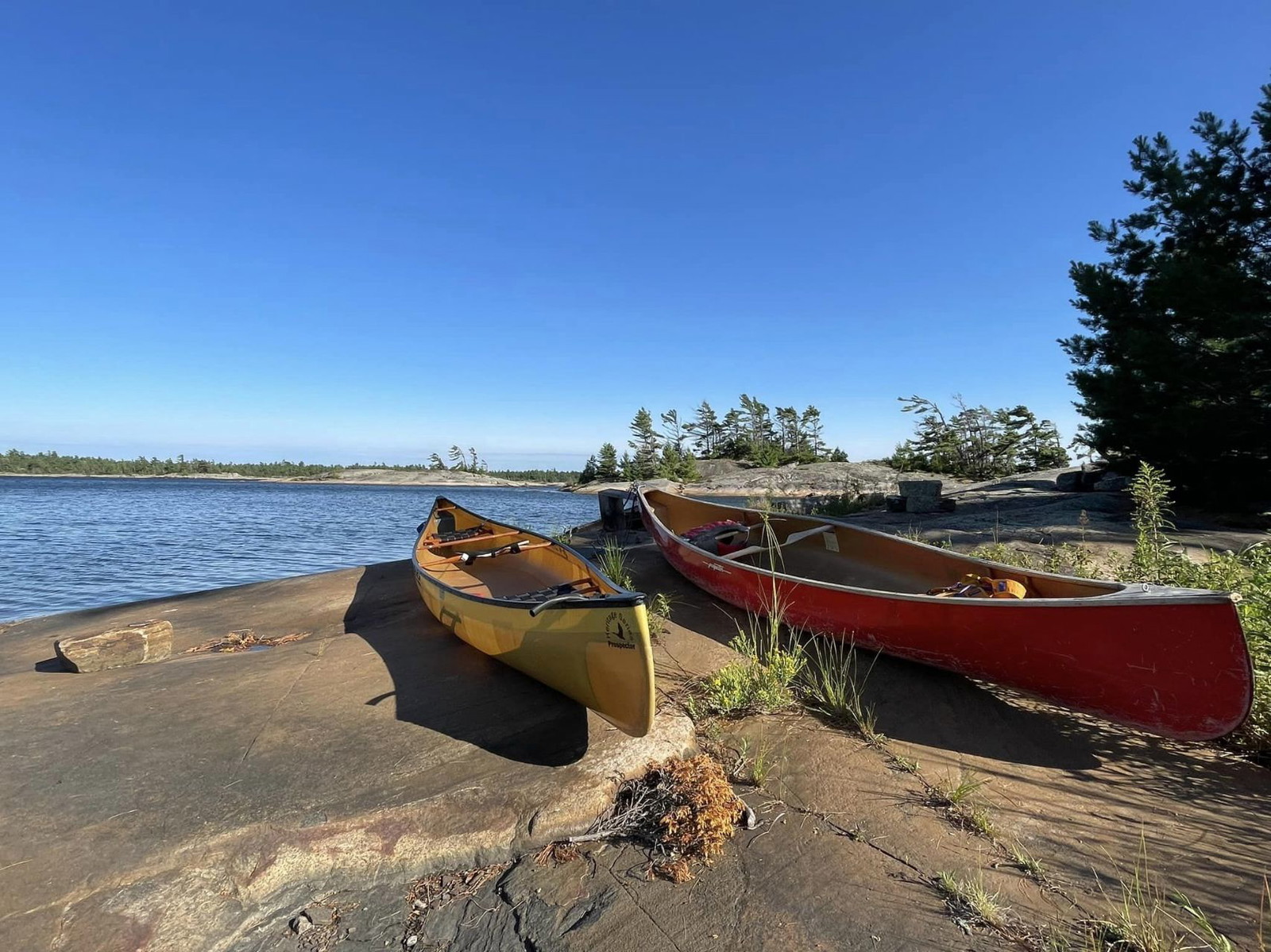 Admission Fees and Operating Hours:
Admission to Byng Island is free of charge. The park is open year-round; however, certain areas may be restricted due to events or seasonal maintenance. It is advisable to check the park's official website or consult local authorities before your visit.
Admission Fees:
Admission to Byng Island is generally free of charge, making it an accessible destination for all nature enthusiasts. Visitors can explore the park's natural beauty, hiking trails, and picnic areas without having to pay an entrance fee. However, please note that there might be fees associated with certain activities or services, such as camping, yurt rentals, or specific events hosted within the park.
Camping Fees:
For camping enthusiasts, Byng Island offers affordable camping fees that vary depending on the type of camping and the size of your group. The average camping fee for a standard tent site ranges from $25 to $35 CAD per night. RV camping fees are slightly higher, typically ranging from $35 to $45 CAD per night. Group camping rates may vary, so it's best to check the park's official website or contact the park office for specific pricing details.
Yurt Rentals:
For those looking for a unique glamping experience in one of the park's yurts, rental fees usually range from $100 to $150 CAD per night. Yurts offer comfortable accommodation with amenities like beds, electricity, and heating/cooling, providing a cozy retreat in the heart of nature.
Operating Hours:
Byng Island is open year-round, allowing visitors to enjoy its beauty in every season. The park's operating hours generally follow the daylight schedule:
Summer (April to September): The park opens around 7:00 AM and closes at sunset (around 9:00 PM to 10:00 PM).
Fall (October): The park may have slightly reduced hours, usually opening at 8:00 AM and closing at sunset.
Winter (November to March): While the park remains open during the winter, certain facilities and activities may be limited due to weather conditions. Operating hours during this period are typically from 8:00 AM to 5:00 PM.
Please keep in mind that park hours may be subject to change, especially during holidays or for special events. To ensure the park is open and to plan your visit accordingly, it's recommended to check the park's official website or contact the park office before your trip.
By providing free admission and reasonably priced camping options, Byng Island encourages visitors to connect with nature and explore the beauty of this captivating park without breaking the bank. Whether you choose to camp, rent a yurt, or enjoy a day trip, Byng Island promises an unforgettable experience for all who venture into its natural wonderland.
Activities to Enjoy:
Byng Island offers visitors a wide range of activities amidst its natural beauty and stunning landscapes:
Hiking and Nature Walks: The park provides excellent opportunities for nature walks and hikes with its lush greenery and breathtaking views. Hiking trails of varying difficulty levels and lengths are available, catering to everyone's needs.

Picnicking: Byng Island offers ideal picnic spots where you can enjoy a delightful lunch with your family and friends, savoring the beauty of nature at the same time.

Canoeing and Kayaking: The Grand River provides a wonderful opportunity for canoeing and kayaking enthusiasts. Paddling along the calm waters will create unforgettable memories.

Fishing: The park's surroundings boast great fishing spots. If you enjoy fishing, you may have the chance to catch some beautiful fish during your visit.

Camping: Byng Island offers camping areas for both tent and RV camping. Spending a night in the embrace of nature will provide a peaceful and rejuvenating experience.
Accommodation Options:
Tent Camping: Byng Island offers picturesque tent camping sites where you can experience nature up close. The campsites are equipped with picnic tables and fire pits, creating a rustic and cozy camping environment. Fall asleep to the gentle sounds of the nearby river and wake up to the refreshing aroma of the surrounding woods.

RV Camping: For those who prefer a more comfortable camping experience, the park provides RV camping facilities. The designated RV sites offer electrical hook-ups, water connections, and dumping stations, making it convenient for RV enthusiasts to enjoy their stay.

Group Camping: Byng Island also offers group camping areas that can accommodate larger gatherings. Whether you're planning a family reunion, a camping trip with friends, or a team-building event, these group sites are ideal for communal camping experiences.

Yurt Camping: For a unique and comfortable camping experience, consider staying in one of the park's yurts. Yurts are circular, tent-like structures with wooden frames and canvas coverings. They often feature beds, furniture, and electrical outlets, providing a mix of camping and glamping comfort.

Cabin Rentals: Byng Island may have rustic cabins available for rent. These cabins are equipped with basic amenities, such as beds, a kitchenette, and a bathroom. Cabin rentals offer a more private and sheltered accommodation option, perfect for families or those who prefer a roof over their heads.

Nearby Hotels and Motels: If you're looking for more traditional accommodation options, you can find hotels and motels in nearby towns like Hamilton and Brantford. Staying in these accommodations allows you to explore Byng Island during the day and enjoy the comfort of a hotel room at night.
Reservations and Availability:
To secure your preferred accommodation, it's advisable to make reservations in advance, especially during peak seasons or holidays. Camping sites and yurts tend to be quite popular, so booking ahead ensures you have a spot reserved for your visit.
Campground Facilities:
Byng Island's camping facilities usually include washrooms with toilets and showers, making it convenient for visitors to freshen up during their stay. Some sites may have additional amenities, such as playgrounds for children or laundry facilities.
Camping Regulations:
When camping in Byng Island, it's essential to adhere to the park's rules and regulations. Respect nature, wildlife, and other campers. Always properly dispose of trash and follow fire safety guidelines to help preserve the natural beauty of the park for future generations.
Byng Island's diverse accommodation options cater to various preferences, allowing visitors to immerse themselves in nature comfortably. Whether you choose to camp under the stars, stay in a yurt, or enjoy a cabin rental, the park promises an enchanting experience amidst Ontario's captivating natural landscapes.
Byng Island, with its tranquility and natural beauty, is a perfect getaway to unwind and escape from the hustle and bustle of everyday life. This hidden gem in Ontario continues to enchant visitors with its serene atmosphere and breathtaking vistas. Add it to your travel plans and get ready to create unforgettable memories!