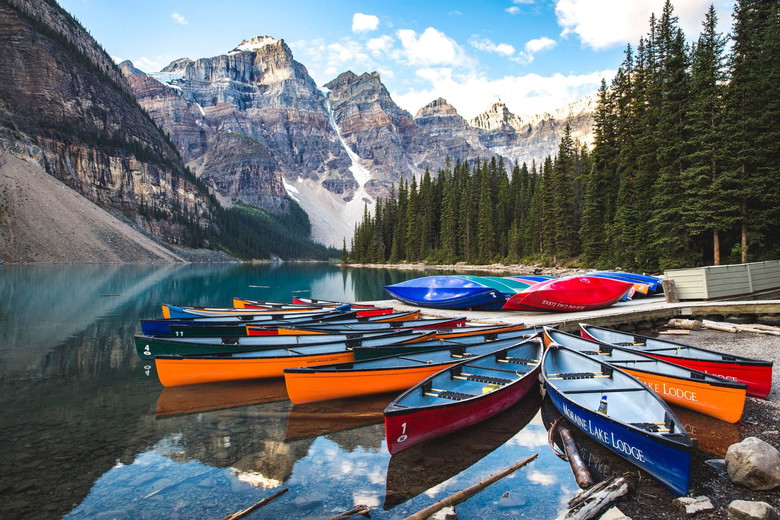 Explore the breathtaking beauty of Moraine Lake in Banff National Park. Turquoise waters, stunning hikes, and serene moments await. Plan your adventure now!
Where is Moraine Lake?
Nestled in the heart of Banff National Park, Moraine Lake is a natural wonder that draws travelers from all over the world. You can find this stunning glacial lake in the Canadian Rockies, just a short drive from the town of Lake Louise. For precise directions, you can use this Google Map link.
How to Get to Moraine Lake
Getting to Moraine Lake is relatively straightforward. If you're arriving from Calgary, the closest major city, you'll drive approximately 1.5 hours west through Banff National Park. The road is well-maintained and offers breathtaking views of the surrounding mountains.
Keep in mind that access to Moraine Lake is limited during the peak summer season due to its popularity. From late May to mid-October, you must take a shuttle bus from the Lake Louise Park and Ride area. This measure helps reduce congestion and protect the fragile ecosystem. Be sure to check the shuttle schedule and availability before planning your visit.
Best Time to Visit Moraine Lake
The best time to visit Moraine Lake largely depends on your preferences. If you crave the vibrant turquoise waters and a chance to go canoeing or hiking, aim for a summer visit between late June and early September. During this time, the lake is usually ice-free, and the surrounding trails are open.
For a quieter and more serene experience, consider visiting in the shoulder seasons of late May to early June or late September to early October. You'll encounter fewer crowds and still witness the breathtaking beauty of Moraine Lake.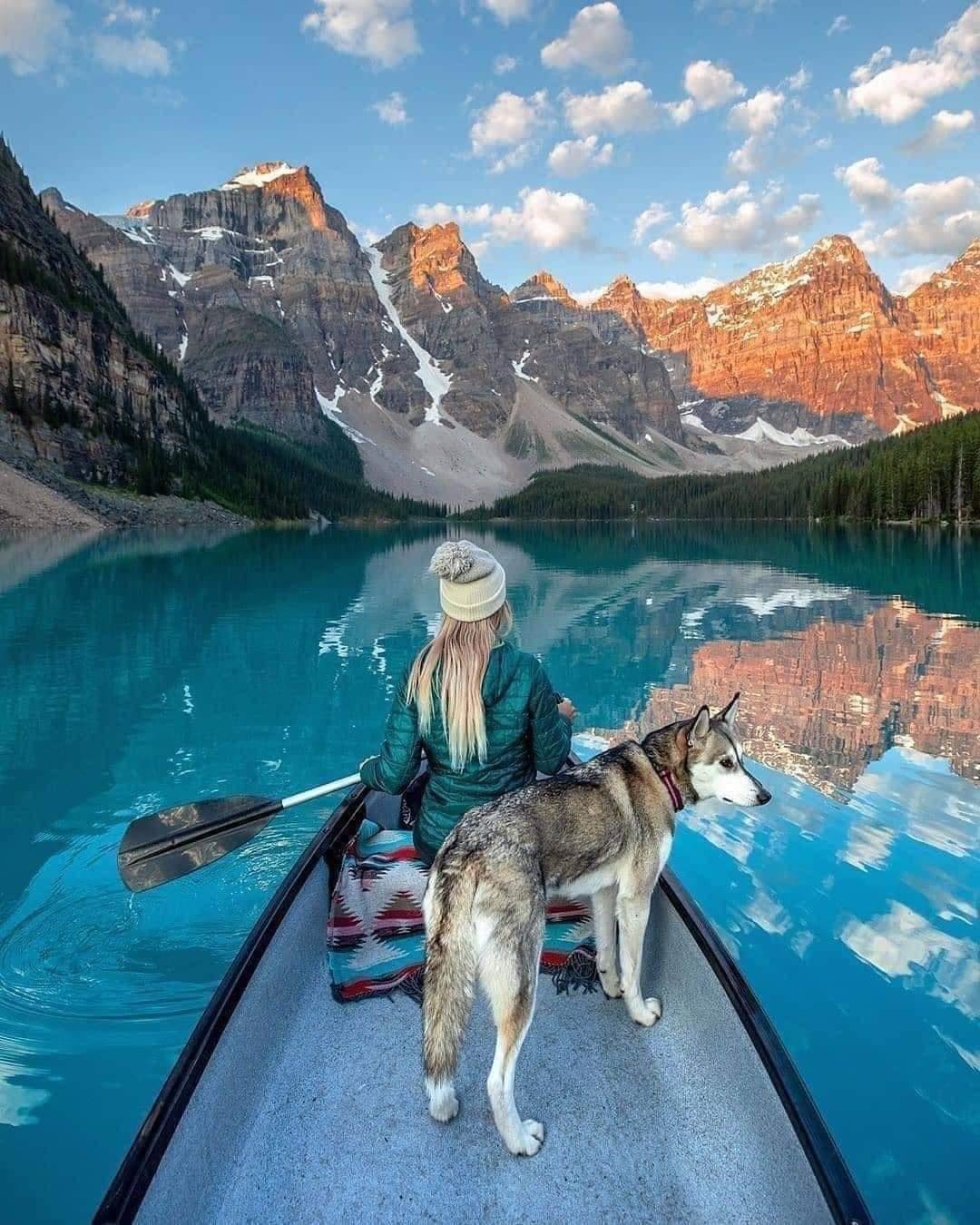 Activities at Moraine Lake
Moraine Lake offers a plethora of activities to make your visit memorable. Hiking enthusiasts can explore the nearby trails, such as the Rockpile Trail, which provides a stunning viewpoint overlooking the lake. Canoeing on Moraine Lake's crystal-clear waters is a must, allowing you to get up close and personal with the dramatic backdrop of the Valley of the Ten Peaks.
Photographers will find endless opportunities to capture the striking scenery, especially during sunrise and sunset when the colors are most vivid. Wildlife enthusiasts may spot bears, marmots, and various bird species in the area.
Camping at Moraine Lake
While there are no camping facilities at Moraine Lake itself, you can camp at nearby campgrounds in Banff National Park. The closest options include Lake Louise Campground and Tunnel Mountain Village II Campground. These campgrounds offer basic amenities and are an excellent base for exploring Moraine Lake and its surroundings.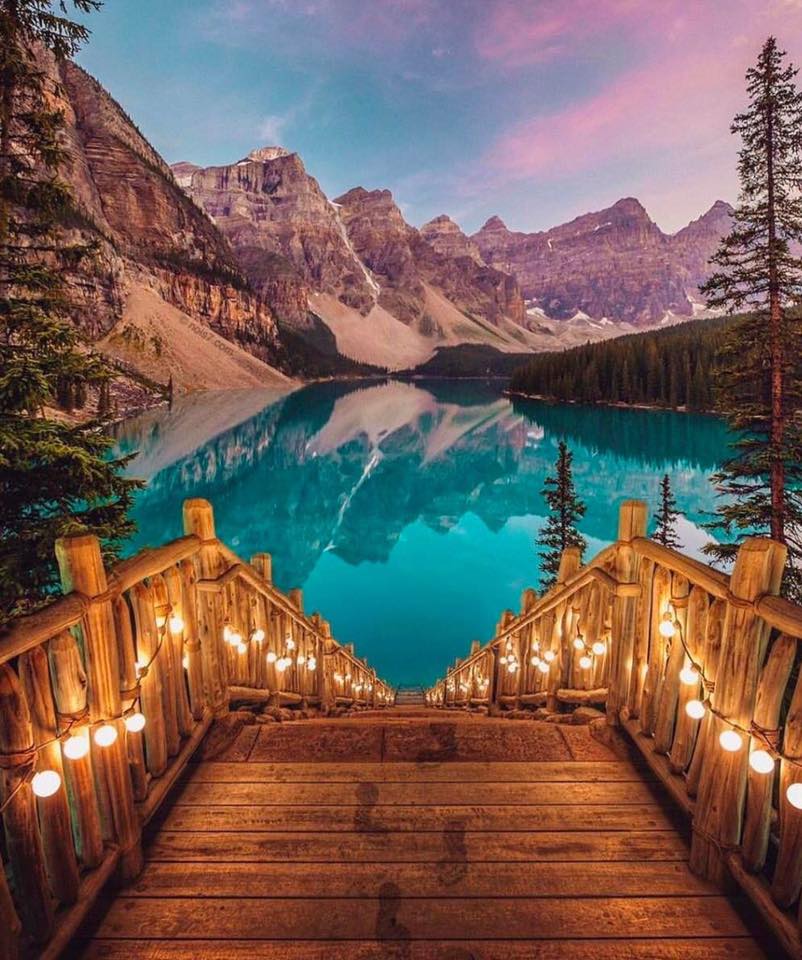 Must-See Attractions near Moraine Lake
Lake Louise is one of the most captivating and renowned destinations in the Rockies region. This lake boasts unique turquoise waters, stunning mountain vistas, and a rich historical significance.
Description of the Lake: Lake Louise is famous for its deep turquoise hue and awe-inspiring mountain reflections. Taking a walk along the lake's shore or paddling a canoe on its pristine waters is a fantastic way to experience its natural beauty.
Fairmont Chateau Lake Louise: Situated on the shores of the lake, this magnificent hotel is a well-known landmark. It offers both accommodation and dining options. Moreover, enjoying the lake vistas from the hotel's terrace is an unforgettable experience.
Tea House at Lake Agnes: Another hidden gem around Lake Louise is the Lake Agnes Tea House. You can reach it by hiking along the Lake Agnes Trail. This quaint tea house serves tea and pastries and rewards you with stunning lake views.
Plain of Six Glaciers: This area is another fantastic spot that you can reach by hiking from Lake Louise. The hiking route includes impressive views of glaciers, mountains, and interesting points like the Plain of Six Glaciers Teahouse.
Morant's Curve: A legendary photographer's spot, Morant's Curve offers a unique vista of passing trains. You can capture breathtaking photographs here, especially during sunrise or sunset.
Emerald Lake: Located about an hour's drive from Lake Louise, Emerald Lake offers a tranquil and beautiful setting. You can go hiking, canoeing, or simply enjoy the beauty of nature here.
Lake Louise and its surroundings are a perfect addition to your Moraine Lake adventure. Each of these places has its unique charm and is ideal for travelers who want to savor the beauty of nature and scenery.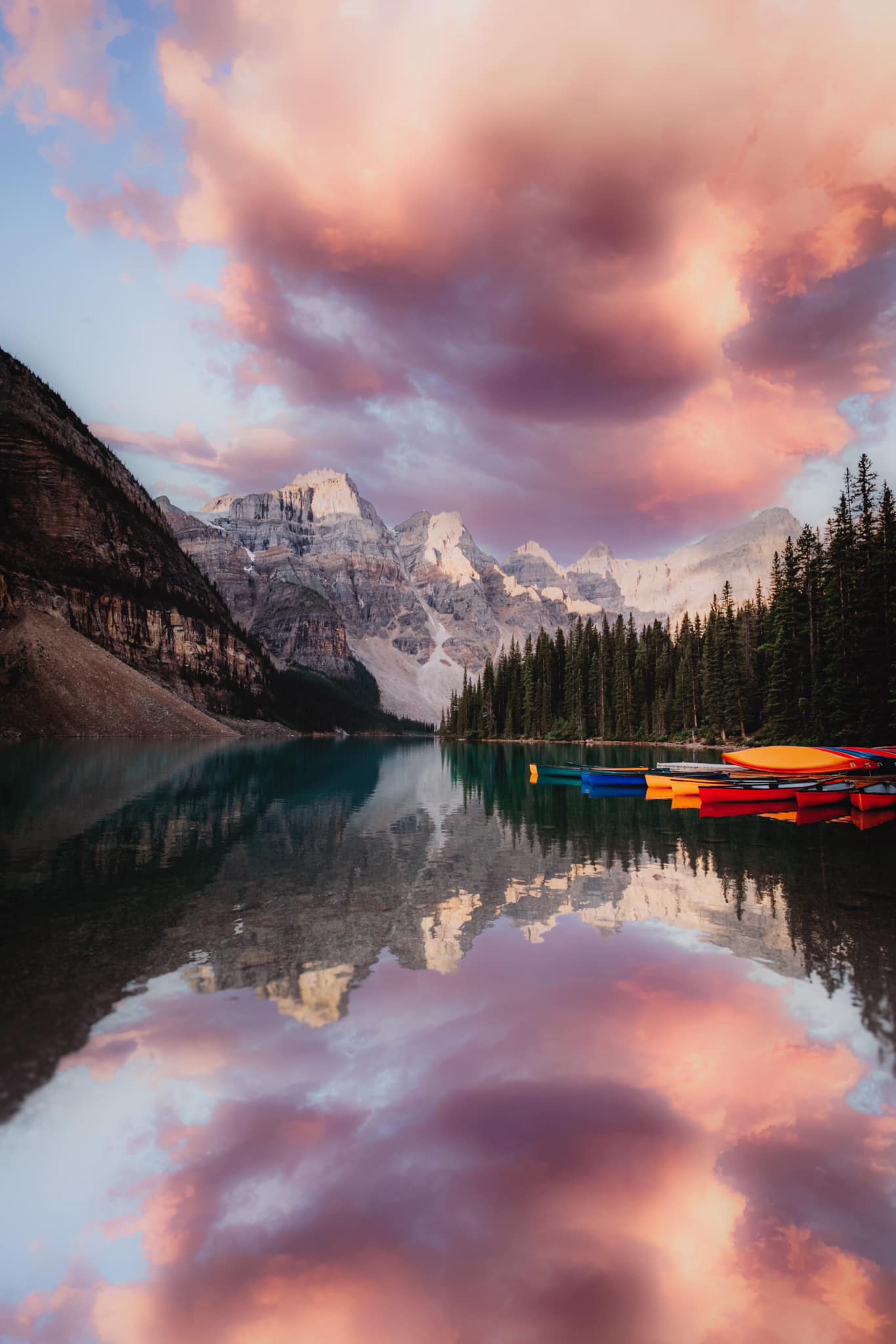 Tips for Your Moraine Lake Adventure
When visiting Moraine Lake, it's essential to respect the environment and wildlife. Stay on designated trails, keep a safe distance from wildlife, and pack out all your garbage. Be prepared for rapidly changing weather conditions, even in the summer, by bringing layered clothing.
Now that you're armed with all the information you need, it's time to embark on your journey to Moraine Lake. Whether you're seeking adventure or tranquility, this natural wonderland promises an unforgettable experience. Enjoy the turquoise paradise that is Moraine Lake!