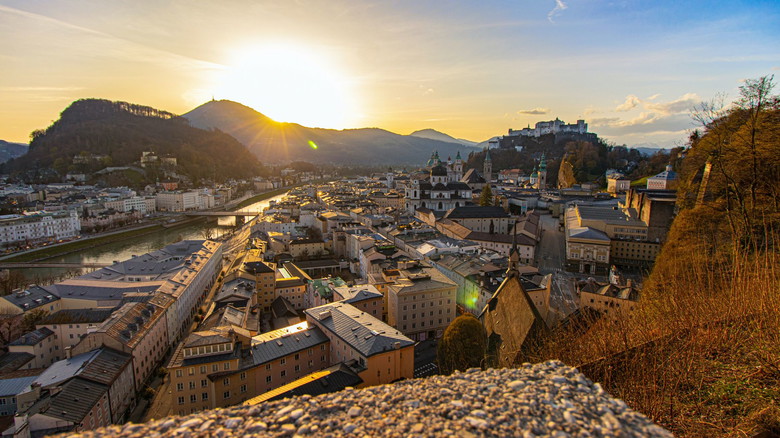 Immerse yourself in the charm of Salzburg, Austria. Discover its historical significance, vibrant culture, and stunning attractions. Explore Mozart's birthplace, visit Hohensalzburg Fortress, and indulge in the city's musical heritage. Experience the magic of Salzburg's gardens, museums, and traditional cuisine. Plan your trip to this enchanting destination!
Salzburg, located in Austria, is a city renowned for its rich history, cultural heritage, and breathtaking landscapes. This article aims to provide a comprehensive guide to Salzburg, covering its historical significance, general culture, travel options from various parts of the world, airlines, average flight prices, accommodation options, tourist attractions, activities, transportation within the city, local cuisine, ideal times to visit, visa requirements, and a conclusion.
Historical Significance
Salzburg has a fascinating historical background, dating back to Roman times. The city's prominence increased during the Middle Ages and the Renaissance period. Salzburg became the birthplace of the famous composer Wolfgang Amadeus Mozart, and its historical center is recognized as a UNESCO World Heritage Site.
General Culture:
Salzburg's culture is deeply rooted in its musical heritage. The city hosts the renowned Salzburg Festival, an annual event that celebrates classical music and performing arts. Additionally, Salzburg is known for its baroque architecture, charming old town, and traditional Austrian customs and traditions.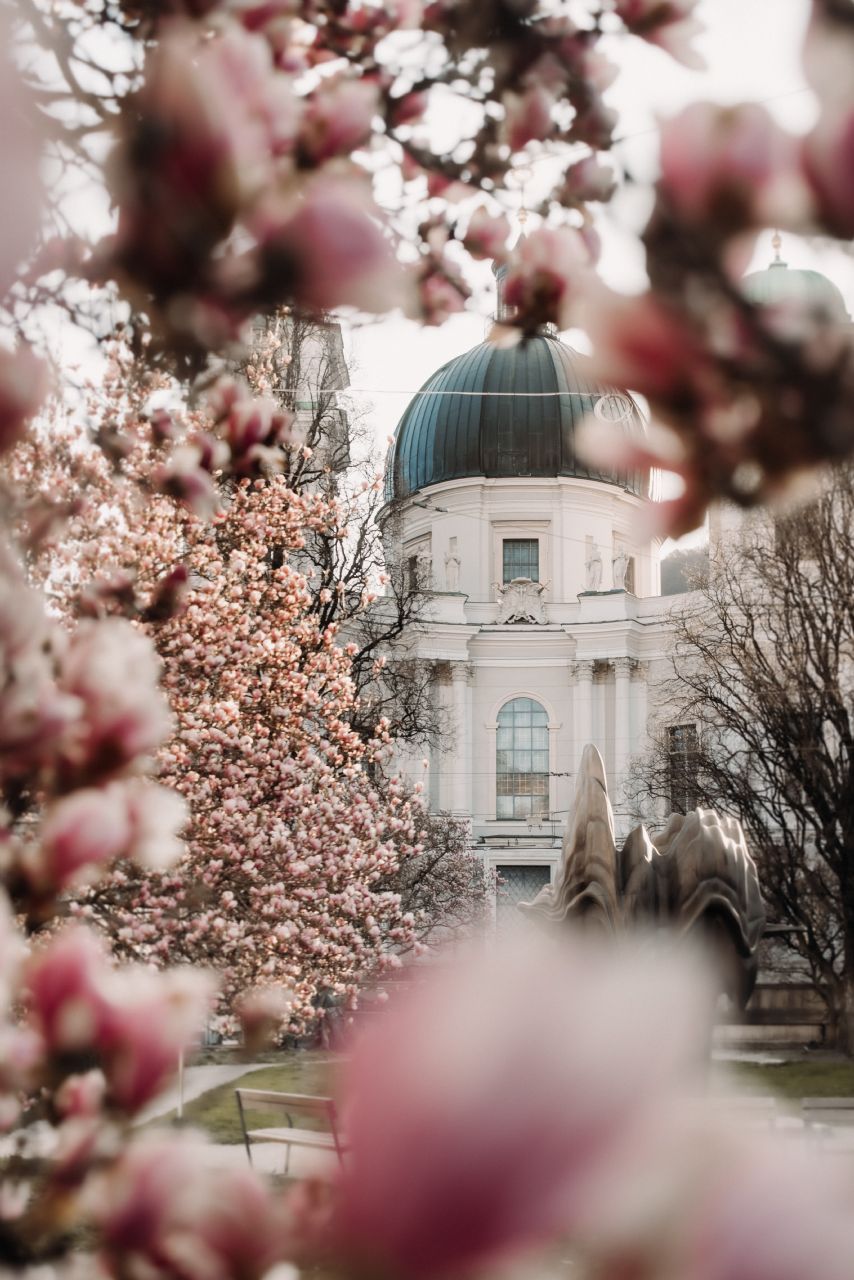 Travel Options
a) From Canada, the United States, and Europe: Salzburg is easily accessible from major cities in Canada and the United States through connecting flights. Several airlines, such as Air Canada, Lufthansa, and United Airlines, offer flights to Salzburg via European hubs like Frankfurt, Munich, or Vienna. Direct flights are also available from major European cities. b) From Asia, Africa, and other parts of the world: Travelers from Asia, Africa, and other parts of the world can reach Salzburg by connecting flights via major European cities. Airlines like Emirates, Qatar Airways, and Turkish Airlines offer convenient connections.
Airlines and Average Flight Prices: The flight prices to Salzburg vary depending on the departure location, travel dates, and airline. On average, international round-trip flights range from $800 to $1500, but prices can fluctuate throughout the year. It is advisable to book flights well in advance to secure better deals.
Accommodation Options and Average Prices: Salzburg offers a wide range of accommodation options, including luxury hotels, boutique guesthouses, and budget-friendly hostels. The average price for a hotel room in Salzburg ranges from $80 to $200 per night, depending on the hotel's location, facilities, and season. Popular booking platforms like Booking.com provide extensive options with average guest ratings to help visitors make informed choices.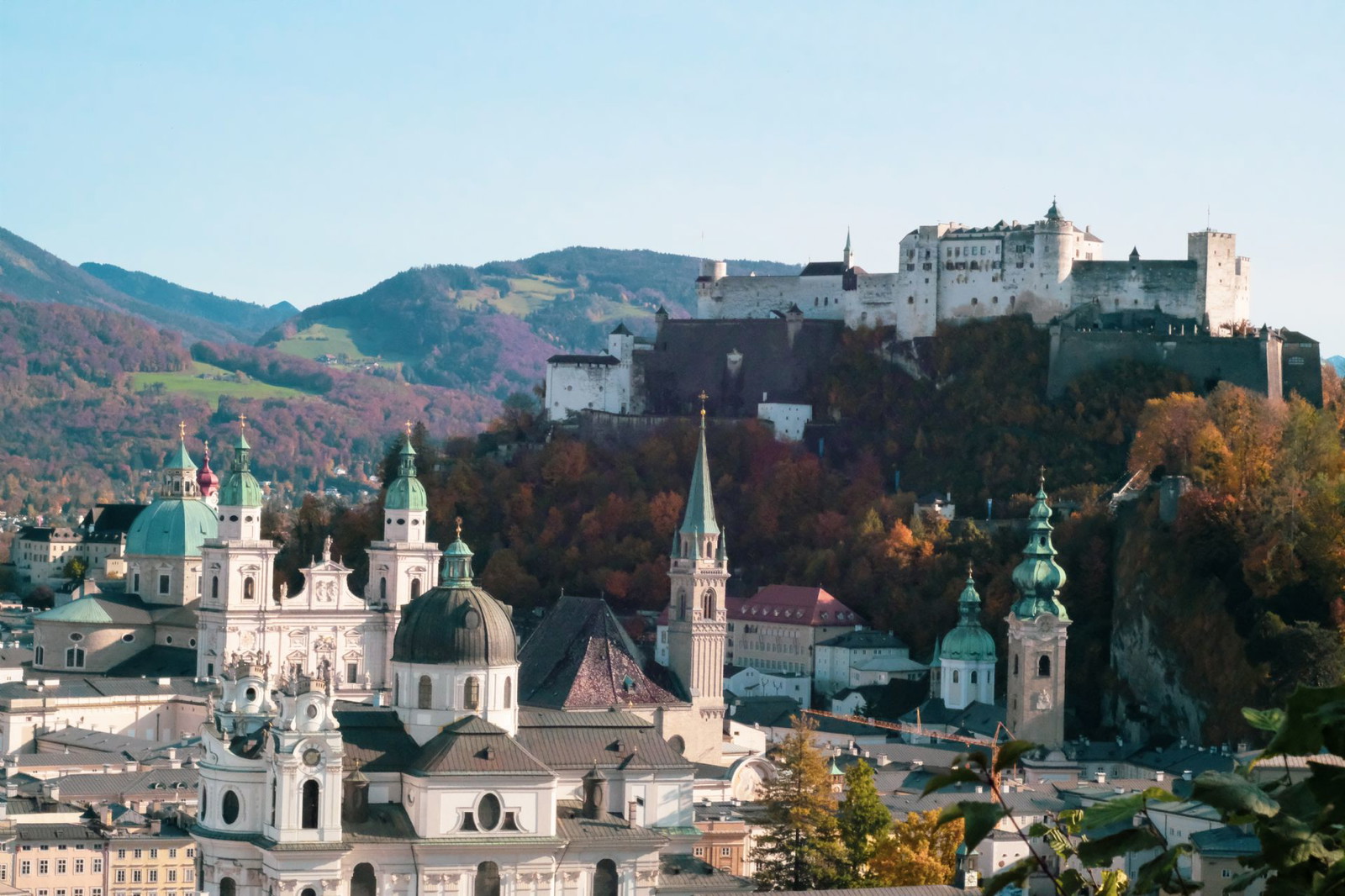 Tourist Attractions
Salzburg boasts numerous attractions that showcase its cultural and architectural wonders. Some must-visit places include:
Mirabell Palace and Gardens: Famous for its baroque style, Mirabell Palace offers stunning gardens that provide a visual delight. Take a leisurely stroll through the gardens and explore the various flower beds and sculptures.

Hohensalzburg Fortress: Dominating the city's skyline, this enchanting fortress offers panoramic views. With its historical significance, the fortress houses museums and restaurants. You can reach the fortress by taking a funicular ride.

Mozart's Birthplace: The house where the renowned composer Wolfgang Amadeus Mozart was born is now a museum. The museum showcases Mozart's life, works, and personal belongings.

Salzburg Cathedral: This impressive cathedral, blending Gothic and baroque styles, is one of the city's symbols. Admire the frescoes, statues, and magnificent organ inside.

Hellbrunn Palace and Trick Fountains: Hellbrunn Palace is known for its historical architecture and intriguing trick fountains. Be prepared for unexpected water surprises as you explore the palace's gardens.

Festungsbahn Mountain: This cable car, departing from the city center, offers a delightful journey up to Hohensalzburg Fortress. Enjoy the views and observe the historical and natural beauty along the way.

Getreidegasse: Salzburg's famous shopping street, Getreidegasse, captures attention with its historical buildings, colorful shops, and elegant decorations. Shop for souvenirs and discover traditional handicrafts.

St. Peter's Abbey and Cemetery: St. Peter's Abbey, one of Austria's oldest monasteries, mesmerizes visitors with its historical and religious significance. Adjacent to the monastery is the peaceful St. Peter's Cemetery.

Salzburg Festival: Salzburg is home to the world-renowned Salzburg Festival. Held during the summer months, this music and theater festival attracts art enthusiasts from around the world. Enjoy world-class performances and cultural events.
These attractions offer a glimpse into Salzburg's rich history, architectural beauty, and cultural heritage. Immerse yourself in the city's charm and explore these remarkable sites during your visit.
Activities:
Apart from sightseeing, Salzburg offers a range of activities to engage visitors. These include:
Attending classical music concerts and performances
Exploring the Salzburg Marionette Theatre
Taking a boat trip on the Salzach River
Enjoying panoramic views from the Untersberg Mountain
Visiting the Salzburg Museum of Modern Art
Transportation within the City:
Salzburg has a well-developed public transportation system, including buses and trains. The Salzburg Card is a convenient option for unlimited travel on public transport and free admission to many attractions. Bicycles are also available for rent, providing an eco-friendly and enjoyable way to explore the city.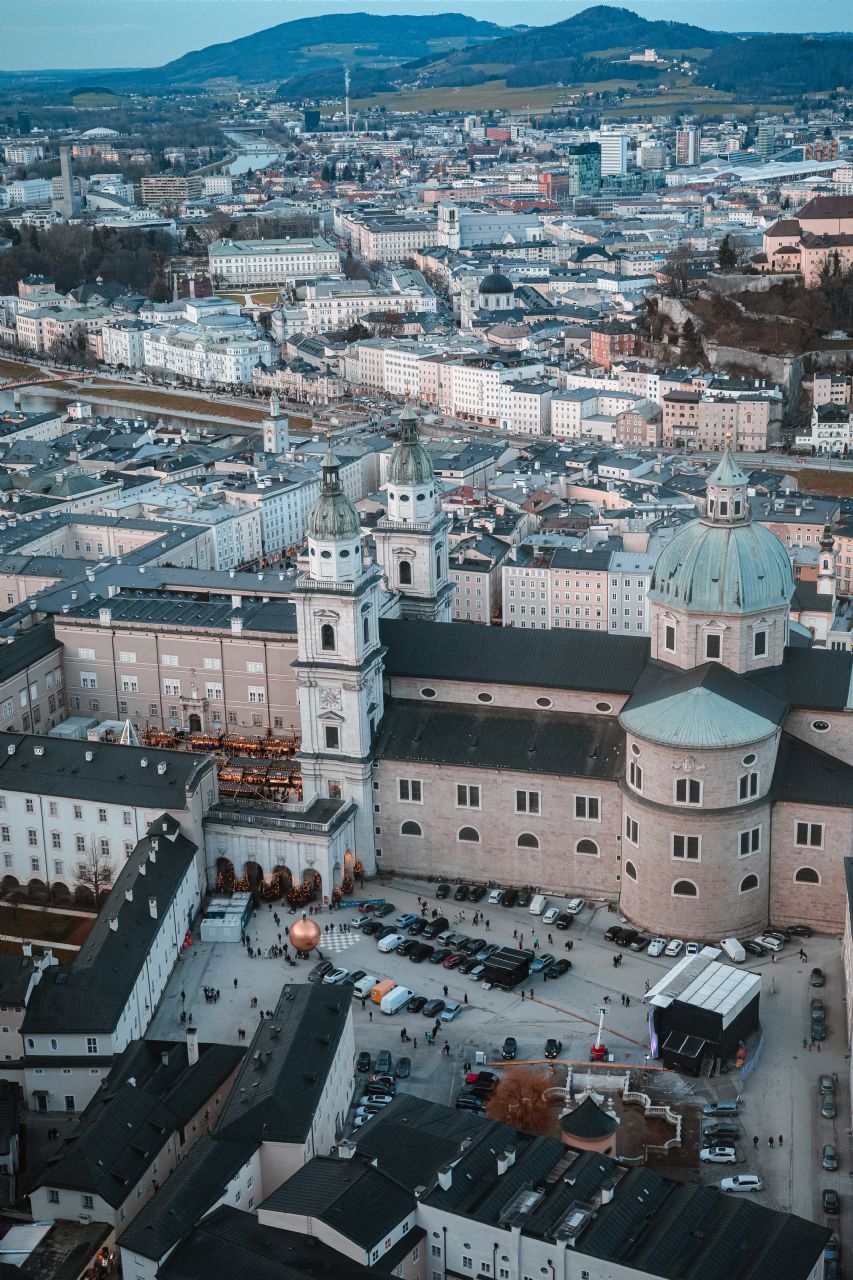 Local Cuisine
Salzburg offers a delectable range of traditional Austrian dishes. Some local specialties include Wiener Schnitzel (breaded and fried veal or pork), Salzburger Nockerl
(Salzburger-style soufflé), Tafelspitz (boiled beef), and Sachertorte (famous chocolate cake). Visitors can indulge in these culinary delights at local restaurants and cafes throughout the city.
Ideal Time to Visit
The best time to visit Salzburg is during the spring (April to June) and autumn (September to October) seasons when the weather is mild, and the city is less crowded. Summer (July and August) attracts more tourists due to the Salzburg Festival, but accommodation prices tend to be higher. Winter (December to February) is ideal for those who enjoy winter sports and the magical atmosphere of Christmas markets.
Visa Requirements
Visa requirements for Salzburg depend on the traveler's nationality. Visitors from the European Union, the United States, Canada, Australia, and many other countries do not require a visa for stays up to 90 days. However, it is essential to check the specific visa requirements based on your nationality before traveling.
Salzburg, with its rich history, cultural heritage, and stunning landscapes, offers an unforgettable experience for travelers. From exploring its historical sites and attending world-class musical events to savoring delicious Austrian cuisine, Salzburg has something to offer every visitor. With convenient travel options, a range of accommodation choices, and an array of activities, Salzburg is a must-visit destination that promises to leave a lasting impression on all who visit. Plan your trip, immerse yourself in the city's charm, and create memories that will last a lifetime.