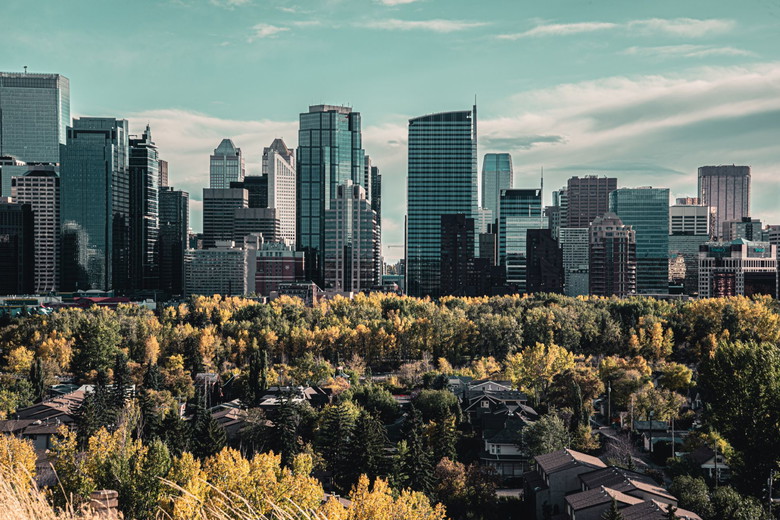 Explore Calgary, Canada: Tower, Stampede, Museums, Parks, and more. Experience the vibrant charm
Calgary, located in the heart of Canada's Alberta province, is a vibrant city that offers a unique blend of natural beauty, cultural attractions, and exciting festivities. In this travel blog, we will dive into the details of Calgary, exploring its location, transportation options, the best time to visit, accommodation choices, must-see attractions, lively festivals, and a final overview of this captivating city.
Where is Calgary, Canada?
Calgary, Canada is located in the southern part of the province of Alberta. It is situated at the confluence of the Bow River and the Elbow River in the western region of Canada. Specifically, Calgary is positioned in the foothills of the Canadian Rockies, which provides the city with stunning panoramic views of the nearby mountains.
Geographically, Calgary is approximately 80 kilometers (50 miles) east of the front ranges of the Rocky Mountains. It is situated on the Trans-Canada Highway, making it easily accessible by road transportation. The city's coordinates are approximately 51.0447° N latitude and 114.0719° W longitude.
Calgary's strategic location within Alberta offers proximity to various natural attractions and outdoor recreational opportunities. The nearby Banff National Park, Kananaskis Country, and the Rocky Mountains provide opportunities for hiking, skiing, wildlife viewing, and breathtaking scenic drives.
Moreover, Calgary serves as a gateway to exploring the vast Canadian wilderness, including the iconic Icefields Parkway and the stunning landscapes of Jasper National Park. Its location makes it a desirable destination for outdoor enthusiasts and nature lovers.
In addition to its natural surroundings, Calgary is a thriving urban center with a diverse and dynamic cityscape. It boasts a modern skyline, bustling downtown core, and numerous cultural and entertainment venues. The city's location in Alberta also places it in close proximity to other major cities in Canada, such as Edmonton (approximately 300 kilometers or 186 miles to the north) and Vancouver (approximately 970 kilometers or 602 miles to the west).
Overall, Calgary's location in the picturesque province of Alberta, nestled near the Rocky Mountains, offers visitors a unique blend of natural beauty, urban amenities, and easy access to outdoor adventures.
How to Get to Calgary, Canada:
By Air: Calgary International Airport serves as a major transportation hub, with direct flights from various cities worldwide. Average airfare prices vary depending on the continent of departure.
By Bus: Greyhound and other bus services provide convenient connections to Calgary from neighboring cities and provinces.
By Train: VIA Rail offers scenic train journeys to Calgary, allowing travelers to enjoy breathtaking landscapes along the way. Prices may vary based on the departure location.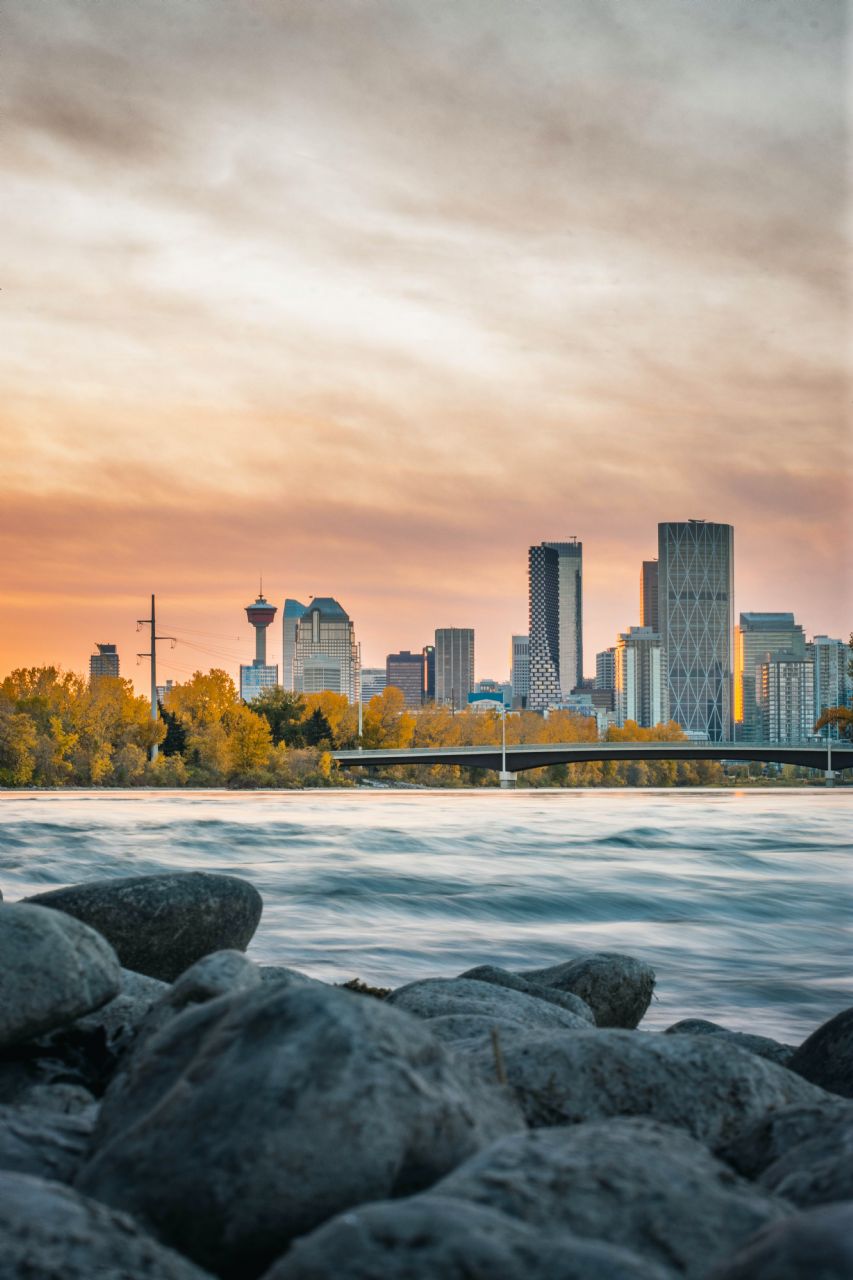 The Best Time to Visit Calgary, Canada:
Calgary experiences a range of climates throughout the year. The summer months (June to August) offer pleasant weather for outdoor activities, while winter (December to February) brings snowy landscapes and the opportunity for winter sports enthusiasts to hit the slopes. Spring and fall offer mild temperatures and fewer crowds, making them ideal for exploring the city at a leisurely pace.
Accommodation Options in Calgary, Canada:
Fairmont Palliser: This historic luxury hotel is located in downtown Calgary. It offers elegant rooms, a spa, fitness center, and multiple dining options. Average prices range from $200 to $400 per night. The hotel receives an average rating of 4.5 out of 5.

Hotel Le Germain Calgary: Situated in downtown Calgary, this boutique hotel features contemporary design and upscale amenities. Guests can enjoy stylish rooms, a fitness center, complimentary breakfast, and a rooftop terrace. Average prices range from $200 to $350 per night. The hotel has an average rating of 4.6 out of 5.

Delta Hotels Calgary Downtown: Located in the heart of downtown Calgary, this modern hotel offers comfortable rooms, a fitness center, an indoor pool, and an on-site restaurant. Average prices range from $150 to $250 per night. The hotel receives an average rating of 4.4 out of 5.

Hampton Inn & Suites by Hilton Calgary University NW: Situated near the University of Calgary, this hotel provides comfortable rooms, complimentary breakfast, a fitness center, and an indoor pool. Average prices range from $100 to $200 per night. The hotel has an average rating of 4.5 out of 5.

Best Western Plus Calgary Centre Inn: Located near downtown Calgary, this hotel offers affordable accommodation with comfortable rooms, complimentary breakfast, a fitness center, and an indoor pool. Average prices range from $80 to $150 per night. The hotel receives an average rating of 4.2 out of 5.

HI Calgary City Centre: This budget-friendly hostel is centrally located in downtown Calgary. It offers dormitory-style rooms and private rooms, a communal kitchen, social areas, and organized activities. Average prices range from $30 to $80 per night. The hostel has an average rating of 4.1 out of 5.
Please note that the prices mentioned are approximate and can vary depending on factors such as the season, availability, and special promotions. It's always recommended to check the specific hotel's website or booking platforms for the most up-to-date information on prices and ratings.
Must-See Attractions in Calgary, Canada: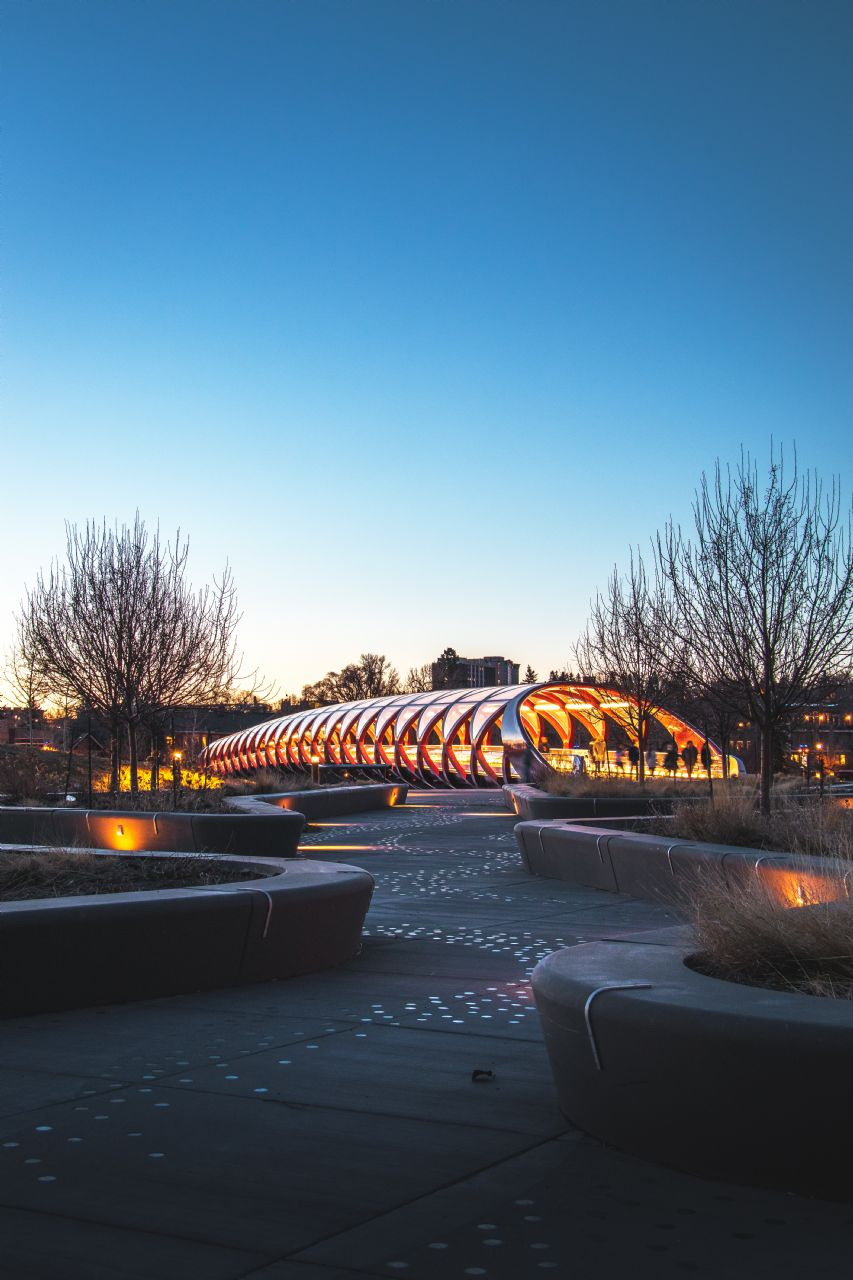 Calgary Tower: Offering panoramic views of the city and the surrounding Rocky Mountains, the Calgary Tower is a popular landmark. Visitors can enjoy breathtaking vistas from the observation deck and dine at the revolving restaurant.

Calgary Stampede: Known as "The Greatest Outdoor Show on Earth," the Calgary Stampede is a world-famous rodeo and exhibition held annually in July. It features thrilling rodeo events, live music, carnival rides, and delicious food.

Glenbow Museum: This museum showcases art, culture, and history. It houses a diverse collection of art, artifacts, and exhibitions that highlight the local Indigenous heritage and Western Canadian history.

Heritage Park Historical Village: Step back in time at this living history museum, which recreates an early 20th-century town. Visitors can explore historical buildings, ride a steam train, and interact with costumed interpreters.

Calgary Zoo: Home to over 1,000 animals from around the world, the Calgary Zoo offers a unique wildlife experience. It features exhibits like the Canadian Wilds, Destination Africa, and the Penguin Plunge.

Fish Creek Provincial Park: Located within the city, Fish Creek Provincial Park is one of the largest urban parks in North America. It offers hiking trails, picnic areas, and opportunities for wildlife spotting.

Studio Bell, home of the National Music Centre: Music enthusiasts will enjoy this interactive museum dedicated to Canadian music. It showcases various exhibits, musical instruments, and hosts live performances.

Prince's Island Park: Situated on an island in the Bow River, this park offers green spaces, walking paths, and hosts numerous festivals and events throughout the year.

Stephen Avenue Walk: This pedestrian-friendly street in downtown Calgary is lined with shops, restaurants, cafes, and historic buildings. It's a vibrant hub for shopping, dining, and entertainment.

Canada Olympic Park: Built for the 1988 Winter Olympics, this park offers recreational activities such as skiing, snowboarding, bobsleigh rides, and a summer zipline.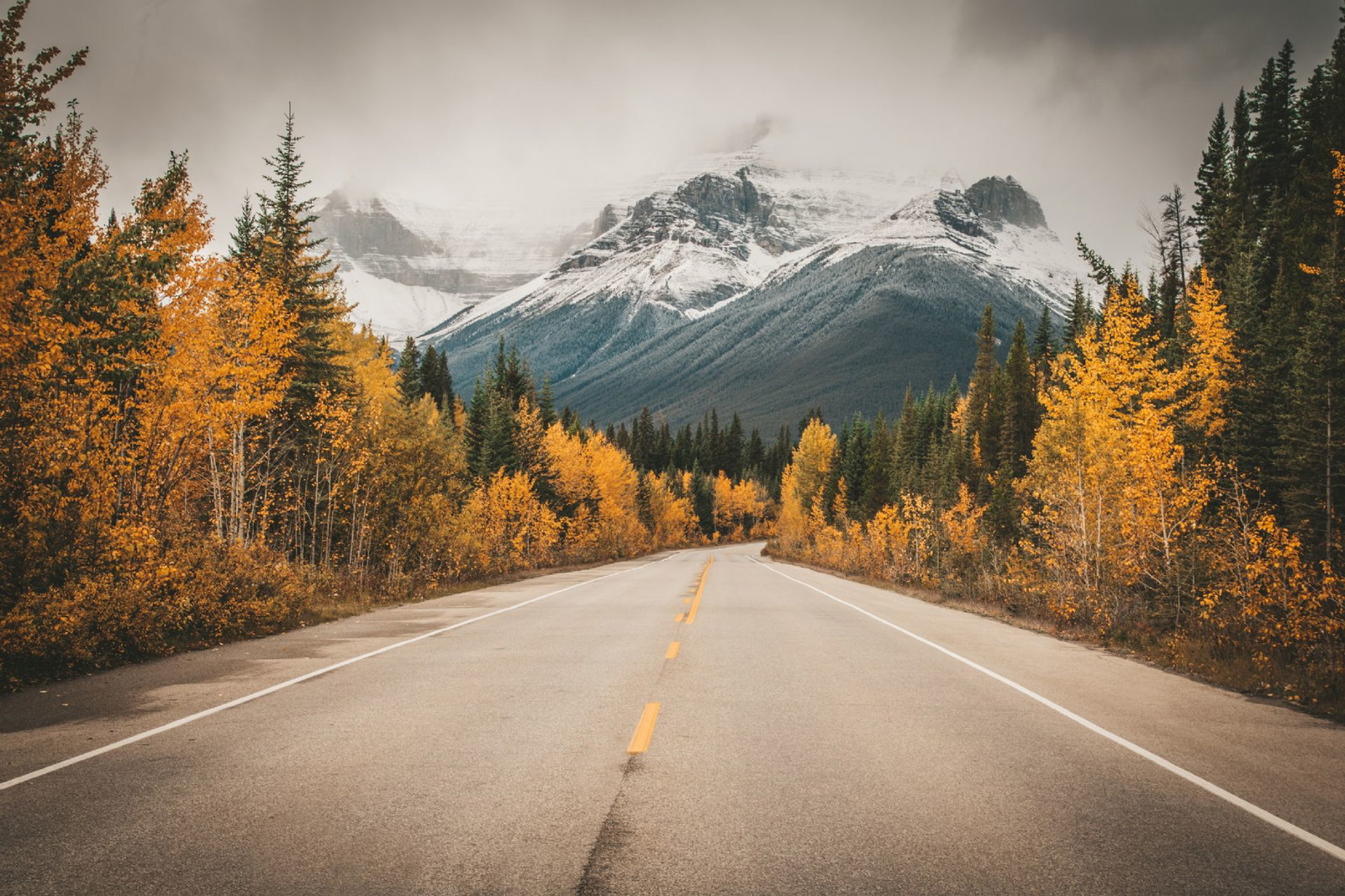 These attractions offer a glimpse into Calgary's rich culture, history, and natural beauty. Whether you're interested in art, history, outdoor activities, or vibrant events, there's something for everyone in Calgary.
Festivals in Calgary, Canada:

Calgary Stampede: Known as "The Greatest Outdoor Show on Earth," this annual event celebrates western heritage with rodeo shows, concerts, parades, and delicious food.
GlobalFest: Experience a multicultural extravaganza featuring international fireworks, music, and cultural performances.
Calgary Folk Music Festival: Enjoy live music performances from renowned artists in a scenic outdoor setting.
Calgary, Canada, with its picturesque location, diverse attractions, and vibrant festivals, is a destination that offers something for every traveler. Whether you're seeking outdoor adventures, cultural experiences, or simply a memorable vacation, Calgary will leave you captivated and wanting to return for more.