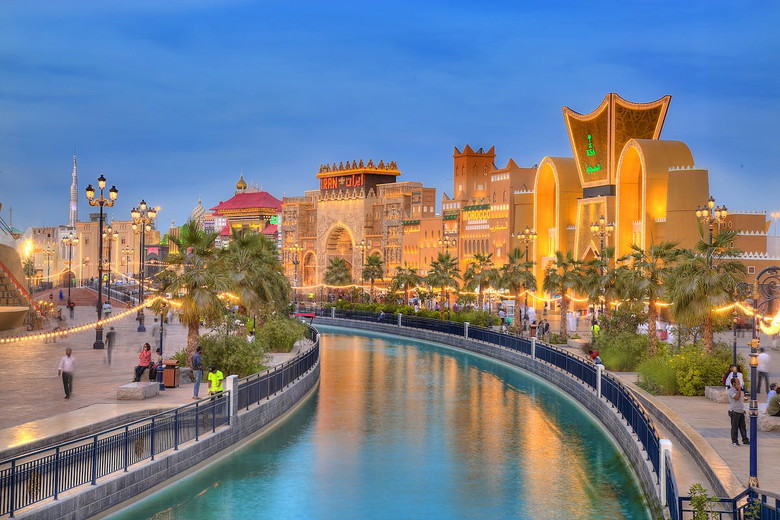 Embark on a captivating journey at Global Village Dubai, where cultures converge in a mesmerizing spectacle. Explore pavilions, indulge in entertainment, and immerse yourself in a cultural extravaganza. Discover more!
Global Village Dubai is a cultural and entertainment destination that showcases the diversity and vibrancy of different cultures from around the world. Located in the heart of Dubai, this sprawling extravaganza offers a unique experience for visitors of all ages. In this blog post, we will delve into the details of Global Village Dubai, including how to get there, opening hours, entrance fees, exciting activities to enjoy, and our final thoughts on this captivating destination.
Location and How to Get There:
Global Village Dubai is situated on Sheikh Mohammed Bin Zayed Road, just a short drive from the city center. Visitors can easily reach the venue by private car, taxi, or public transportation. The site is well-connected, and various bus routes serve the area, making it convenient for tourists to access.
Global Village Dubai typically opens during the winter season, from November to April. It welcomes visitors from Saturday to Wednesday, from 4:00 PM to 12:00 AM (midnight), and extends its operating hours on Thursdays, Fridays, and public holidays, from 4:00 PM to 1:00 AM. It's important to check the official website or local listings for any updates or changes to the opening hours.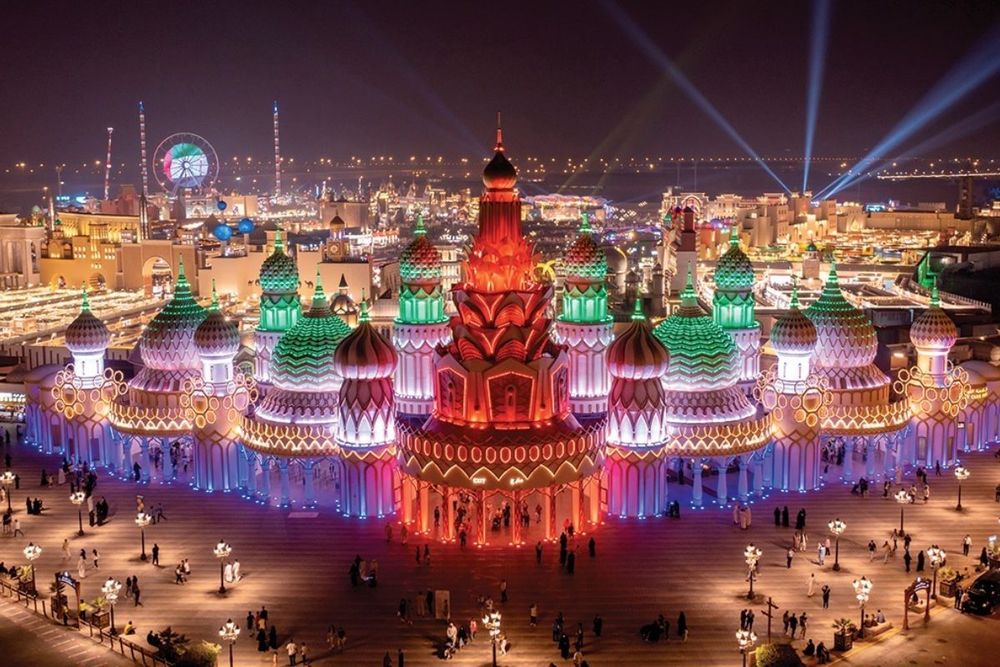 Entrance Fees and ticket:

Global Village Dubai offers different ticket options to cater to various preferences and budgets. While the prices may vary from season to season, here is a general overview of the entrance fees:

General Admission: The general admission ticket grants access to the park and its attractions. It allows visitors to explore the cultural pavilions, enjoy live performances, and access the shopping areas. The average price for general admission is around 15 to 25 United Arab Emirates Dirhams (AED).

Fast-Track Access: For those who wish to skip the queues and have priority access to the attractions, fast-track tickets are available at a slightly higher price. Fast-track access allows visitors to make the most of their time and enjoy a seamless experience. The average price for fast-track access is around 30 to 40 AED.

Season Passes: Global Village Dubai also offers season passes for frequent visitors or those who wish to explore the park multiple times during the season. Season passes typically provide unlimited access throughout the season and may come with additional perks and benefits. The prices for season passes vary depending on the duration of the season and any special offers available.

Please note that the above prices are approximate and subject to change. It is advisable to visit the official website of Global Village Dubai or contact their customer service for the most up-to-date information on ticket prices, promotions, and any applicable discounts.

Global Village Dubai is a popular attraction in Dubai, offering a unique and immersive experience. Despite the entrance fees, the diverse range of cultural experiences, entertainment, and shopping opportunities make it well worth the visit. Remember to plan your visit accordingly, considering the opening hours and the attractions you wish to explore to make the most of your time at Global Village Dubai.

Exciting Activities and Attractions:
Global Village Dubai offers an array of captivating activities and attractions that cater to all interests. Some of the highlights include:
a. Cultural Pavilions: Explore pavilions representing different countries, each showcasing their unique culture, traditions, and products. Immerse yourself in the vibrant atmosphere, savor authentic cuisine, and shop for traditional handicrafts and souvenirs.
b. Live Performances: Witness captivating live performances on the main stage, featuring international artists, cultural shows, music, and dance performances that will leave you spellbound.
c. Shopping Bazaars: Indulge in a shopping spree at the bustling bazaars, where you can find a wide range of products, including clothing, accessories, home decor, and much more. Don't forget to sharpen your bargaining skills to secure the best deals.
d. Funfair Rides: Enjoy thrilling rides and attractions at the funfair section, perfect for families and adrenaline enthusiasts. From roller coasters to Ferris wheels, there's something for everyone to enjoy.
e. Entertainment and Events: Global Village Dubai hosts a variety of exciting events and festivals throughout the season. From fireworks displays to cultural celebrations, keep an eye on the events calendar to make the most of your visit.
Global Village Dubai is an enchanting destination that brings the world together in one place. From its cultural pavilions to thrilling rides, live performances, and vibrant shopping experiences, there's no shortage of entertainment and exploration. Plan your visit to Global Village Dubai, embrace the diversity, and create lasting memories in this extraordinary cultural extravaganza.
As always, remember to check the official website or contact the venue directly for the latest information regarding opening hours, ticket prices, and any additional guidelines or regulations. Enjoy your journey through the captivating world of Global Village Dubai!