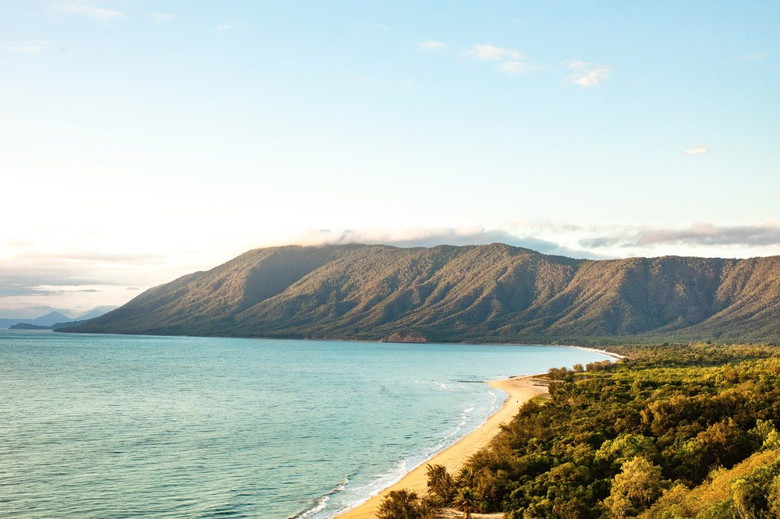 How get Port Douglas , Exploring Port Douglas , Culinary Delights , Activities and Adventure , Accommodation Options
Port Douglas is a unique and enchanting holiday destination located in the northeast of Australia. Situated right next to the Great Barrier Reef, this marvelous town is known for its natural abundance and historical charm. In this guide, we'll explore the key points and experiences to help you discover the best of the region.
Where is Port Douglas
Port Douglas, nestled in Tropical North Queensland, Australia, is a captivating coastal town renowned for its breathtaking natural beauty. Situated approximately 67 kilometers (42 miles) north of Cairns, Port Douglas is a gateway to some of the world's most remarkable natural wonders.
Location on Google Maps: Port Douglas, Queensland on Google Maps
This charming town is perfectly positioned between the renowned Great Barrier Reef and the ancient Daintree Rainforest. It offers a harmonious blend of pristine beaches, lush rainforests, and a laid-back village atmosphere. With a tropical climate, Port Douglas is an ideal destination year-round. Whether you're seeking underwater adventures, rainforest exploration, or simply relaxation on stunning beaches, Port Douglas promises a diverse and enchanting experience.
How get Port Douglas
1. Transportation from the Airport:
Private Transfer: Private transfers are one of the quickest and most comfortable options. You can arrange a rental car or hire a private driver. Prices may vary depending on the service provider and the type of vehicle. Average prices range from $70 to $140 USD.

Airport Shuttles: Cairns Airport offers shuttle services to Port Douglas. These shuttles operate at specific times and provide pick-up and drop-off services to hotels. Prices vary depending on one-way or round-trip options. The average cost is around $28 to $35 USD per person for a one-way trip.
2. Train Transportation:
Traveling to Port Douglas by train is a great option for those who want to enjoy stunning scenery. You can take the Kuranda Scenic Railway from Cairns Train Station.
Kuranda Scenic Railway: The journey offers breathtaking views of rainforests and unique landscapes. One-way ticket prices per person range from $35 to $45 USD.
3. Bus Transportation:
Bus: You can also reach Port Douglas by bus. Several bus companies in the Tropical North Queensland region provide regular services between Cairns and Port Douglas. Ticket prices depend on the chosen bus company and the type of journey. Average prices start at $21 to $28 USD for a one-way trip.
Exploring Port Douglas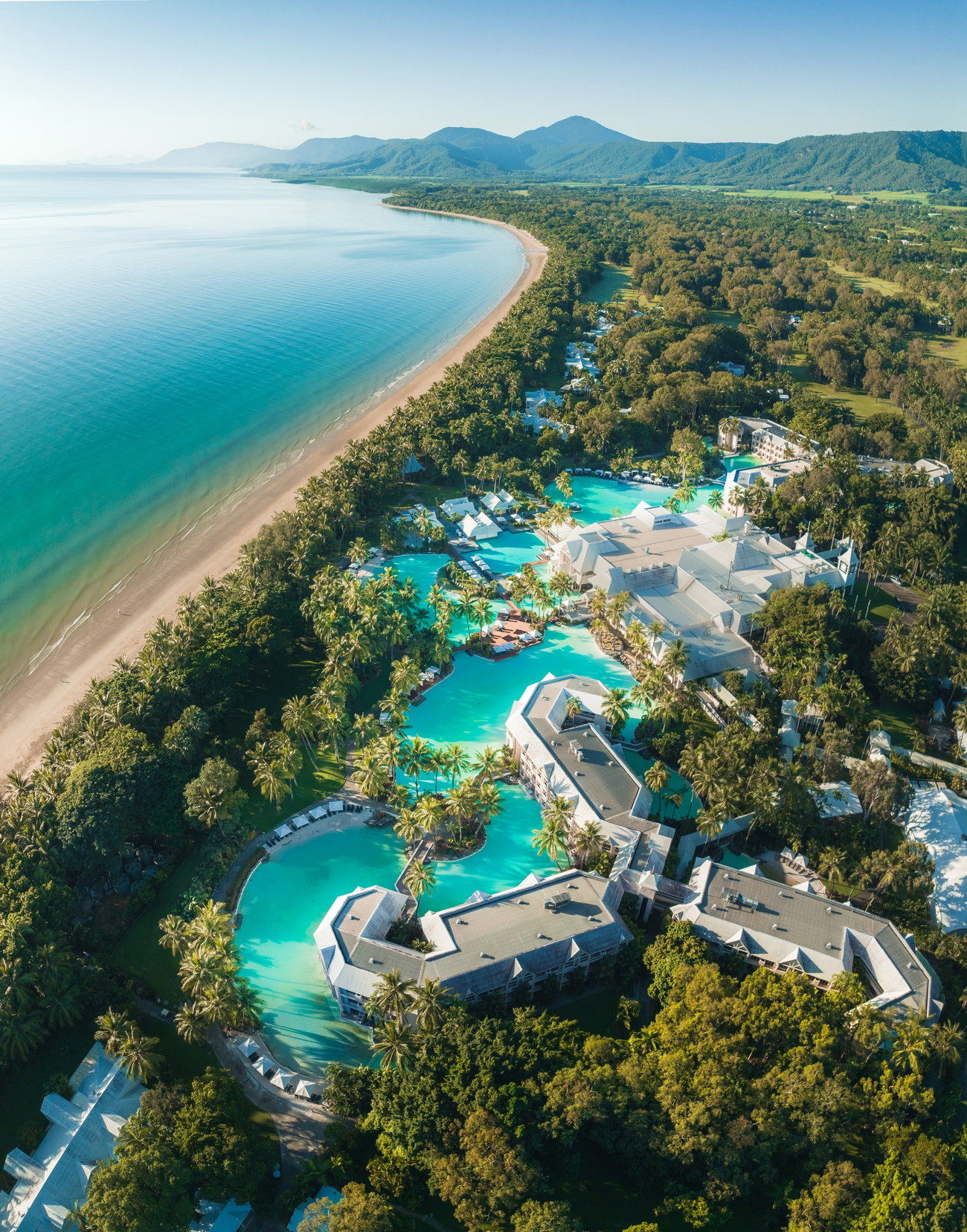 1. Four Mile Beach:

Four Mile Beach is the iconic and easily accessible beach in Port Douglas. With its powdery white sand and warm, clear waters, it's perfect for swimming, sunbathing, or simply taking a leisurely stroll.
Facilities: The beach has picnic areas, barbecues, and shaded spots to relax. Lifeguards are on duty during certain hours.
Activity: If you're into water sports, you can try kite surfing or paddleboarding. Sunrise and sunset walks are particularly picturesque.

2. Great Barrier Reef:

Port Douglas serves as a gateway to the Great Barrier Reef, one of the world's most renowned natural wonders. Here's what you can do:
Snorkeling and Diving: Explore vibrant coral gardens and encounter an astonishing array of marine life.
Reef Tours: Join a guided tour or take a reef cruise to access different parts of the reef.
Scenic Flights: Experience the reef from above on a scenic helicopter or seaplane tour.

3. Daintree Rainforest:

Daintree Rainforest, a UNESCO World Heritage site, is a short drive from Port Douglas. It's the oldest continually surviving tropical rainforest in the world. What to do:
Guided Tours: Consider joining a guided rainforest tour to fully appreciate the flora and fauna.
Mossman Gorge: Take a trip to Mossman Gorge, a part of the Daintree National Park, and enjoy refreshing swims in clear freshwater streams.
Wildlife Spotting: Keep an eye out for unique wildlife such as cassowaries, tree kangaroos, and colorful birds.

4. Kuranda Village:

Kuranda, a charming village nestled in the rainforest, is accessible from Port Douglas. Here's what to explore:
Kuranda Scenic Railway: Travel on this historic railway through tunnels and rainforest gorges.
Skyrail Rainforest Cableway: Glide over the canopy of the rainforest in gondolas with incredible views.
Markets and Shops: Stroll through Kuranda's markets to discover local art, crafts, and delicious food.

5. Wildlife and Nature:

Port Douglas and the surrounding region are rich in wildlife. Don't miss:
Wildlife Sanctuaries: Visit sanctuaries like the Wildlife Habitat Port Douglas to interact with native Australian animals.
Birdwatching: Spot unique bird species in the Daintree and surrounding rainforests.
Night Walks: Take guided night walks to see nocturnal wildlife in their natural habitat.

6. Outdoor Activities:

Embrace the outdoors in Port Douglas with activities like:
Horseback Riding: Explore the scenic landscapes on horseback with guided tours.
River Cruises: Take a river cruise to spot crocodiles and other wildlife in their natural environment.
Sailing: Experience the Coral Sea by taking a sailing tour.

Port Douglas is an incredible destination offering a perfect blend of stunning natural beauty and adventurous activities. Whether you're interested in underwater exploration, rainforest adventures, or simply relaxing on beautiful beaches, Port Douglas has something to offer for everyone. Don't forget to check for guided tours and experiences to make the most of your visit.
Culinary Delights
Seafood: Don't leave Port Douglas without savoring the flavors of seafood. Fresh prawns, crabs, barramundi, and more are wonderfully presented in restaurants.

Local Markets: Sunday markets in Port Douglas are a treasure trove of fresh produce, handmade gifts, and local flavors. Embrace the moment and try out regional products.
Activities and Adventure
Hot Air Ballooning: Take a hot air balloon ride to see Port Douglas and its surroundings from a bird's eye view. This memorable experience will leave you with lasting memories.

Safaris: Join local tours to explore the Great Barrier Reef and Daintree Rainforest. Discover wildlife and the beauty of nature.

Scuba Diving and Snorkeling: The Great Barrier Reef is renowned for its underwater world. Grab your snorkel or scuba gear and meet the vibrant coral and marine life.
Accommodation Options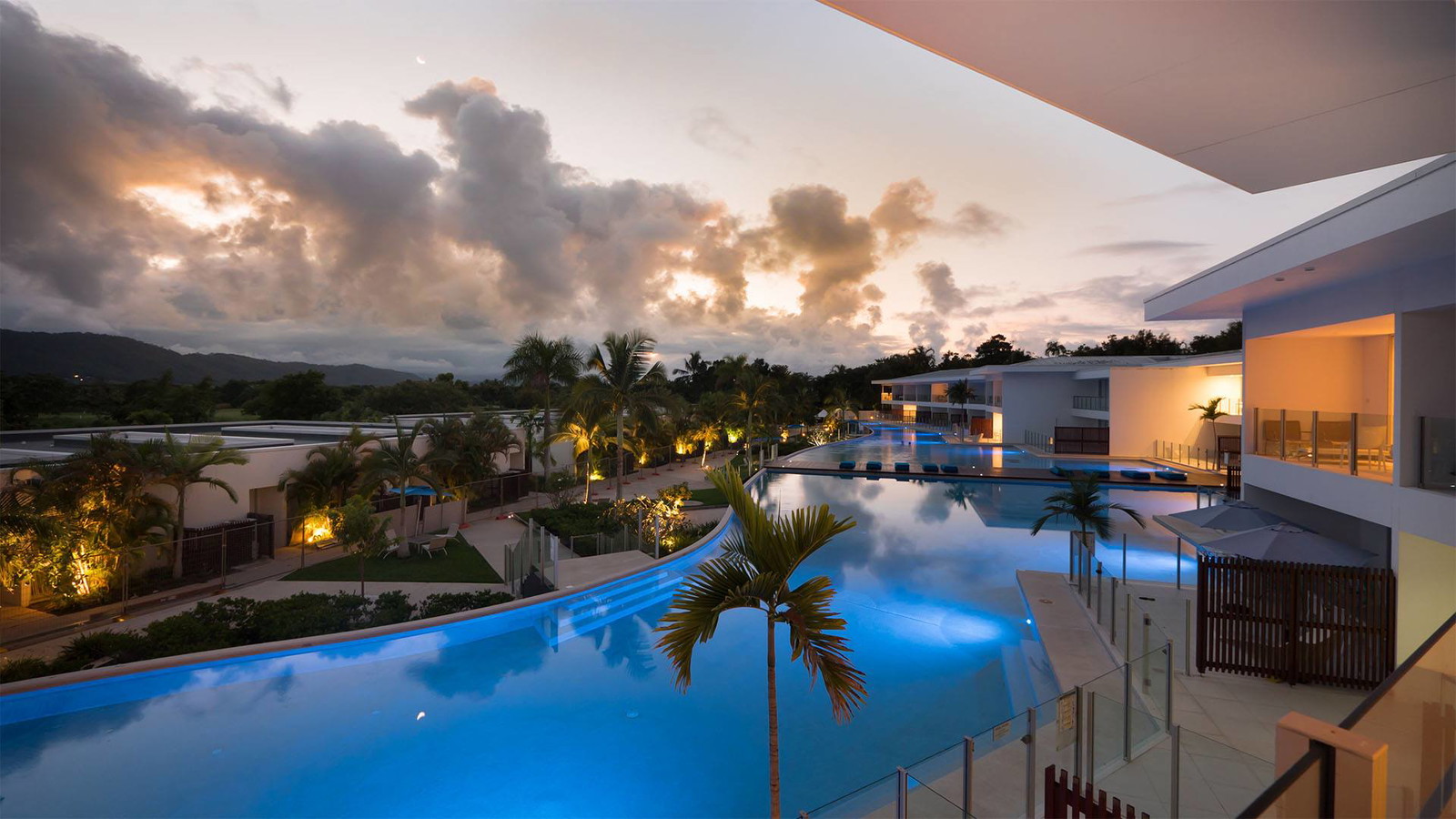 1. Luxury Resorts and Hotels:
Port Douglas is known for its luxury resorts and upscale hotels, which offer top-notch amenities and beachfront locations.
Average prices per night: $200 to $500 USD or more.
2. Boutique Hotels:
Boutique hotels in Port Douglas provide a more intimate and unique experience.
Average prices per night: $150 to $300 USD.
3. Vacation Rentals:
Holiday rental homes and apartments provide more independence and can be a great option for families or groups.
Average prices per night: $100 to $250 USD.
4. Mid-Range Hotels:
Mid-range hotels offer a balance between comfort and affordability.
Average prices per night: $80 to $150 USD.
5. Budget Accommodation:
Hostels and budget-friendly motels provide cost-effective options for travelers on a tighter budget.
Average prices per night: $50 to $100 USD or less.
When to Visit Port Douglas:
Choosing the Ideal Season for Your Adventure
Port Douglas, Queensland, is a coastal paradise that offers something special for every season. Whether you're looking for sunny beach days, underwater adventures, or immersive rainforest experiences, timing your visit can make all the difference.
The dry season, from May to October, is the most popular time to explore this tropical haven. With mild temperatures, clear skies, and low humidity, it's ideal for snorkeling the Great Barrier Reef, enjoying the golden sands of Four Mile Beach, and taking leisurely walks through the Daintree Rainforest. The wet season, from November to April, ushers in vibrant greenery and occasional downpours, making it a lush and quieter time to immerse yourself in nature. But regardless of when you choose to visit, Port Douglas welcomes you with its warm hospitality and a world of natural wonders.
Final Thoughts
Port Douglas offers an unforgettable vacation experience with the beauty of nature and a relaxing atmosphere. Explore natural wonders like the Great Barrier Reef and Daintree Rainforest, savor local seafood, and unwind on the stunning beaches. This guide should help you have a memorable experience when visiting Port Douglas. Enjoy your vacation!