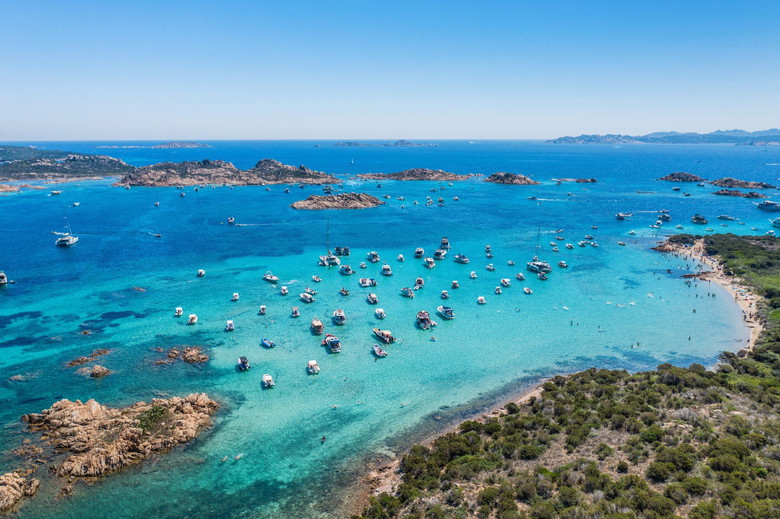 Sardinia, the second-largest island in Italy, lies in the magnificent waters of the Mediterranean and is renowned for its turquoise seas and white sandy beaches. In this article, we will explore the beaches along Sardinia's west coast, and discover the best ways to visit these natural beauties, along with impressive nearby places.
I. Where are the Beaches of Sardinia's West Coast?
The beaches of Sardinia's west coast stretch along the western part of the island, from the south of Cagliari (Sardinia's capital) to the north of Alghero. In this region, you will find numerous stunning beaches, each with its own unique characteristics. Places like Chia, Bosa, Alghero, and Stintino offer unforgettable shorelines waiting to be explored.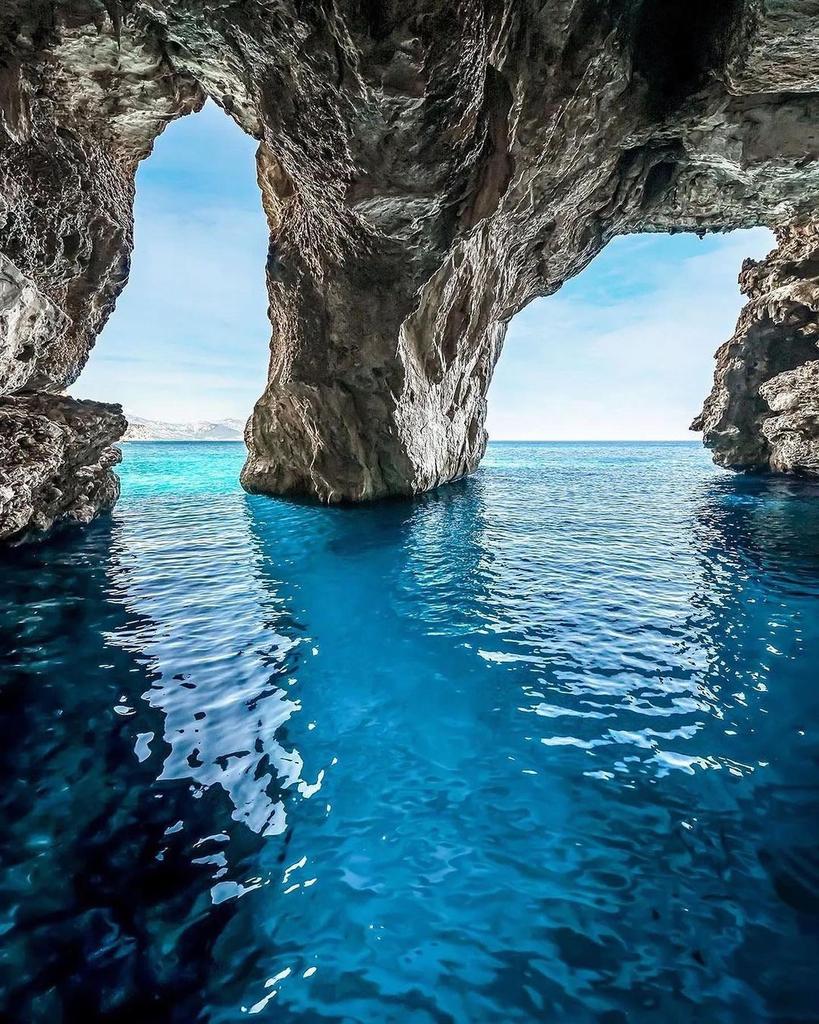 II. How to Get to Sardinia's West Coast Beaches?
a) By Air: The main airport on Sardinia's west coast is Alghero Fertilia Airport. Those wanting to reach Cagliari can use Cagliari-Elmas Airport. Direct flights are available from many major European cities and main airports in Italy. From the airports, transportation to the beaches can easily be arranged through car rentals or bus services.
b) By Bus and Train: Sardinia has a good network of buses and trains. Bus services are available from major cities like Cagliari and Alghero to the beach areas. Public buses and guided bus tours are convenient options to visit the beaches. Additionally, Cagliari and Alghero are connected to the main railway lines.
c) By Sea: Sardinia offers regular ferry services between neighboring islands and mainland Italy. Ferries can be used, especially to visit nearby islands close to the west coast. Also, various boat tours depart from Cagliari and Alghero harbors.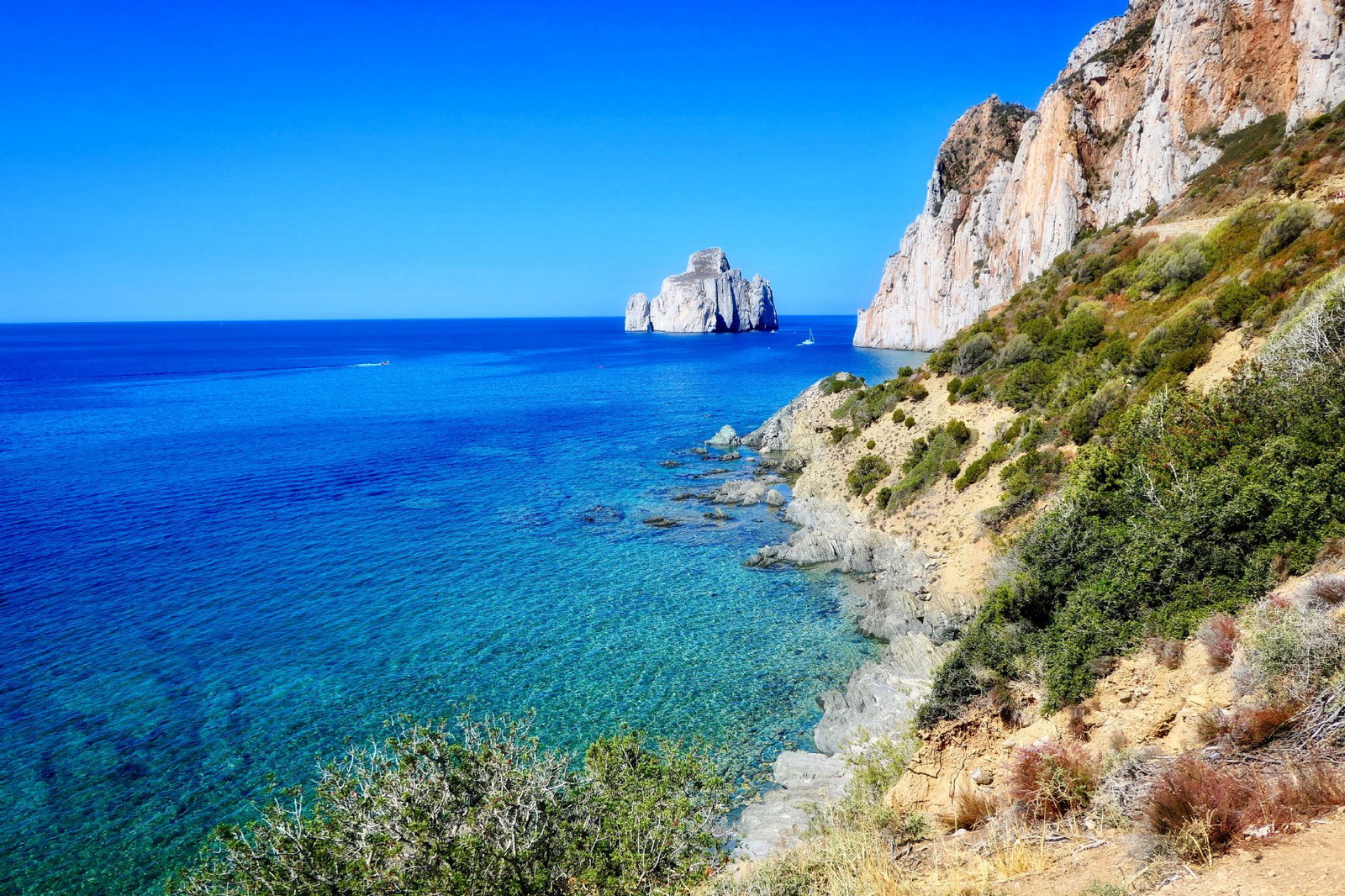 III.Sardinia's West Coast Beaches
Poetto Beach (Cagliari):
Length: Approximately 8 kilometers
Features: Poetto is Cagliari's most famous and longest beach. It is known for its wide sandy shoreline and clear waters. The turquoise sea and soft sands make it a favorite spot for beachgoers and sunbathers. Numerous beach bars and restaurants line the shore.
Su Giudeu Beach (Chia):
Features: Su Giudeu is one of the magnificent beaches located in the Chia area. It offers white sands and turquoise waters, creating a mesmerizing view for visitors. The beach is suitable for water sports, and it is an ideal destination for experienced paragliders.
Porto Campana Beach (Chia):
Features: Porto Campana is like a hidden gem in Chia. It boasts a tranquil and secluded atmosphere, away from the crowds. With its broad and serene bays, surrounded by natural landscapes, it offers a unique ambiance. The beach is excellent for water sports like windsurfing and kitesurfing.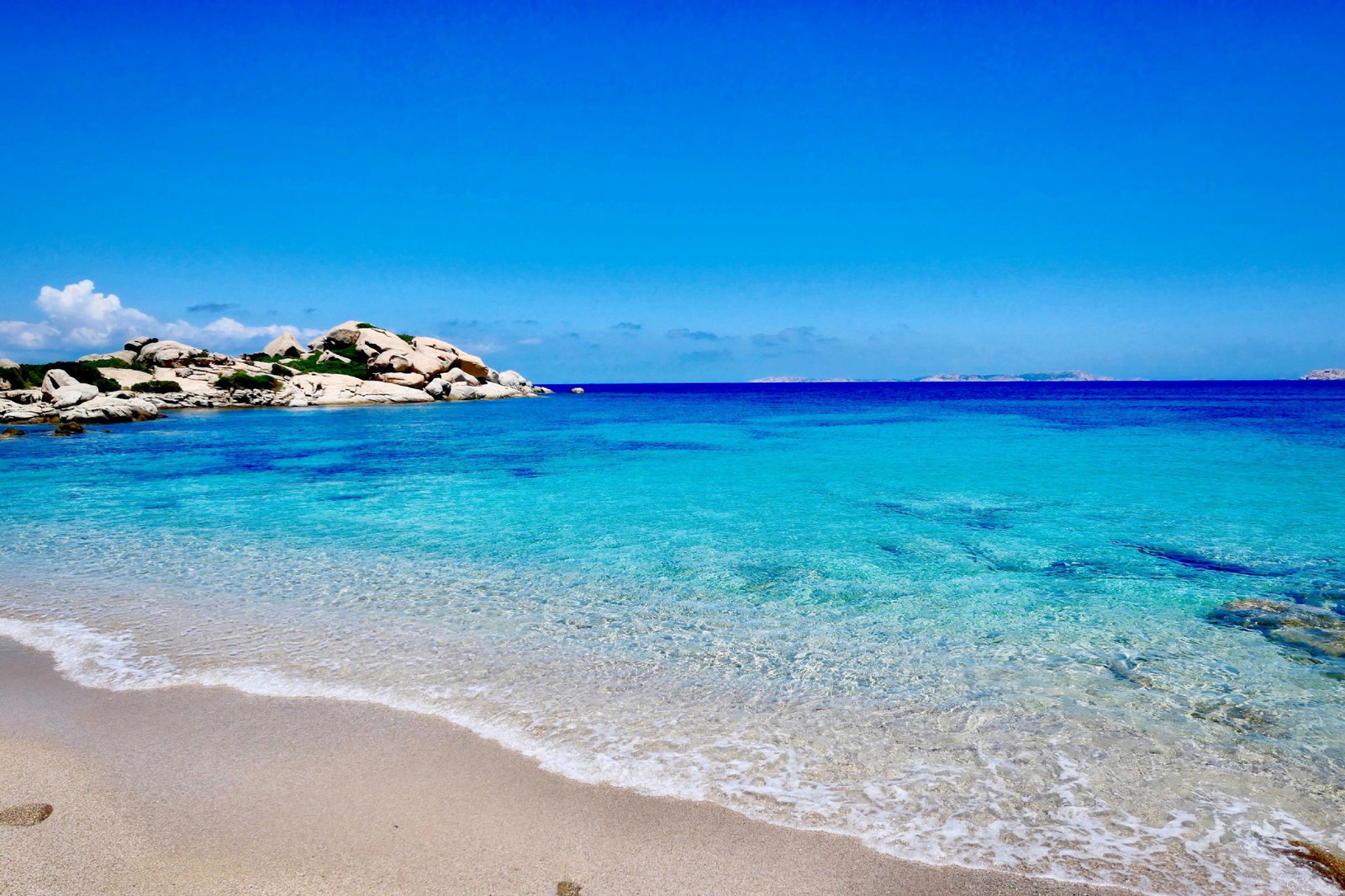 Bosa Marina Beach (Bosa):
Features: Bosa Marina is a beautiful beach located near the historical town of Bosa. It features golden sands and shallow waters, making it a family-friendly destination. There are several restaurants and cafes near the beach for refreshments.
Maria Pia Beach (Alghero):
Features: Situated close to Alghero city, Maria Pia boasts a wide sandy beach with clear waters. Behind the beach, there is a natural pine forest, adding to the unique atmosphere of the place. The beach is ideal for a relaxing day by the sea.
Bombarde Beach (Alghero):
Features: Bombarde is one of Alghero's most popular beaches. With its fine sands and shallow waters, it is suitable for families with children. Sun umbrellas and beach loungers are available for rent.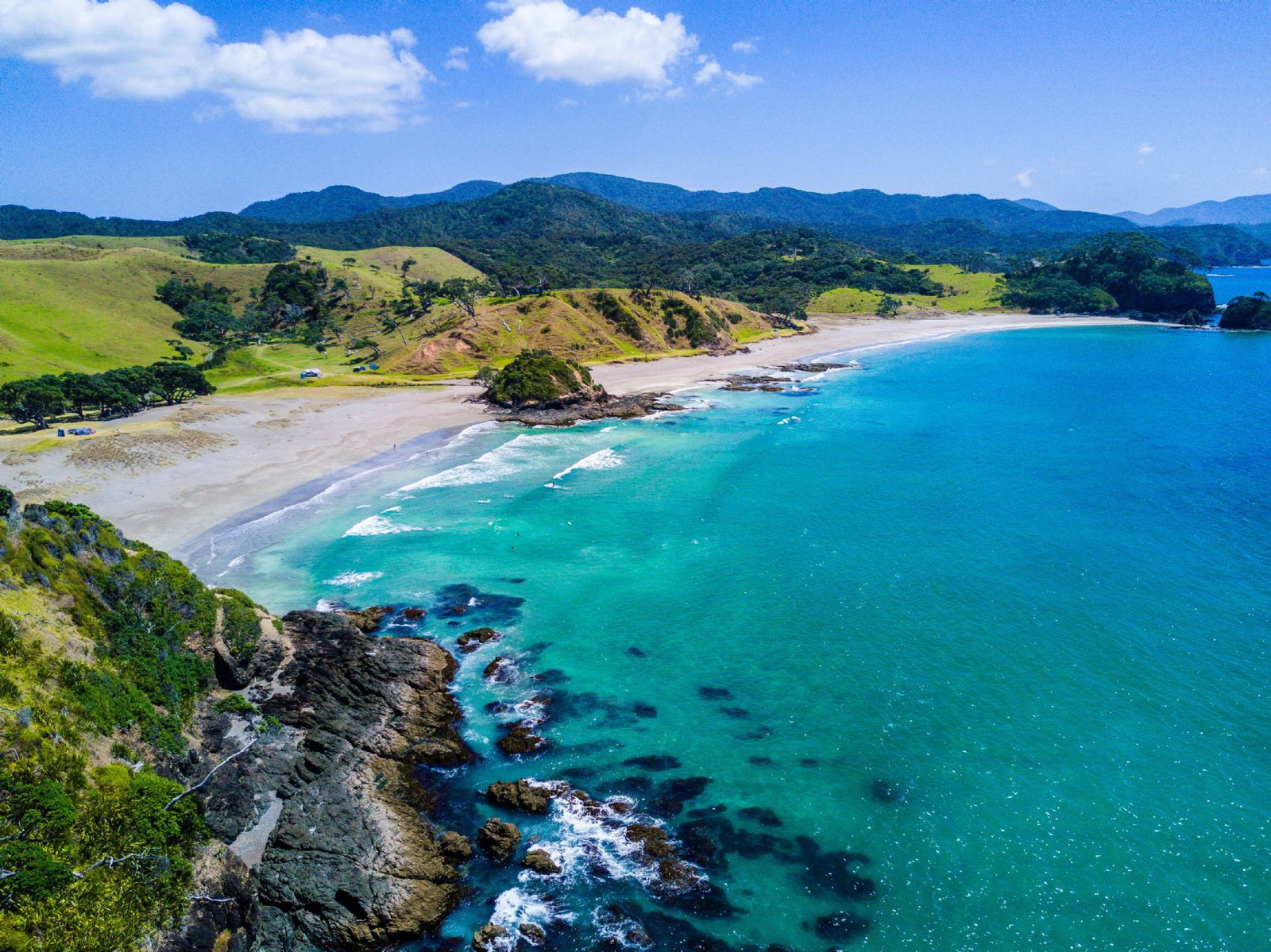 La Pelosa Beach (Stintino):
Features: La Pelosa is one of Sardinia's most famous beaches, located near Stintino. Its white sands, clear and shallow waters, and sandy islets in front of the beach make it a unique destination. However, it can get crowded during the summer months.
Porto Ferro Beach (Alghero):
Features: Porto Ferro is a beautiful and wide beach known for swimming, surfing, and windsurfing. It is also renowned for its natural beauty and offers magnificent views during sunset.
Sardinia's west coast beaches are stunning destinations, each with its own distinctive beauty and charm. Whether you're swimming in the turquoise waters or relaxing on the white sands, you're sure to have an unforgettable experience at these beaches.
IV. The Best Season for Sardinia's West Coast Beaches
Sardinia is generally an ideal destination from May to October. During this period, the temperature is mild, and the sea waters are warm enough for swimming. June to September sees fewer crowds and more budget-friendly prices. However, during the peak summer months of July and August, the popular beaches on the island can get crowded, so early booking is recommended.
V. Accommodation Options Near Sardinia's West Coast Beaches
Accommodation options on Sardinia's west coast are diverse. In cities like Cagliari, Alghero, and Stintino, you will find a range of options, from five-star hotels to guesthouses. Additionally, charming coastal towns near the beach areas offer boutique hotels and holiday resorts. Areas like Chia, Bosa, and Porto Conte offer accommodations right by the seaside.
VI. Places to Visit Near Sardinia's West Coast Beaches
Cagliari: In the capital city, explore the historical district of Castello, Cagliari Cathedral, and Poetto Beach.

Chia: Enjoy beautiful beaches like Su Giudeu and Porto Campana in Chia.

Bosa: This picturesque town, known for its colorful houses, awaits exploration with attractions like Malaspina Castle and Bosa Marina Beach.

Alghero: Discover the old town with its Catalan architecture and enjoy beaches like Maria Pia and Bombarde.

Stintino: La Pelosa Beach, one of Sardinia's most beautiful beaches, is a must-visit. Additionally, you can take a boat tour to Asinara National Park.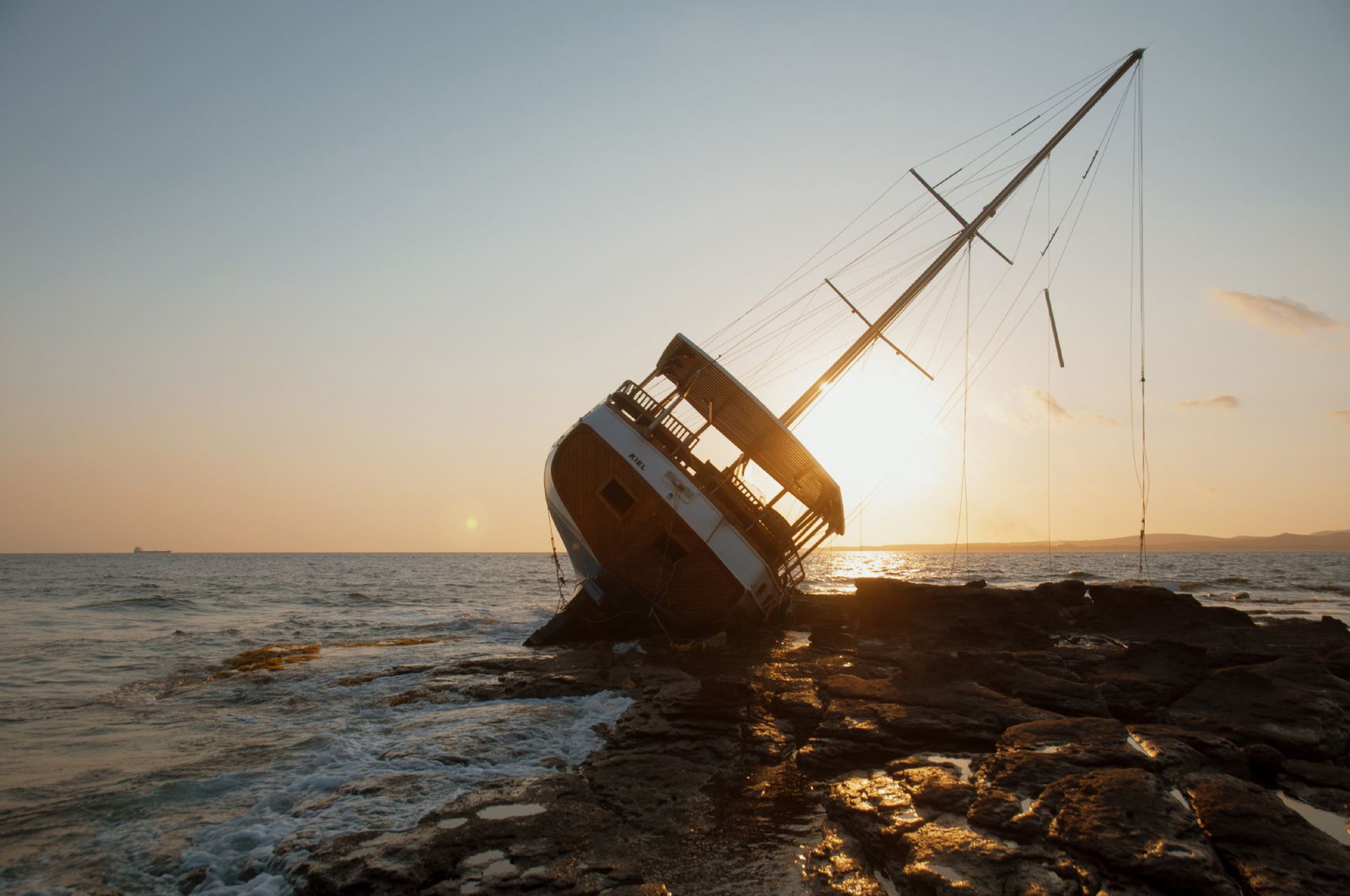 The beaches along Sardinia's west coast offer an unforgettable vacation experience with their natural beauty, historical richness, and delicious cuisine. The information in this article is designed to guide travelers who wish to explore this beautiful region of Sardinia. Get ready to discover the splendors of Sardinia for an unforgettable holiday!