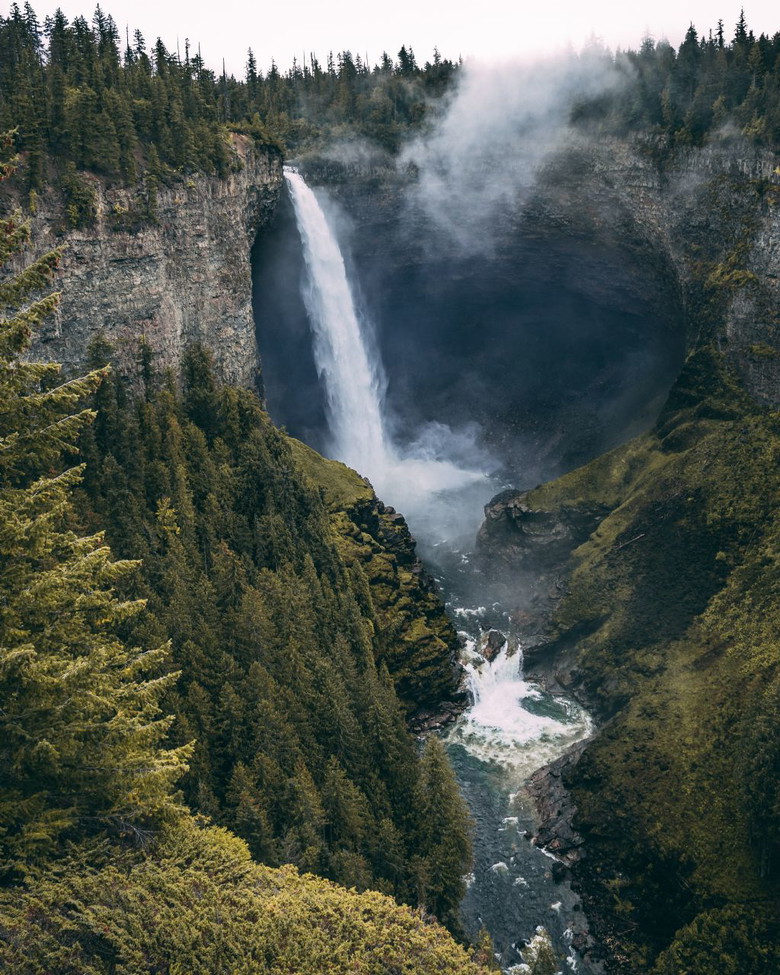 Helmcken Haven: Discovering Nature's Heartbeat in BC
How to Get to Helmcken Falls in British Columbia, Canada:
To reach Helmcken Falls, follow these detailed directions:
From Vancouver or Kamloops:

Start your journey from Vancouver or Kamloops, major cities in British Columbia.
If flying, you can land at Kamloops Airport and rent a car. Alternatively, drive from Vancouver.

Head to Clearwater:

Navigate your way towards Clearwater, the nearest town to Helmcken Falls.

Route to Helmcken Falls Provincial Park:

Traveling by Car:

Helmcken Falls is approximately 40 km from Clearwater. Enjoy the scenic drive and keep an eye out for road signs guiding you to the park.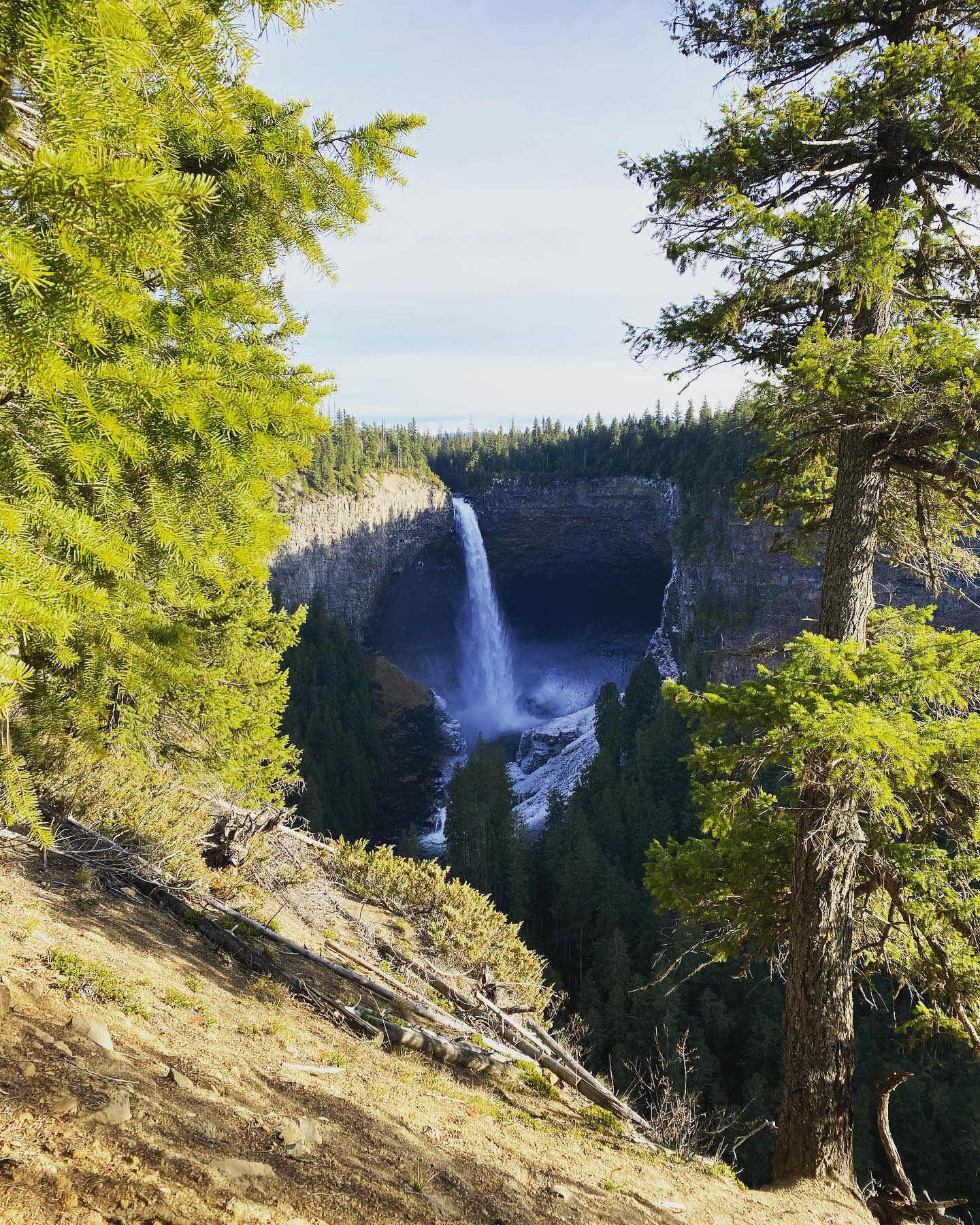 Features of Helmcken Falls:
Helmcken Falls is renowned for its majestic beauty. Situated on Helmcken Creek, the falls cascade an impressive curtain of water, plunging to a height of 141 meters. Helmcken Provincial Park is not only home to Helmcken Falls but also offers natural beauty, hiking trails, and picnic areas.
Activities around Helmcken Falls in British Columbia: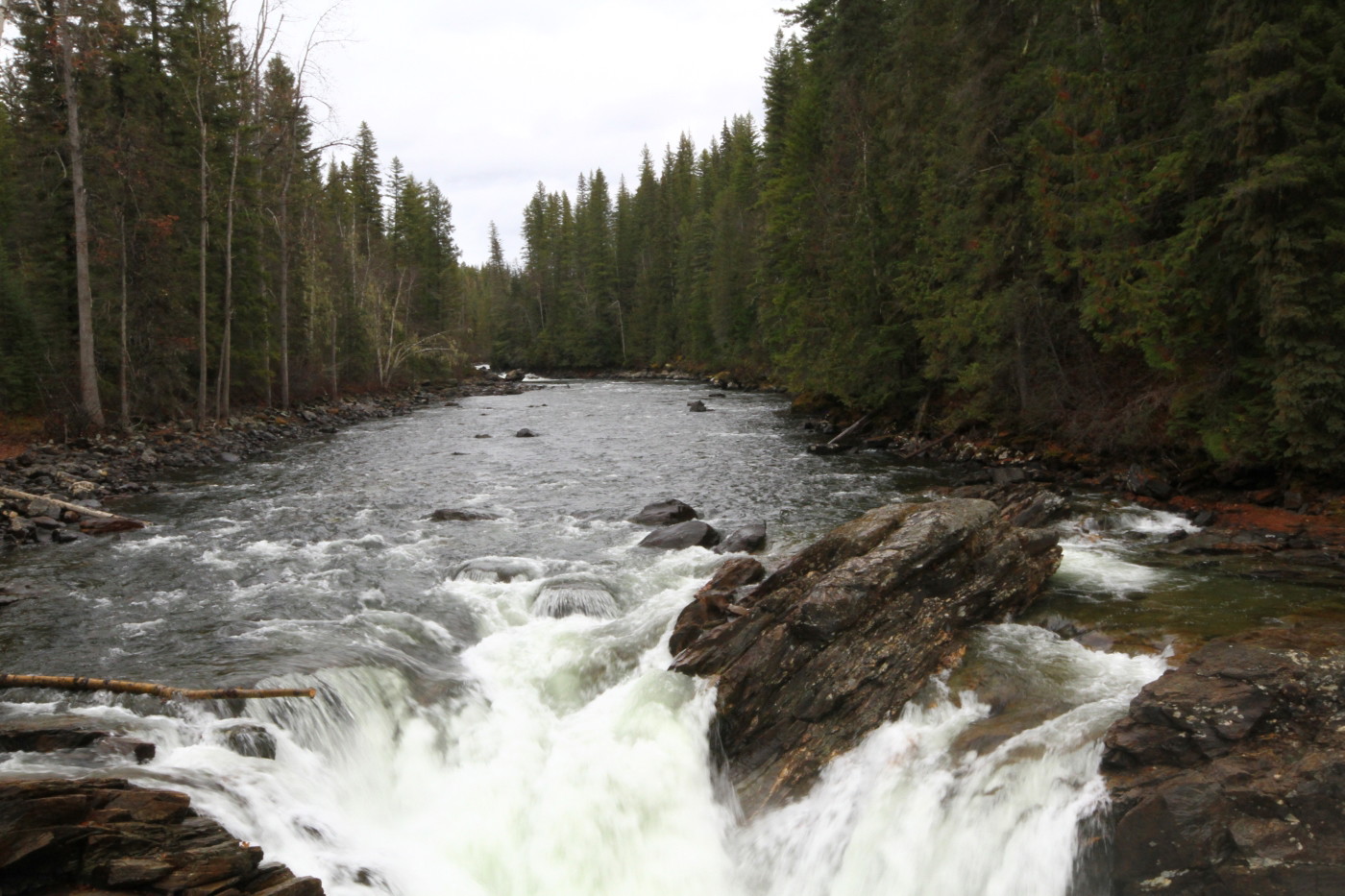 Explore Helmcken Provincial Park: Helmcken Falls is situated within Helmcken Provincial Park, offering hiking trails, scenic viewpoints, and picnic areas. Don your hiking shoes and immerse yourself in the beauty of nature.

Clearwater River Rafting: The Clearwater River provides an excellent opportunity for rafting in the Helmcken Falls region. You can either join guided tours or venture out on your own for this thrilling water activity.

Horseback Riding: Local farms and tour companies offer horseback riding tours. This unique activity allows you to explore the natural beauty around Helmcken Falls from a different perspective.

Photography: The stunning views of Helmcken Falls make it a haven for photographers. Capture the magnificent waterfall in different light conditions for breathtaking shots.

Winter Ice Viewing at Helmcken Falls: In winter, Helmcken Falls can transform into a spectacular frozen waterfall. Witnessing the frozen cascade and exploring the surroundings during this season is particularly impressive.

Nature Hikes and Bird Watching: Helmcken Provincial Park is rich in wildlife and bird species. Discover this unique ecosystem by taking nature hikes and engaging in bird watching.
Combine these activities for an unforgettable nature getaway around Helmcken Falls.
Winter at Helmcken Falls:
During winter, Helmcken Falls transforms into a spectacular frozen waterfall. Visiting during this season requires caution due to icy conditions and heavy snowfall. Adequate winter gear and preparedness are essential.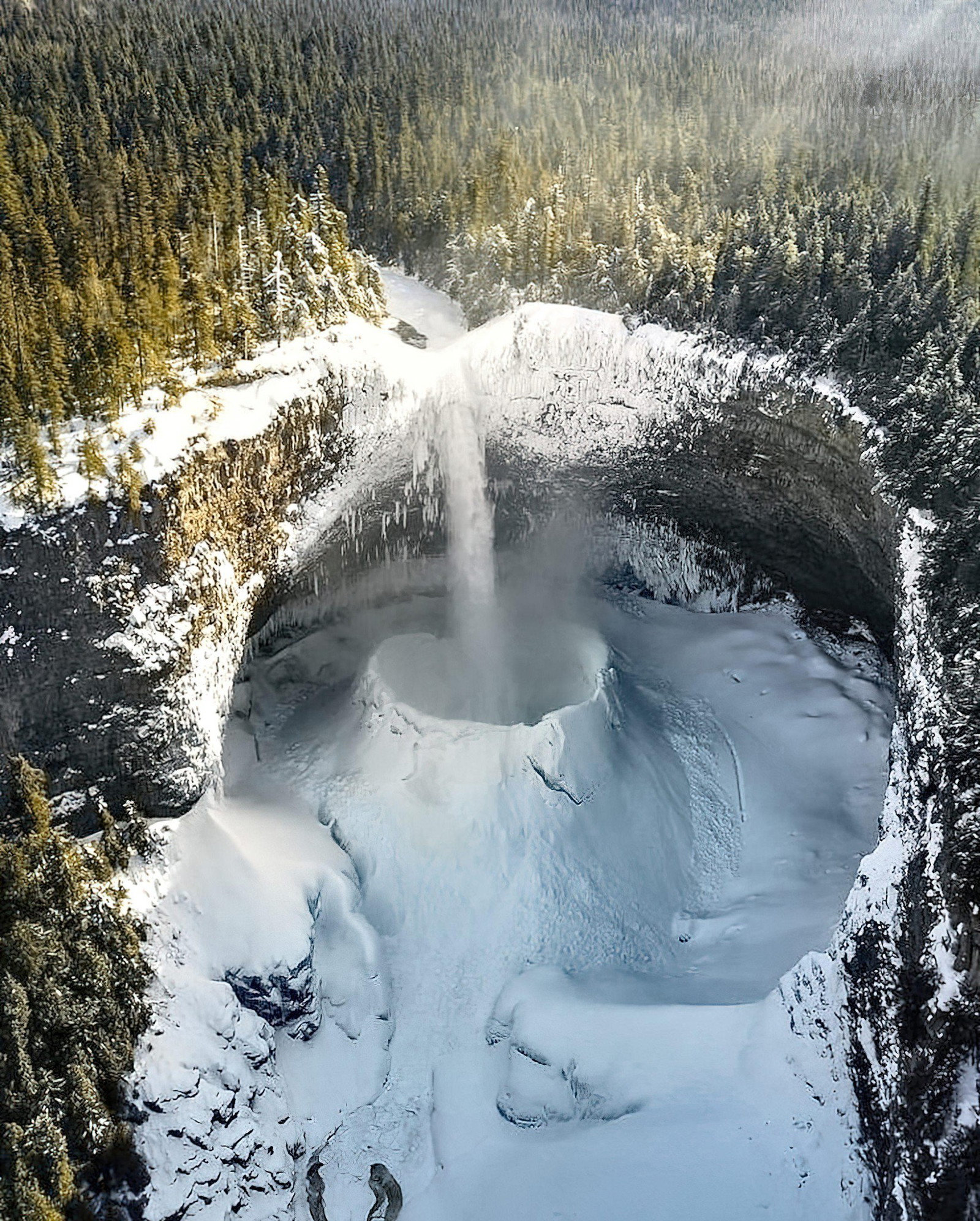 Accommodation around Helmcken Falls:
The closest accommodation options to Helmcken Falls are in Clearwater town. Choices include Clearwater Lodge, Valley Hideaway Guest House, among others. Prices vary depending on the type of accommodation, room preferences, and seasonal fluctuations.
Best Time to Visit:
While summer is the most popular time to visit Helmcken Falls, each season offers a unique charm. The frozen waterfall during winter is particularly enchanting, making it a captivating sight for nature photographers. Depending on your seasonal preference, you can explore different aspects of nature.
Helmcken Falls captivates visitors with its natural beauty and impressive waterfall. Checking weather conditions before the journey and dressing appropriately for the season is crucial. Helmcken Falls stands as one of Canada's unique exploration points, appealing to nature enthusiasts and adventure seekers alike.