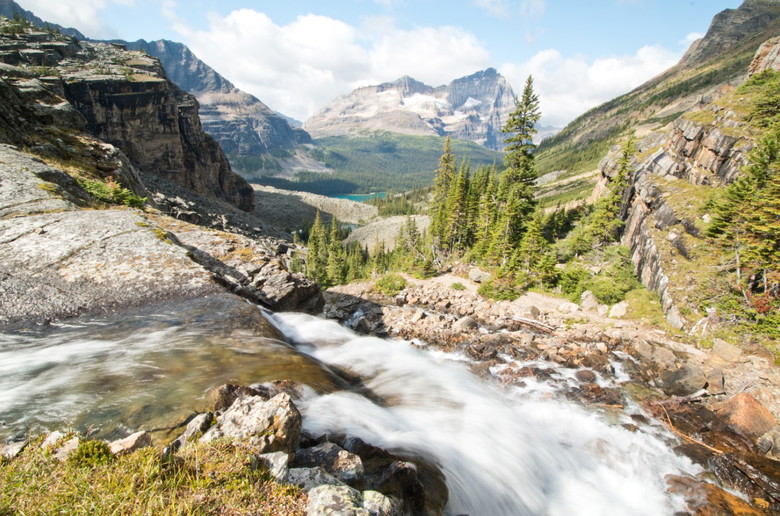 Explore the enchanting beauty of Yoho National Park in the Canadian Rockies. Majestic mountains, pristine lakes, and waterfalls await.
Canada's vast wilderness is dotted with countless natural wonders, and Yoho National Park stands out as a hidden gem nestled within the breathtaking Canadian Rockies of British Columbia. The name "Yoho," derived from the Cree language and meaning "awe and wonder," perfectly encapsulates the essence of this park. It's a place where awe-inspiring mountains, pristine lakes, and thundering waterfalls await your exploration. In this comprehensive travel guide, we'll take you on a journey through the enchanting beauty of Yoho National Park.
Getting There:
Located just west of Banff National Park, Yoho National Park is conveniently accessible from Calgary, which is approximately a 2.5-hour drive away. If you're starting your journey from Vancouver, prepare for a scenic 10-hour drive. The charming town of Field, British Columbia, serves as an excellent base for your Yoho adventure.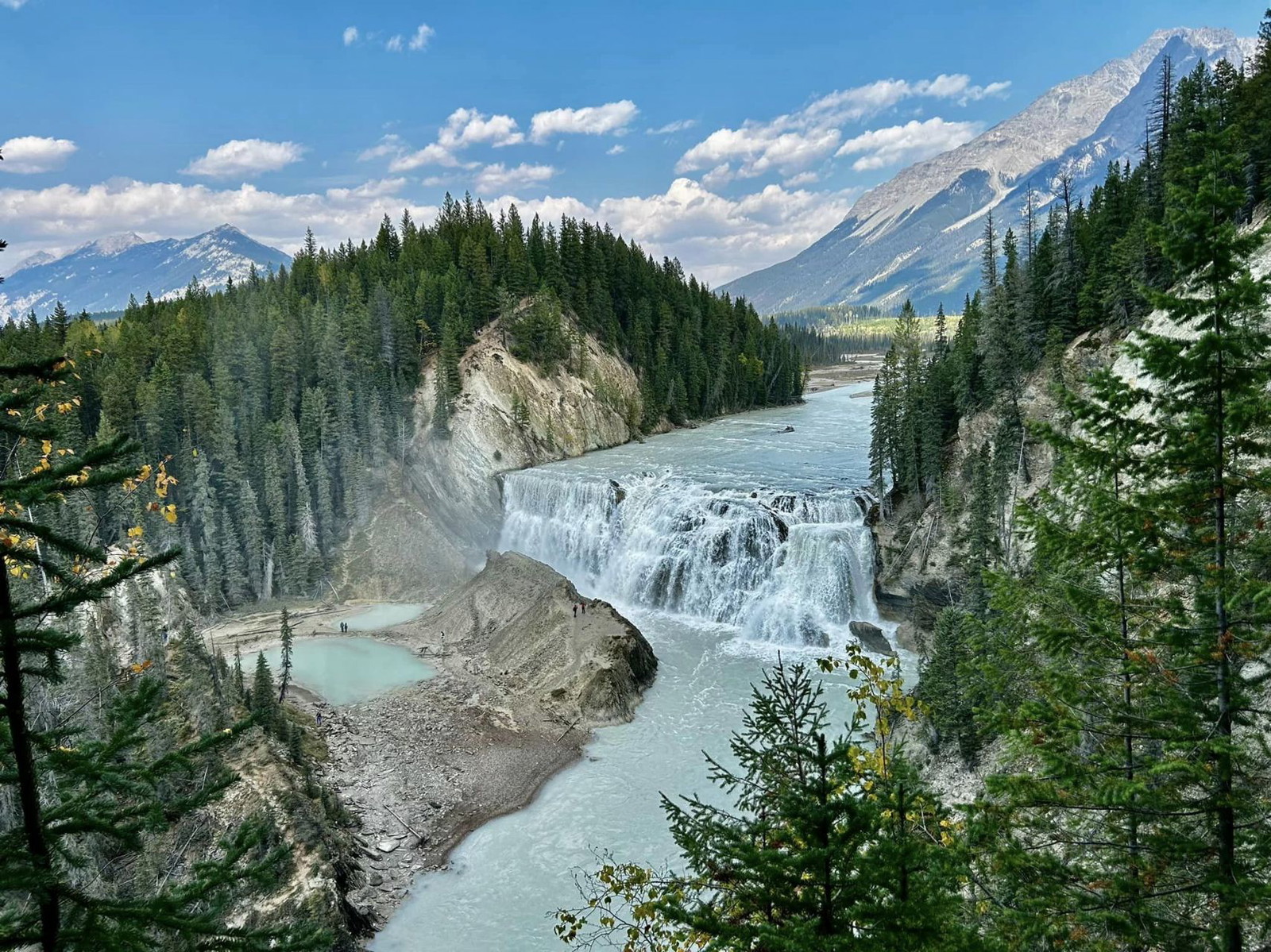 Accommodation:
While Yoho offers several campgrounds for those seeking a rustic experience, the nearby towns of Field and Golden provide a wider range of accommodations. Whether you prefer cozy cabins, charming bed-and-breakfasts, or modern hotels, you'll find options to suit your preferences and budget.
Must-Visit Attractions:
Emerald Lake: Embark on your Yoho adventure at Emerald Lake, an iconic gem that lives up to its name with its mesmerizing emerald-green waters. Rent a canoe to paddle across the lake, explore the shoreline trail, or simply relax while taking in the breathtaking views.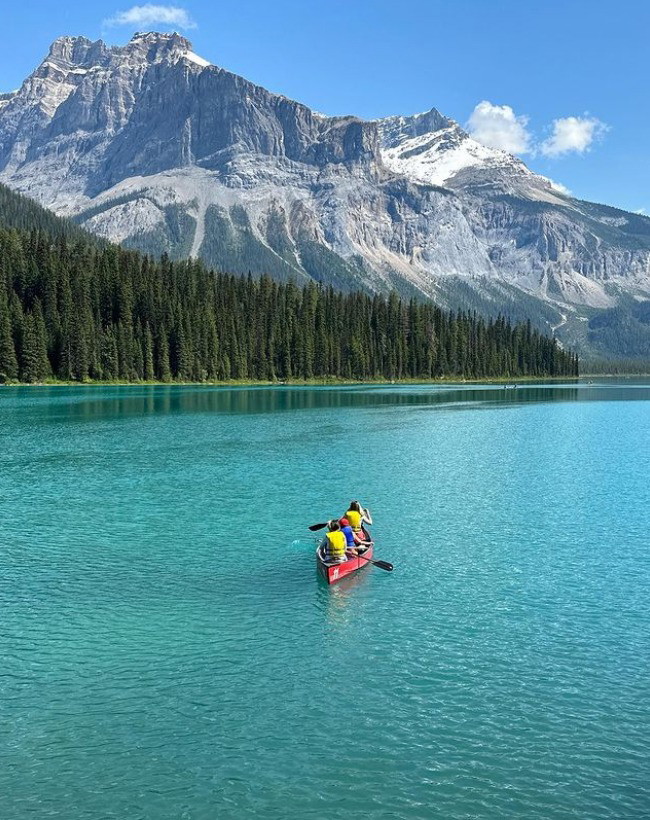 Takakkaw Falls: Standing tall at an impressive 384 meters (1,260 feet), Takakkaw Falls ranks among Canada's tallest waterfalls. A short hike from the parking area leads to a viewpoint where you can feel the refreshing mist as the water gracefully cascades down.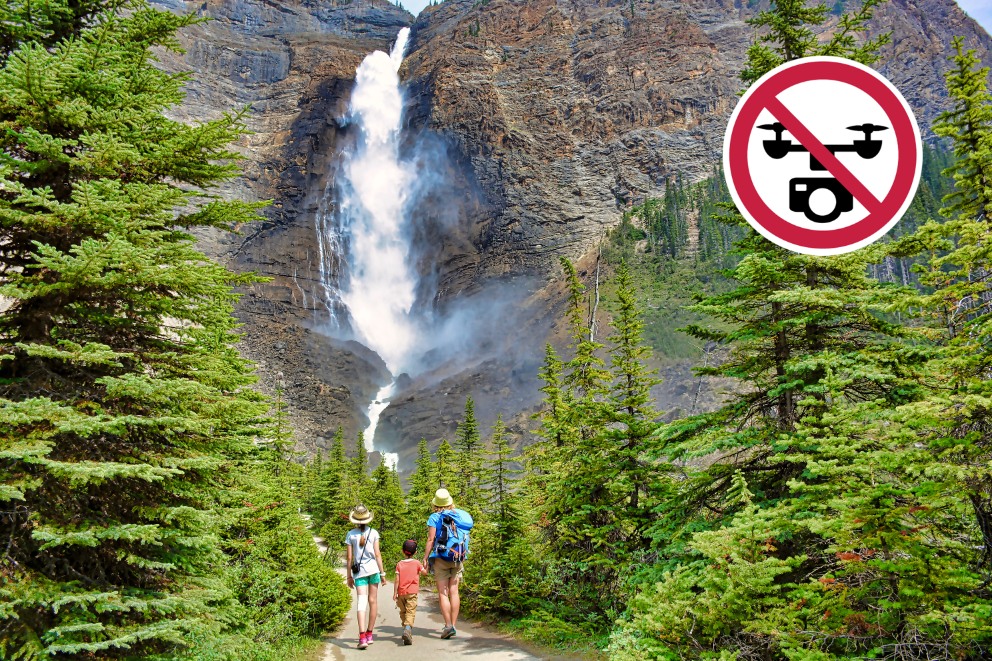 Lake O'Hara: Accessible by a shuttle bus (reservations required), Lake O'Hara is a true hiker's paradise. The crystal-clear lake is surrounded by rugged mountains and offers an extensive network of trails leading to alpine meadows, glaciers, and jaw-dropping viewpoints.

Iceline Trail: For those seeking a challenging yet immensely rewarding hike, the Iceline Trail delivers. Revel in panoramic views of the Yoho Valley, glaciers, and towering peaks. Late summer is an ideal time to hike when alpine wildflowers burst into bloom.

Natural Bridge: Located a short drive from Field, the Natural Bridge is a captivating rock formation shaped by the powerful Kicking Horse River. It's a great spot for photography and a quick stop to admire nature's handiwork.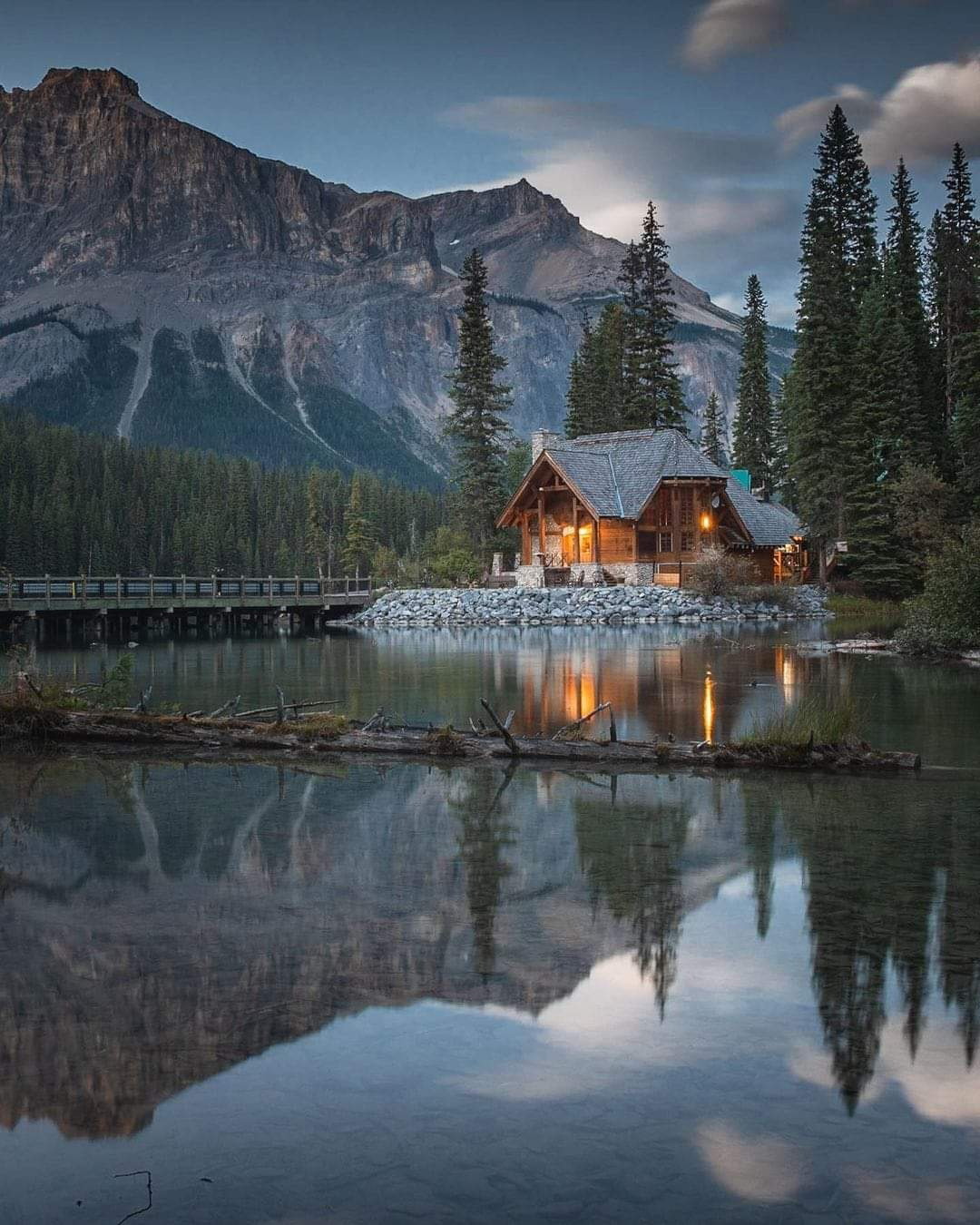 Wildlife Watching:
Yoho National Park is teeming with wildlife. Keep a watchful eye for grizzly bears, black bears, elk, moose, mountain goats, and an array of bird species. Always remember to maintain a safe distance and practice responsible wildlife viewing.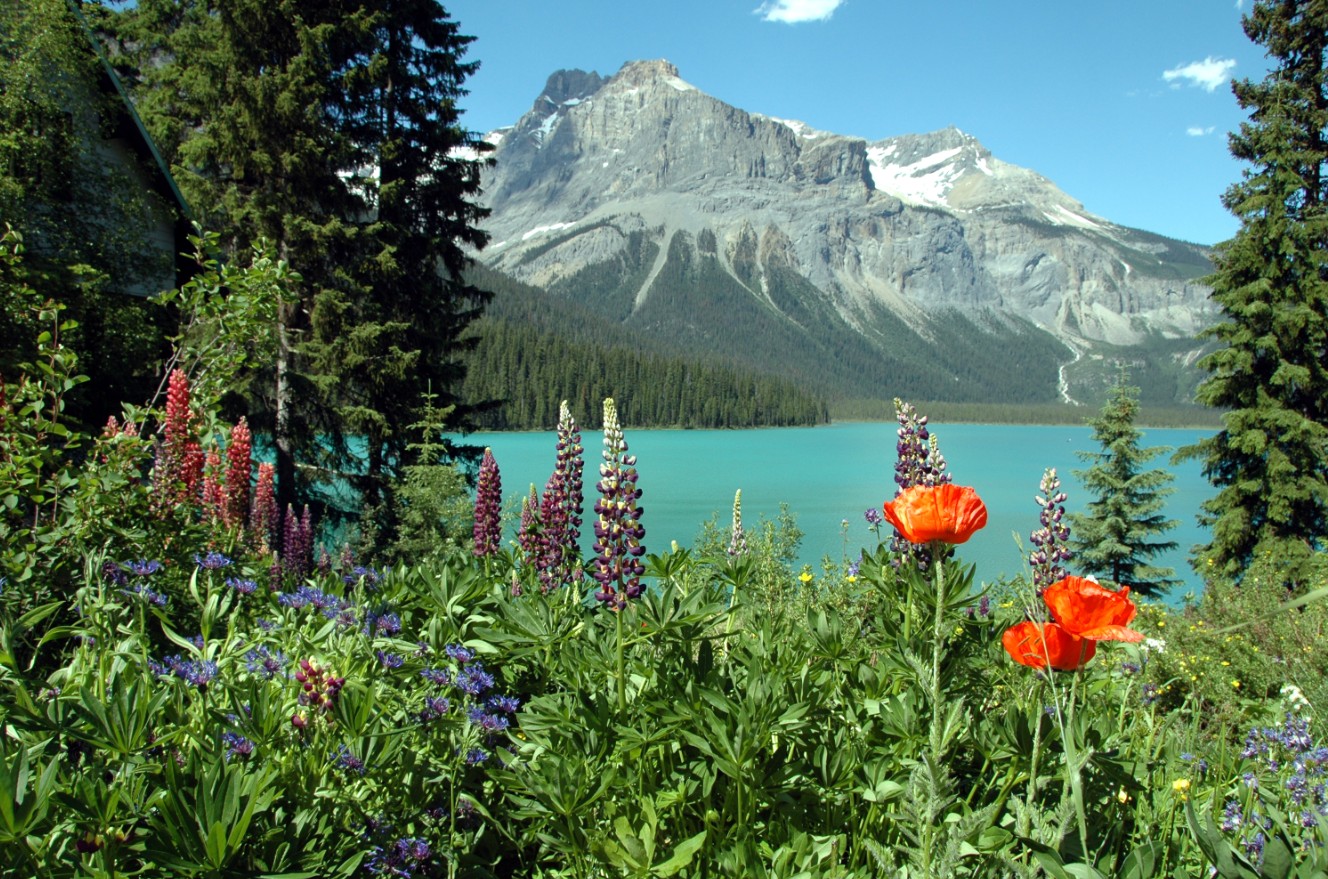 Starry Nights:
Designated as a Dark Sky Preserve, Yoho National Park provides an ideal setting for stargazing. On clear nights, the Milky Way and countless stars light up the sky, offering a mesmerizing celestial spectacle.
Seasonal Highlights:
Summer: The warmer months beckon with opportunities for hiking, camping, and immersing yourself in the stunning lakes. Extended daylight hours provide ample time for exploration.

Fall: As autumn descends upon Yoho, the park transforms into a magical wonderland. Hiking trails reveal breathtaking vistas adorned with a riot of fall colors.

Winter: While heavy snowfall may render some areas inaccessible, winter in Yoho is a tranquil and enchanting time. Popular activities include cross-country skiing, snowshoeing, and ice climbing.
Final Thoughts:
Yoho National Park, with its awe-inspiring landscapes and fewer crowds compared to its more famous neighbors, offers a pristine wilderness experience like no other. Whether you're an outdoor enthusiast, a wildlife aficionado, or simply seeking serenity in nature, Yoho is a destination that will capture your heart and create memories to cherish for a lifetime. So, pack your bags, hit the road, and prepare to be enchanted by the wonders of Yoho National Park. Your adventure begins now, and the awe and wonder await you in this hidden gem of the Canadian Rockies.