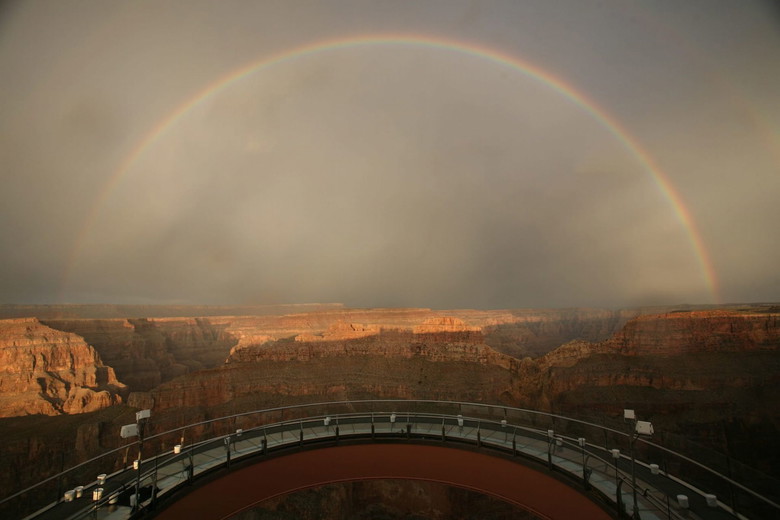 Embark on a 5-day adventure to Grand Canyon Skywalk, where awe-inspiring vistas, exhilarating walks, and natural wonders await. Unforgettable!
Grand Canyon Skywalk, located in Arizona, United States, is a world-famous tourist destination. This majestic place attracts thousands of visitors every year with its breathtaking natural formations, stunning views, and unique experiences. In this travel blog, we will provide you with a roadmap to explore Grand Canyon Skywalk and detailed information about the places to visit each day.
Day 1: Grand Canyon National Park:
Before embarking on your Grand Canyon Skywalk adventure, we recommend dedicating a day to explore Grand Canyon National Park. This park is renowned for its magnificent canyon vistas, towering cliffs, and natural wonders. You can hike along popular trails like Rim Trail or Bright Angel Trail, allowing you to immerse yourself in the captivating depths of the canyon. Additionally, the park's visitor center offers exhibits and activities where you can learn more about the canyon's geological history and Native American culture.
Day 2: Grand Canyon Skywalk:
The second day will be dedicated to the Grand Canyon Skywalk experience. This famous glass bridge is located on the western side of the canyon and offers an exhilarating walking experience. The Skywalk is equipped with reinforced glass panels that allow you to walk as if you were floating above the canyon. From here, you can witness breathtaking canyon views and create unforgettable memories. Next to the Skywalk, you'll find restaurants, gift shops, and other entertainment facilities. Please note that you may need to purchase an entry ticket for the Skywalk for an unforgettable experience.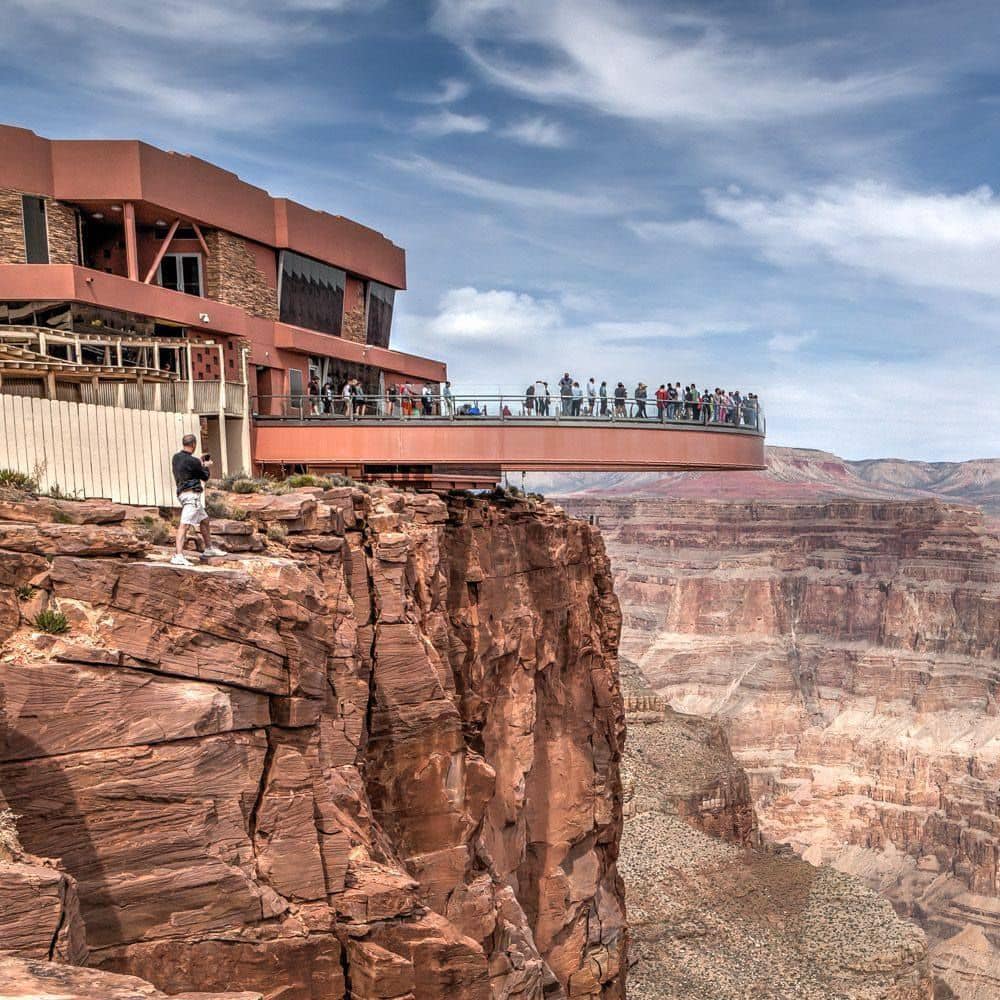 Day 3: Havasu Canyon:
On the third day, you can explore Havasu Canyon, one of the most famous and enchanting areas of the Grand Canyon. This canyon is known for the stunning beauty created by the turquoise Havasu Creek. To reach Havasu Canyon, you may need to embark on a hike towards Supai Village. Here, you can discover magnificent waterfalls, natural pools, and impressive red rock formations. Camping or making reservations for accommodations within the canyon is also possible.
Day 4: Desert View Area:
The fourth day is perfect for visiting the Desert View Area, which offers more stunning views after your Grand Canyon Skywalk experience. This area is located on the eastern side of the Grand Canyon and provides captivating vistas. From the Desert View Lookout Point, you can observe the expansive panorama of the canyon and marvel at the twists and turns of the Colorado River. Additionally, by visiting the Desert View Tower, you can explore Native American culture and purchase souvenirs.
Day 5: Hualapai Indian Reservation:
On your last day, you can conclude your Grand Canyon Skywalk journey at the Hualapai Indian Reservation. This reservation includes the area where the Skywalk is located and offers a closer look at Native American culture. Here, you can immerse yourself in Native American art, crafts, and traditional dance performances. You also have the opportunity to participate in different activities such as helicopter tours or rafting trips.
Grand Canyon Skywalk not only offers an incredible adventure but also serves as a home to unforgettable natural beauty and stunning vistas. While this roadmap provides a guide for your Skywalk experience, it also sheds light on other remarkable places to visit within and around Grand Canyon National Park. A Grand Canyon Skywalk trip offers a perfect travel experience for those seeking to explore the splendors of nature and create lasting memories.