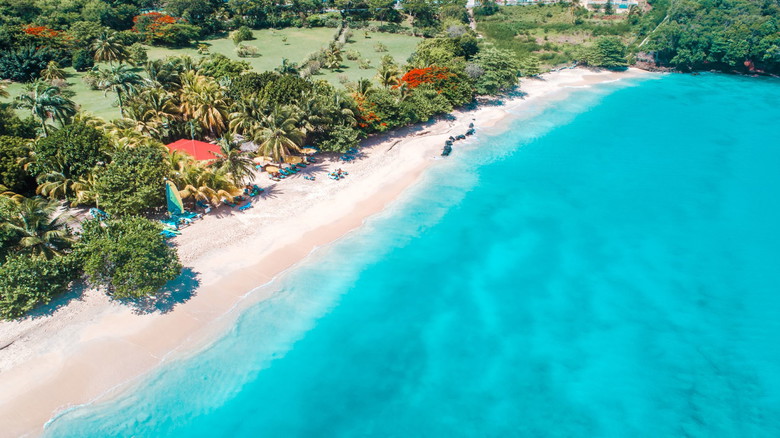 General Features of Anse Georgette ,Location of Anse Georgette , How to Get There, The Mesmerizing Beach of Anse Georgette , Activities at Anse Georgette , Accommodation Options, Best Time to Visit Anse Georgette
Welcome to the breathtaking beauty of Anse Georgette, a hidden gem nestled on the stunning island of Praslin in Seychelles. This blog will take you on a virtual journey to discover the general features and highlights of Anse Georgette, including its location, how to get there, the mesmerizing beach, activities to enjoy, accommodation options available, and the best time to visit this tropical paradise.
1. General Features of Anse Georgette
Anse Georgette is renowned for its pristine white sandy beaches, crystal-clear turquoise waters, and lush greenery that surrounds it. It offers an idyllic setting for relaxation and serenity amidst nature's wonders.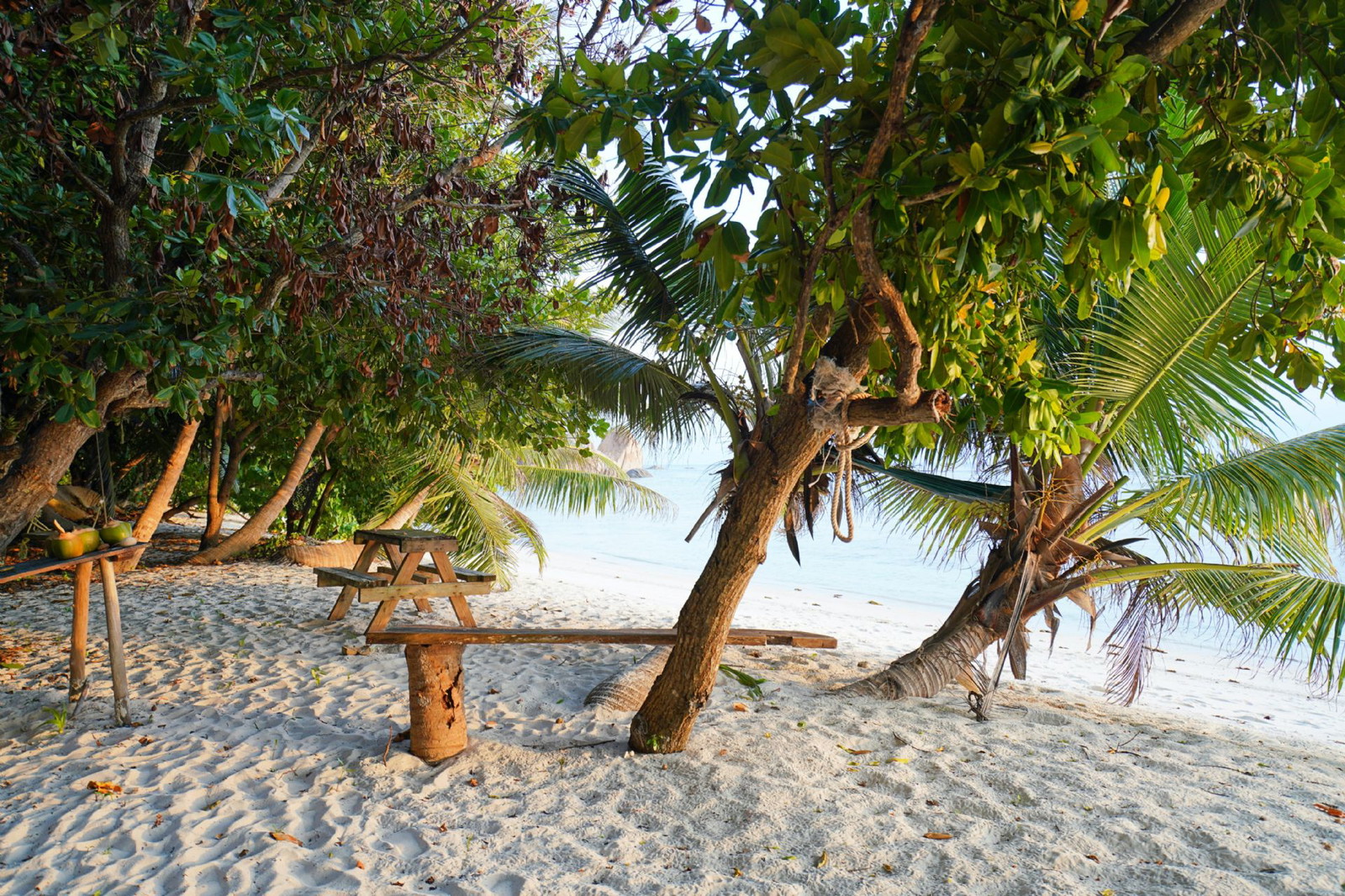 2. Location of Anse Georgette
Anse Georgette is located on Praslin Island in Seychelles, specifically on the northwest coast. Here is a Google Maps link to help you visualize its exact location:
Anse Georgette Location
To reach Anse Georgette, international travelers will first need to fly into Seychelles International Airport (SEZ) on Mahé Island. From there, you have several options:
Domestic Flight: Take a short domestic flight from Mahé Island to Praslin Island's airport, which is just a 15-minute journey.

Ferry: If you prefer a scenic sea journey, take a ferry from Mahé Island to Praslin Island's Baie Ste Anne Jetty. Ferries operate regularly and offer stunning views of the surrounding islands during the approximately one-hour trip.
Once you arrive at Praslin Island, you can hire a taxi or rent a car for convenient transportation around the island.
From the main road on Praslin Island, follow directions towards Constance Lémuria Resort until you reach their parking area. From there, an enjoyable walk through lush vegetation and along captivating coastal trails awaits as you make your way to Anse Georgette beach.
It's important to note that access to Anse Georgette is controlled by Constance Lémuria Resort due to its proximity and environmental conservation efforts. Therefore, prior reservations or day passes are required for visitors who wish to enjoy this pristine paradise.
The detailed instructions provided by resort staff will guide you through an enchanting path surrounded by tropical foliage until the breathtaking beauty of Anse Georgette opens up before your eyes—a secluded slice of heaven waiting for exploration and relaxation.
Please keep in mind that it's always good practice to verify travel information beforehand as certain conditions may change over time. Enjoy your journey to Anse Georgette!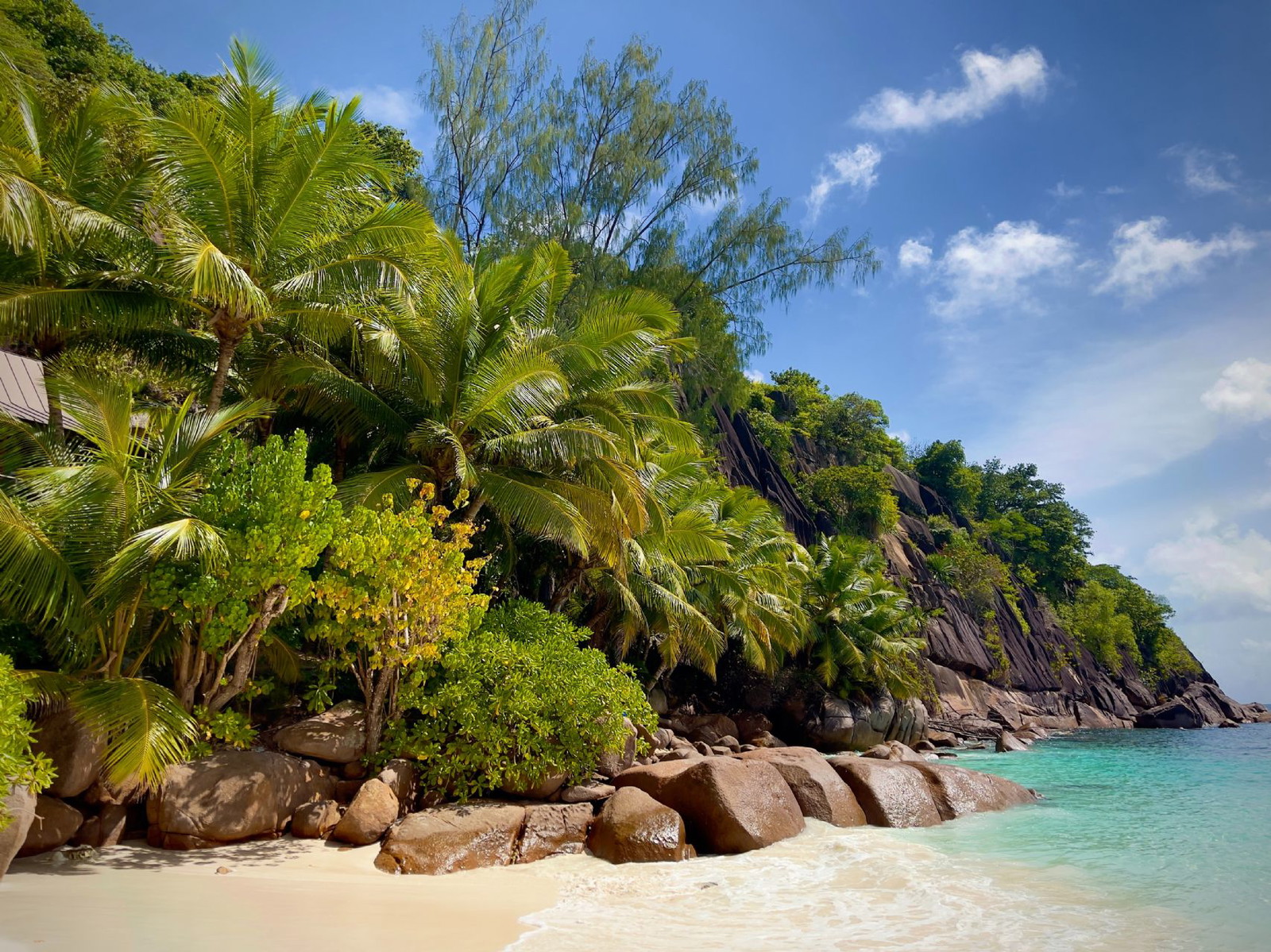 3. How to Get There
To reach Anse Georgette from international destinations, one must fly into Seychelles International Airport (SEZ) located on Mahé Island. From Mahé Island, you can take a short domestic flight or ferry ride to reach Praslin Island. Once on Praslin Island, various transportation options such as taxis or rental cars are available for reaching Anse Georgette.
4. The Mesmerizing Beach of Anse Georgette
The mesmerizing beach of Anse Georgette is truly a tropical paradise that will leave you in awe. Let's delve into more details about its captivating features:
Powdery Soft Sand: As you step onto the beach, your feet sink into the powdery soft sand, which is incredibly fine and inviting. This pristine coastline extends for approximately 300 meters, offering ample space to relax and soak up the sun.
Azure Waters: The turquoise waters of Anse Georgette are crystal-clear and shimmering with beauty. Its calmness creates a tranquil atmosphere, making it ideal for swimming or simply wading in the shallows.
Secluded Location: One of the most enchanting aspects of Anse Georgette is its secluded location. Surrounded by lush greenery and towering granite boulders, this beach remains untouched by mass tourism. It provides an intimate setting where you can unwind without crowds interrupting your tranquility.
Spectacular Scenery: Prepare to be amazed by breathtaking panoramic views at every turn. Whether you're admiring the sparkling ocean stretching endlessly before you or gazing inland at dense vegetation thriving along rolling hillsides, nature's beauty unfolds in all directions.
Pristine Natural Environment: Anse Georgette boasts an unspoiled natural environment teeming with biodiversity. Keep an eye out for colorful tropical fish swimming nearshore or explore underwater wonders through snorkeling or diving activities available nearby.
Peaceful Atmosphere: Due to limited public access regulated by Constance Lémuria Resort (located near the beach), peace and serenity prevail at Anse Georgette. You'll find yourself immersed in pure tranquility as soothing sounds of waves crashing against the shore provide a melody for relaxation.
It's important to note that since access to Anse Georgette is controlled, visitors need either prior reservations at Constance Lémuria Resort or day passes arranged in advance to enjoy this slice of paradise.
Anse Georgette's mesmerizing beach embodies the epitome of natural beauty, offering an escape into a world where time seems to stand still. Prepare to be captivated by its pristine sand, azure waters, and idyllic surroundings that create lasting memories of tropical bliss.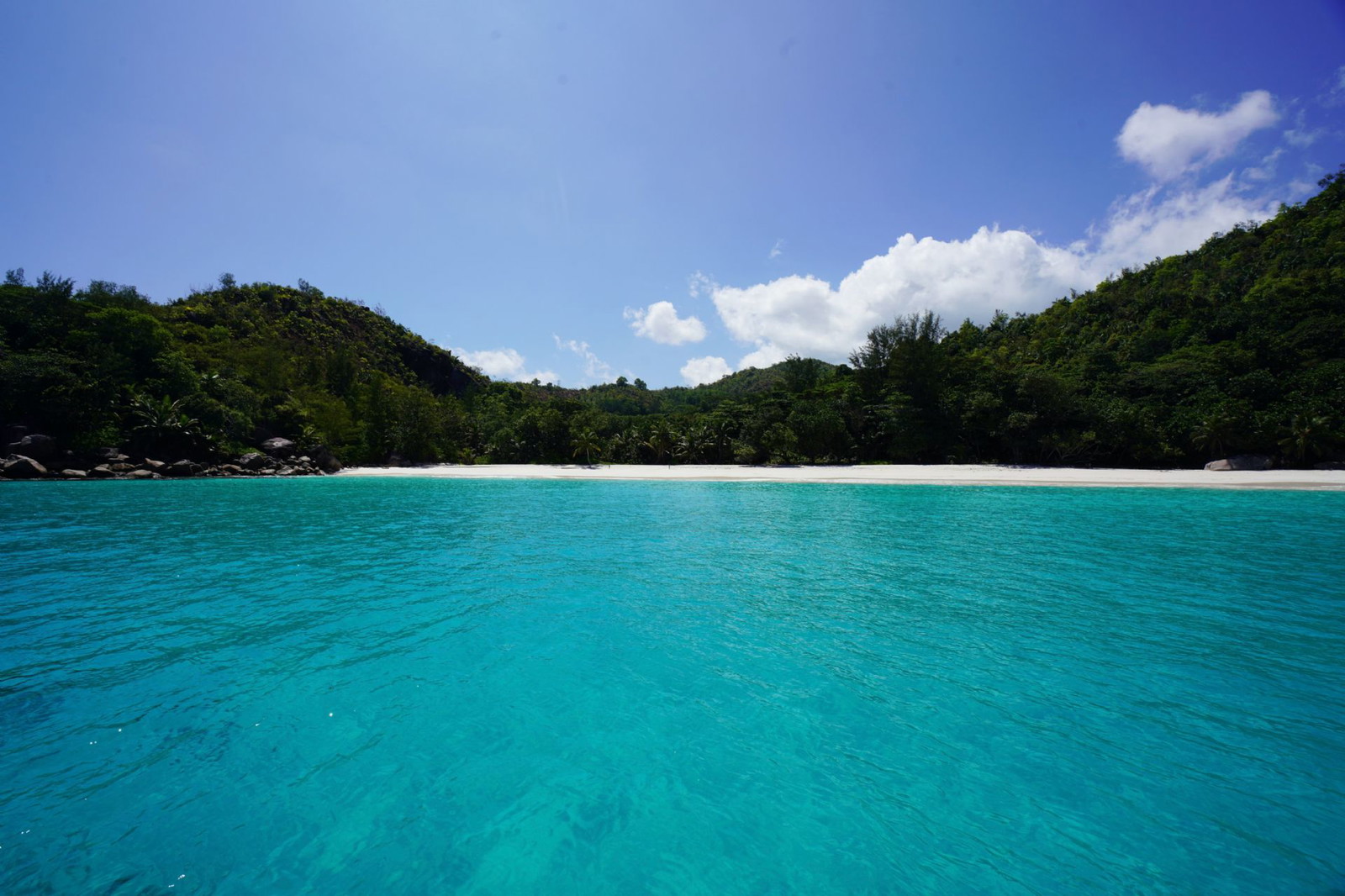 5. Activities at Anse Georgette
Anse Georgette offers a range of activities to indulge in. Snorkeling and diving enthusiasts can explore the vibrant marine life surrounding the beach. Hiking trails nearby provide opportunities for nature lovers to discover the rich flora and fauna of Seychelles. Additionally, water sports like kayaking and paddleboarding are available for those seeking more adventurous experiences.
6. Accommodation Options
When visiting Anse Georgette, although there are no accommodations directly on the beach itself, several luxurious resorts nearby offer stunning views and easy access to this tropical paradise. Here are some popular accommodation options in the vicinity:
Constance Lémuria Resort: This 5-star resort is located adjacent to Anse Georgette and offers elegant villas and suites with breathtaking ocean views. It boasts an 18-hole championship golf course, multiple restaurants serving a variety of cuisines, spa facilities, and direct access to Anse Georgette beach.

Raffles Seychelles: Situated just a short distance from Anse Georgette, Raffles Seychelles is renowned for its exclusive villas overlooking the Indian Ocean. The resort features private pools, spacious outdoor areas, world-class dining options, a rejuvenating spa center, and attentive service.

Dhevatara Beach Hotel: Nestled along Praslin's coastline near Cote D'Or Beach (which is close to Anse Georgette), Dhevatara Beach Hotel offers boutique-style accommodation with stylish rooms or private villas surrounded by lush gardens. Guests can enjoy stunning sea views while indulging in personalized services and amenities.

Le Duc de Praslin: Located within walking distance from Cote D'Or Beach and easily accessible from Anse Georgette via taxi or rental car transport options, Le Duc de Praslin provides cozy rooms set amidst tropical gardens. The hotel features two swimming pools, a restaurant offering Creole cuisine, and friendly hospitality.
These accommodation options provide varying levels of luxury and comfort while ensuring convenient access to both Anse Georgette beach as well as other attractions on Praslin Island.
It's recommended that you make reservations well in advance as these properties tend to be in high demand due to their proximity to such picturesque natural beauty.
7. Best Time to Visit Anse Georgette
The optimal time to visit Anse Georgette is during Seychelles' dry season from May to September when you can enjoy pleasant temperatures with minimal rainfall. However, keep in mind that this period also coincides with peak tourist season; therefore, making advance reservations is recommended.
Anse Georgette truly embodies paradise on earth with its untouched natural beauty, secluded location, and tranquil ambiance that promises an unforgettable escape from reality. Whether you seek relaxation or adventure amidst tropical splendor, Anse