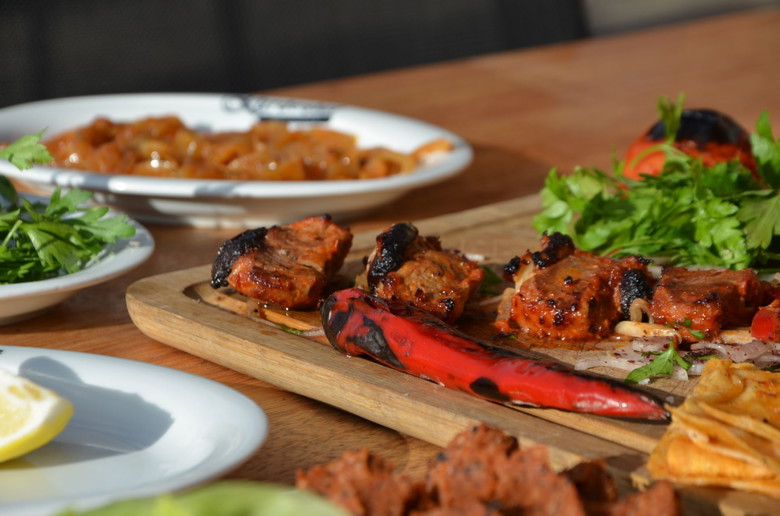 Rich flavors, exotic spices, and warm hospitality. Discover traditional tagines, fragrant teas, and more in Morocco's diverse culinary scene. Bon appétit!
Morocco is a country known for its rich culinary heritage, with a diverse range of flavors and influences from Arab, Berber, and French cuisines. The unique blend of spices, herbs, and ingredients make Moroccan cuisine a true delight for food lovers. In this blog post, we will explore the famous dishes of Morocco, as well as the renowned restaurants where you can indulge in the authentic flavors of this fascinating country.
Moroccan cuisine is famous for its aromatic spices, tender meats, and vibrant flavors. Here are some of the must-try dishes of Morocco:
Tagine: Tagine is a traditional Moroccan dish that gets its name from the earthenware pot in which it is cooked. It typically consists of slow-cooked meat (such as lamb or chicken), vegetables, and a blend of spices, such as cumin, coriander, and saffron. The result is a hearty and flavorful stew-like dish that is often served with couscous or bread.

Couscous: Couscous is a staple dish in Moroccan cuisine, made from semolina wheat and steamed to perfection. It is often served with vegetables, meat, and a flavorful broth. Couscous is a symbol of hospitality in Moroccan culture and is enjoyed in various forms, ranging from simple home-cooked meals to elaborate festive feasts.

Pastilla: Pastilla, also known as Bastilla, is a savory pastry that combines layers of thin dough with a filling of spiced meat (usually pigeon or chicken), almonds, and eggs. It is then dusted with powdered sugar and cinnamon, giving it a unique sweet and savory flavor profile. Pastilla is a delicacy often reserved for special occasions and celebrations.

Harira: Harira is a traditional Moroccan soup that is often served during Ramadan as the first meal to break the fast. It typically contains lentils, chickpeas, tomatoes, and meat (such as lamb or beef), seasoned with a blend of spices and herbs. Harira is not only delicious, but also nutritious, making it a popular choice during the holy month of Ramadan.

Kefta: Kefta, or Moroccan meatballs, are a popular dish made from ground meat (often lamb or beef) mixed with spices, herbs, and onions. The mixture is shaped into small balls and grilled or fried until cooked through. Kefta is often served with bread, couscous, or in tagine dishes, and is loved for its juicy and flavorful taste.
Famous Moroccan Restaurants
Morocco is home to many renowned restaurants where you can experience the authentic flavors of Moroccan cuisine. Here are some of the top restaurants in Morocco:
Le Comptoir Darna, Marrakech: Le Comptoir Darna is a famous restaurant in Marrakech that offers a delightful experience of Moroccan cuisine. With traditional Moroccan dishes and live music, you can immerse yourself in Moroccan culture and flavors. It is a preferred choice for trying Moroccan specialties such as lamb tagine and couscous.

La Maison Arabe, Marrakech: La Maison Arabe is a luxury restaurant in Marrakech that offers an elegant experience of Moroccan cuisine. Located in a historic riad, this restaurant presents traditional Moroccan dishes with a modern twist. It is a preferred choice for those seeking a unique dining experience.

Al Fassia, Fes: Al Fassia is a renowned restaurant in Fes, known for its authentic Moroccan flavors. It is a family-owned restaurant that has been serving delicious Moroccan cuisine for generations. Al Fassia is known for its warm hospitality and welcoming atmosphere, making it a popular choice among locals and tourists alike.
Dar Moha, Marrakech: Dar Moha is a well-known restaurant in Marrakech, located in a beautiful riad with a stunning garden setting. The restaurant offers a unique dining experience with a blend of traditional Moroccan and modern French cuisine. Dar Moha is famous for its innovative dishes and exquisite presentation, making it a favorite among food connoisseurs.

Restaurant Le Foundouk, Marrakech: Restaurant Le Foundouk is a hidden gem located in the heart of Marrakech's Medina. It offers a unique fusion of Moroccan and international cuisines, with a focus on using fresh local ingredients. The restaurant is known for its rooftop terrace with breathtaking views of the city, making it a perfect spot for a romantic dinner or a special occasion.
Exploring Moroccan Cities and Their Culinary Delights
Morocco is a country with diverse cities, each offering its own culinary specialties. Let's take a closer look at some of the top cities in Morocco and their unique culinary delights:
Marrakech: Marrakech is a vibrant city known for its bustling markets, or souks, where you can find an array of spices, herbs, and local ingredients used in Moroccan cuisine. The city is famous for its street food, with stalls serving delicious grilled meats, kebabs, and traditional Moroccan snacks. The food scene in Marrakech also offers a wide range of restaurants, from casual eateries to upscale dining establishments, where you can indulge in the flavors of Morocco.

Fes: Fes is another city in Morocco renowned for its culinary heritage. The city is famous for its traditional dishes such as bissara, a hearty soup made from fava beans, and pastilla, a savory pastry filled with spiced meat and almonds. Fes is also known for its local street food, with vendors selling delicious grilled meats, tajines, and sweets in the narrow alleys of the medina.

Casablanca: Casablanca, the largest city in Morocco, offers a diverse culinary scene with a blend of traditional Moroccan and international cuisines. The city is known for its seafood, with its coastal location providing an abundance of fresh fish and seafood options. Casablanca is also home to many modern and trendy restaurants, offering fusion cuisine and innovative dining experiences.

Chefchaouen: Chefchaouen is a picturesque blue-painted town nestled in the Rif Mountains, known for its serene beauty and relaxed atmosphere. The town also offers a unique culinary experience, with its local specialties such as lamb tagine with prunes, almond pastries, and refreshing mint tea. The local restaurants in Chefchaouen are known for their cozy ambiance and friendly service.

Essaouira: Essaouira is a coastal city in Morocco famous for its fresh seafood and vibrant food markets. The city is known for its grilled fish, sardines, and seafood tagines, which are served in local restaurants and street stalls. Essaouira also offers a variety of international cuisines, making it a diverse culinary destination for food enthusiasts.
General Evaluation and Conclusion:
Morocco is a culinary paradise with its unique blend of flavors, spices, and cooking techniques. From the aromatic tagines to the flavorful couscous, and the sweet and savory pastillas to the hearty harira, Moroccan cuisine offers a feast for the senses. The country is also home to many renowned restaurants that showcase the best of Moroccan flavors, from traditional to fusion. Whether you're exploring the bustling markets of Marrakech, the historic medina of Fes, or the coastal towns of Casablanca, Chefchaouen, and Essaouira, you'll find a wide range of culinary delights to tantalize your taste buds.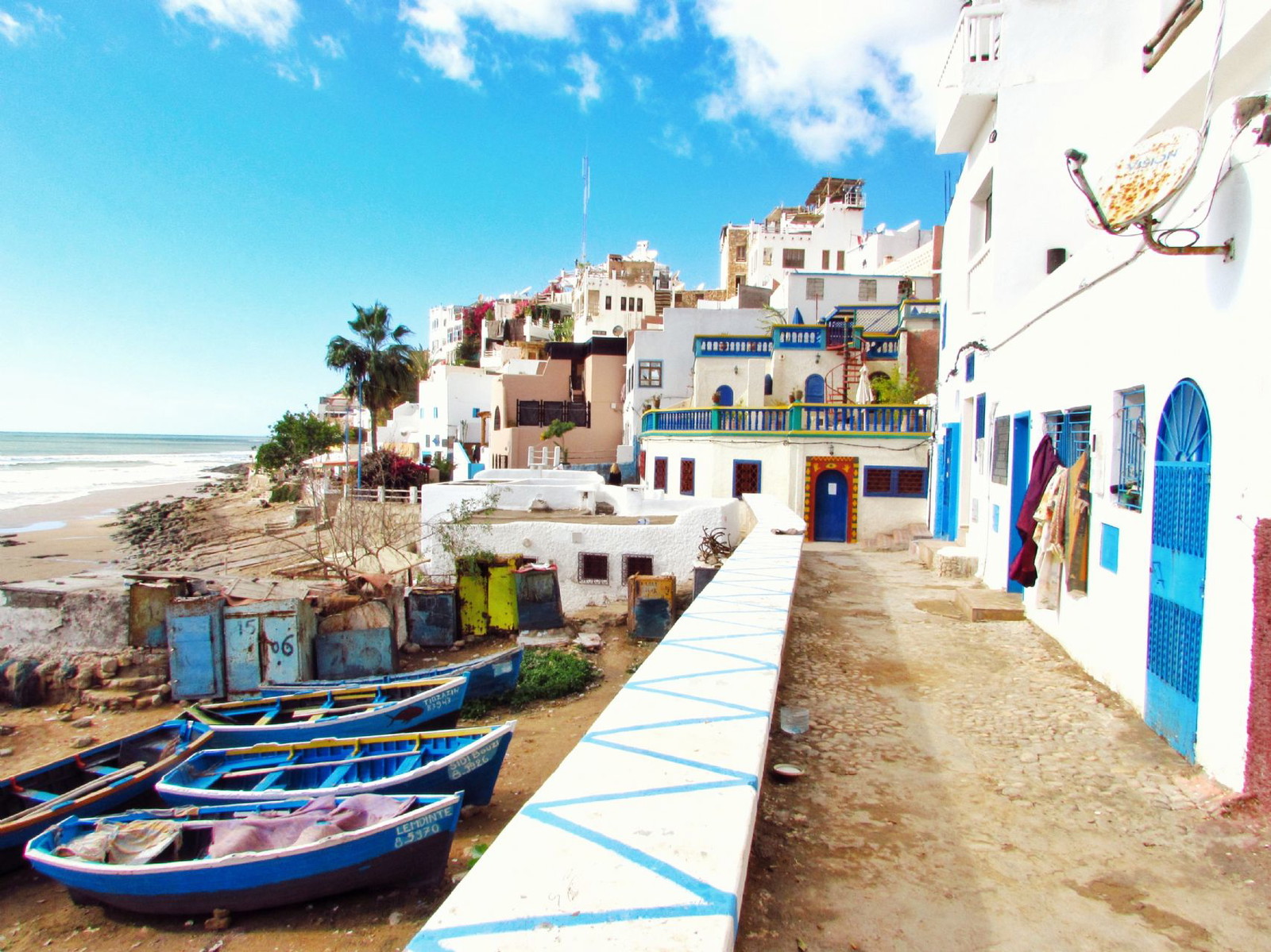 Moroccan restaurants are known for their warm hospitality, inviting ambiance, and dedication to using fresh, local ingredients. Many restaurants in Morocco also offer a variety of vegetarian and vegan options, making it a destination for food lovers of all dietary preferences. The use of fragrant spices, such as saffron, cumin, cinnamon, and ginger, adds depth and complexity to Moroccan dishes, creating a unique flavor profile that is both familiar and exotic.
The prices of restaurants in Morocco can vary depending on the location, type of cuisine, and level of luxury. In general, street food and local eateries tend to be more affordable, while upscale restaurants and fine dining establishments may have higher prices. However, even high-end restaurants in Morocco are often more affordable compared to other international destinations, making it a budget-friendly option for foodies looking to indulge in a culinary adventure.
In conclusion, Moroccan cuisine is a treasure trove of flavors, aromas, and cultural heritage. From traditional tagines to mouthwatering couscous, and from aromatic teas to delicious pastries, Morocco offers a culinary experience that is rich in history, diversity, and hospitality. The country's cities, including Marrakech, Fes, Casablanca, Chefchaouen, and Essaouira, are home to a wide array of restaurants that cater to all tastes and preferences. Whether you're a meat lover or a vegetarian, an adventurous eater or a picky diner, Morocco has something to offer for everyone. So, if you're planning a trip to Morocco, be sure to indulge in the local cuisine and explore the unique flavors and culinary delights that this beautiful country has to offer. Bon appétit!