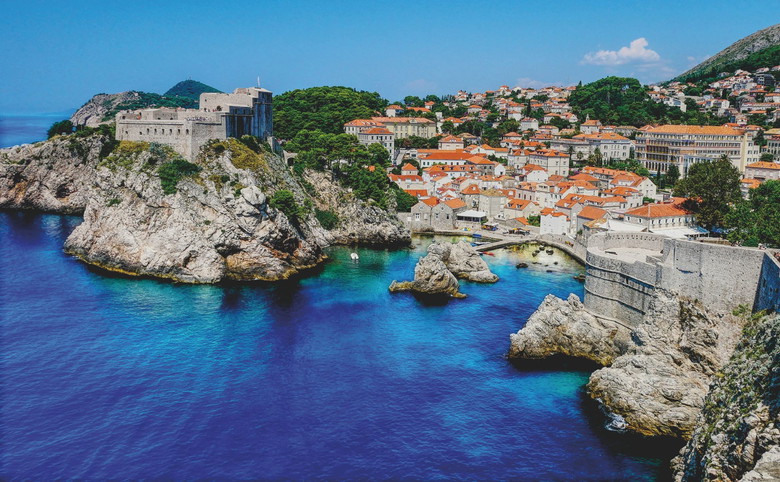 From beaches to history, explore the beauty of Croatia with our travel guide. Learn about accommodations, dining, and transportation options for your trip.
If you're looking for a beautiful, sun-soaked destination with stunning beaches, rich history, and delicious food, Croatia is the perfect choice. This Mediterranean country has been attracting tourists from around the world for years, and it's not hard to see why. Whether you're an adventure-seeker or just looking to relax on the beach, Croatia has something for everyone. In this article, we'll provide a comprehensive guide to travelling to Croatia from Canada, including tips for planning your trip, the best places to visit, and advice on staying safe.
Getting to Croatia Croatia is located in southeastern Europe and can be reached from Canada by plane. The most convenient way to get to Croatia from Canada is to fly from Toronto to Zagreb, the capital city. There are direct flights available from Toronto to Zagreb with Air Canada, which take approximately 9 hours. Alternatively, you can fly to other European cities such as Frankfurt, Munich, or Amsterdam and connect to a flight to Croatia. Some airlines that offer flights to Croatia from Canada include Air Canada, Lufthansa, KLM, and British Airways.
Tips for Croatia Travel Before you start planning your trip to Croatia, here are a few tips to keep in mind:
Currency: The official currency in Croatia is the Croatian kuna (HRK). It's best to exchange your money once you arrive in Croatia, as the exchange rate may be better than exchanging in Canada.

Language: The official language in Croatia is Croatian, but English is widely spoken in tourist areas.

Transportation: The best way to get around Croatia is by car or by bus. Renting a car is a good option if you want to explore the countryside, but be prepared for narrow roads and mountainous terrain.

Food: Croatian cuisine is diverse and delicious. Be sure to try local specialties such as cevapi, burek, and pasticada.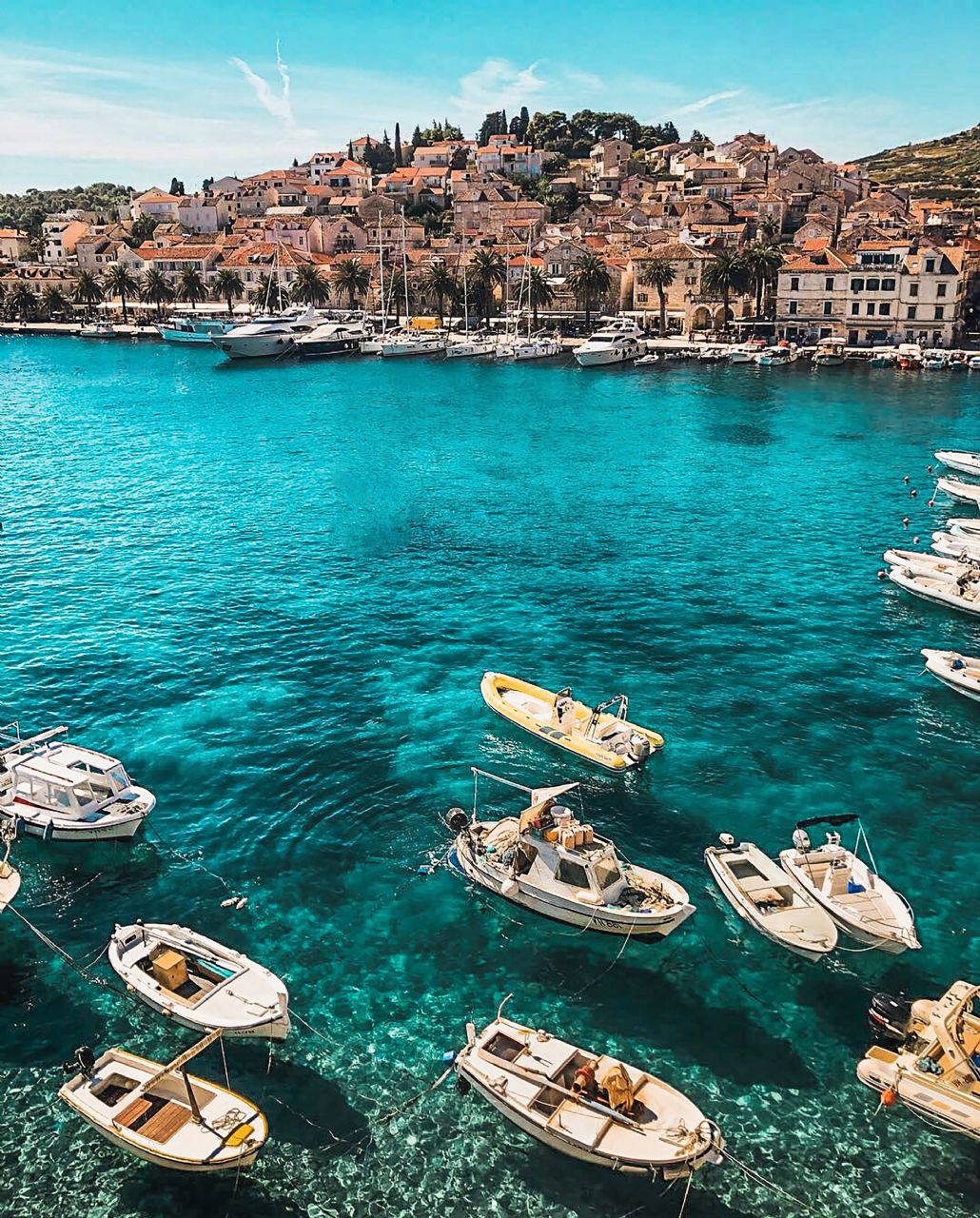 Is Travelling to Croatia Safe? Croatia is generally a safe country to visit. Petty crime, such as pickpocketing, can occur in tourist areas, so it's important to take precautions such as keeping your valuables close to you. It's also a good idea to avoid political demonstrations and protests.
Best Travel Croatia City When it comes to choosing which city to visit in Croatia, there are many options. Here are a few of the most popular:
Dubrovnik: This stunning coastal city is known for its medieval architecture and beautiful beaches. Dubrovnik is also home to the famous city walls, which offer breathtaking views of the Adriatic Sea.

Split: Split is located on the Dalmatian coast and is known for its historic old town and Roman ruins, including the Diocletian's Palace.

Zagreb: The capital city of Croatia, Zagreb is a vibrant city with a rich cultural heritage. Highlights include the historic Upper Town, the Zagreb Cathedral, and the Museum of Broken Relationships.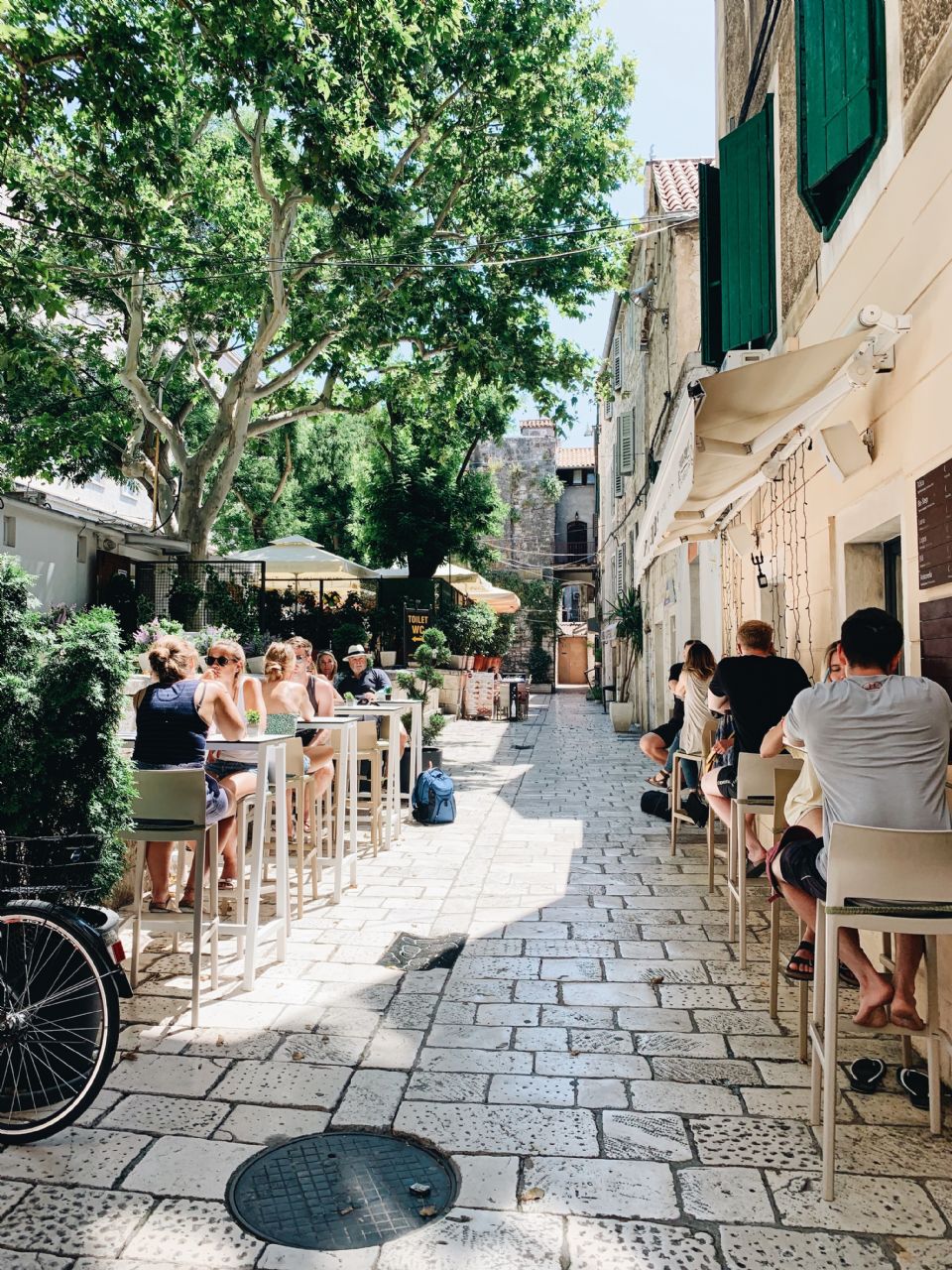 When to Visit Croatia The best time to visit Croatia is during the summer months, from June to September. During this time, the weather is warm and sunny, and many of the country's popular tourist destinations are in full swing. However, this is also the busiest time of year, so be prepared for crowds and higher prices. If you prefer a quieter experience, consider visiting in the spring or fall.
History and Culture Croatia has a rich history and culture, with influences from the Roman, Byzantine, Venetian, and Ottoman empires. There are many historical sites to explore, such as the Roman amphitheatre in Pula, the Diocletian's Palace in Split, and the Dubrovnik city walls. In addition, Croatia has a vibrant arts scene, with numerous museums and galleries showcasing the country's artistic heritage. One must-see destination for art lovers is the Museum of Contemporary Art in Zagreb, which houses over 12,000 works of art from Croatian and international artists.
Croatia is famous for its stunning beaches, which attract millions of visitors each year. Some of the most popular beaches include Zlatni Rat in Bol, which is known for its unique shape and crystal-clear water, and the secluded Stiniva Beach on the island of Vis. If you prefer a livelier beach scene, head to the beach bars and restaurants of Banje Beach in Dubrovnik or the vibrant Zrce Beach on the island of Pag.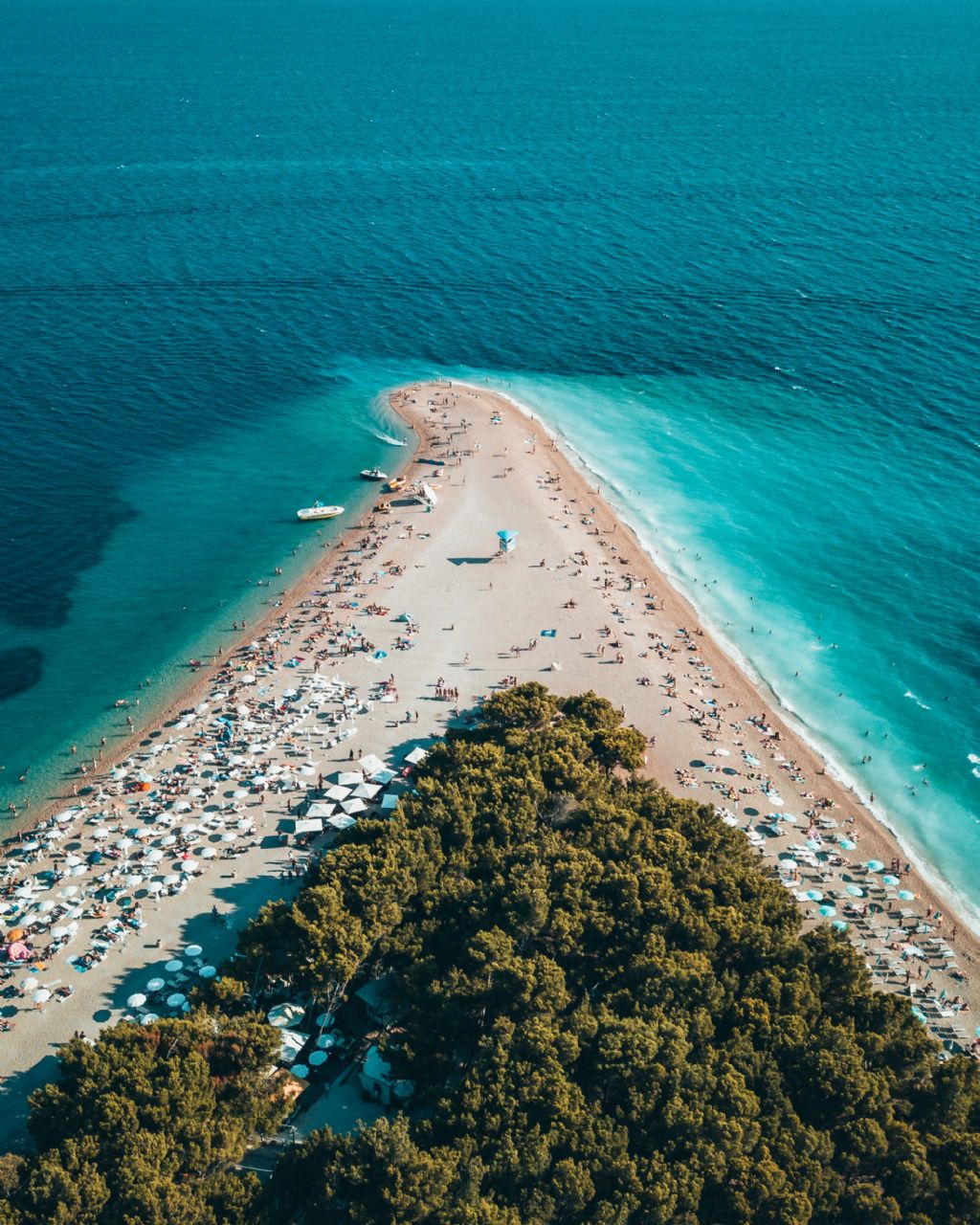 Croatia is also a great destination for nature lovers, with its rugged coastline, pristine forests, and crystal-clear rivers. One of the most popular national parks in Croatia is Plitvice Lakes National Park, which is home to a network of 16 interconnected lakes and numerous waterfalls. Another must-visit destination for nature lovers is Krka National Park, which is known for its stunning waterfalls and cascading pools.
For those who prefer to get back to nature, there are many campsites in Croatia that offer a peaceful retreat surrounded by stunning natural scenery. Some of the best campsites in Croatia include Camping Park Soline in Biograd na Moru, which is located just steps from the beach, and Camping Stobreč Split, which is situated in a pine forest near the city of Split.
In addition to its beaches and national parks, Croatia is home to many other natural wonders. One of the most popular is the Plitvice Lakes, which are a series of interconnected lakes and waterfalls that have been designated a UNESCO World Heritage Site. Other natural wonders include the Paklenica National Park, which is known for its dramatic canyons and steep cliffs, and the Kornati Islands, which are a stunning archipelago located off the coast of Dalmatia.
Croatia Accommodation Croatia offers a wide range of accommodation options to suit all budgets and tastes. From luxury hotels and resorts to budget-friendly hostels and guesthouses, there's something for everyone. Some of the most popular hotels in Croatia include the Hotel Excelsior in Dubrovnik, the Hotel Lone in Rovinj, and the Hotel Park in Split.
Croatia Accommodation Options
If you're looking for something a bit different, there are also many unique accommodation options in Croatia. One of the most popular is staying in a traditional stone house, known as a konoba. These charming houses are typically located in small villages and offer a rustic, authentic experience. Another option is to stay in a glamping site, such as the Garden Village in Plitvice Lakes, which offers luxury tents and treehouses surrounded by stunning natural scenery.
See More Croatia Croatia Accommodation Options
Dining and Cuisine Croatian cuisine
is diverse and delicious, with influences from Italy, Hungary, and the Balkans. Some must-try dishes include cevapi, which are grilled meat sausages served with onions and flatbread, and burek, which is a savory pastry filled with meat, cheese, or vegetables. Seafood lovers will also find plenty to enjoy, with fresh fish and shellfish available in many coastal towns and cities.
Museums and Art Galleries Croatia
has a rich cultural heritage, and there are many museums and art galleries throughout the country that showcase its artistic and historical legacy. Some of the most popular museums include the Museum of Broken Relationships in Zagreb, which displays personal items and mementos from failed relationships, and the Archaeological Museum in Split, which houses artifacts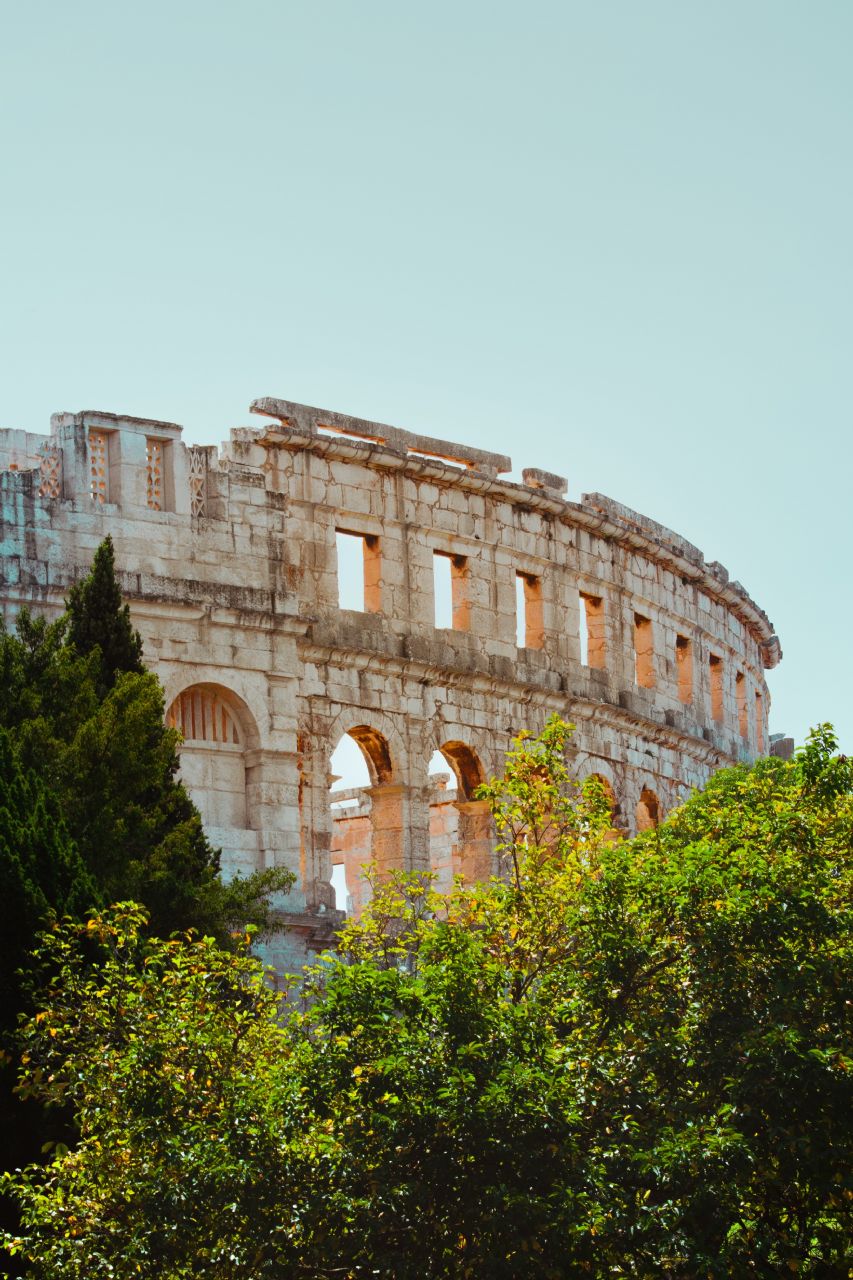 When it comes to dining in Croatia, there is a wide variety of delicious food to try. Croatian cuisine is influenced by the country's location and history, with Mediterranean and Balkan influences. Some traditional Croatian dishes to try include pasticada, a beef stew with prunes and gnocchi, and octopus salad, a refreshing salad made with tender octopus, onions, and parsley. Another popular dish is black risotto, a rice dish with squid ink that gives it its unique black color. Croatian cuisine also features a lot of fresh seafood, so be sure to try some grilled fish or shellfish while you're there.
In terms of accommodations, there are many options in Croatia to fit any budget. Hotels and resorts are available throughout the country, from luxury accommodations to more budget-friendly options. For those who want a more authentic experience, there are many guesthouses and private rentals available, such as apartments and villas. Additionally, camping is a popular option in Croatia, with many campsites located along the coast and in national parks.
When it comes to getting around Croatia, there are several transportation options available. Renting a car is a popular choice, as it allows for more flexibility in terms of itinerary and exploring the country at your own pace. However, be aware that roads in some areas can be narrow and winding, so be prepared for some challenging driving conditions. Public transportation, including buses and trains, is also available and is a good option for those who prefer not to drive. In addition, there are several ferry services available, which can be a fun and scenic way to travel between the islands.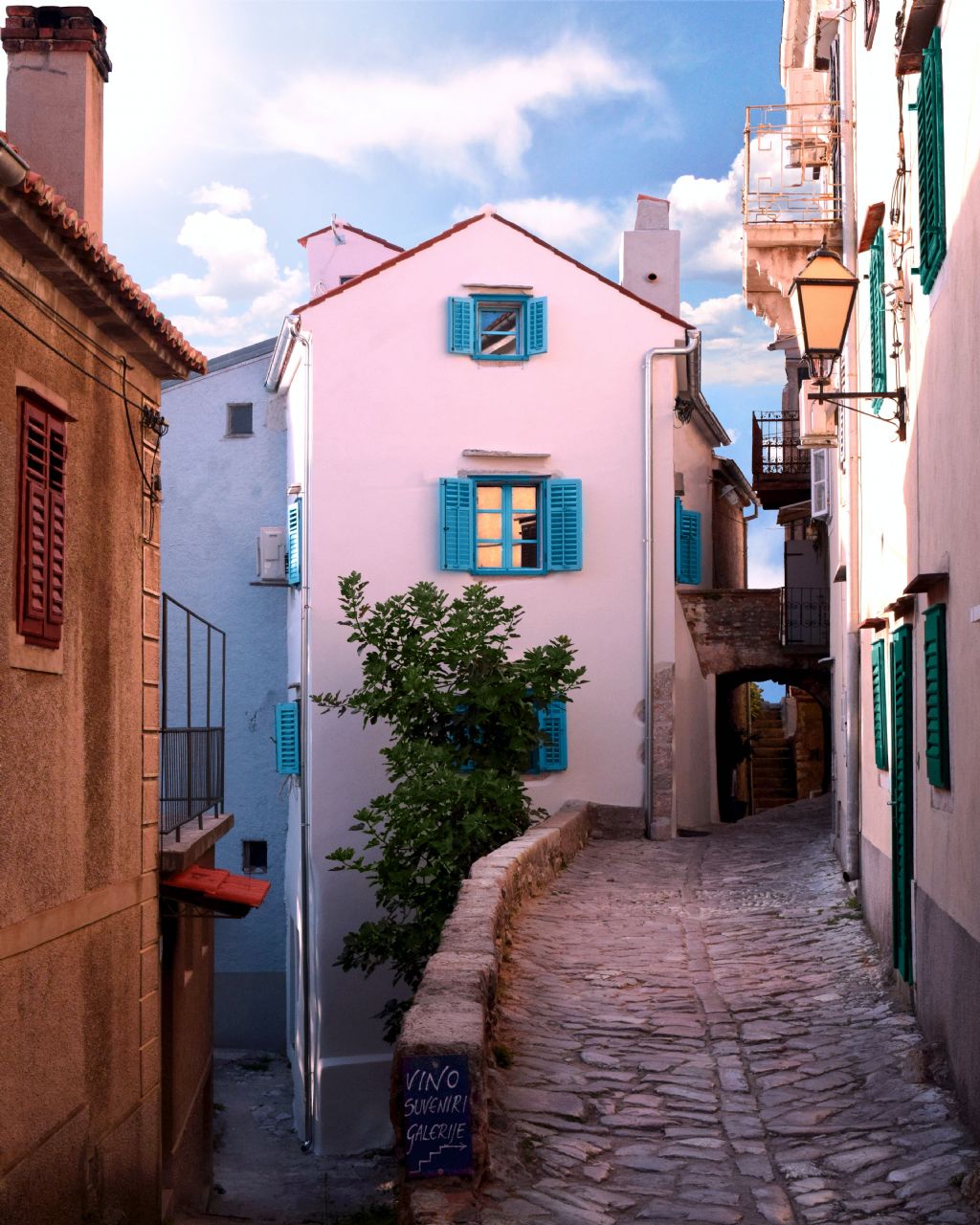 Overall, Croatia is a beautiful and unique destination that has something to offer for every type of traveler. From stunning beaches to rich history and culture, Croatia is sure to leave a lasting impression. So if you're planning a trip from Canada to Europe, consider adding Croatia to your itinerary for an unforgettable adventure. And remember, whether you're exploring the bustling cities or relaxing on the beach, be sure to take in the beauty and charm of this remarkable country.