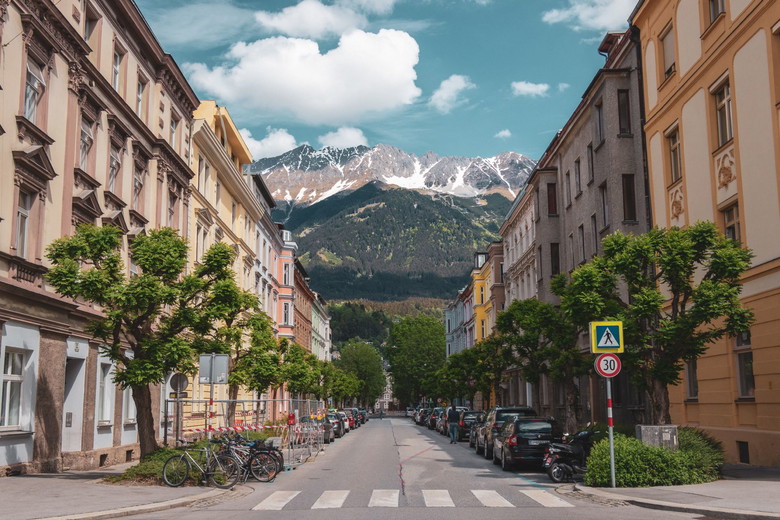 Explore the captivating charm of Innsbruck, Austria, with its historic Old Town, majestic palaces, and stunning Alpine vistas.
An Overview of Innsbruck, Austria
Nestled in the heart of the Austrian Alps, Innsbruck is a captivating city that seamlessly blends rich history, breathtaking landscapes, and a vibrant cultural scene. As the capital of the Tyrol region, Innsbruck has been a hub of trade and cultural exchange for centuries. Today, it attracts visitors from around the world with its charming old town, architectural wonders, and unparalleled access to outdoor adventures.
A Brief Historical and Cultural Background of Innsbruck, Austria
With a history dating back to ancient times, Innsbruck has witnessed the rise and fall of empires, leaving behind a rich tapestry of cultural heritage. The city was a significant center during the reign of the Habsburg monarchy, and you can still see their influence in the regal architecture that dots the cityscape. Innsbruck has also been a host to two Winter Olympic Games, further solidifying its reputation as a winter sports destination.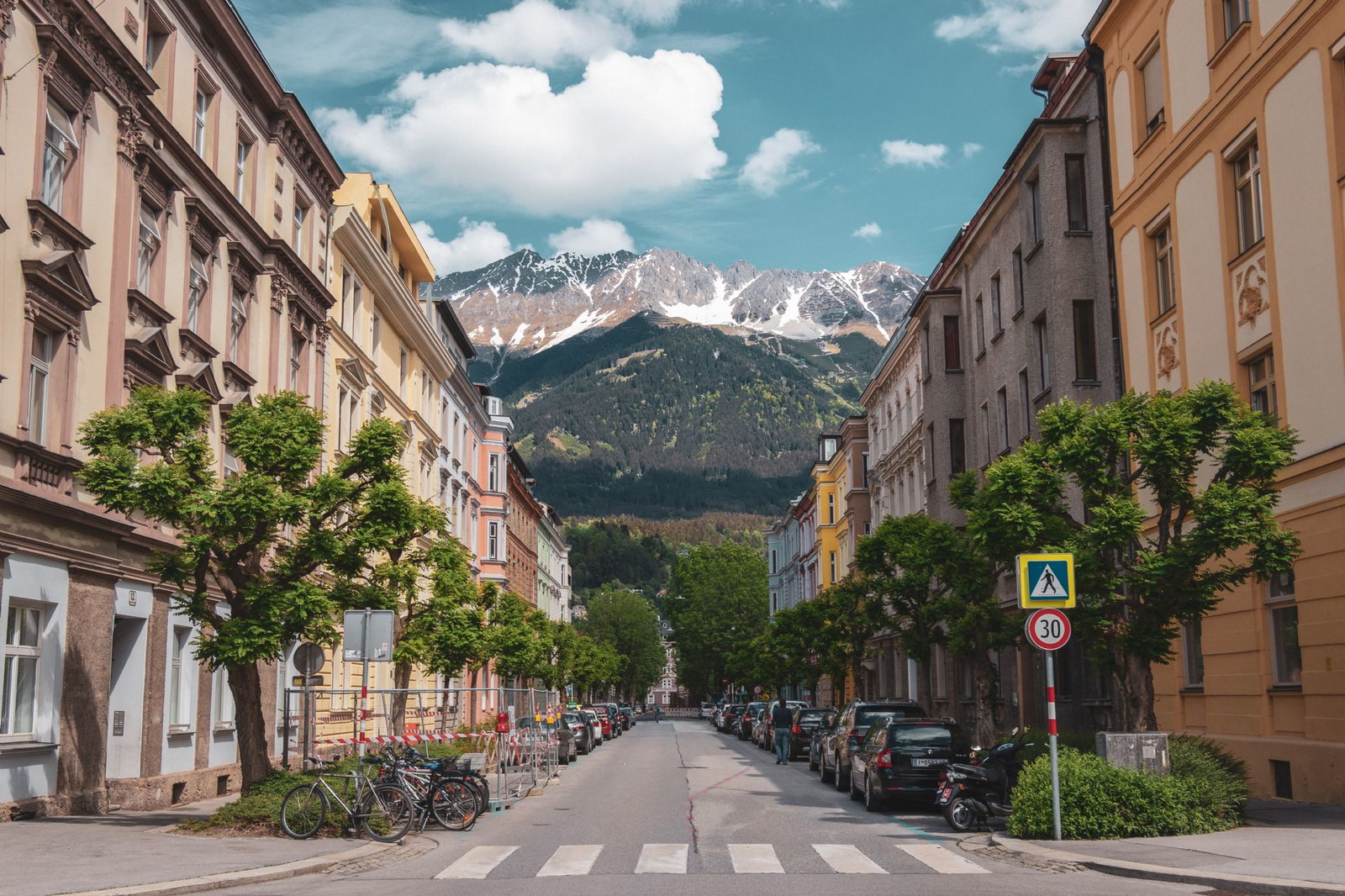 Visa Requirements and Tips for Visiting Innsbruck, Austria
For many travelers, obtaining a visa is necessary before visiting Innsbruck. It is important to check the visa requirements and apply well in advance. Typically, you will need a valid passport, proof of accommodation, travel insurance, and sufficient funds to cover your stay. It's advisable to consult the Austrian embassy or consulate in your country for the most up-to-date information and guidance on the visa application process.
Getting to Innsbruck, Austria: Airlines and Average Ticket Prices
Innsbruck is well-connected to major European cities, Canada, the United States, and several destinations in Asia. There are several airlines that operate flights to Innsbruck, including Austrian Airlines, Lufthansa, British Airways, and Turkish Airlines. Ticket prices vary depending on the season, with average round-trip fares ranging from $600 to $1500. It's recommended to book your flights in advance to secure the best deals.
Transportation Options within Innsbruck
Once you arrive in Innsbruck, you'll find that the city has an efficient and well-connected transportation system. The Innsbruck Card offers unlimited access to public transportation, including buses and trams, as well as free admission to many attractions. Exploring the city on foot is also a popular option, as most of the main sights are located within a walkable distance of each other.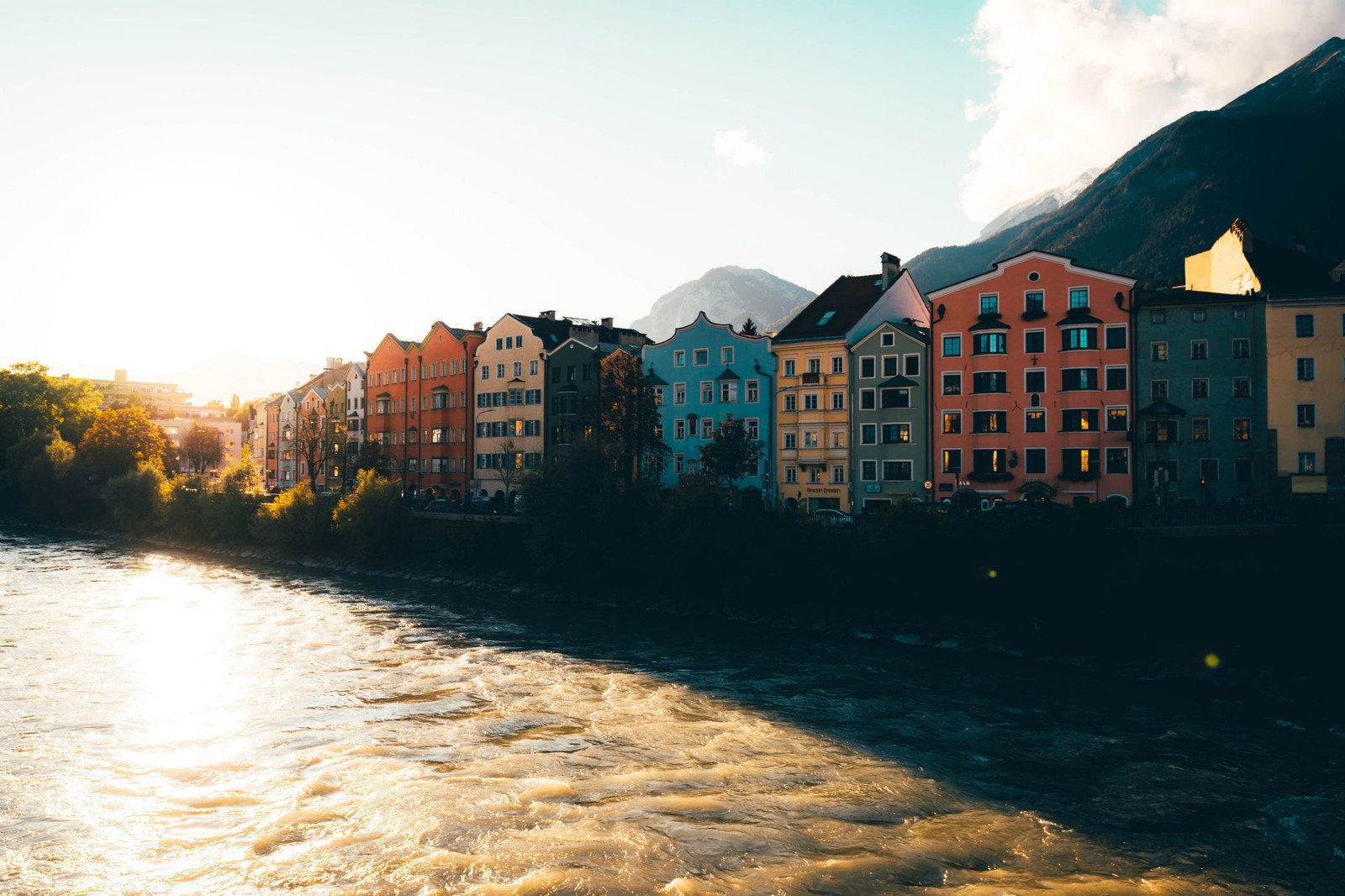 Must-See Attractions in Innsbruck, Austria
Innsbruck is a city rich in history and architectural wonders, offering a plethora of attractions that will leave you awe-inspired. Here are some of the must-see sights in Innsbruck:
Old Town (Altstadt): Take a stroll through the charming streets of Innsbruck's Old Town, a UNESCO World Heritage site. Admire the well-preserved medieval and Gothic buildings, colorful facades, and intricate architecture. The Golden Roof (Goldenes Dachl), an iconic symbol of the city, is located here.

Imperial Palace (Hofburg): Explore the Imperial Palace, which was once the residence of the Habsburg rulers. Admire the opulent Imperial Apartments, the beautifully decorated Imperial Chapel, and the stunning Renaissance courtyard. The palace offers a glimpse into the grandeur and history of the Habsburg dynasty.

Court Church (Hofkirche): Visit the Court Church, a masterpiece of Gothic architecture. The church houses the elaborate tomb of Emperor Maximilian I, adorned with 28 larger-than-life bronze statues. It is considered one of the most significant cenotaphs in Europe.

Bergisel Ski Jump: Marvel at the architectural masterpiece of the Bergisel Ski Jump, designed by Zaha Hadid. Take the funicular to the top and enjoy panoramic views of Innsbruck and the surrounding Alps. You can also visit the Bergisel Ski Jump Museum to learn about the history of ski jumping and its importance in Innsbruck.

Ambras Castle: Discover the enchanting Ambras Castle, located on a hill overlooking Innsbruck. This Renaissance castle houses an impressive collection of art and artifacts, including the renowned Chamber of Art and Curiosities. Explore the beautifully landscaped gardens and enjoy the stunning views of the city.

Nordkette Cable Car: Take a cable car ride from the city center to the Nordkette mountain range, offering breathtaking views of Innsbruck and the surrounding Alpine scenery. Once at the top, you can enjoy hiking trails, visit the panoramic restaurant, or simply soak in the stunning vistas.

Swarovski Crystal Worlds: Just a short drive from Innsbruck, visit the Swarovski Crystal Worlds in Wattens. This unique attraction features a fascinating mix of art, design, and sparkling crystals. Explore the enchanting Crystal Dome, outdoor installations, and the intriguing Chambers of Wonder.
These are just a few of the many incredible attractions that Innsbruck has to offer. The city's rich history, architectural treasures, and natural beauty make it a destination that should not be missed. Immerse yourself in the charm and grandeur of Innsbruck as you explore these captivating landmarks.
Exhilarating Activities to Try in Innsbruck, Austria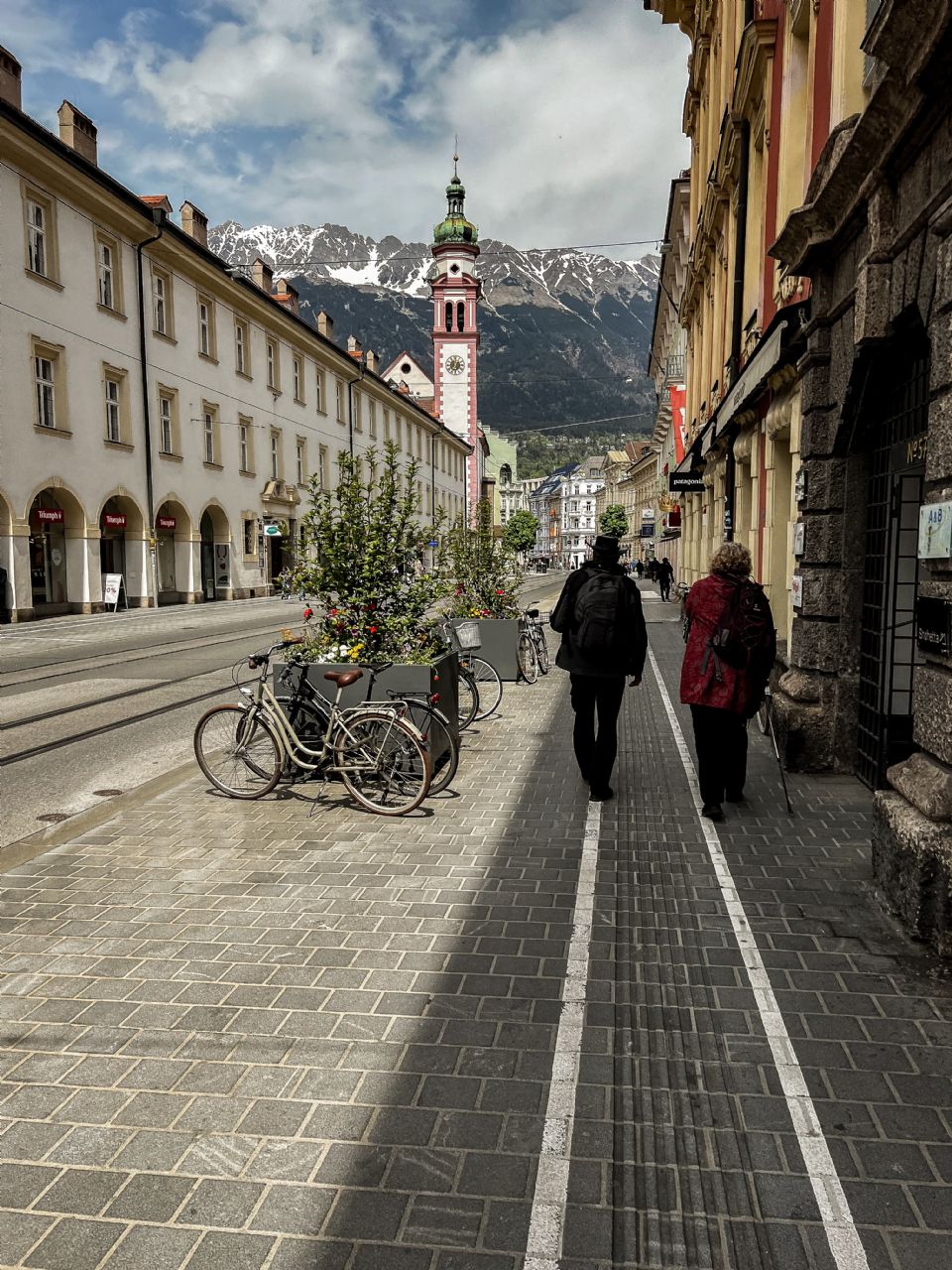 Innsbruck is a playground for adventure enthusiasts. With its stunning Alpine backdrop, the city offers a range of exhilarating activities that will get your heart pumping. Here are some of the must-try experiences in Innsbruck:
Skiing and Snowboarding: Innsbruck is a haven for winter sports enthusiasts, with several ski resorts in the vicinity. The most popular ones are Nordkette, Patscherkofel, and Axamer Lizum. These resorts offer well-groomed slopes, modern facilities, and breathtaking views.

Paragliding: Soar above the majestic Alps and enjoy panoramic views of the city with a paragliding adventure. The tandem flights usually last between 15-30 minutes and are operated by experienced pilots. It's an exhilarating experience that will leave you in awe of the natural beauty of Innsbruck.

Biking: Innsbruck boasts an extensive network of bike trails, from leisurely rides to challenging mountain biking routes. Rent a bike and explore the scenic countryside, or take on the Nordkette Downhill, a thrilling downhill ride from the top of the Nordkette mountain.

Hiking: Lace up your boots and hit the trails to explore the picturesque landscapes around Innsbruck. The city is surrounded by mountains and has several hiking routes suitable for all levels of fitness. The Karwendel Nature Park and the Stubai Alps are popular destinations for hikers.

Rafting: Get your adrenaline pumping with a white-water rafting adventure on the Inn River. The river offers several rapids and obstacles, making for an exciting and challenging ride. The tours are usually led by experienced guides who ensure your safety throughout the journey.
Innsbruck is a haven for adventure seekers, offering a range of exhilarating activities that cater to all levels of fitness and experience. So, gear up, and get ready to experience the thrill of a lifetime in one of Austria's most beautiful cities.
Convenient Accommodation Options in Innsbruck, Austria: Budget and Luxury Hotels
Innsbruck offers a variety of accommodation options to suit every traveler's needs. From budget-friendly hostels to luxurious hotels, you can find something that fits your preferences and budget. Here are a few recommendations:
Budget Hotels: Hotel Garni Römerhof, Hotel Tautermann, and Hotel Altpradl offer comfortable rooms and convenient locations at affordable prices. These hotels provide basic amenities and are ideal for budget-conscious travelers.

Mid-Range Hotels: Hotel Innsbruck, Hotel Maximilian Stadthaus Penz, and Hotel Central are popular mid-range options that provide modern comforts and excellent service. They are centrally located, allowing easy access to major attractions.

Luxury Hotels: For a luxurious stay, consider Grand Hotel Europa, The Penz Hotel, or Hotel Schwarzer Adler. These upscale hotels provide elegant rooms, exceptional amenities, and impeccable service. They are located in prime areas and offer stunning views of the surrounding mountains.
Museums and Art Galleries in Innsbruck, Austria Innsbruck is home to a vibrant arts and culture scene, with several museums and art galleries worth exploring. The following establishments showcase a range of artistic and historical exhibits:
Tyrolean State Museum: Located in the iconic Ferdinandeum building, the museum offers insights into Tyrolean history, art, and culture. It houses an impressive collection of artifacts, including archaeological finds, artworks, and traditional costumes.

Museum of Tyrolean Folk Art: This museum showcases Tyrolean folk art and craftsmanship, featuring exhibits on traditional music, woodcarving, and regional costumes. It provides a fascinating glimpse into the local culture and traditions.

Galerie im Taxispalais: Known for its contemporary art exhibitions, this gallery hosts a diverse range of artworks by national and international artists. It regularly presents thought-provoking and innovative exhibitions across various artistic disciplines.
Tips for Exploring Innsbruck, Austria
When visiting Innsbruck, it's important to keep a few things in mind to ensure a smooth and enjoyable experience:
Weather: Innsbruck experiences a continental climate, with cold winters and mild summers. Pack accordingly, especially if you plan to engage in outdoor activities. Layers, waterproof clothing, and sturdy shoes are essential.

Language: The official language is German, but English is widely spoken in tourist areas. It's helpful to learn a few basic German phrases to navigate the city and interact with locals.

Currency: The official currency in Austria is the Euro (€). Credit cards are widely accepted, but it's advisable to carry some cash for smaller establishments or when traveling to remote areas.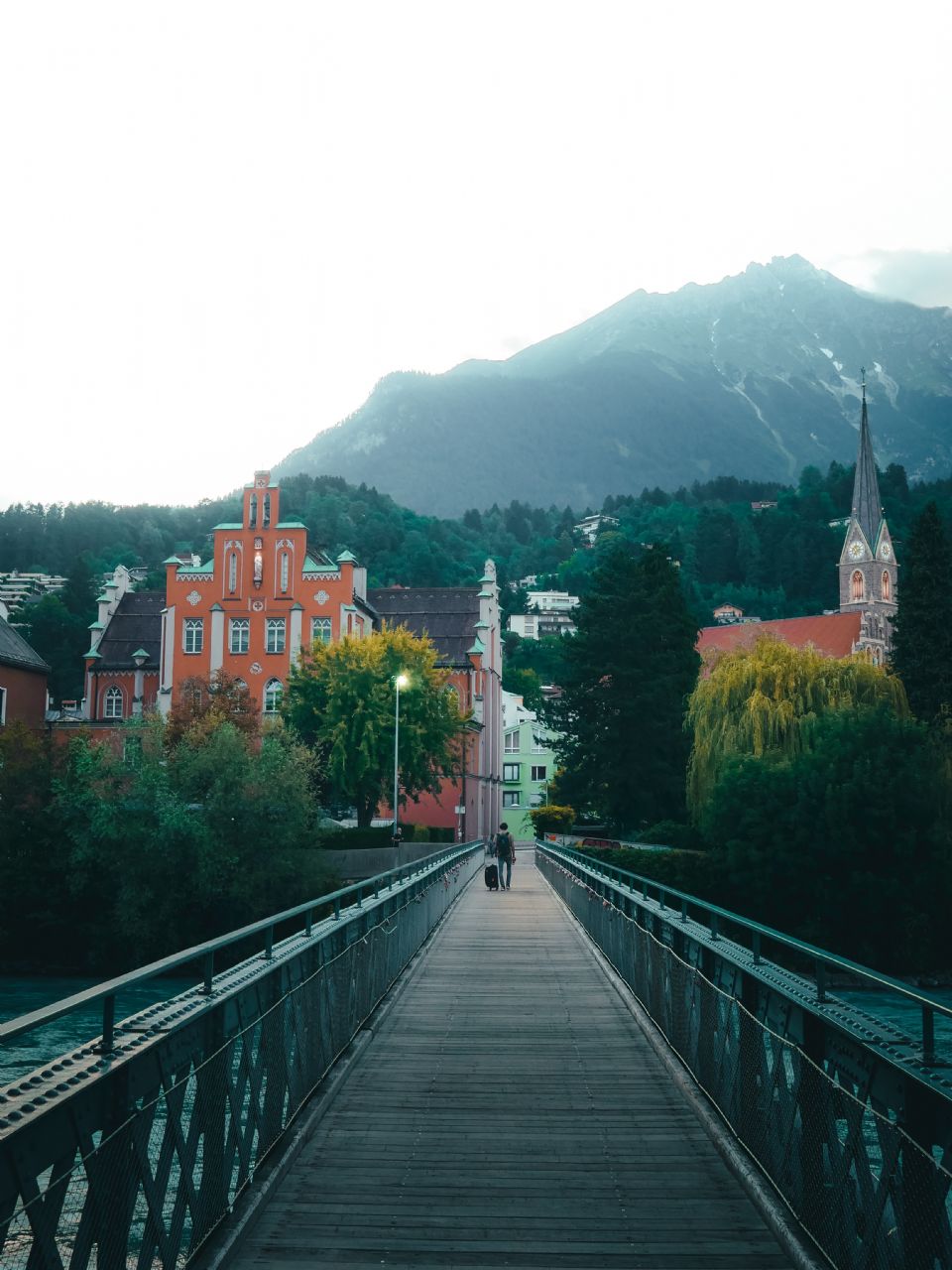 Discover the Magic of Innsbruck, Austria Innsbruck captivates visitors with its captivating blend of history, culture, and natural beauty. From exploring the charming old town to immersing oneself in exhilarating outdoor adventures, this Austrian gem offers something for everyone. Whether you're a history buff, an adventure seeker, or a culture enthusiast, Innsbruck promises an unforgettable experience that will leave you yearning for more. So pack your bags, prepare for an incredible journey, and let the enchantment of Innsbruck unfold before your eyes.