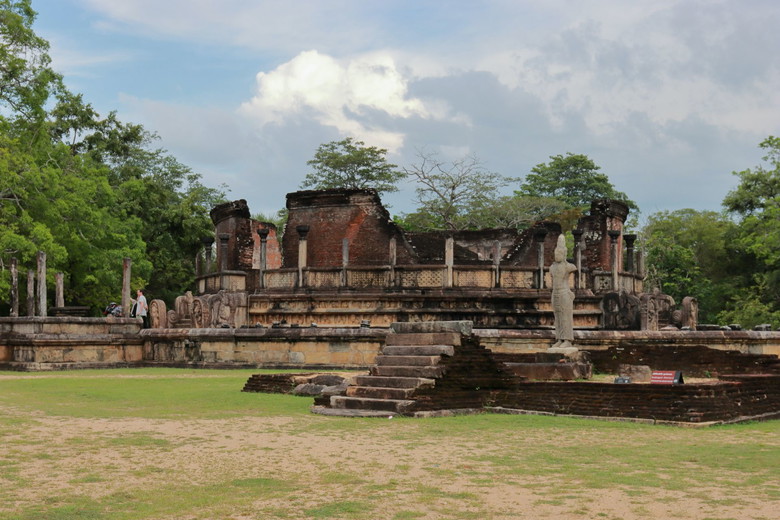 where is the Polonnaruwa Gal Vihara, How to get to Polonnaruwa Gal Vihara , Where to visit Polonnaruwa Gal Vihara , Is Polonnaruwa Gal Vihara free or paid , where to visit , Accommodation Options all in this article
Nestled amidst the serene landscapes of Sri Lanka, Polonnaruwa Gal Vihara stands as a testament to the rich cultural and historical heritage of the region. With its awe-inspiring sculptures and tranquil surroundings, this ancient site beckons travelers to embark on a journey through time and marvel at the wonders of human artistry and devotion.
Location and How to Get There:
Polonnaruwa Gal Vihara is situated within the historic city of Polonnaruwa, Sri Lanka. To locate it precisely, you can use this Google Maps link that will guide you to its exact location. If you're arriving by air, your point of entry is Bandaranaike International Airport in Colombo. From there, you can choose between domestic flights to Polonnaruwa or picturesque ground transportation options like buses and trains, allowing you to savor the stunning landscapes of the island.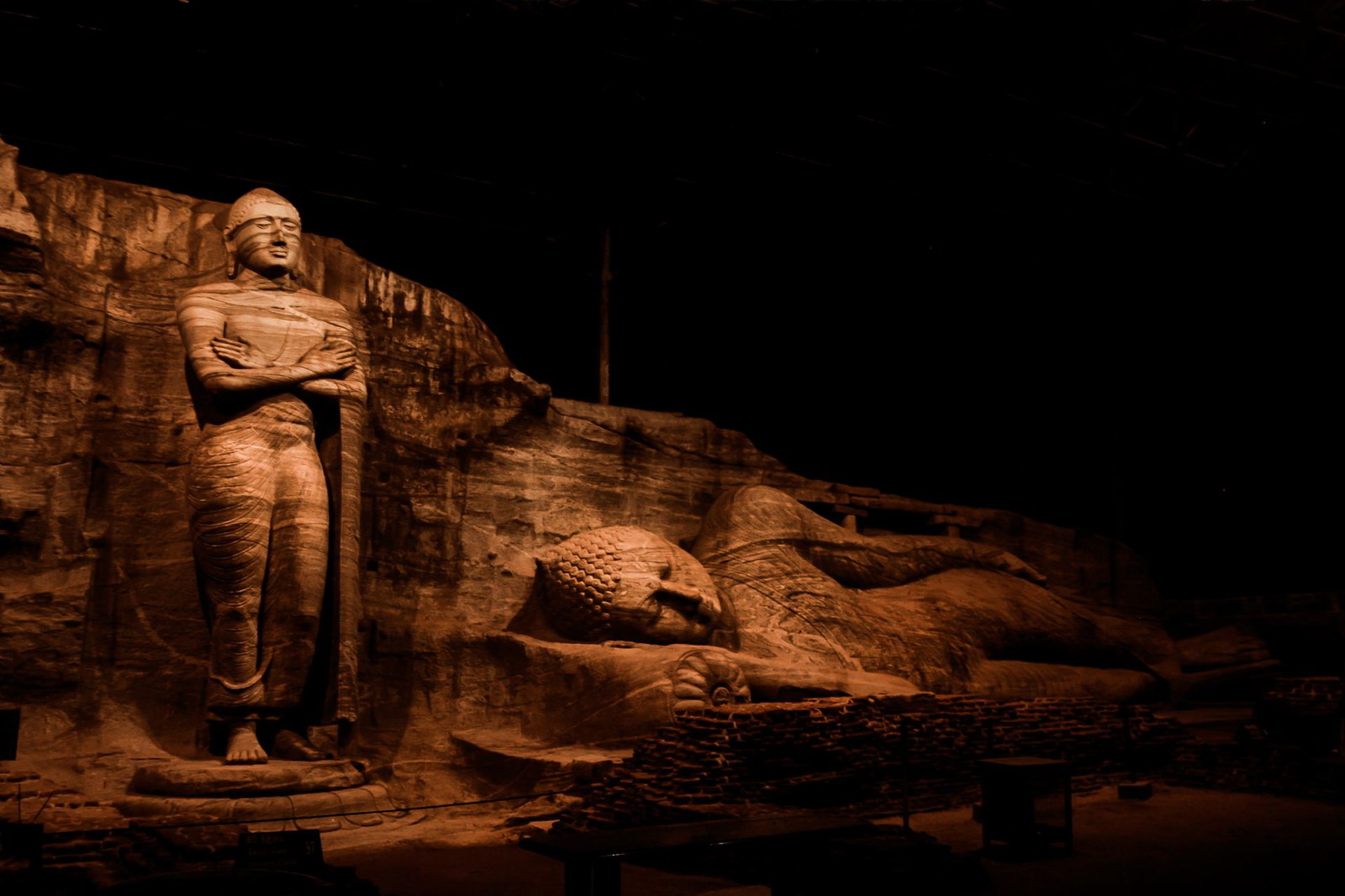 Historical Significance:
Polonnaruwa Gal Vihara carries profound historical significance, offering a window into Sri Lanka's rich cultural and religious heritage. Dating back to the 12th century under King Parakramabahu I's rule, this site showcases the artistic finesse, spiritual devotion, and architectural brilliance of ancient Sri Lanka.
Commissioned by King Parakramabahu I, Gal Vihara's intricate rock sculptures stand as a testament to both craftsmanship and spiritual ideals. Depicting the Buddha in diverse poses, these sculptures embody different facets of Buddhist teachings. The standing Buddha emanates grace, the seated Buddha serenity, and the reclining Buddhas symbolize Nirvana's tranquility.
These sculptures not only exhibit artistic prowess but also encapsulate the spiritual essence of an era. Gal Vihara's legacy is its ability to transcend time, bridging cultures and inspiring global visitors. As you stand before these ancient wonders, you're transported to an era of profound devotion and wisdom. Polonnaruwa Gal Vihara's historical importance resonates as a beacon of human spirituality and artistic achievement across the ages.
Must-See Marvels at Polonnaruwa Gal Vihara: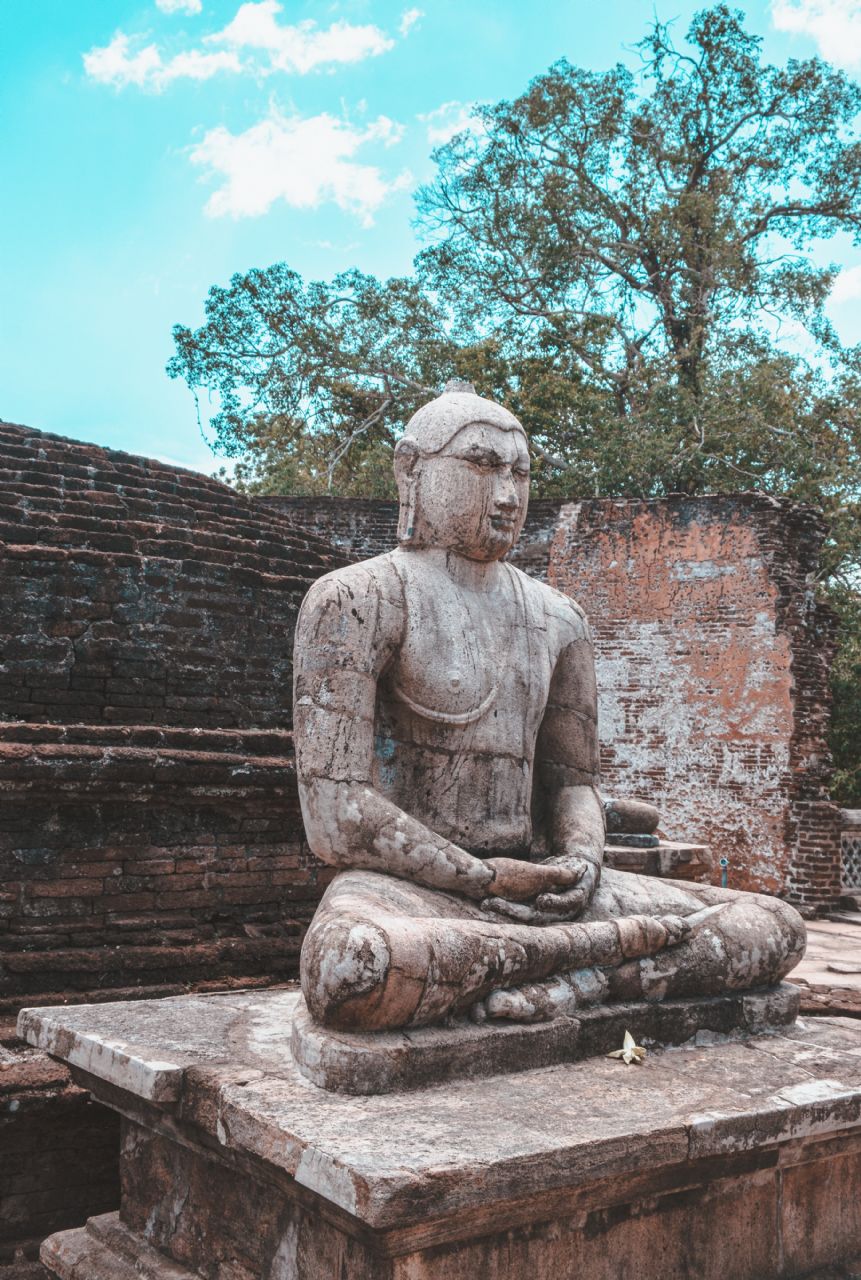 Standing Buddha: This majestic sculpture captures the Buddha in an upright pose, radiating serenity and enlightenment. Its presence invites contemplation and reflection, offering a sense of tranquility.

Seated Buddha: A masterpiece of meditative wisdom, this sculpture portrays the Buddha in a posture of deep inner calm. The intricately carved details convey a sense of serenity and profound thought.

Reclining Buddhas: The twin colossal reclining Buddhas are the crown jewels of Gal Vihara. Carved with meticulous precision, these sculptures depict the Buddha's transition into Parinirvana. Their monumental presence evokes a contemplation of life's impermanence.

Artistic Detailing: Each sculpture is a testament to the skill of ancient artisans. The intricate contours and expressions showcase a devotion to craftsmanship that has withstood centuries.

Spiritual Expression: These sculptures transcend mere artistry; they embody the spiritual devotion of an era. Standing as symbols of faith, they connect visitors with the ancient spiritual ideals of Buddhism.

Cultural Heritage: Gal Vihara's marvels offer insight into the rich cultural heritage of Sri Lanka. They provide a window into the values, beliefs, and artistry that defined the region's history.

Timeless Significance: The sculptures have stood the test of time, bridging the gap between past and present. Their significance goes beyond their physical forms, resonating with visitors from around the world.

Contemplative Atmosphere: The site's tranquil surroundings enhance the experience of these marvels. The serene environment encourages contemplation and a deeper connection with the sculptures.

Global Inspiration: The must-see marvels of Gal Vihara aren't limited to a single culture; they inspire people of all backgrounds to appreciate the convergence of spirituality and artistic excellence.

Human Creativity: Through these sculptures, the site showcases the remarkable heights of human creativity, dedication, and the enduring pursuit of expressing profound spiritual concepts through art.
Visiting Polonnaruwa Gal Vihara:
Polonnaruwa Gal Vihara warmly welcomes visitors throughout the week to explore its historical treasures. The site is open every day, allowing you the flexibility to plan your visit based on your preferences and schedule.
As for the entry fee, there is no specific fee required to enter Polonnaruwa Gal Vihara. However, donations are encouraged and appreciated to support the preservation and maintenance of this cherished heritage site. Your contribution goes towards safeguarding the sculptures and ensuring that future generations can continue to appreciate the cultural and historical significance of this remarkable place.
Whether you're a history enthusiast, an art lover, or simply seeking a tranquil and contemplative experience, Polonnaruwa Gal Vihara offers a journey into the past that is as enriching as it is inspiring. So, feel free to plan your visit any day of the week and immerse yourself in the timeless beauty and spirituality that this site has to offer.
Accommodation Options:
Hotel de Gal Vihara: This hotel is located just 500 meters from Gal Vihara. The hotel offers air-conditioned rooms, free Wi-Fi, and an outdoor swimming pool.
Polonnaruwa Royal Residence: This hotel is located just 1 kilometer from Gal Vihara. The hotel offers air-conditioned rooms, free Wi-Fi, and a spa center.
Polonnaruwa Heritage Hotel: This hotel is located just 2 kilometers from Gal Vihara. The hotel offers air-conditioned rooms, free Wi-Fi, and a restaurant.
Polonnaruwa Lake Hotel: This hotel is located just 3 kilometers from Gal Vihara. The hotel offers air-conditioned rooms, free Wi-Fi, and a terrace with lake views.
Gal Vihara Holiday Resort: This hotel is located just 4 kilometers from Gal Vihara. The hotel offers air-conditioned rooms, free Wi-Fi, and an outdoor swimming pool.
These hotels are located in a great location for visiting Gal Vihara. The hotels offer air-conditioned rooms, free Wi-Fi, and other amenities. The hotels are a great choice for visiting Gal Vihara.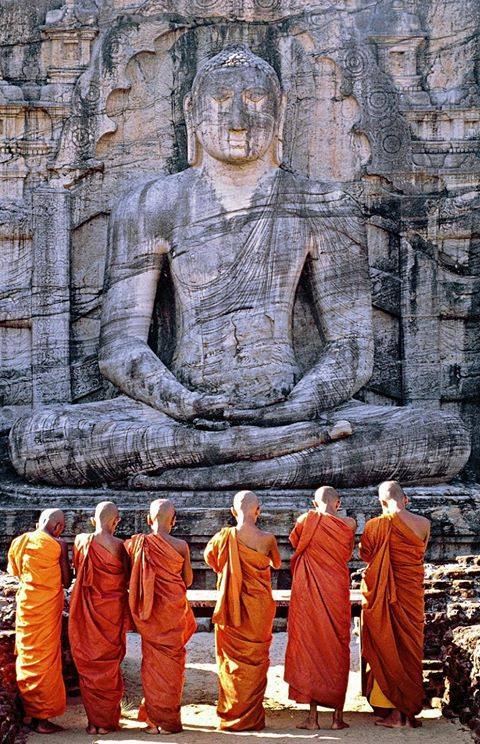 A journey to Polonnaruwa Gal Vihara promises an enchanting experience that deepens your appreciation for the craftsmanship and spirituality of ancient Sri Lanka. As you explore the sculptures and soak in the serenity of the surroundings, you'll undoubtedly gain a profound respect for the cultural heritage that continues to inspire visitors from around the globe.