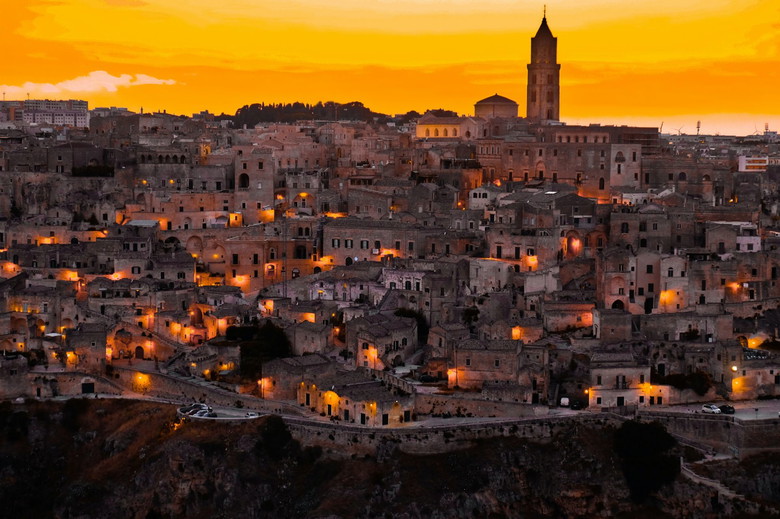 Explore Matera's ancient Sassi, rock-carved churches, and captivating history. Discover a unique Italian town where past and present collide
Matera is one of Italy's hidden treasures, nestled in the region of Basilicata. This stone town is renowned for its historical and cultural riches. Visiting Matera means losing yourself among stone houses and caves, savoring breathtaking views, and experiencing the enchantment of this unique town. In this guide, we'll lead you through Matera, offering insights for those who wish to explore this captivating destination.
Where is Matera
Matera, a picturesque town located in the Basilicata region of southern Italy, is renowned for its historic Sassi di Matera, a UNESCO World Heritage Site. These ancient stone-carved cave dwellings, perched on the cliffs, create a mesmerizing landscape that transports visitors to another era.
To explore Matera on Google Maps, follow this link. Roaming through its winding alleys, you'll discover quaint shops, charming restaurants, and stunning vistas of this unique town. Matera's rich history, captivating architecture, and delectable cuisine make it a must-visit destination for any traveler looking to immerse themselves in Italian culture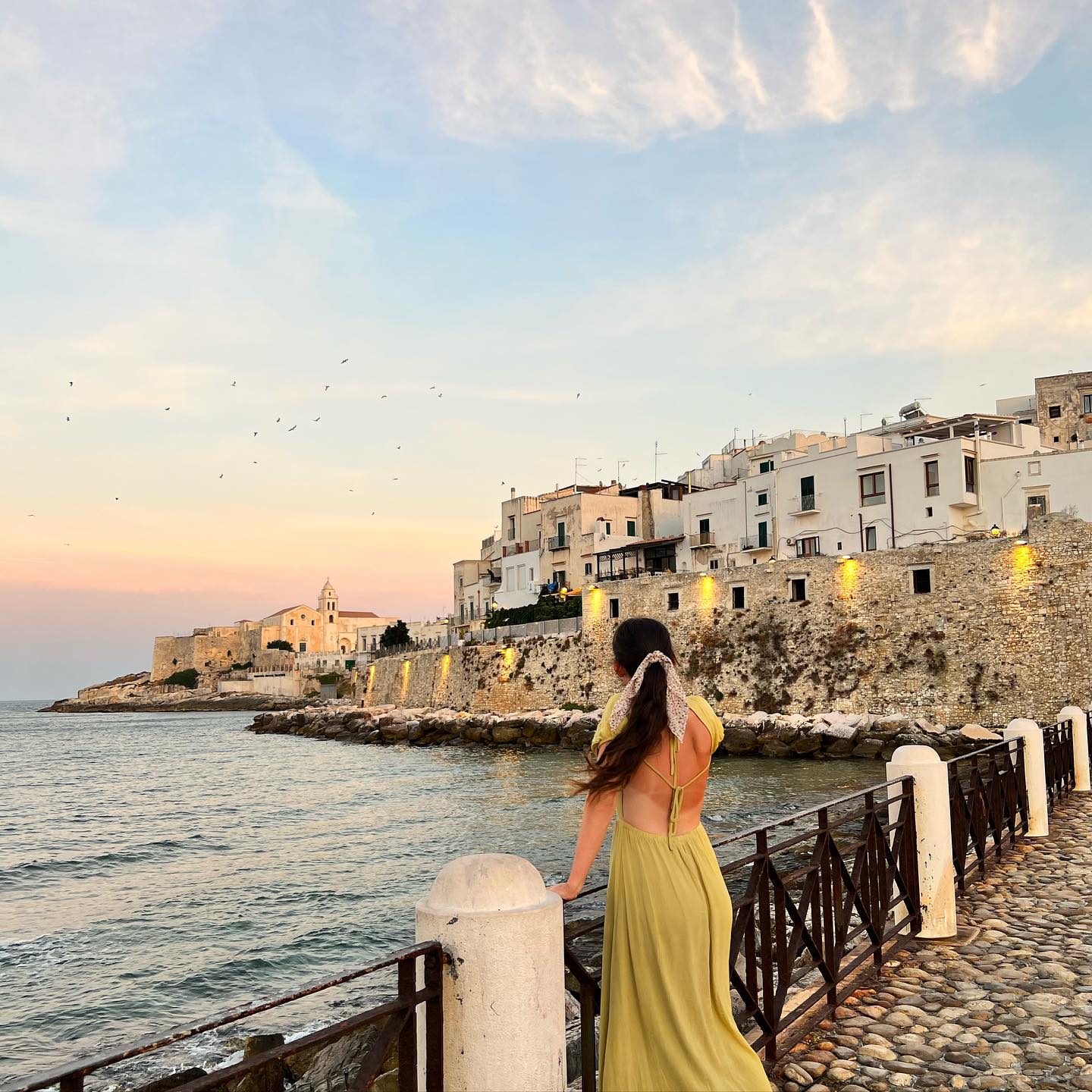 Getting to Matera
By Air: The nearest airport to Matera is Bari Karol Wojtyla Airport (BRI), which is approximately 70 miles (115 kilometers) away. From Bari Airport, you have several options to reach Matera:
By Car: The most convenient option is to rent a car at the airport. The drive from Bari to Matera takes around 1.5 to 2 hours, and it's a straightforward route.

By Shuttle Service: Some shuttle services operate between Bari Airport and Matera, offering a convenient way to reach the town.
By Train: While there isn't a train station in Matera, you can reach the town via train with a transfer in Bari. Follow these steps:
From Bari Airport, take a shuttle or taxi to Bari Centrale Railway Station.
From Bari Centrale, you can take a train to the nearby town of Altamura. Trains are relatively frequent.
In Altamura, you can transfer to a regional train to reach Matera. The train journey from Altamura to Matera is a short one.
By Bus: Several bus companies operate services between Bari and Matera. The journey takes about 1.5 to 2 hours, and you can find the bus station in Bari located near the train station.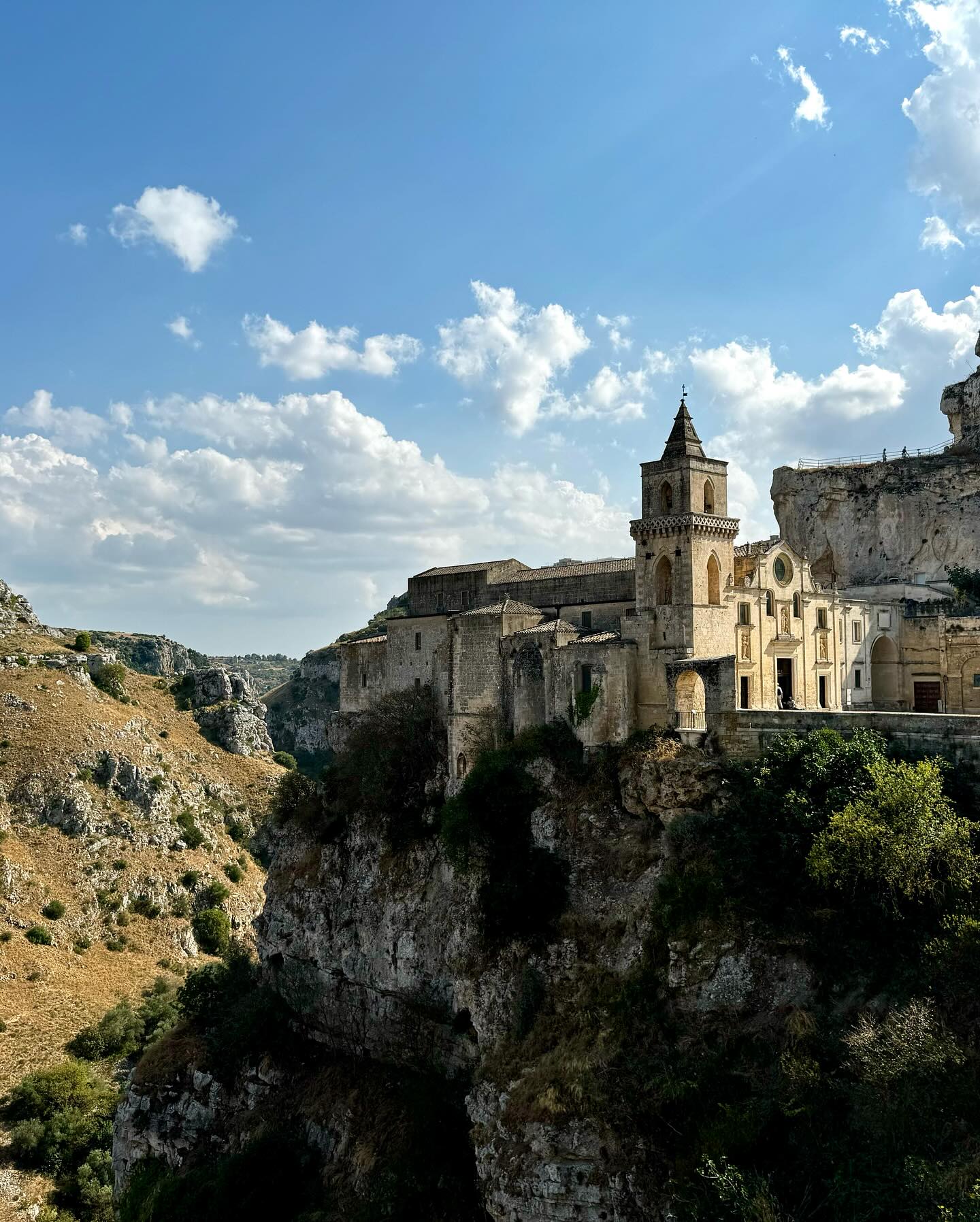 Accommodation Options
Matera offers a range of accommodation options, each with its unique charm and character. Here are some details about the types of accommodations you can find, along with approximate price ranges:
Boutique Hotels in the Sassi (Average Price: $150 - $300 per night): Matera's Sassi district is famous for its boutique hotels, which have been converted from ancient stone houses. Staying in these unique accommodations allows you to immerse yourself in the historical atmosphere. Prices may vary depending on the hotel's amenities and location within the Sassi.

Traditional Italian Residences (Average Price: $100 - $200 per night): You can also find traditional Italian residences available for rent, which often provide a more local and authentic experience. These residences can vary in size and facilities.

Modern Hotels (Average Price: $100 - $250 per night): Matera has modern hotels outside the historic center, which offer comfortable and contemporary amenities. Prices are influenced by the hotel's star rating, location, and the time of year you visit.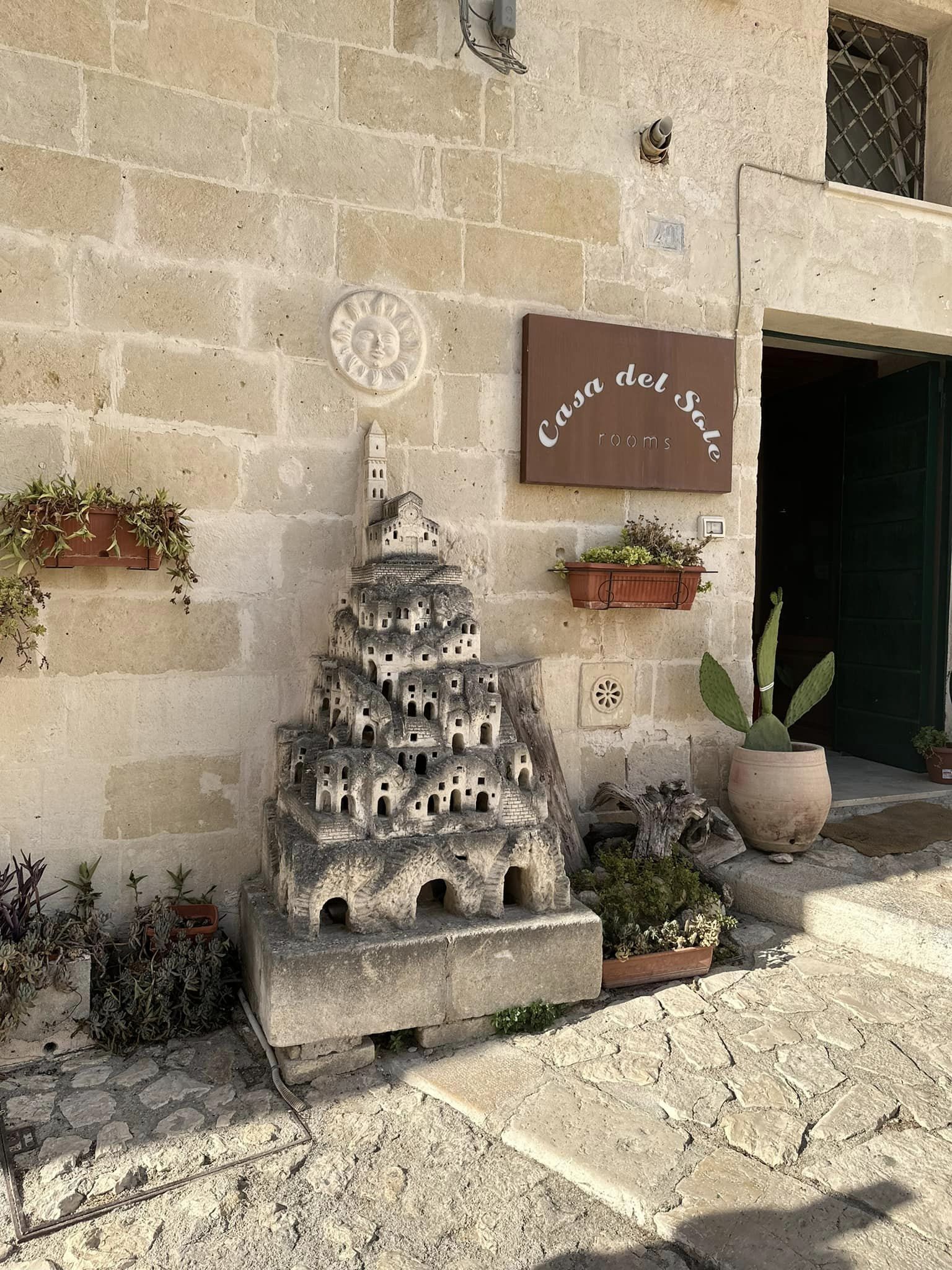 Bed and Breakfasts (Average Price: $80 - $150 per night): Bed and breakfasts are a popular choice for travelers looking for a cozy and homey atmosphere. They often include breakfast in the room rate and provide a warm and welcoming stay.

Agriturismi (Average Price: $80 - $150 per night): Some agriturismi (farm-stays) in the surrounding countryside offer a rustic yet charming experience. These accommodations often feature organic, locally-sourced meals and a taste of rural life.

Hostels (Average Price: $30 - $70 per night): If you're traveling on a budget, there are hostels available in Matera with dormitory-style rooms and shared facilities. These offer affordable options for solo travelers and backpackers.
Keep in mind that prices can vary depending on the season, demand, and specific accommodations. Matera is a popular tourist destination, so it's a good idea to book well in advance, especially if you plan to visit during peak tourist seasons. Additionally, make sure to read reviews and check amenities to find the accommodation that best suits your preferences and budget.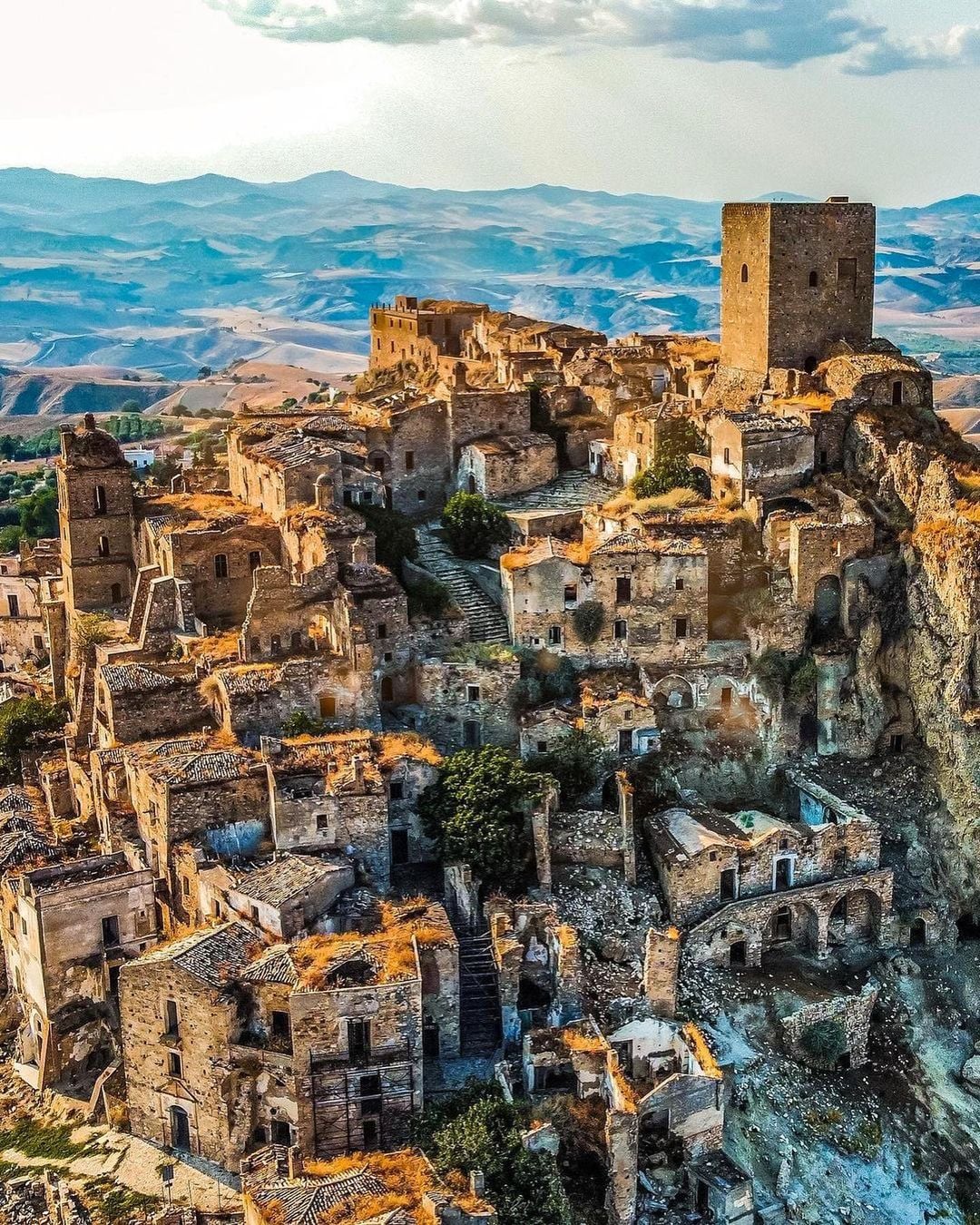 Matera's History
Matera is famous for its stone houses and caves. The Sassi di Matera, these rock-carved dwellings, have a history spanning thousands of years. Matera's history stretches from the first inhabitants in the caves to the Roman Empire, the Middle Ages, and up to the present day. Exploring the history of this town means wandering through captivating historical structures.
Sights to See in Matera :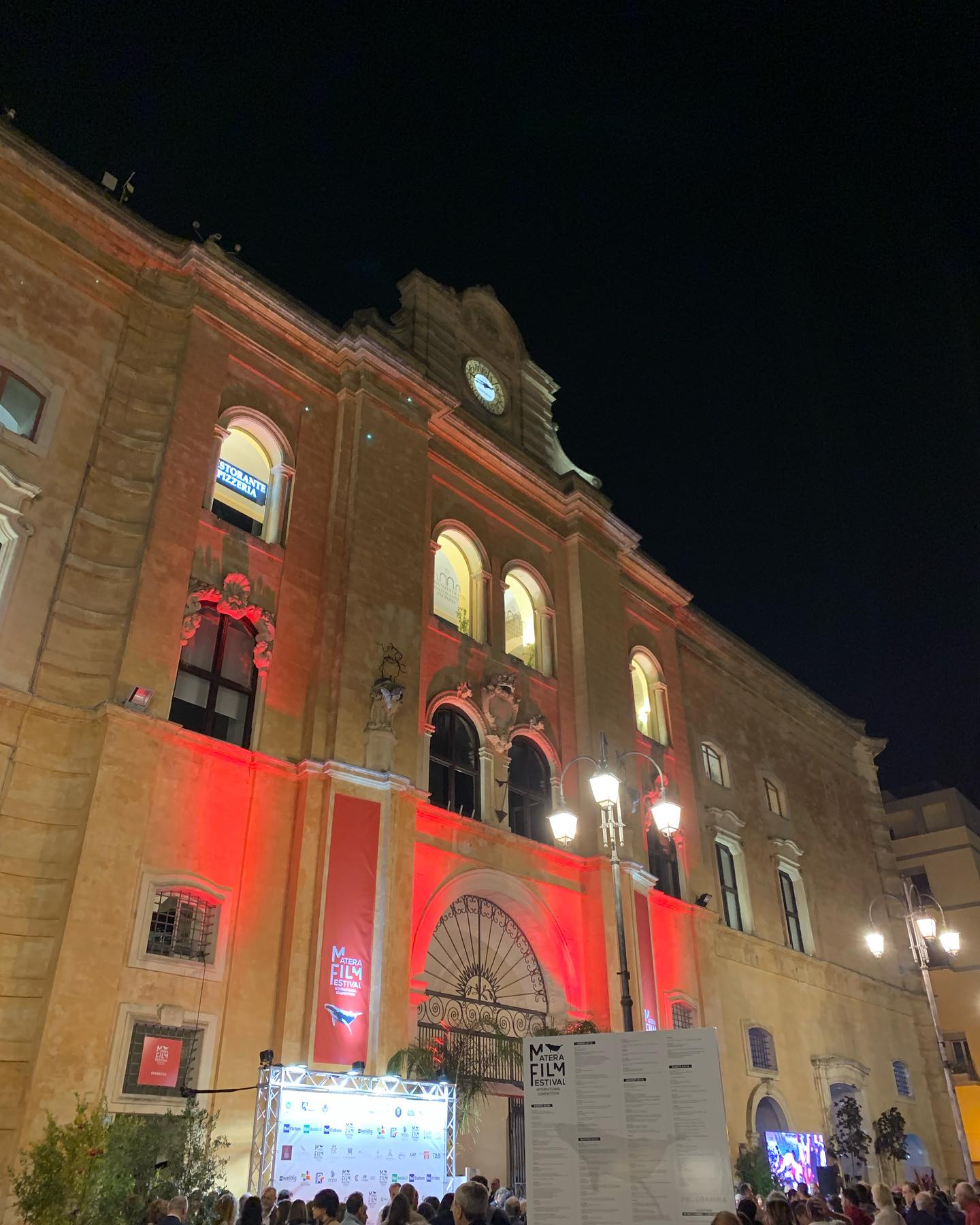 Sassi di Matera (The Historic Center): The Sassi di Matera, a complex of ancient cave dwellings and stone-carved structures, are the heart of Matera. Explore the winding alleys, churches, and historic dwellings that make up this unique area, and don't miss Casa Grotta di Vico Solitario, a preserved cave house open to visitors.

Matera Cathedral (Cattedrale di Matera): This stunning Romanesque cathedral, also known as the Cathedral of Santa Maria della Bruna, features beautiful architecture and artwork. The interior houses several chapels and religious relics.

Tramontano Castle (Castello Tramontano): This imposing fortress overlooks the Sassi and offers panoramic views of the city. It's an excellent spot to take in the unique cityscape and learn about the region's history.

Church of San Pietro Caveoso: Located in the Sassi district, this church is a remarkable example of rock-carved architecture and is known for its intricate frescoes and ancient religious significance.

Casa Noha: A multimedia museum that provides an in-depth look at Matera's history and the Sassi district. It's an excellent starting point for understanding the town's heritage.

MUSMA (Museum of Contemporary Sculpture): Housed in a stunning 16th-century palace, MUSMA showcases a collection of contemporary sculptures and artwork. The contrast between the historic building and modern art is fascinating.

Palombaro Lungo: This enormous underground cistern is a marvel of engineering and an impressive example of Matera's ancient water storage systems. Guided tours are available.

Rock Churches of Matera: Matera is home to numerous rock-carved churches, some of which date back to the 8th century. Don't miss the Church of Santa Maria de Idris, the Church of San Giovanni in Monterrone, and the Crypt of the Original Sin.

Piazza Vittorio Veneto: This spacious square offers a great viewpoint for taking in the stunning landscape of Matera, especially at sunset.

Park of the Rupestrian Churches: A scenic park with hiking trails and picnic spots that leads you to various rock-carved churches and allows you to appreciate the natural beauty of the area.
Remember to check the opening hours and any entrance fees for these sights in advance, as they may vary. Exploring Matera's historical sites, along with its unique architecture and culture, is a truly immersive experience that will leave you with lasting memories of this remarkable town.
Local Flavors and Restaurants:
Matera offers a wide range of delicious Italian cuisine. Be sure to try the regional specialty, "cavatelli" pasta. Additionally, you can sample local wines and cheeses. Some restaurants set within Matera's old caves offer an unforgettable dining experience.
Shopping in Matera
Matera boasts an array of shops where you can find handmade souvenirs, ceramics, traditional lacework, and products like olive oil. While strolling through Matera's streets, you can indulge in enjoyable shopping for these unique items.
Matera stands as one of Italy's hidden gems. With its historical and cultural wealth, mesmerizing vistas, and delectable cuisine, Matera offers an unforgettable travel experience. By utilizing this guide, you can discover what to expect when visiting Matera and uncover tips to make the most of your journey. A visit to Matera promises one of the most memorable travel experiences in Italy.