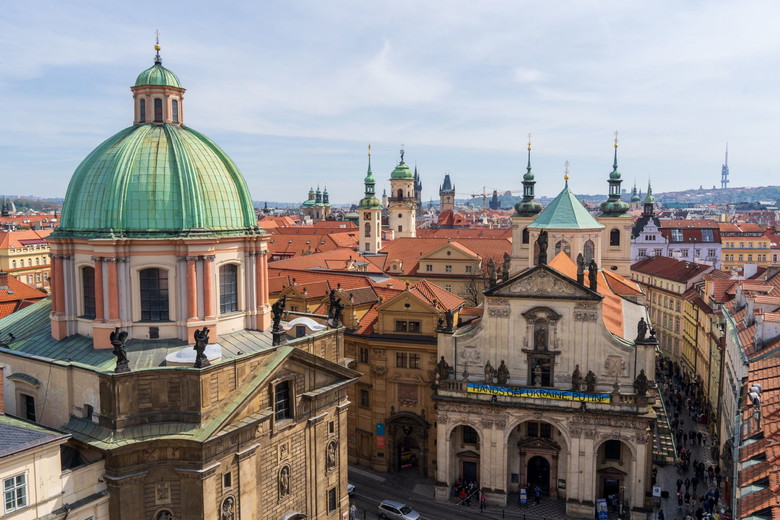 Experiencing Christmas Magic in Assisi, Italy: A Holiday Journey through Time
Assisi, Italy, is a town of great significance in Christian history, being the birthplace and home of St. Francis. This charming town offers a unique charm, especially during the Christmas holiday season. In this blog post, I will share my unforgettable experiences celebrating the Christmas holiday in Assisi.
Welcome to Assisi: The City's Christmas Atmosphere
Upon arriving in Assisi, you will be captivated by the historic center of the town. The cobblestone streets, ancient buildings, and colorful, festively decorated shops maintain a festive Christmas spirit. The main square's grand Christmas tree and lights infuse the holiday cheer into every corner of the town.
Where is the Asisisi
Assisi is a town located in the Umbria region of central Italy. It is situated in the province of Perugia, in the green heart of Italy, and is known for its historical and religious significance, particularly as the birthplace of Saint Francis of Assisi. The town of Assisi is nestled in the rolling hills of Umbria, and it is approximately 25 kilometers (about 16 miles) east of the city of Perugia.
St. Francis Basilica: A Christmas Treasure
The St. Francis Basilica is one of Assisi's most renowned religious structures. During the Christmas season, this historic church comes alive with special ceremonies and concerts. St. Francis' tomb and St. Clare's crypt provide visitors with a profound spiritual experience.
Walks and Nature: Embracing the Holiday Spirit
Assisi's breathtaking landscapes provide a perfect backdrop for those who wish to go on walks and nature hikes during the holiday season. The Mont Subasio National Park is filled with pine forests, valleys, and historical ruins. The snowy terrain and crisp air make it an excellent opportunity to relish the beauty of nature.
What to do at Lourdes christmast
Spending Christmas in Lourdes is a unique and spiritually significant experience. This small town in southwestern France is renowned for its connection to religious pilgrimages, particularly the apparitions of the Virgin Mary to Bernadette Soubirous in the 19th century. During the Christmas season, Lourdes takes on a special charm as it combines the sacred with the festive. Pilgrims and visitors can attend special Christmas Masses and processions at the Sanctuary of Our Lady of Lourdes, which holds a central place in the town's religious life. The Sanctuary is beautifully decorated with Christmas lights and nativity scenes, creating a serene and sacred atmosphere.
Beyond the religious observances, Lourdes offers a range of activities for Christmas visitors. The town is adorned with festive decorations, and there's a Christmas market where you can find unique souvenirs, local crafts, and delicious regional treats. The surrounding Pyrenees mountains provide a stunning backdrop for winter walks and hikes, allowing visitors to connect with the beauty of nature. Additionally, the town's charming restaurants and cafés serve traditional French dishes, offering a chance to savor delectable French cuisine during your Christmas stay in Lourdes. Whether you are on a spiritual pilgrimage or seeking a peaceful and festive holiday atmosphere, Lourdes offers a special Christmas experience that combines faith, tradition, and natural beauty.
Christmas Feast: A Celebration of Flavors
The Christmas feast is a beloved tradition that transcends cultural and regional boundaries, uniting people in a celebration of flavors that symbolize the holiday season. From succulent roasted meats to savory sides and indulgent desserts, the Christmas table is a culinary masterpiece, a feast for the senses that brings joy and togetherness.
One of the iconic stars of the Christmas feast is the perfectly roasted turkey or ham, which takes center stage on the festive table. Cooked to golden perfection and accompanied by a medley of flavorful side dishes such as mashed potatoes, stuffing, and cranberry sauce, it represents the heart of the holiday meal. In many countries, traditional dishes specific to the region join the celebration, adding a unique flair to the feast. Whether it's a hearty British Christmas pudding, an Italian panettone, or a French bûche de Noël, these delectable desserts serve as the grand finale to a Christmas feast that's a true celebration of flavors. The Christmas feast isn't just about the food; it's a time for families and friends to come together, share stories, exchange gifts, and create cherished memories, making it a tradition that embodies the spirit of the season.
Presipo (Nativity Scene) Traditions: A Live Retelling of the Story
In Assisi, the Presipo (nativity scene) traditions are reenacted live. This traditional Italian tradition finds a special place at the Underground Church of St. Francis (San Francesco Sotterranea). Figures like St. Francis and St. Clare are brought to life just like real individuals.
Historic Hotels and Accommodation Options: A Christmas Dream
Assisi offers historic hotels and guesthouses that are perfect for making your stay memorable. Old monasteries, ancient homes of priests, and spectacular views allow you to immerse yourself in Assisi's historical charm.
Memories from Assisi: An Unforgettable Christmas Holiday
Your Christmas holiday spent in Assisi will be filled with memories that last a lifetime. This small Italian town will captivate you with its historical and religious significance and the traditional Christmas ambiance that allows you to fully embrace the holiday spirit.
Celebrating Christmas in Assisi, Italy, is a magnificent way to experience the holiday season. The spiritual legacy of St. Francis, the beauty of the town, and the traditional Christmas atmosphere make this town an exceptional holiday destination. Visiting Assisi allows you to gain a deeper understanding of Christian history and Italian culture. This holiday destination combines the rich history of the town with the magic of the Christmas season, providing a unique and unforgettable experience.