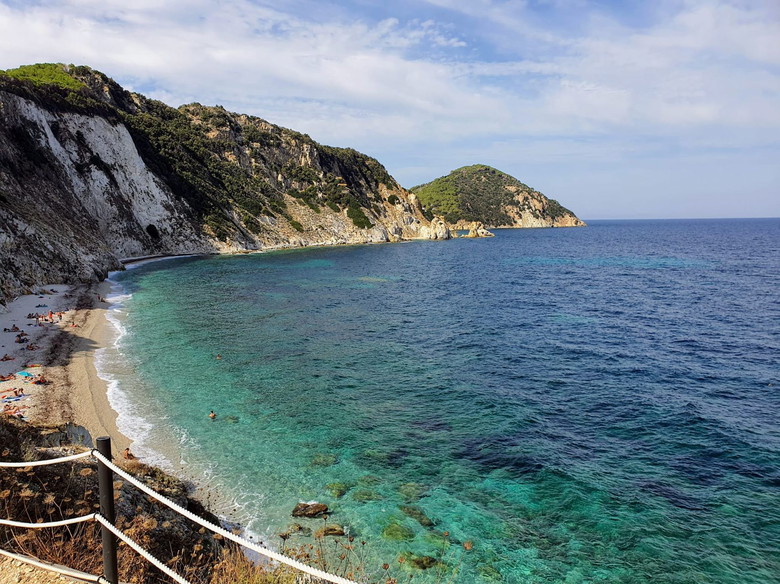 Discover the unspoiled beauty of Spiaggia di Sansone, a pristine paradise on Elba Island, offering crystal-clear waters, white sandy shores, and breathtaking natural scenery in the heart of Tuscany.
Elba Island, situated off the western coast of Italy as part of Tuscany, is home to the enchanting Spiaggia di Sansone, one of the best-kept secrets of this stunning island destination. With its crystal-clear waters, white sandy shores, and breathtaking natural beauty, Spiaggia di Sansone is a perfect escape for anyone looking to get away from the hustle and bustle of city life and immerse themselves in the splendor of nature. Here's some essential information about Spiaggia di Sansone: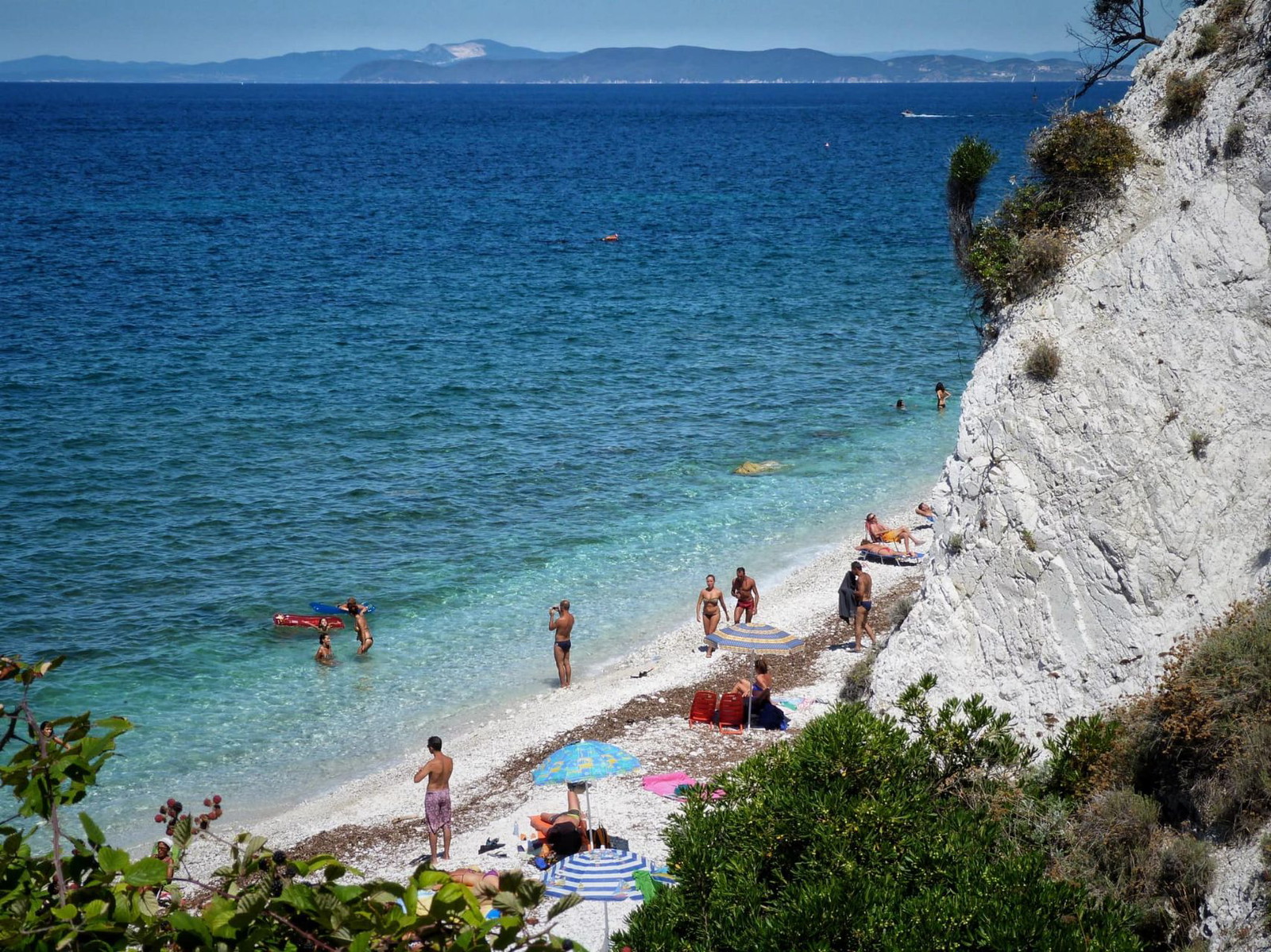 Where is Spiaggia di Sansone
Location: Elba Island is part of the Tuscan Archipelago in the Tyrrhenian Sea, off the western coast of Italy. It's known for its accessibility, as it's relatively close to the Italian mainland, with the nearest major city being Piombino on the mainland.

How to Reach Elba Island: To get to Elba Island, travelers typically fly into Pisa International Airport (Galileo Galilei Airport) on the Italian mainland. From there, they can reach the island via a ferry from the port of Piombino, which is a scenic and convenient way to reach Elba. The ferry ride takes about 1.5 hours. During the summer months, there are multiple daily ferry departures to Elba.

Island Size: Elba Island is the third-largest Italian island by land area and offers a diverse range of landscapes, from coastal paradises like Spiaggia di Sansone to mountainous terrain and picturesque villages.
(Google Map Link): For the location and directions to Spiaggia di Sansone on the map, you can click here.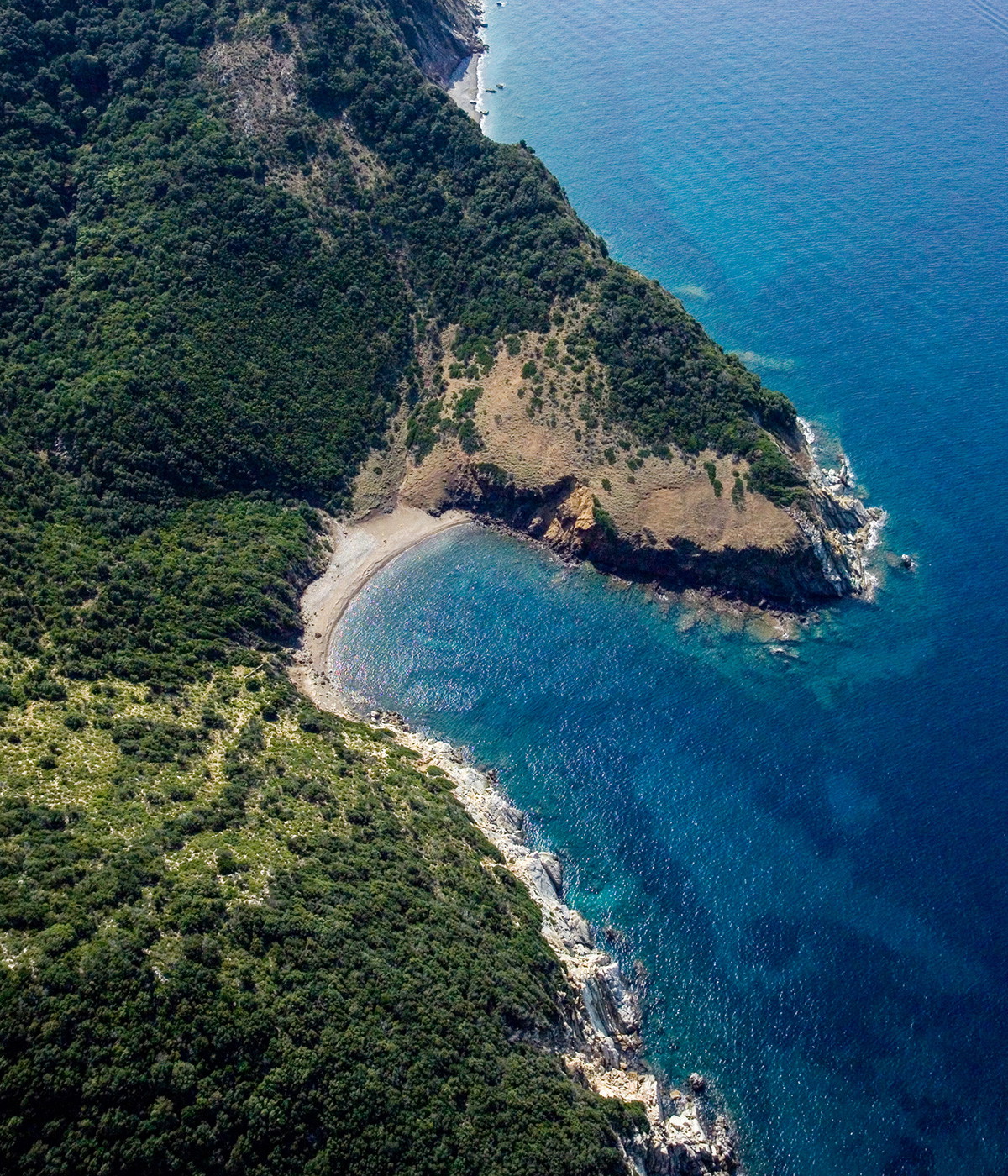 How to Get to Spiaggia di Sansone:
To reach Elba Island, the nearest major airport is Pisa Airport. From Pisa, you can take a ferry to Elba Island, which takes approximately 1.5 hours. Ferries run regularly, but it's advisable to check schedules, especially during the summer when they might be busier. Once on Elba Island, you can opt for car rentals or use public transportation. Spiaggia di Sansone is located on the northern coast of Elba, approximately 10 kilometers northwest of Portoferraio. It can be reached by a short drive or bike ride from there.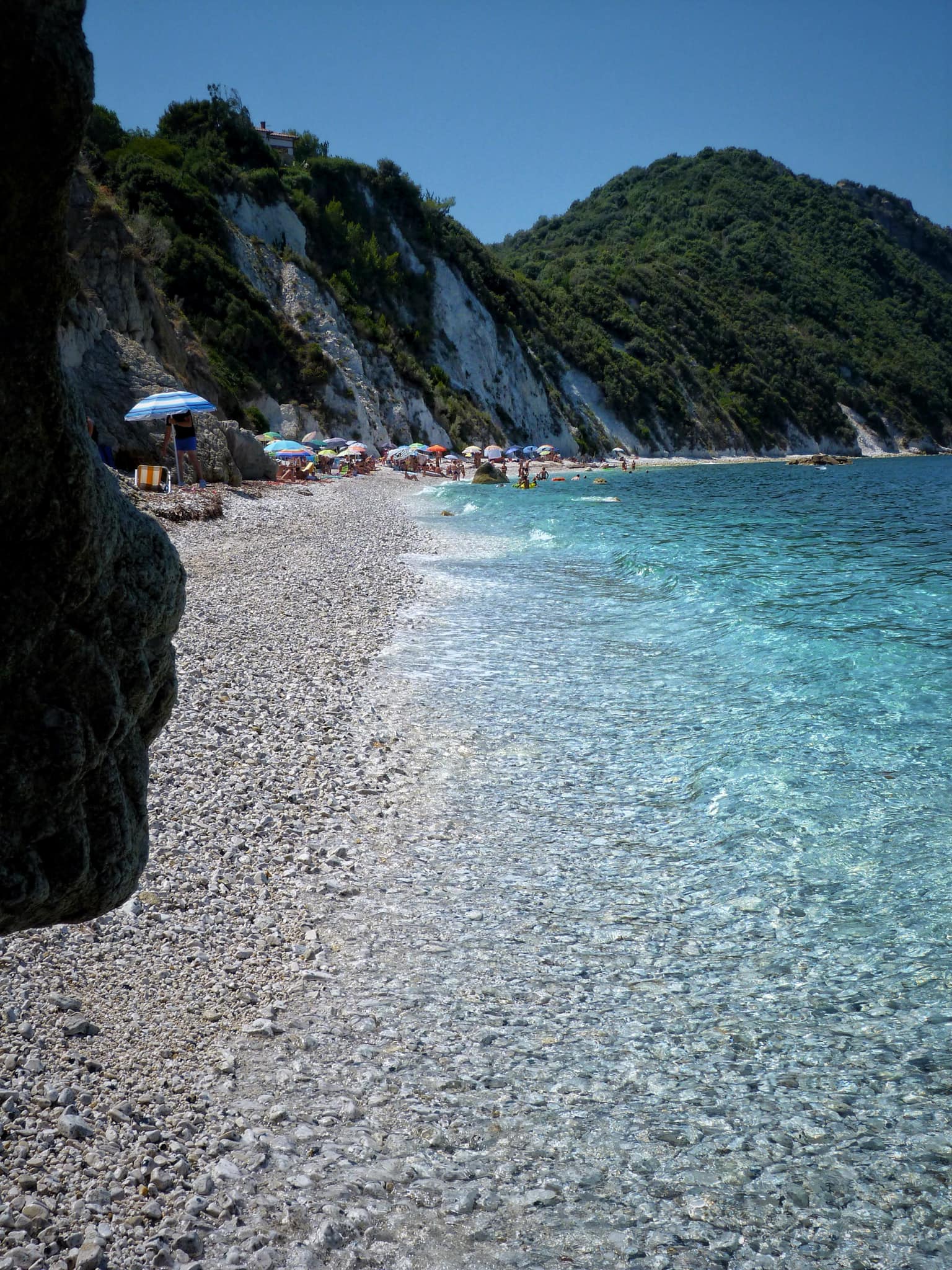 Best Time to Visit Spiaggia di Sansone:
The best time to visit Spiaggia di Sansone is during the summer months, from June to September. During this period, the weather is warm, and the sea waters are pleasantly temperate, making it ideal for sunbathing and swimming. However, keep in mind that the beach can be crowded in the summer. September, in the early fall, offers a less crowded experience with still pleasant weather. During the winter months, Elba Island is quieter, but some businesses and facilities may be closed.
Spiaggia di Sansone: A Natural Paradise
Spiaggia di Sansone stands out as one of Elba Island's most iconic beaches due to its stunning natural features, such as the clear turquoise waters, soft white sand, and the backdrop of imposing quartz rocks. This pristine beach is renowned for its postcard-worthy beauty and is a popular destination for sunbathing, swimming, snorkeling, and taking leisurely walks along its shores.
Features and Enchanting Atmosphere of Spiaggia di Sansone:
Spiaggia di Sansone is a reflection of the natural beauty of Elba Island. The features of the beach include: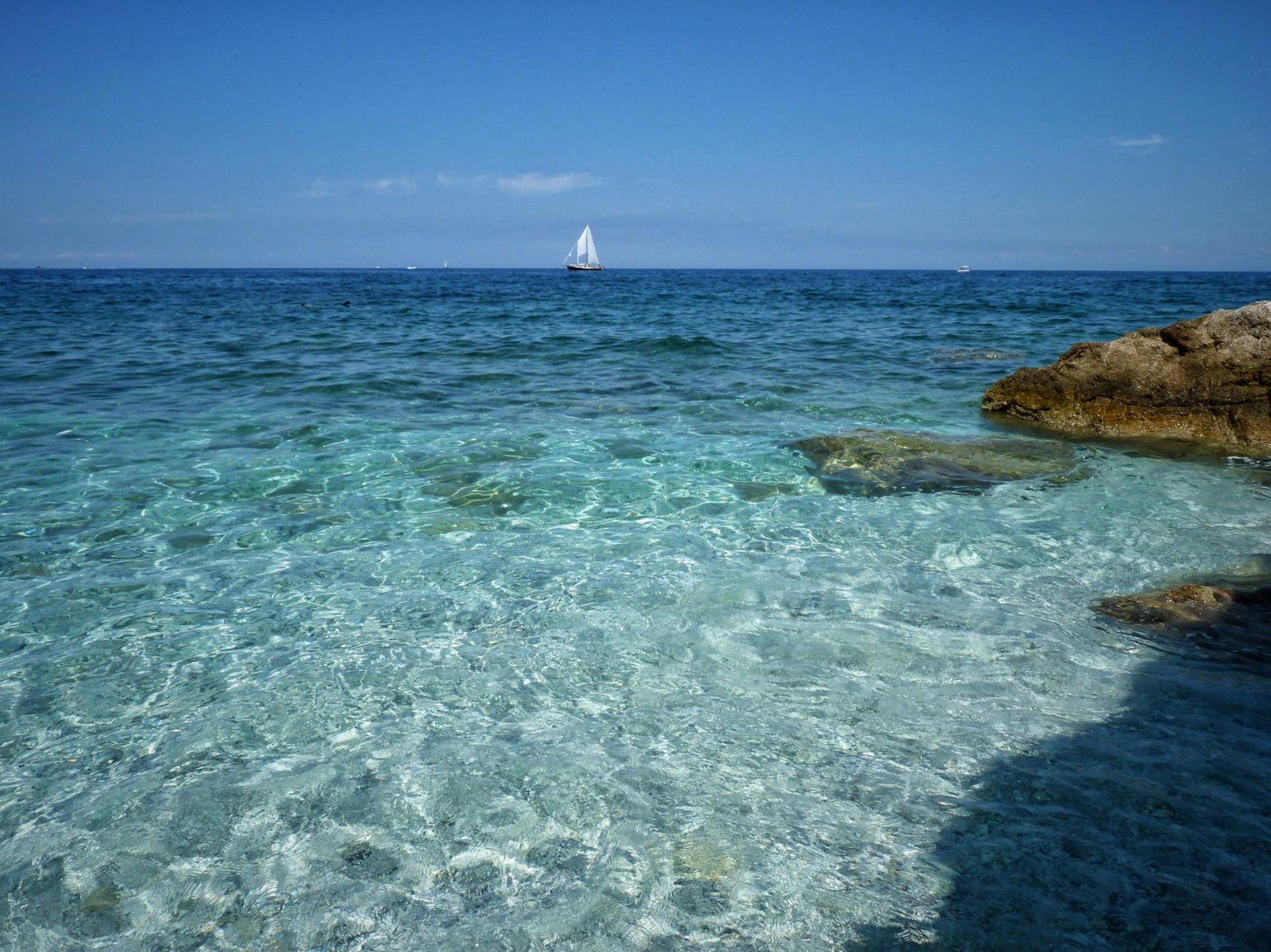 Sea and Sand: The most striking feature of the beach is its turquoise and crystal-clear sea with white sandy shores. The water is perfect for snorkeling, and there are shallow areas for swimming.
Quartz Rocks: Surrounding the beach are towering quartz rocks, adding a unique touch to the scenery.
Hiking Trails: Near Spiaggia di Sansone, there are hiking trails and opportunities for exploration. It's a great chance to discover the limestone caves and formations right next to the beach.
Sunset Views: In the evening, the beach transforms with incredible sunset views. Watching the sun set over the island's horizon is a truly unforgettable experience.
Accommodation Options and Average Prices
Accommodation options and their average daily prices on Spiaggia di Sansone and Elba Island vary widely. Here are estimated average daily rates for different types of accommodations:
Hotels: Elba Island offers a range of hotel options. Four or five-star hotels with luxurious amenities such as spas, restaurants, and sea views can have nightly rates ranging from 150 to 400+ Euros. Smaller boutique hotels or three-star options may offer rates between 80 and 150 Euros per night.
Resorts: Resorts are popular on Elba Island, especially for families and vacationers. Daily rates can vary from 100 to 250+ Euros, depending on room type, resort comfort, and available amenities.
Guesthouses and Apartments: More budget-friendly accommodation options can also be found on the island. Guesthouses and apartments are suitable for budget travelers. Daily rates range from 50 to 150 Euros, depending on the season and location.
Campsites: For those who prefer camping, there are suitable campsites on Elba Island. Camping fees are paid daily and can range from 20 to 50 Euros.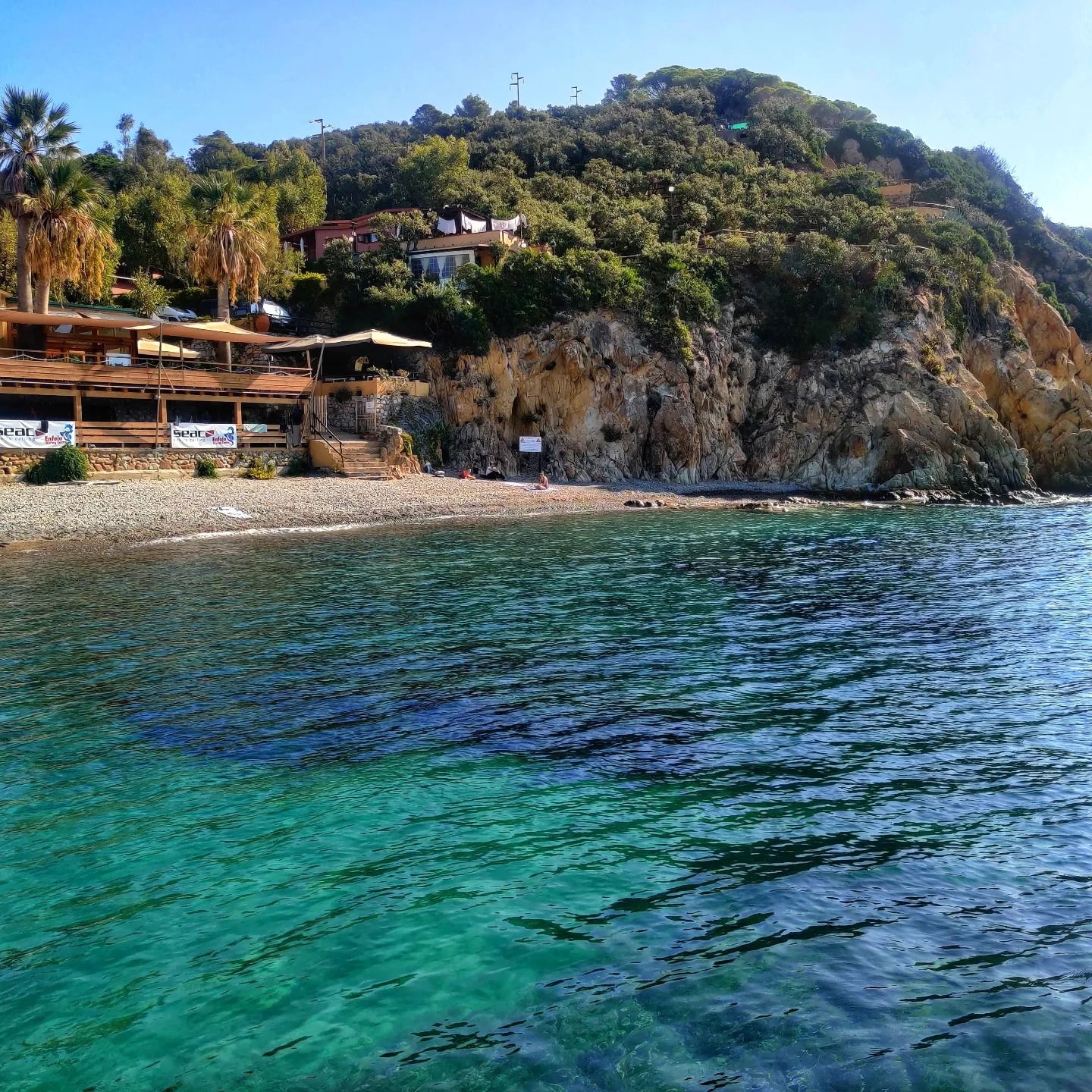 Keep in mind that factors like the season, duration of stay, and how far in advance you make your reservation can affect the prices. Additionally, the summer months, especially July and August, tend to have higher rates and greater demand, so booking in advance is advisable during these peak periods. While exploring the beauty of Elba Island, you can find suitable accommodation that fits your budget and comfort preferences.
The enchanting atmosphere of Spiaggia di Sansone offers a peaceful escape filled with natural beauty. This hidden gem of Elba Island is considered one of the most beautiful coastal regions in Italy and promises memorable experiences for all its visitors. The island is also renowned for its historical and natural richness, so while visiting Spiaggia di Sansone, don't forget to explore the other wonders of Elba Island. This natural wonder of a beach is truly worthy of being referred to as the gem of Tuscany.