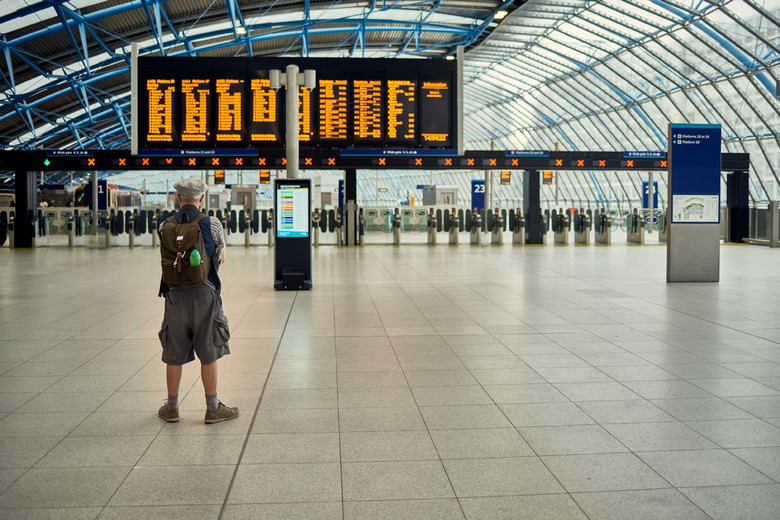 TD Bank offers its customers a variety of financial services, including exclusive travel benefits through the TD Rewards program.
With TD Rewards, cardholders can enjoy valuable rewards that make their travels more economical and enjoyable. TD Rewards points can be redeemed for a wide range of travel options, and one of the most popular redemption methods is through Expedia, the renowned online travel booking platform. In this blog post, we'll guide you through the process of redeeming your TD Rewards on Expedia and help you make the most of your travel rewards.
Step 1: Sign In to Your TD Rewards Account
To get started, log in to your TD Rewards account on the TD Bank website. If you haven't registered for an account yet, you'll need to create one first. Once logged in, you'll have access to view your TD Rewards balance and explore the available redemption options, including Expedia travel rewards.
Step 2: Navigate to the TD Rewards Travel Site
Once you're logged in to your TD Rewards account, click on the "Travel" tab to access the TD Rewards Travel Site. Here, you'll find a user-friendly interface that allows you to explore various travel options and destinations available for redemption.
Step 3: Search for Your Ideal Trip
On the TD Rewards Travel Site, you can start searching for your ideal trip. You can search for flights, hotels, vacation packages, car rentals, and more. Expedia's vast inventory of travel options ensures you'll find the perfect match for your travel plans.
Step 4: Choose Your TD Rewards Redemption Option
As you browse through the available travel options on Expedia, you'll notice that some of them are eligible for TD Rewards redemption. Look for the "Use your TD Points" or "Redeem with TD Rewards" option next to the price. When you find a travel option you'd like to book using your TD Rewards, select the redemption option.
Step 5: Confirm Your Booking
Once you've chosen your travel option and selected the TD Rewards redemption, proceed to the checkout page. Before finalizing your booking, make sure to review all the details, including travel dates, prices, and any additional fees or charges. Confirm that you're satisfied with the selection before completing the booking process.
Step 6: Enjoy Your Travels
Congratulations! You've successfully redeemed your TD Rewards on Expedia and booked your dream trip. Now it's time to embark on your adventure and enjoy the incredible experiences that await you.
Tips for Maximizing Your TD Rewards on Expedia:
Plan Ahead: Keep an eye on your TD Rewards balance and start planning your travels early. This way, you can take advantage of the best travel deals and availability.

Stay Flexible: Being flexible with your travel dates and destinations can open up more options for redeeming your TD Rewards on Expedia.

Look for Bonus Offers: Occasionally, TD Bank may offer bonus promotions on certain travel redemptions. Keep an eye out for these opportunities to get even more value from your rewards.

Combine Points and Payment: If you don't have enough TD Rewards points to cover the entire cost of your trip, consider using a combination of points and payment. This way, you can still save on your travel expenses while enjoying your desired itinerary.
In conclusion, redeeming TD Rewards on Expedia is a straightforward process that allows you to turn your rewards points into memorable travel experiences. By following the steps outlined above and maximizing the value of your TD Rewards, you can create unforgettable journeys that fit your preferences and budget. Happy travels!