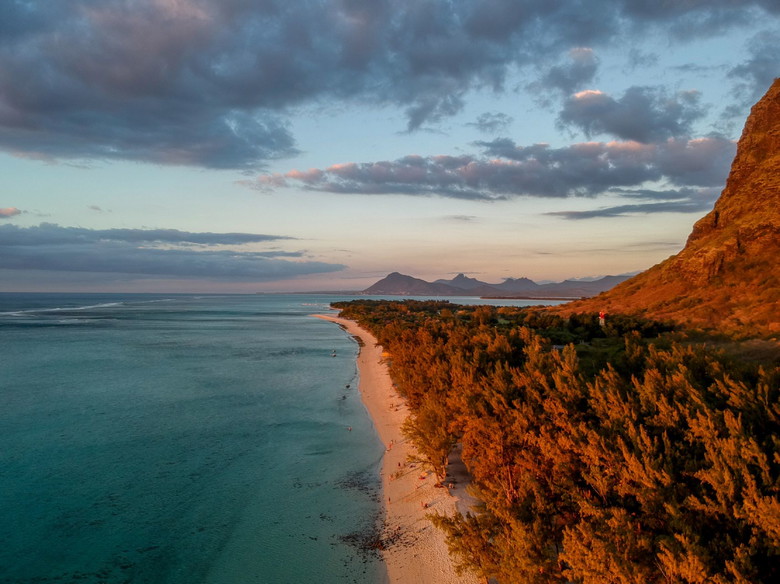 Discover the top 10 beaches in Mauritius, where turquoise waters meet pristine sands. From Belle Mare to Gris Gris, experience paradise on this tropical island.
Mauritius, a picturesque island nation nestled in the Indian Ocean, is renowned for its breathtaking beaches that embody the essence of a tropical paradise. With its pristine white sands, crystal-clear turquoise waters, and stunning coastal landscapes, Mauritius offers an array of beach destinations that cater to every traveler's dreams. In this comprehensive blog post, we will embark on a journey to explore the top 10 beaches in Mauritius, showcasing their unique features, activities, and natural beauty. Join us as we discover the ultimate beach getaway in Mauritius!
Located on the east coast of Mauritius, Belle Mare Beach is a postcard-perfect stretch of coastline that captivates visitors with its powder-soft sands and mesmerizing turquoise lagoon. This pristine beach offers a tranquil retreat for sunbathing, leisurely strolls, and swimming in the calm azure waters. Adventurers can indulge in exciting water sports like snorkeling, water skiing, and windsurfing.
Renowned as one of Mauritius's most beautiful beaches, Trou aux Biches enchants with its palm-fringed shoreline, shallow emerald waters, and vibrant coral reefs. Snorkelers and scuba divers can explore the underwater wonderland teeming with tropical fish and colorful marine life. For those seeking relaxation, the beach provides a serene ambiance, perfect for sunbathing and picnicking.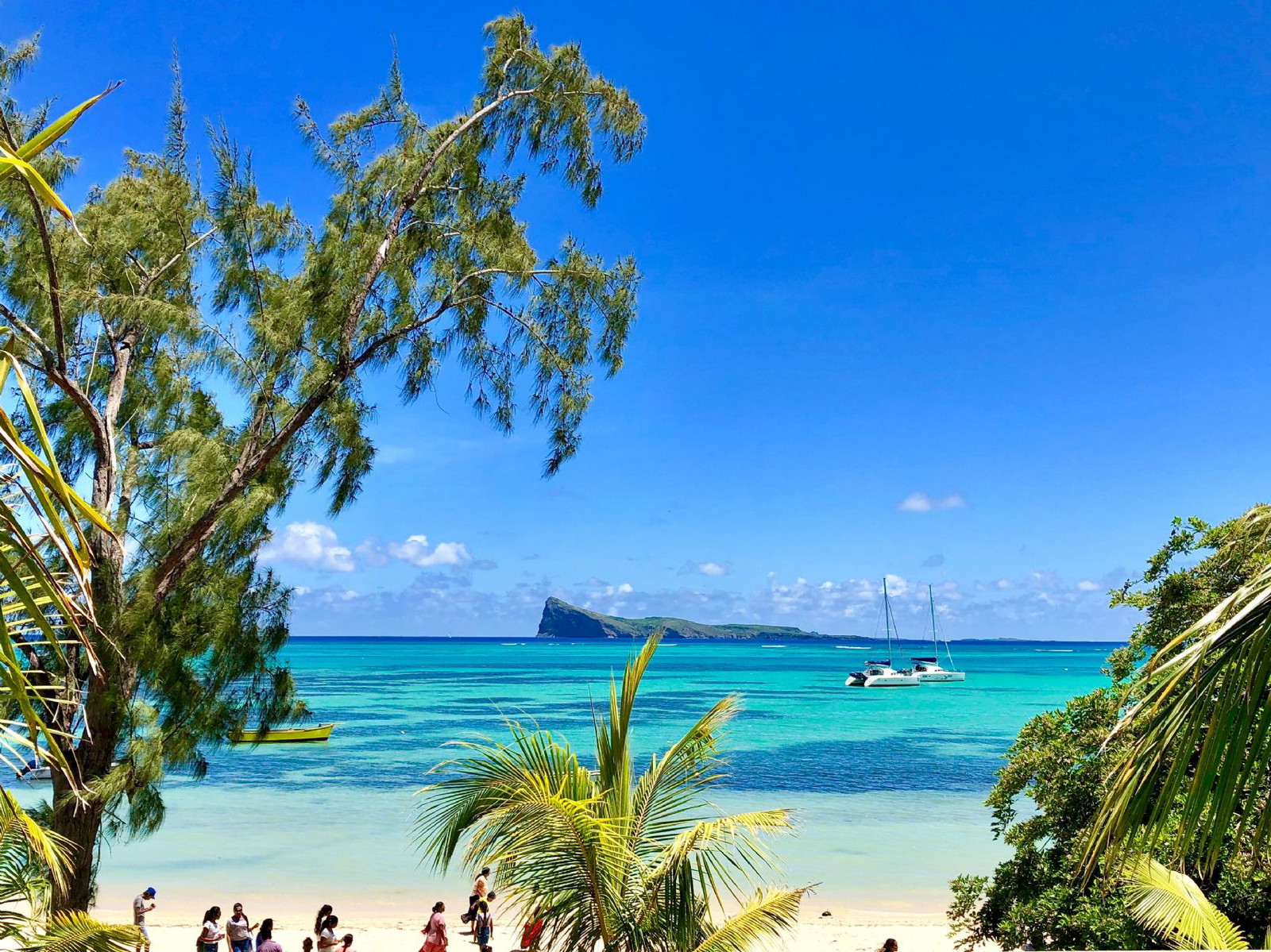 Situated on the western coast, Flic en Flac is a long sandy beach bordered by casuarina trees, offering shade and tranquility. This popular beach destination boasts calm turquoise waters, ideal for swimming and snorkeling. The vibrant coral reefs nearby beckon divers to discover their hidden treasures. Flic en Flac is also renowned for its stunning sunsets, creating a romantic atmosphere for evening strolls.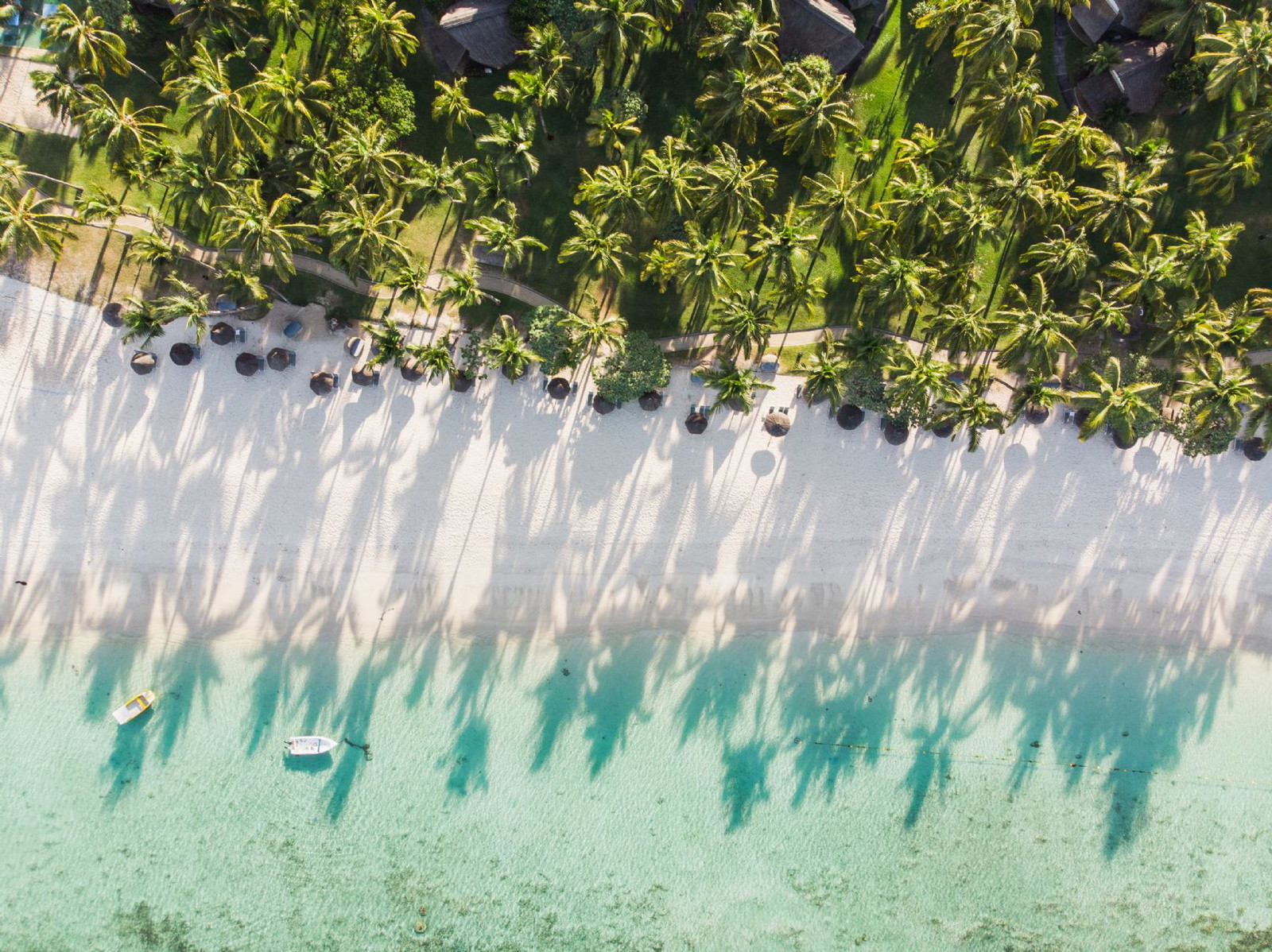 Nestled at the foot of the iconic Le Morne Brabant mountain, Le Morne Beach presents a dramatic backdrop against the golden sands and turquoise waters. This UNESCO World Heritage Site offers not only breathtaking scenery but also exceptional conditions for water sports enthusiasts. Kiteboarding and windsurfing enthusiasts flock to this beach to harness the strong trade winds that grace the area.
With its clear waters, abundant marine life, and vibrant coral reefs, Pereybere Beach is a haven for snorkeling enthusiasts. The beach's shallow lagoon invites visitors to explore its underwater wonders, including colorful fish and fascinating coral formations. Sun-seekers can unwind on the soft sands and soak up the tropical ambiance.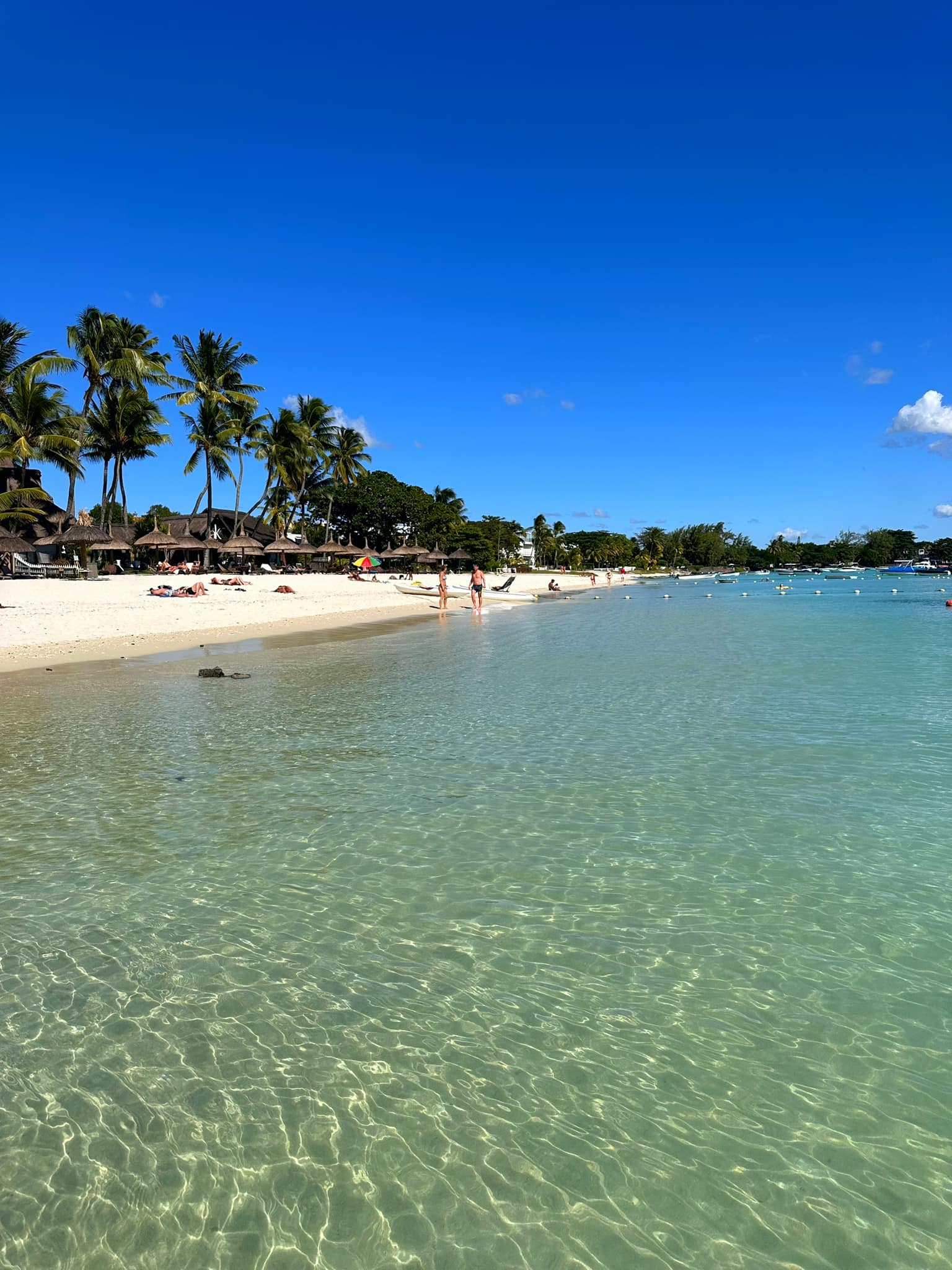 Blue Bay Beach entices with its crystalline turquoise waters and pristine white sands. This protected marine park is a paradise for snorkelers and scuba divers, offering a vibrant underwater world with a plethora of marine species. Glass-bottom boat tours are also available for those who prefer to admire the beauty of the coral gardens without getting wet.
Stretching for nearly three kilometers, Mont Choisy Beach is the longest beach in Mauritius, providing ample space for sun-worshippers and beachcombers. Fringed by casuarina trees and blessed with fine white sands, this tranquil beach is an excellent spot for relaxation. Visitors can engage in beach volleyball, take leisurely walks along the shore, or simply bask in the sun's warm embrace.
Tamarin Beach, nestled along the west coast, offers a laid-back atmosphere and picturesque surroundings. Surrounded by verdant mountains, this beach is a popular spot for surfing enthusiasts who come to ride the challenging waves. Additionally, Tamarin is renowned for its dolphin-watching opportunities, allowing visitors to observe these graceful creatures in their natural habitat.
A visit to Mauritius would be incomplete without exploring the enchanting Ile aux Cerfs. Accessible by boat, this privately owned island boasts pristine beaches, turquoise waters, and lush vegetation. Visitors can spend the day indulging in a range of water sports, including parasailing, snorkeling, and banana boat rides. Alternatively, one can simply relax and savor the breathtaking beauty of this secluded paradise.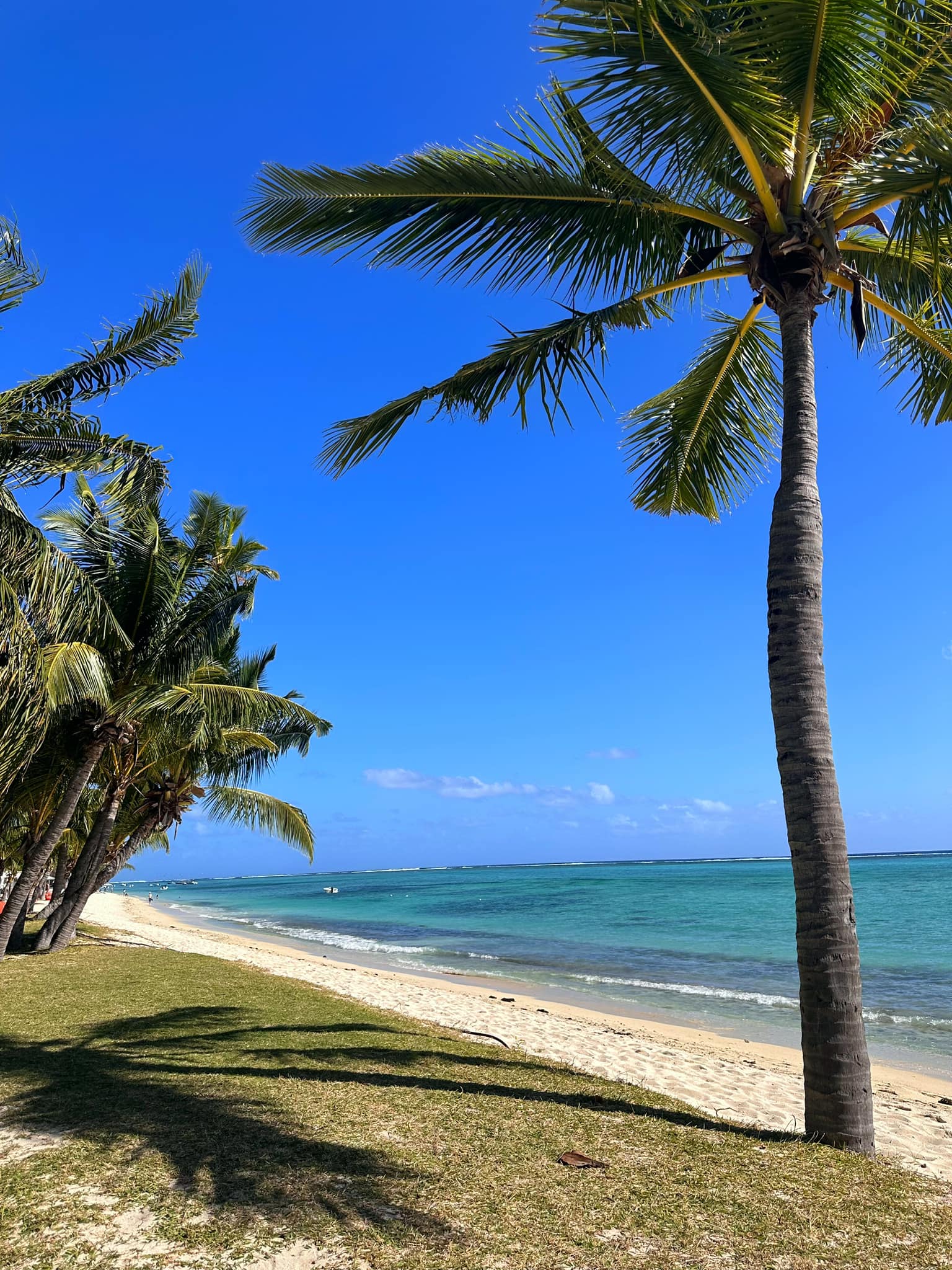 For those seeking a more rugged and untamed beach experience, Gris Gris, located on the southern coast, offers a striking contrast to the idyllic sandy beaches of Mauritius. Characterized by cliffs, dramatic waves, and mesmerizing coastal views, this untamed beach attracts photographers and nature enthusiasts. It serves as a reminder of the raw, untouched beauty that Mauritius has to offer.
Mauritius's top 10 beaches showcase the island's diverse coastal landscapes and provide a glimpse into its unparalleled natural beauty. Whether you seek relaxation, water sports, or exploration of vibrant marine life, these beaches offer something for every traveler. From the pristine shores of Belle Mare to the dramatic cliffs of Gris Gris, each beach presents a unique experience and an opportunity to create unforgettable memories. Discover the magic of Mauritius's beaches and embark on an extraordinary journey that will leave you yearning for more of this tropical paradise.