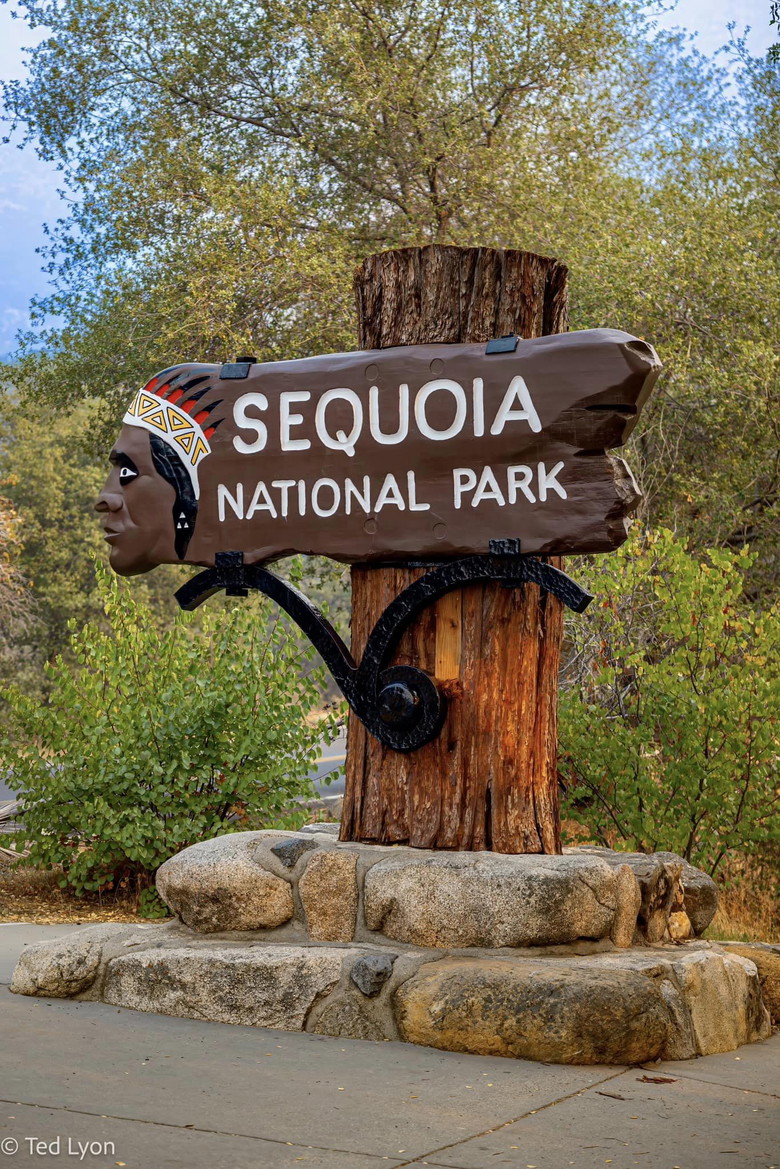 Where Is Sequoia National Park? , How to Get to Sequoia National Park? , Is the Entry to Sequoia National Park Free? When Is It Open? Must-See Places and Activities in Sequoia National Park , What Is the Best Season to Visit Sequoia National Park? , Things to Keep in Mind When Visiting Sequoia National Park
Are you ready for an unforgettable journey towards one of nature's greatest treasures? Sequoia National Park, renowned for its unique beauty and colossal trees, awaits you. In this travel blog, you will discover everything you need to explore this magnificent park.
Where Is Sequoia National Park?
First, let's take a look at the location of Sequoia National Park. The park is situated in the southern part of California, at the foothills of the Sierra Nevada mountains. You can use this link on Google Maps to see how to get here.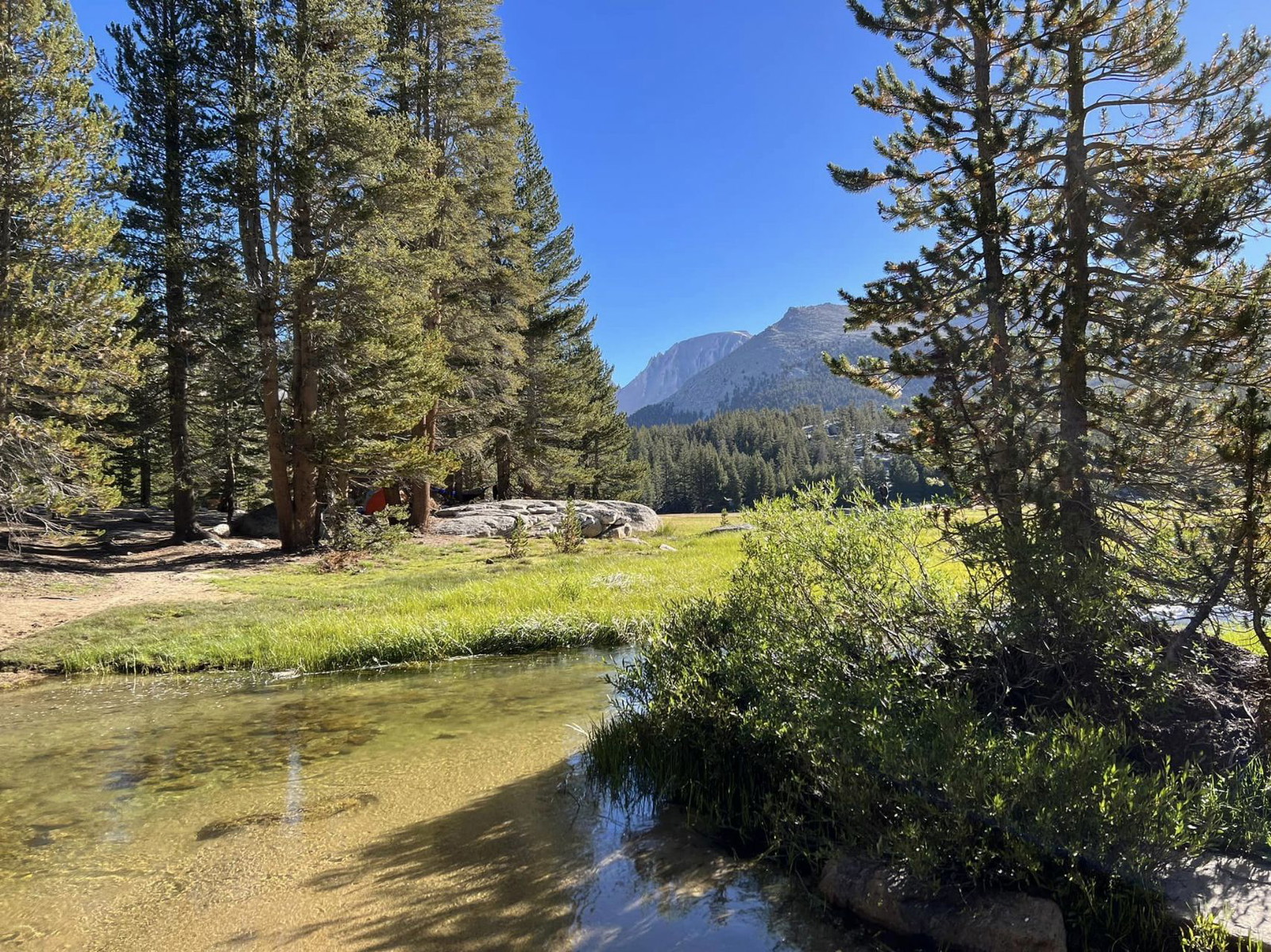 How to Get to Sequoia National Park?
You have several transportation options to visit this natural wonder. The nearest major airport is Fresno Yosemite International Airport. From there, you can rent a car and drive to the park. Additionally, you can embark on a journey to the park from major cities like Los Angeles and San Francisco. Average ticket prices may vary depending on factors such as the season and location, but generally, you can find options that fit your budget.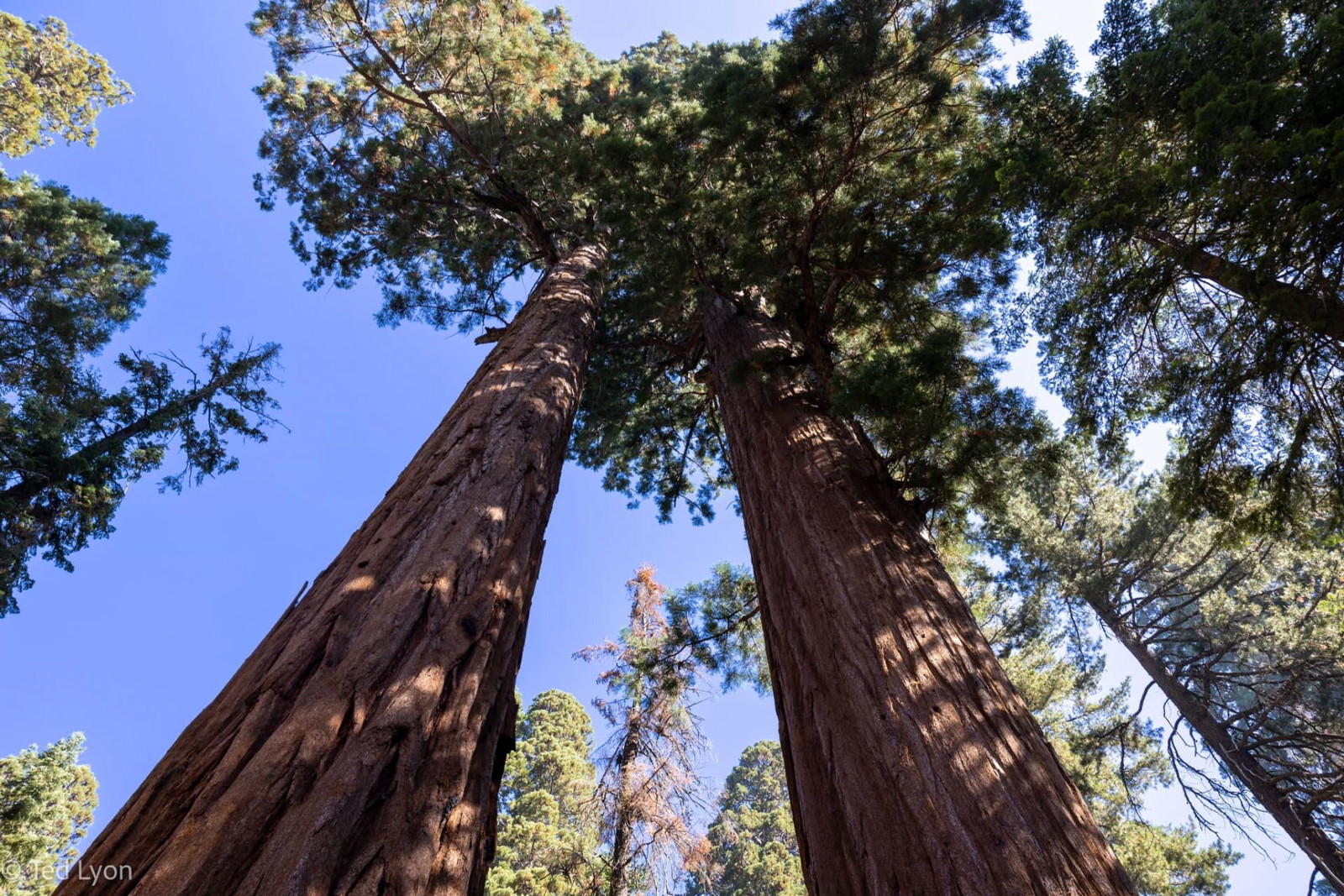 Is the Entry to Sequoia National Park Free? When Is It Open?
The park has an entrance fee, and as of 2023, the daily entrance fee for adults is $35. However, there are a variety of passes and discounted entrance options valid for all of America's national parks. The park is open year-round, but some sections may close during winter due to snow-covered roads. Therefore, it's important to consider weather conditions when planning your visit.
Must-See Places and Activities in Sequoia National Park
Sequoia National Park, located in the Sierra Nevada mountains of California, is a captivating destination teeming with natural wonders and diverse activities. This extensive guide highlights the essential experiences within the park.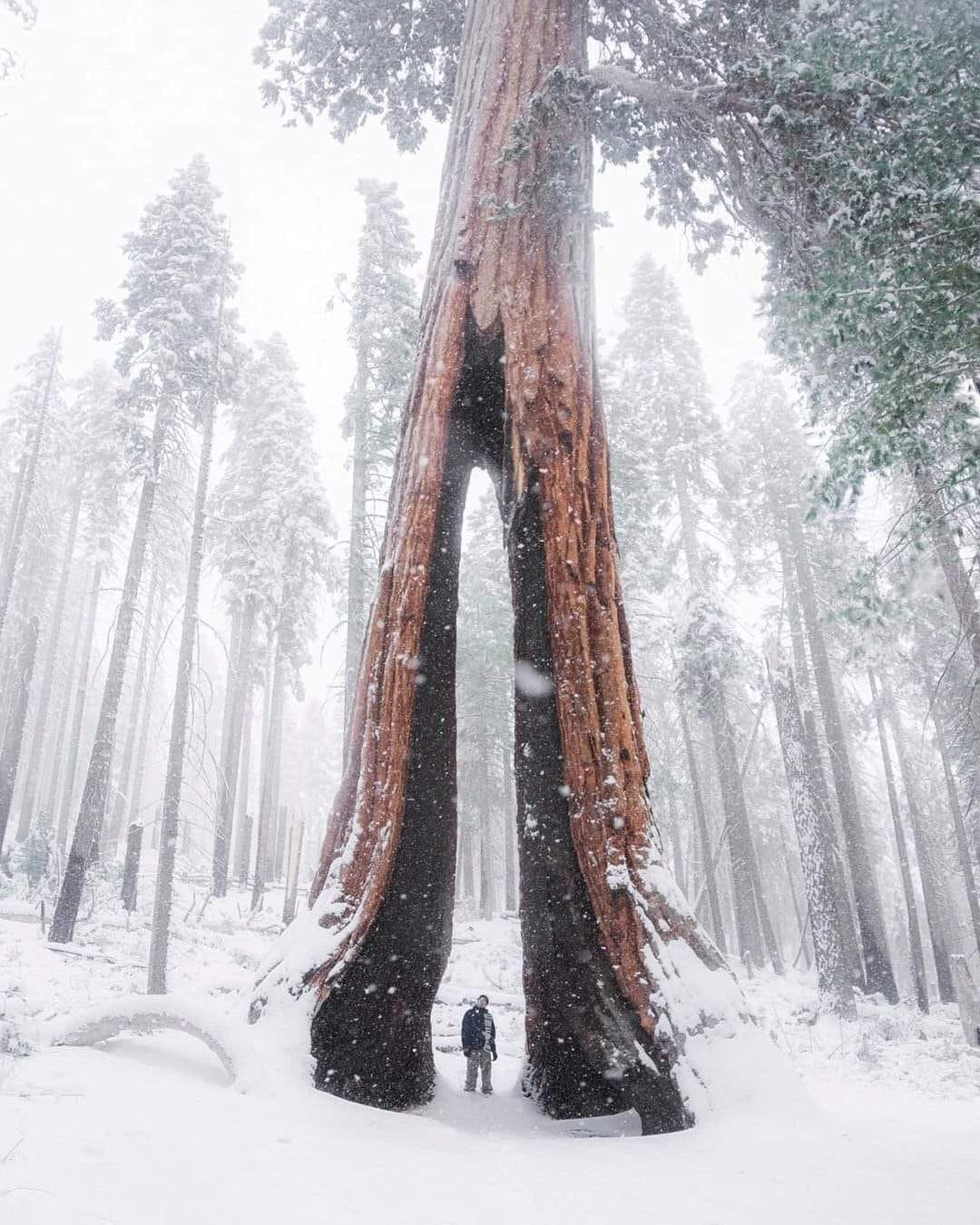 General Sherman Tree: Start your journey with a visit to the General Sherman Tree, the world's largest tree both in volume and age, standing at around 2,200 years old.

Moro Rock: Conquer Moro Rock, a massive granite monolith, for breathtaking panoramic views of the park.

Crescent Meadow: Explore Crescent Meadow, a tranquil oasis surrounded by giant sequoias and abundant wildlife.

Tunnel Log: Drive through the hollowed-out trunk of a fallen sequoia at Tunnel Log, a unique and iconic photo spot.

Crystal Cave: Descend into Crystal Cave, an underground marvel adorned with stunning stalactites and stalagmites.

High Sierra Trail: Challenge yourself with a multi-day hike along the High Sierra Trail, which leads to the stunning Hamilton Lakes.

Crescent Lake: Backpack to Crescent Lake for a remote alpine experience with pristine waters and excellent fishing.

Alta Peak Trail: Hike to Alta Peak's summit for sweeping views of the Great Western Divide and Kaweah Peaks.

Crescent Meadow to Moro Rock Trail: Combine Crescent Meadow and Moro Rock for a diverse hiking experience.

Camping: Immerse yourself in nature by camping at one of the park's campgrounds.

Wildlife Viewing: Observe the park's diverse wildlife, including bears, deer, and various bird species.

Tokopah Falls: Hike to Tokopah Falls, a 1,200-foot waterfall nestled in a lush canyon.

Wuksachi Lodge: Enjoy comfortable accommodations at Wuksachi Lodge amidst towering trees and modern amenities.

Fishing: Cast a line in the park's lakes and streams, teeming with trout.

Beetle Rock: Experience exceptional stargazing opportunities at Beetle Rock.

Ranger Programs: Participate in ranger-led programs to enhance your understanding of the park's ecosystems and history.

Crescent Viewpoint: Soak in panoramic views of the Sierra Nevada range at Crescent Viewpoint.

Winter Adventures: Discover the park's snowy wonderland with activities like snowshoeing and cross-country skiing.

Mineral King Valley: Explore the rugged wilderness of Mineral King Valley, a hidden gem.

Cultural History: Learn about the region's cultural history at Hospital Rock and Indian Village.

Giant Forest Museum: Begin your adventure with a visit to the Giant Forest Museum for insights into the giant sequoias and park conservation efforts.

Lodgepole Visitor Center: Obtain park information and maps at the Lodgepole Visitor Center.

Campfire Programs: Enjoy evening campfire programs at various locations in the park.

Wilderness Permits: Secure a wilderness permit for overnight backpacking adventures.

Responsible Recreation: Follow Leave No Trace principles to preserve the park's natural beauty.

Seasons in Sequoia: Choose the best time to visit based on your preferred activities and seasonal beauty.

Safety in the Wilderness: Prioritize safety with proper planning, essential supplies, and awareness of changing weather conditions.

Wilderness Etiquette: Respect the environment by staying on designated trails and adhering to fire regulations.

Accessibility: Sequoia National Park strives to provide access for all visitors, including those with disabilities.
In conclusion, Sequoia National Park offers a wealth of natural wonders and activities throughout the year. Whether you're exploring its giant trees, embarking on backcountry adventures, or simply enjoying the peaceful scenery, this park promises an unforgettable outdoor experience.
What Is the Best Season to Visit Sequoia National Park?
The best time to visit the park is during the summer and early fall. During these months, the weather is generally pleasant, and the roads are open. However, winter can be a fantastic time to experience activities like skiing and sledding. Each season has its unique charm, so you can choose your visit date based on your preferences and interests.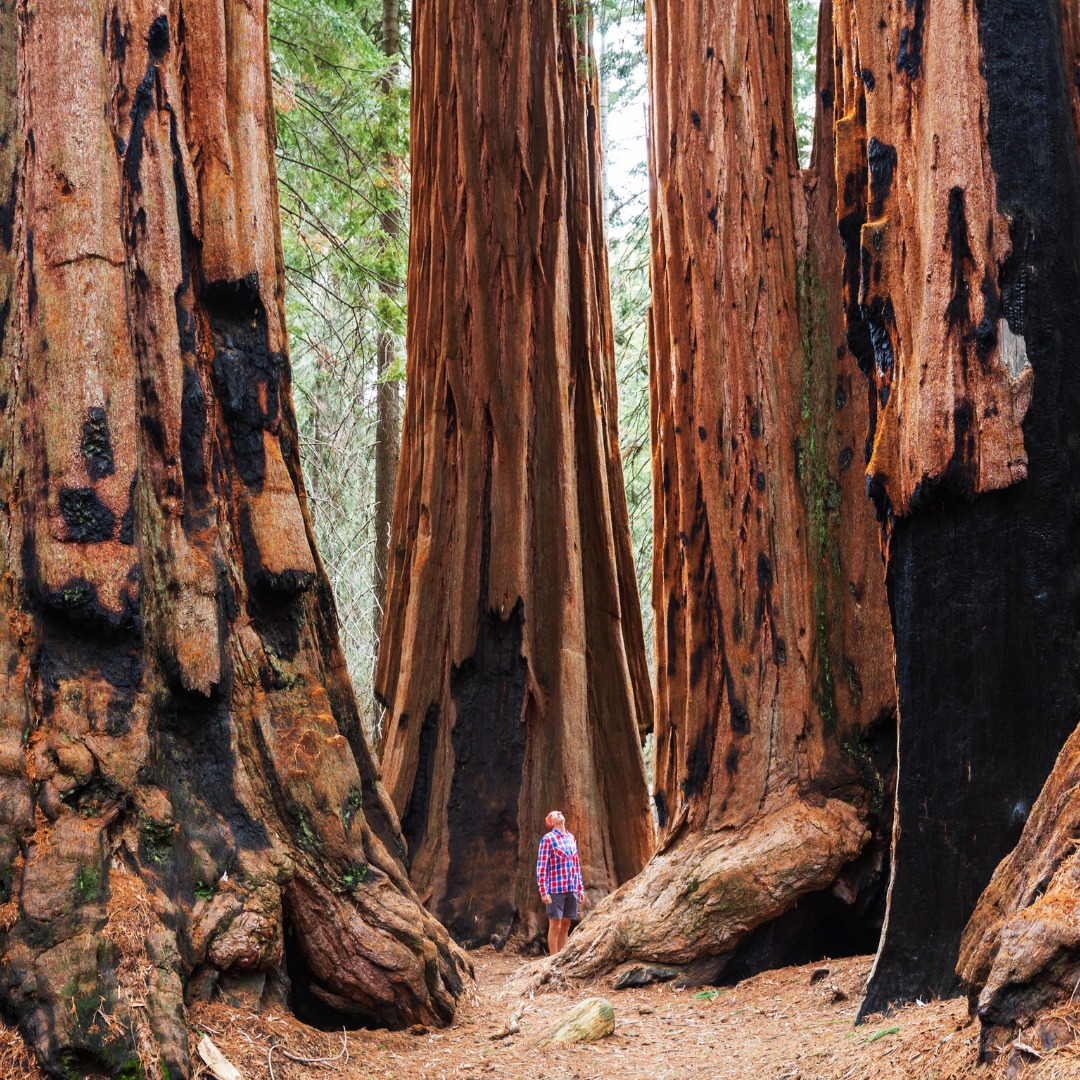 Things to Keep in Mind When Visiting Sequoia National Park
When visiting the park, it's important to preserve the natural wildlife and ensure your safety. Be cautious around wildlife such as bears and store food securely. Additionally, remember that you're at high elevations, so acclimate slowly to avoid altitude-related issues.
Sequoia National Park is the perfect place to explore the magic of nature and create unforgettable memories. With its enchanting trees, breathtaking vistas, and diverse activities, this park can be a dream come true for nature lovers. Offering a different kind of beauty in every season, this park promises an unforgettable adventure.