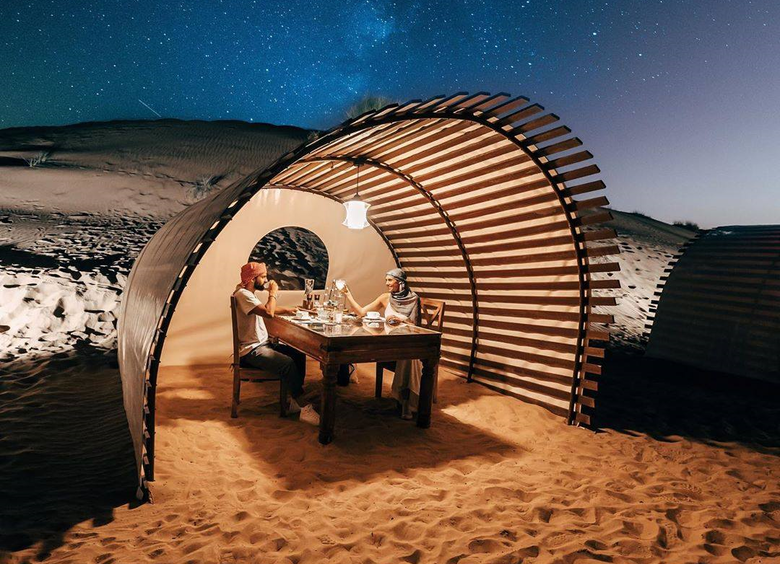 Experience the epitome of luxury and cultural immersion with Platinum Heritage Dubai. Discover the allure of the Arabian desert, indulge in luxurious tours and activities, and create unforgettable memories in the opulent surroundings of Duba
Dubai, a city of opulence and cultural richness, offers a myriad of experiences that epitomize the essence of Arabian hospitality. If you seek an authentic and luxurious adventure, look no further than Platinum Heritage. In this heartfelt blog post, we invite you to embark on a captivating journey to discover the allure of Platinum Heritage Dubai. From its location and transportation options to luxurious tours and unforgettable activities, we will unveil the secrets of this Arabian gem. Join us as we delve into the wonders of Platinum Heritage and unveil the best season to indulge in its unparalleled charm.
Location:
Nestled in the heart of Dubai, Platinum Heritage sets the stage for an enchanting desert experience. Their exclusive desert camp is located in the Dubai Desert Conservation Reserve, a pristine and protected area where you can immerse yourself in the natural beauty and tranquility of the Arabian desert. This unique location ensures an authentic and sustainable encounter with the desert landscape.
How to Get There:
Reaching Platinum Heritage is effortless, with various transportation options available. The most convenient way is to book a transfer through Platinum Heritage, which provides seamless pick-up and drop-off services from your hotel in Dubai. Alternatively, you can opt for a private car or taxi to arrive at the desert camp. The knowledgeable staff at Platinum Heritage will ensure that your journey is smooth and comfortable.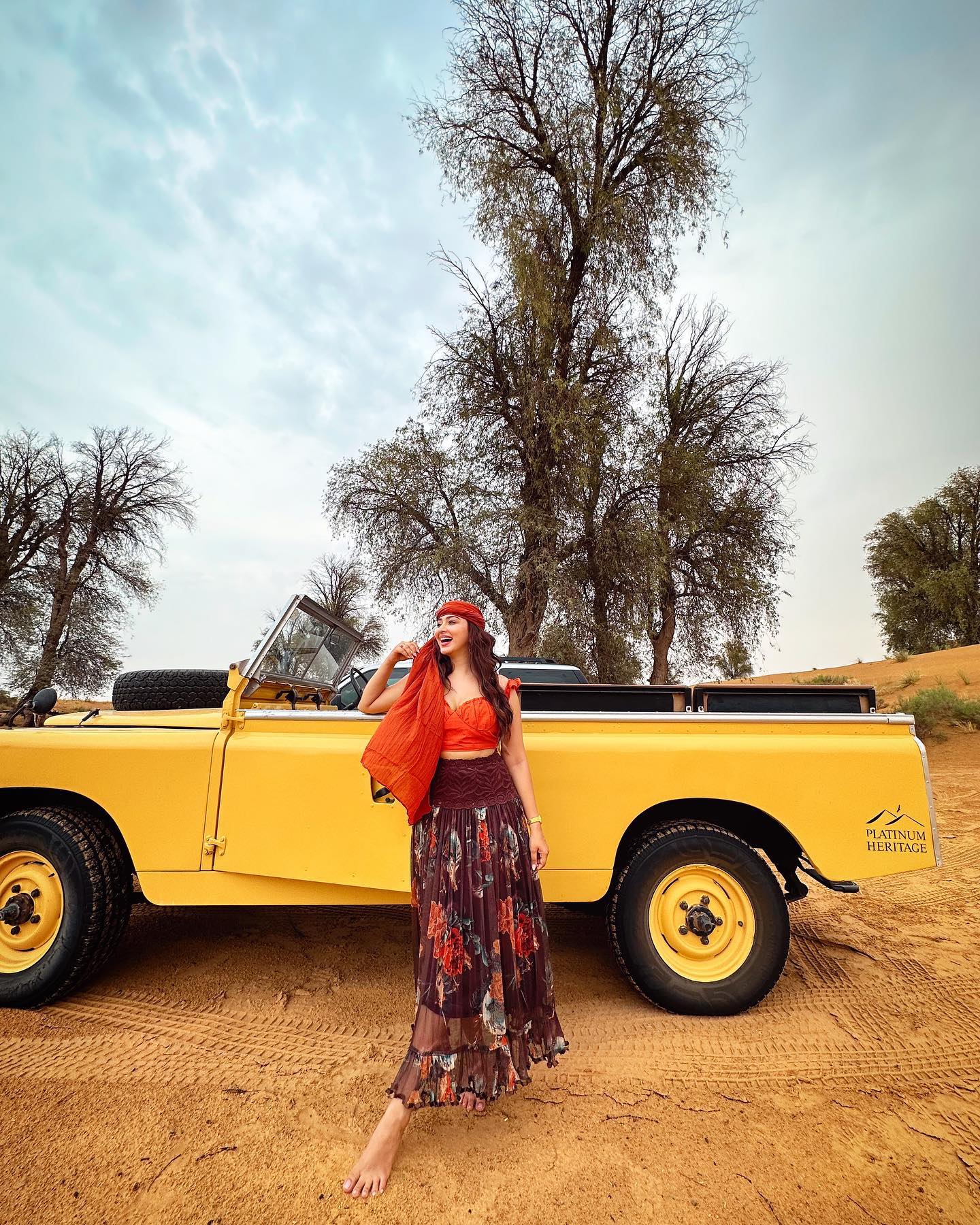 Luxurious Tours:
Platinum Heritage offers a range of luxurious desert tours that immerse you in the Arabian heritage and natural wonders. From dune bashing in vintage Land Rovers to camel riding and falconry displays, each tour is thoughtfully curated to provide an unforgettable experience. Choose from the Platinum Desert Safari, Heritage Desert Safari, or Morning Desert Safari to discover the desert's hidden treasures in style and comfort.
Activities:
Platinum Heritage Dubai offers an array of captivating activities that allow you to immerse yourself in the rich cultural heritage of the region and embrace the natural wonders of the Arabian desert. Each activity is meticulously designed to provide a unique and unforgettable experience:
Camel Riding: Embark on a traditional mode of desert transport as you ride atop a majestic camel, traversing the golden sands of the Arabian desert. Feel the gentle sway of the camel's gait and enjoy the panoramic views of the surrounding dunes.

Falconry Display: Witness the ancient art of falconry, an integral part of Emirati culture. Marvel at the incredible bond between the falcon and its handler as the majestic bird soars through the sky, showcasing its agility and grace. Learn about the history and significance of falconry in the Arabian tradition.

Wildlife Encounters: Platinum Heritage's desert camp is located within the Dubai Desert Conservation Reserve, home to a diverse range of flora and fauna. Take the opportunity to spot native wildlife species such as Arabian gazelles and Oryx. Capture these magical moments with your camera and create lasting memories of your desert adventure.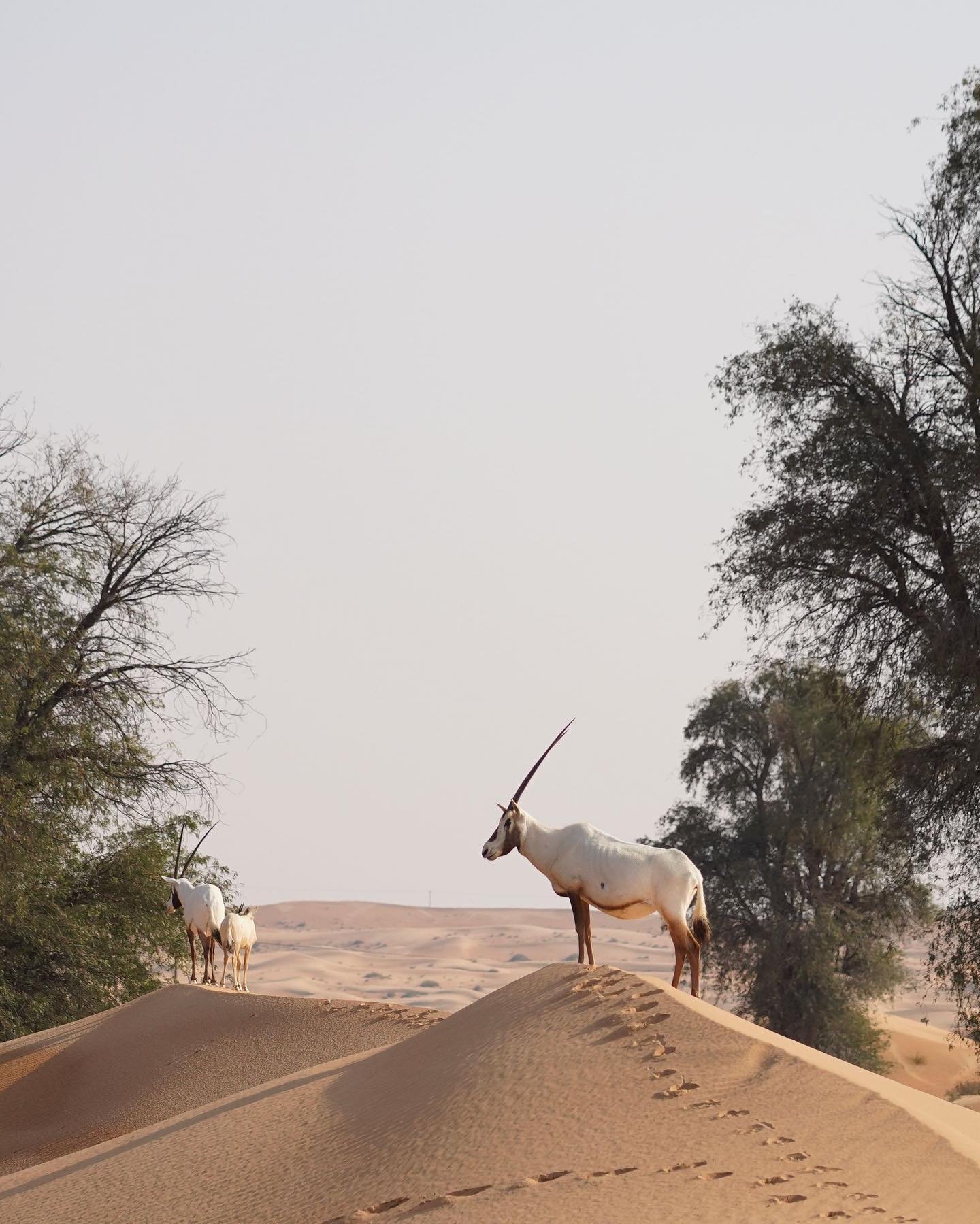 Henna Painting: Immerse yourself in the intricate art of henna painting, a cherished cultural tradition in the Middle East. Let skilled artists adorn your hands or feet with beautiful, temporary henna designs, each with its own symbolic meaning. Experience the joy of this ancient form of body art and take home a unique souvenir.

Traditional Attire: Embrace the Emirati culture by donning traditional attire known as "Kandura" for men and "Abaya" for women. Experience the elegance and grace of these garments, capturing the essence of Arabian heritage through your attire. Dress up and capture stunning photographs against the backdrop of the desert landscape.

Shisha Lounge: Indulge in the age-old tradition of Shisha smoking, a popular social activity in the Middle East. Relax in a comfortable lounge setting as you savor the aromatic flavors of flavored tobacco. Engage in lively conversations with fellow travelers and immerse yourself in the leisurely pace of Arabian hospitality.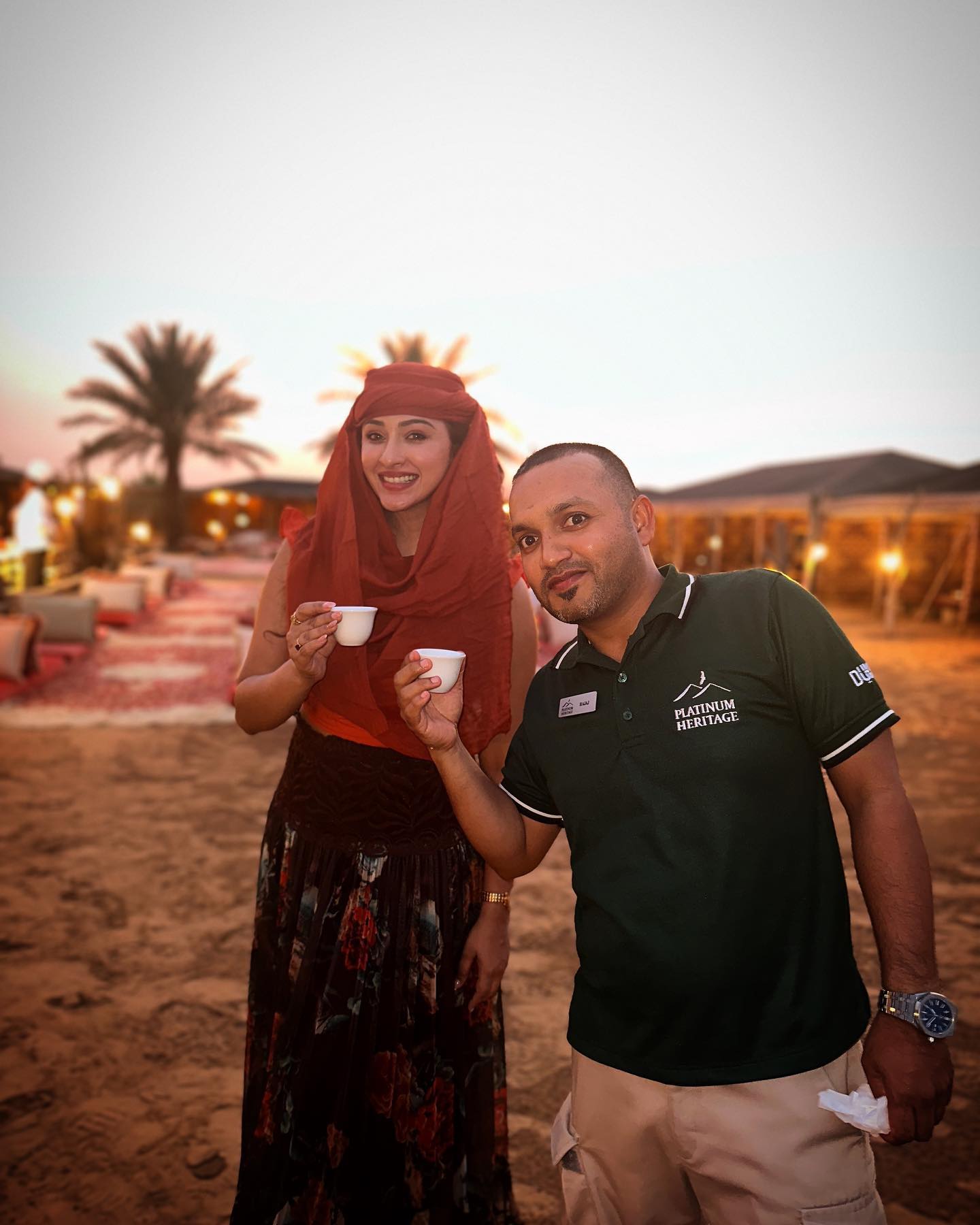 Arabic Cuisine: Delight your taste buds with a sumptuous feast of traditional Arabic cuisine. Relish a delectable selection of grilled meats, flavorful salads, and mouthwatering desserts. Savor the rich flavors and aromatic spices that define Middle Eastern culinary culture. Experience a true gastronomic journey amidst the enchanting desert surroundings.

Entertainment: As the sun sets over the desert, Platinum Heritage Dubai comes alive with mesmerizing entertainment. Experience the captivating performances of Tanoura dancers as they whirl gracefully, showcasing their vibrant costumes and spinning in sync with traditional music. Be enthralled by the mesmerizing belly dancers who enchant with their graceful movements, adding an element of allure and charm to the evening.
Platinum Heritage Dubai ensures that each activity is conducted with the utmost care and authenticity, providing you with an immersive and unforgettable experience that showcases the rich cultural heritage of the Arabian desert.
Best Time to Visit:
Dubai's desert experiences are best enjoyed during the cooler months, from November to March, when temperatures are more comfortable for outdoor activities. During these months, the desert climate is pleasant, allowing you to fully enjoy the tours and activities without the scorching heat of the summer. However, Platinum Heritage ensures that their camps are well-equipped with modern amenities to ensure your comfort and enjoyment throughout the year.
A Samimi Experience:
What sets Platinum Heritage apart is their commitment to providing an authentic and heartfelt experience. The staff members are passionate about sharing their rich cultural heritage and ensure that every guest feels like a cherished part of the Arabian family. From the warm greetings to the personalized attention, Platinum Heritage creates an atmosphere of genuine hospitality that will leave a lasting impression.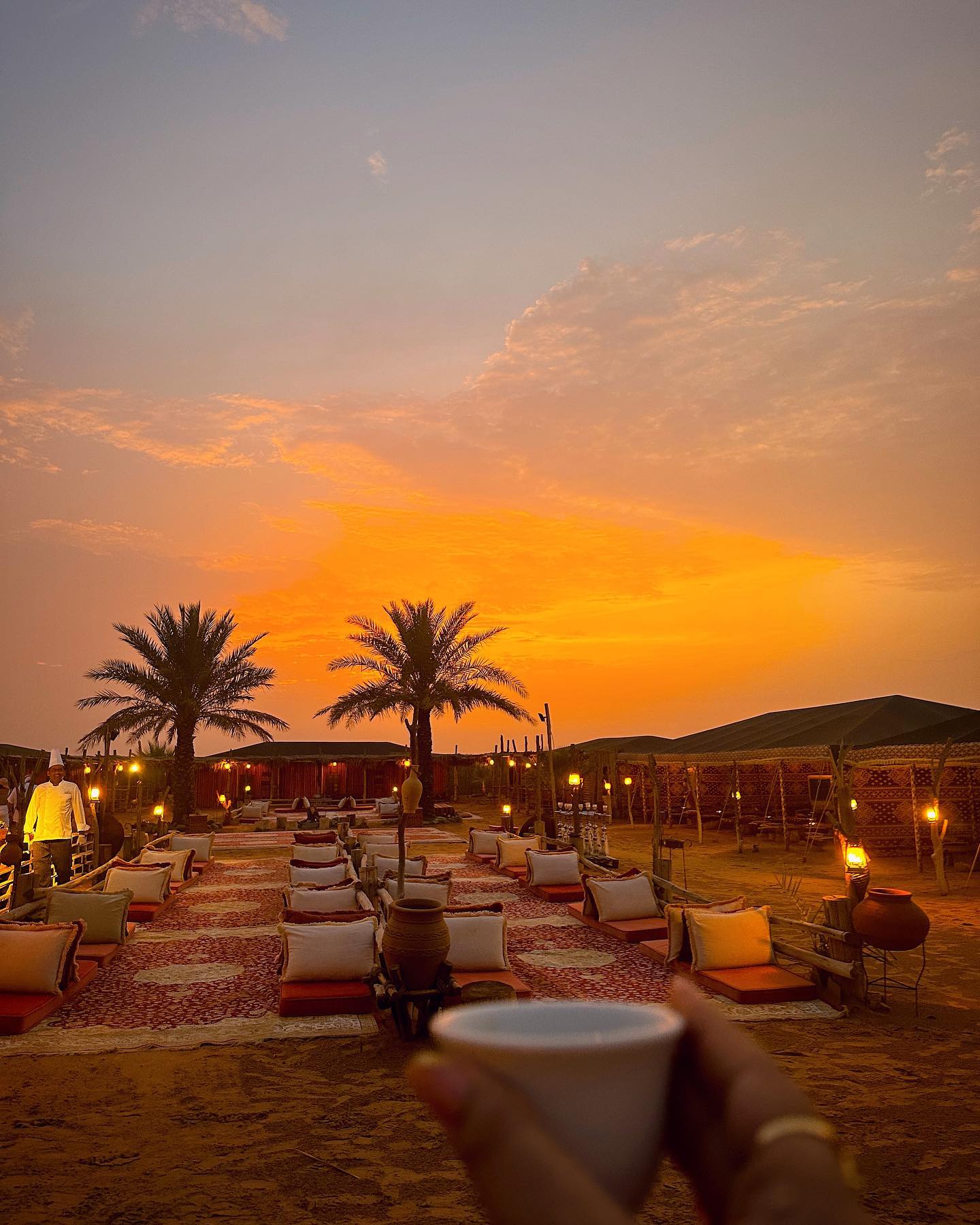 Platinum Heritage Dubai offers a luxurious and heartfelt journey into the heart of Arabia, where ancient traditions meet modern comforts. From its prime location in the Dubai Desert Conservation Reserve to the carefully crafted tours and activities, every element is designed to provide an exceptional and unforgettable experience. Whether you choose to indulge in a desert safari, embrace Emirati culture, or simply bask in the beauty of the Arabian desert, Platinum Heritage will transport you to a world of luxury and enchantment. Come and create cherished memories as you embark on an extraordinary adventure with Platinum Heritage Dubai.