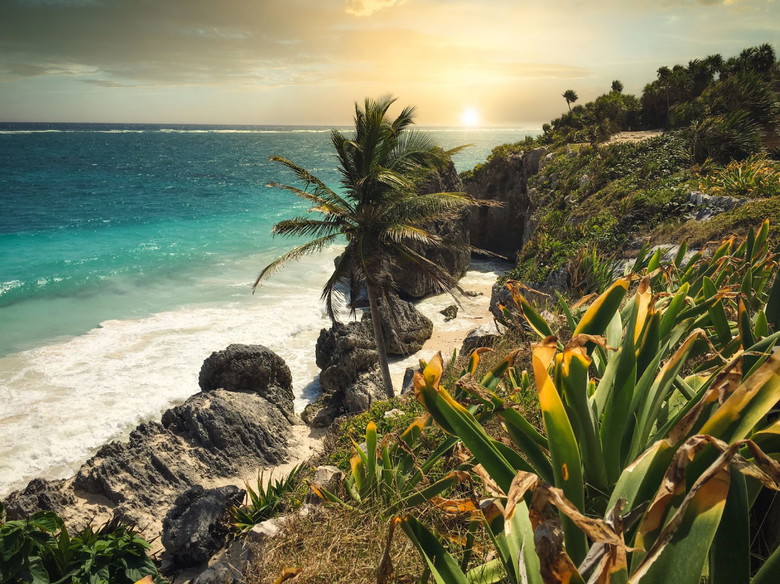 Discover Riviera Maya, a tropical paradise where the Caribbean Sea kisses the Yucatan Peninsula in Mexico.
Welcome to the stunning Riviera Maya, a tropical paradise along Mexico's eastern coast, nestled between the Caribbean Sea and the lush Yucatan Peninsula. With its crystal-clear waters, ancient Mayan ruins, and vibrant culture, Riviera Maya offers a diverse array of experiences for travelers. In this comprehensive guide, we'll take you on a journey to discover the must-see places, local cuisine, accommodations, and all the essential information to make your visit unforgettable.
Where Is Riviera Maya?
Riviera Maya stretches approximately 120 kilometers (75 miles) along the Caribbean coastline of Mexico's Yucatan Peninsula. It's situated in the state of Quintana Roo and is well-known for its proximity to Cancun, the region's major gateway. The location provides easy access to both natural wonders and archaeological treasures.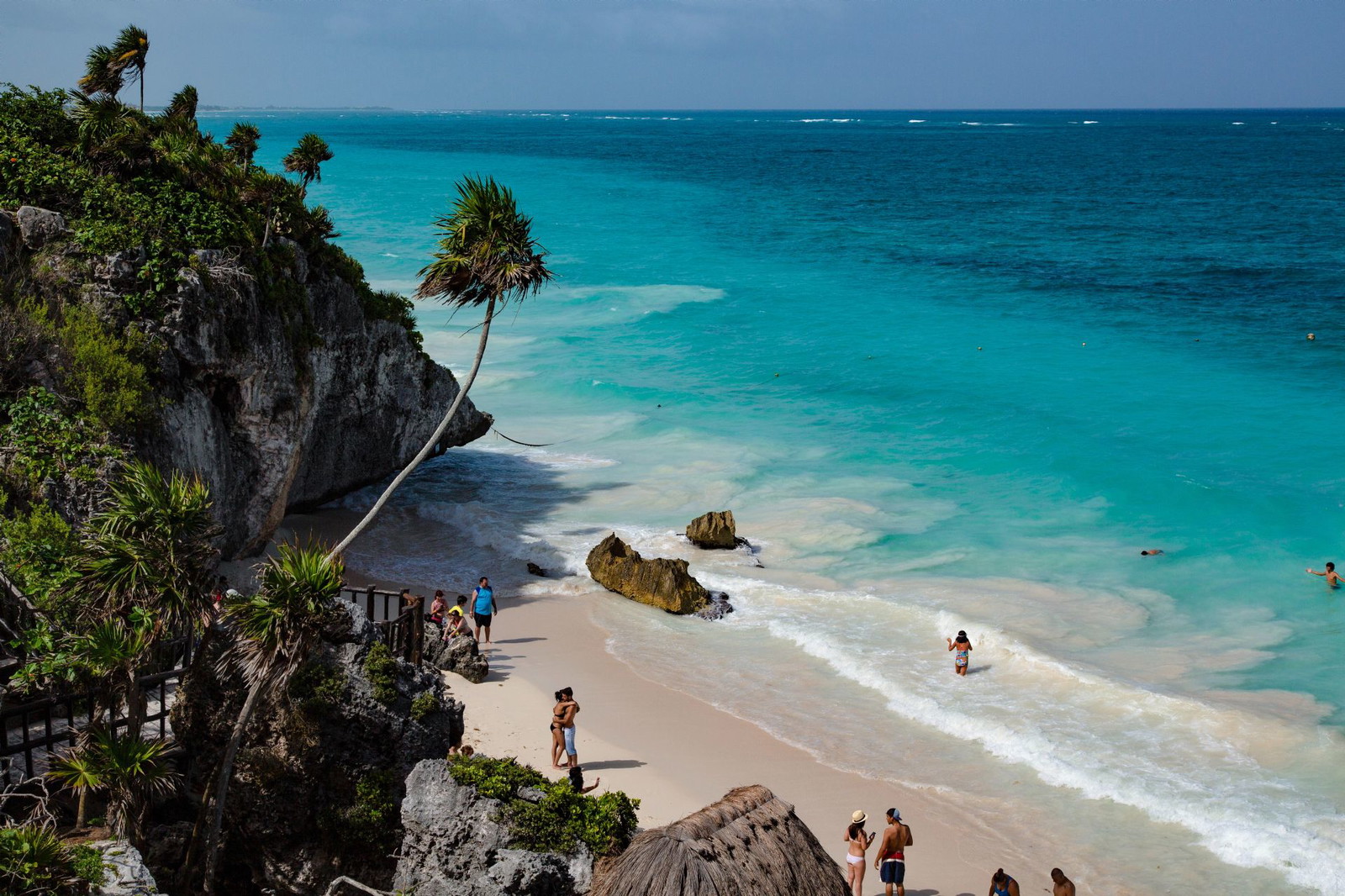 How to Get to Riviera Maya?
Getting to Riviera Maya is convenient, thanks to Cancun International Airport (CUN), one of Mexico's busiest airports. From there, you can arrange transfers or rent a car to reach your destination. Alternatively, you can book a direct flight to Cozumel International Airport (CZM) if you plan to explore Cozumel Island, which is part of the Riviera Maya region. Additionally, numerous highways connect Riviera Maya to other Mexican cities, making road travel a viable option.
Is Entry to Riviera Maya Free? When Is It Open?
Entry to Riviera Maya's public areas and beaches is typically free and open year-round. However, access to certain attractions, such as archaeological sites and eco-parks, may require an admission fee. These sites generally operate during regular business hours, but it's advisable to check the specific opening hours and ticket prices in advance, as they may vary by season and location.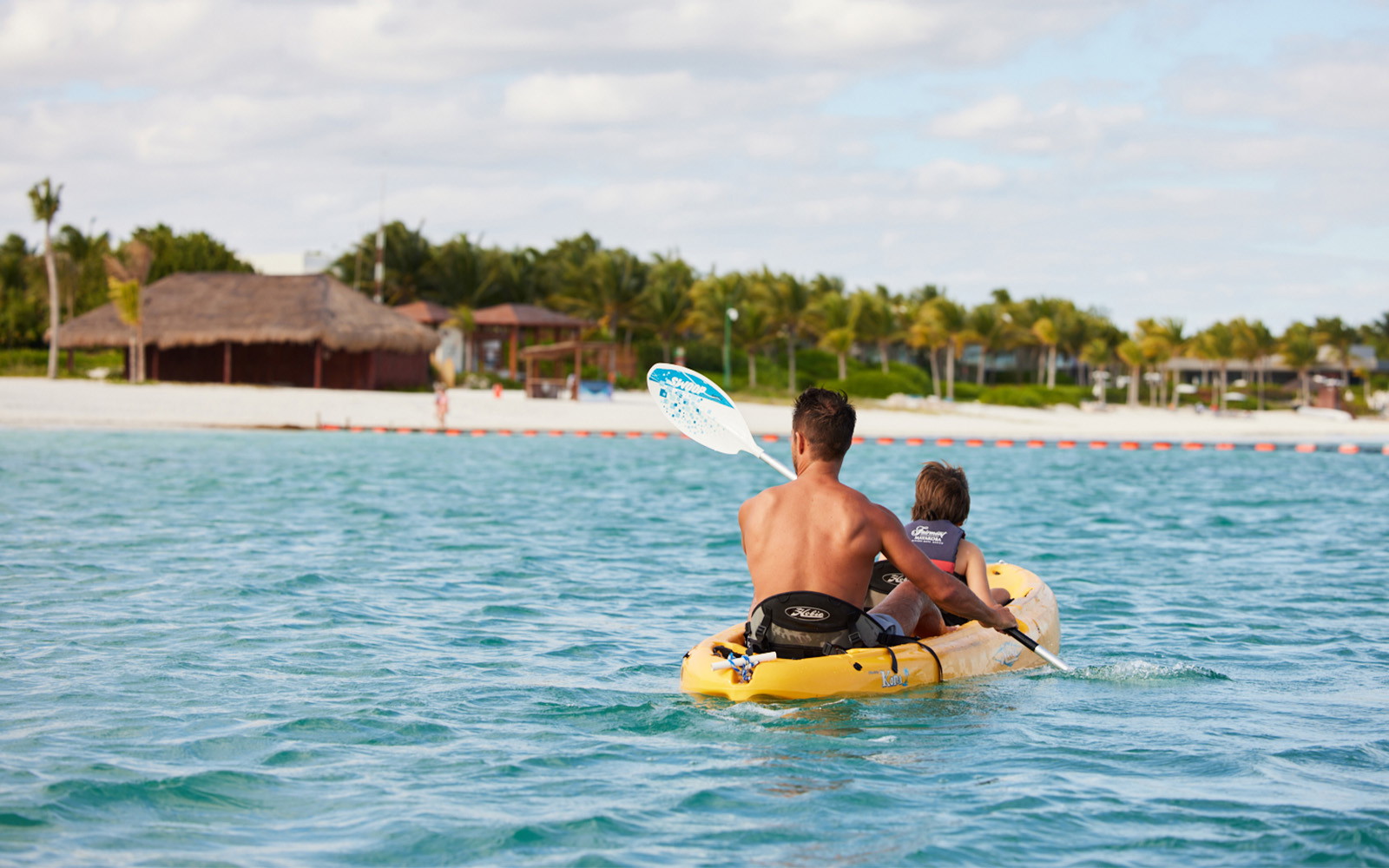 Must-See Places and Activities
Tulum Ruins: Explore the ancient Mayan ruins of Tulum, perched on cliffs overlooking the Caribbean Sea. Discover the rich history and stunning vistas.

Chichen Itza: Visit the iconic Chichen Itza, a UNESCO World Heritage Site and one of the New Seven Wonders of the World, known for its impressive pyramid, El Castillo.

Cenotes: Dive into the mesmerizing cenotes, natural sinkholes formed by collapsed cave systems, for a unique swimming and snorkeling adventure.

Xcaret Park: Immerse yourself in Mexican culture and nature at Xcaret Park, where you can snorkel in underground rivers, witness traditional performances, and encounter wildlife.

Akumal Beach: Swim alongside sea turtles in the tranquil waters of Akumal Beach, known for its incredible marine life.

Coba Ruins: Climb the Nohoch Mul pyramid at Coba Ruins and enjoy panoramic jungle views in a less crowded archaeological site.

Sian Ka'an Biosphere Reserve: Explore the vast Sian Ka'an Biosphere Reserve, a UNESCO site, through boat tours, birdwatching, and encounters with indigenous communities.

Xel-Ha Park: Experience eco-adventure at Xel-Ha Park, where you can snorkel, float down rivers, and enjoy all-inclusive activities in a natural paradise.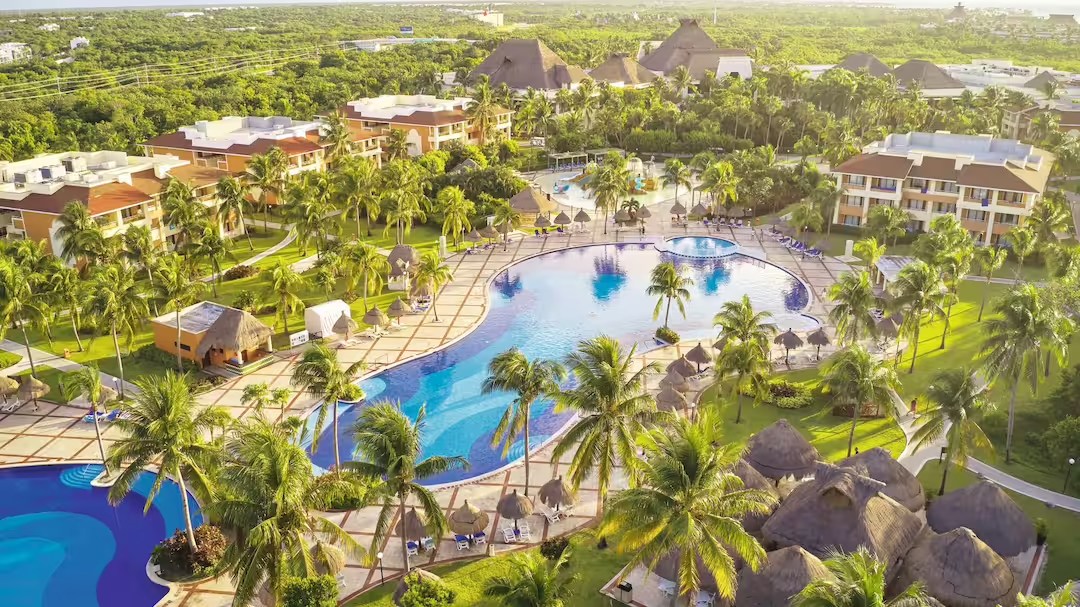 Accommodation
Riviera Maya offers a wide range of accommodations to suit every traveler's preference. You can choose from luxury resorts, boutique hotels, eco-friendly lodges, and budget-friendly options. Beachfront properties provide direct access to the Caribbean's azure waters, while jungle retreats offer a serene escape into nature. Notable areas to stay include Playa del Carmen, Tulum, Akumal, and Puerto Morelos.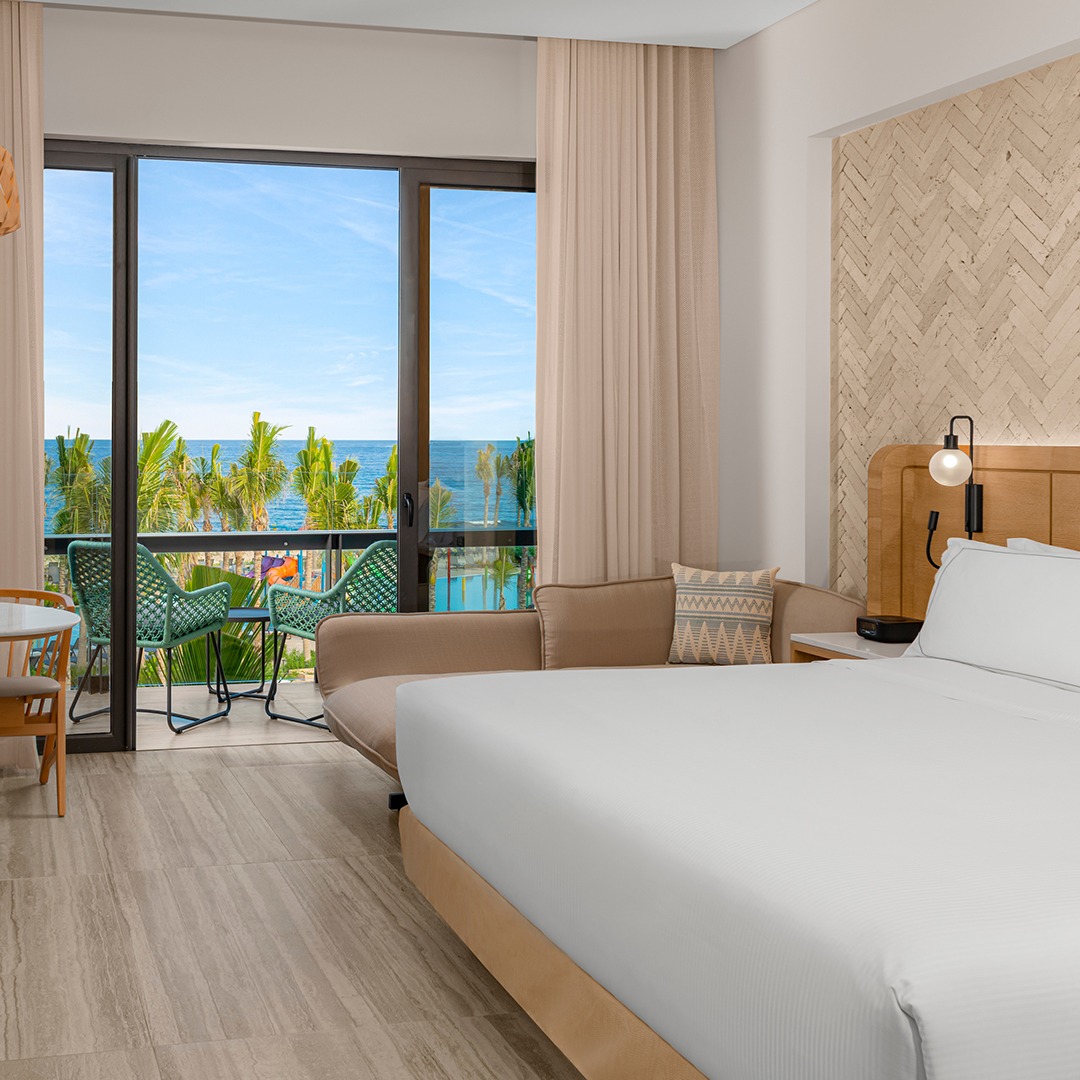 Luxury resorts like Rosewood Mayakoba and Banyan Tree Mayakoba offer unparalleled comfort, private villas, and exclusive amenities. Boutique hotels like Nomade Tulum provide unique experiences with artistic design and beachfront yoga classes.
For eco-conscious travelers, lodges like Nueva Vida de Ramiro in Tulum blend sustainability with comfort. Budget travelers can find hostels and affordable hotels in Playa del Carmen and Puerto Morelos.
Local Cuisine
Riviera Maya's culinary scene is a tantalizing fusion of Mexican and international flavors. Savor traditional Yucatecan dishes like cochinita pibil (marinated pork), ceviche, and fresh seafood tacos. Don't miss the opportunity to taste authentic Mexican street food from local vendors, offering everything from tamales to elote (grilled corn).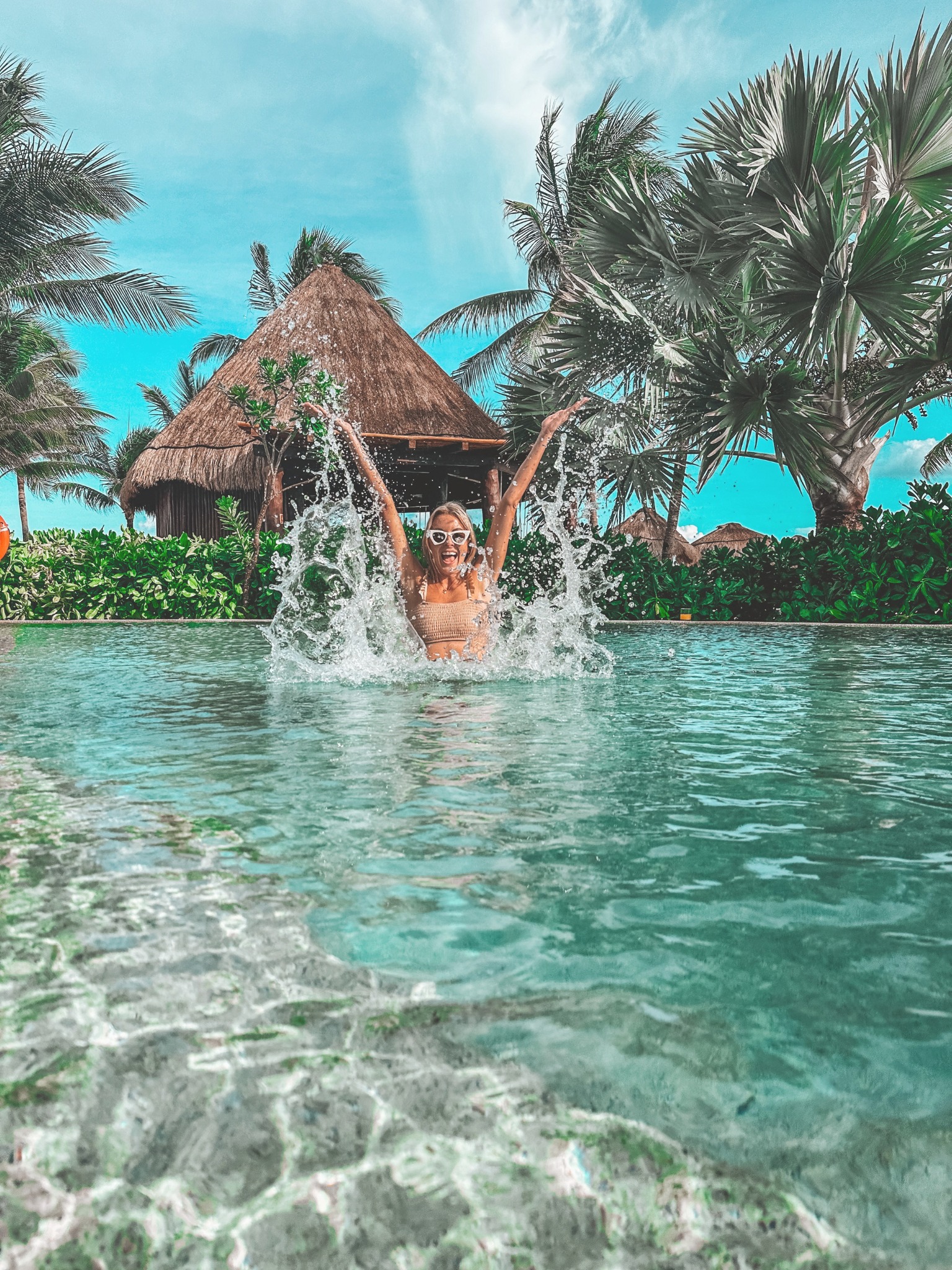 Exploring Playa del Carmen's Fifth Avenue reveals a world of dining options, from trendy cafes to upscale restaurants serving international cuisine. Be sure to try the region's unique habanero-based hot sauces and indulge in refreshing aguas frescas (fruit drinks).
When to Visit?
Riviera Maya's climate makes it a year-round destination. The dry season from November to April offers pleasant weather with less rainfall, ideal for exploring archaeological sites and enjoying outdoor activities. The wetter months from May to October bring occasional rain showers but lush green landscapes.
Consider visiting during the shoulder seasons, such as late spring or early autumn, to avoid crowds and find better deals on accommodations. Keep in mind that hurricane season runs from June to November, so be prepared for possible weather-related disruptions if you travel during this period.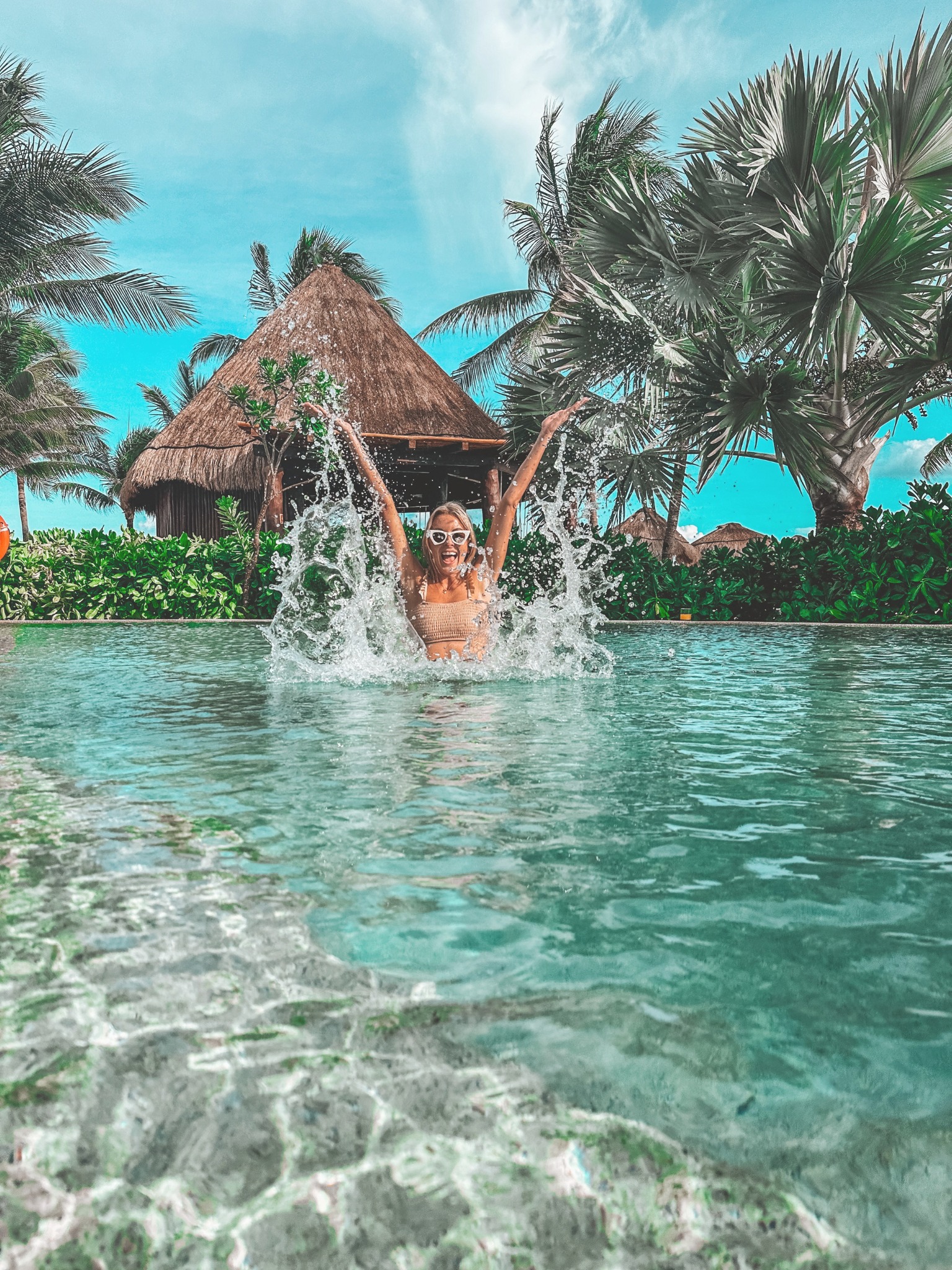 Things to Keep in Mind When
Sun Protection: Sunscreen, hats, and sunglasses are essential due to the strong Caribbean sun.

Currency: The Mexican Peso (MXN) is the local currency, although U.S. dollars are widely accepted in tourist areas.

Safety: Riviera Maya is generally safe for travelers, but exercise standard precautions, such as safeguarding valuables and avoiding isolated areas at night.

Language: Spanish is the official language, but English is widely spoken in tourist areas.

Reservations: Book popular tours and activities in advance, especially during peak seasons.

Respect for Nature: Practice responsible tourism by preserving the environment, respecting wildlife, and disposing of trash properly.

Travel Insurance: Consider travel insurance for unexpected events and emergencies.
In summary, Riviera Maya promises an enchanting blend of history, nature, and culture, making it a captivating destination year-round. With its pristine beaches, ancient wonders, and diverse cuisine, it offers an unforgettable travel experience that caters to every type of adventurer.