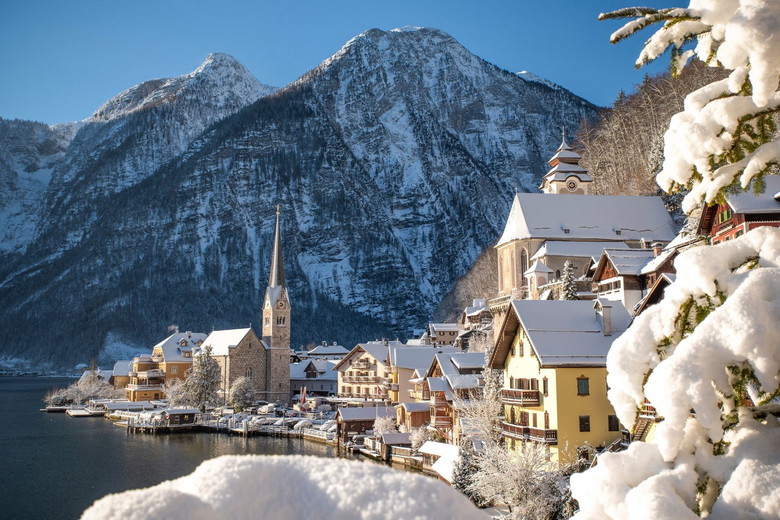 Hallstatt in winter: A magical Christmas wonderland in the Austrian Alps. Explore activities, accommodations, and the enchanting charm of this picturesque village.
Hallstatt, a charming village nestled in the heart of the Austrian Alps, is a dream destination for winter lovers. With its picturesque landscapes, fairy-tale-like architecture, and a touch of enchantment, Hallstatt transforms into a magical wonderland during the Christmas season. In this blog post, we will explore how to reach Hallstatt, average flight ticket prices, accommodation options ranging from luxury to budget, the activities to enjoy during Christmas, and the must-visit places in and around Hallstatt.
1. How to Reach Hallstatt, Austria
Getting to Hallstatt is an adventure in itself. The nearest international airport is Salzburg Airport, which is well-connected to major cities in Europe. From the airport, you can take a combination of public transportation, including trains and buses, to reach Hallstatt. Another option is to rent a car and enjoy a scenic drive through the Alps to this winter paradise.
2. Average Flight Ticket Prices
The cost of flight tickets to Salzburg Airport may vary depending on the time of year, demand, and your departure location. On average, expect to pay between $500 and $800 for a round-trip ticket from major European cities. It's recommended to book your flights well in advance and keep an eye out for any deals or promotions offered by airlines.
3. Accommodation Options: Luxury and Budget
Hallstatt offers a range of accommodation options to suit different budgets and preferences. For those seeking a luxurious experience, there are charming boutique hotels and resorts with stunning lake views, spa facilities, and gourmet dining. The average cost per night in these establishments ranges from $200 to $500.
Alternatively, budget travelers can find cozy guesthouses, bed and breakfasts, and holiday rentals at more affordable prices, averaging between $100 and $200 per night. These options still provide comfortable accommodations with a touch of local hospitality.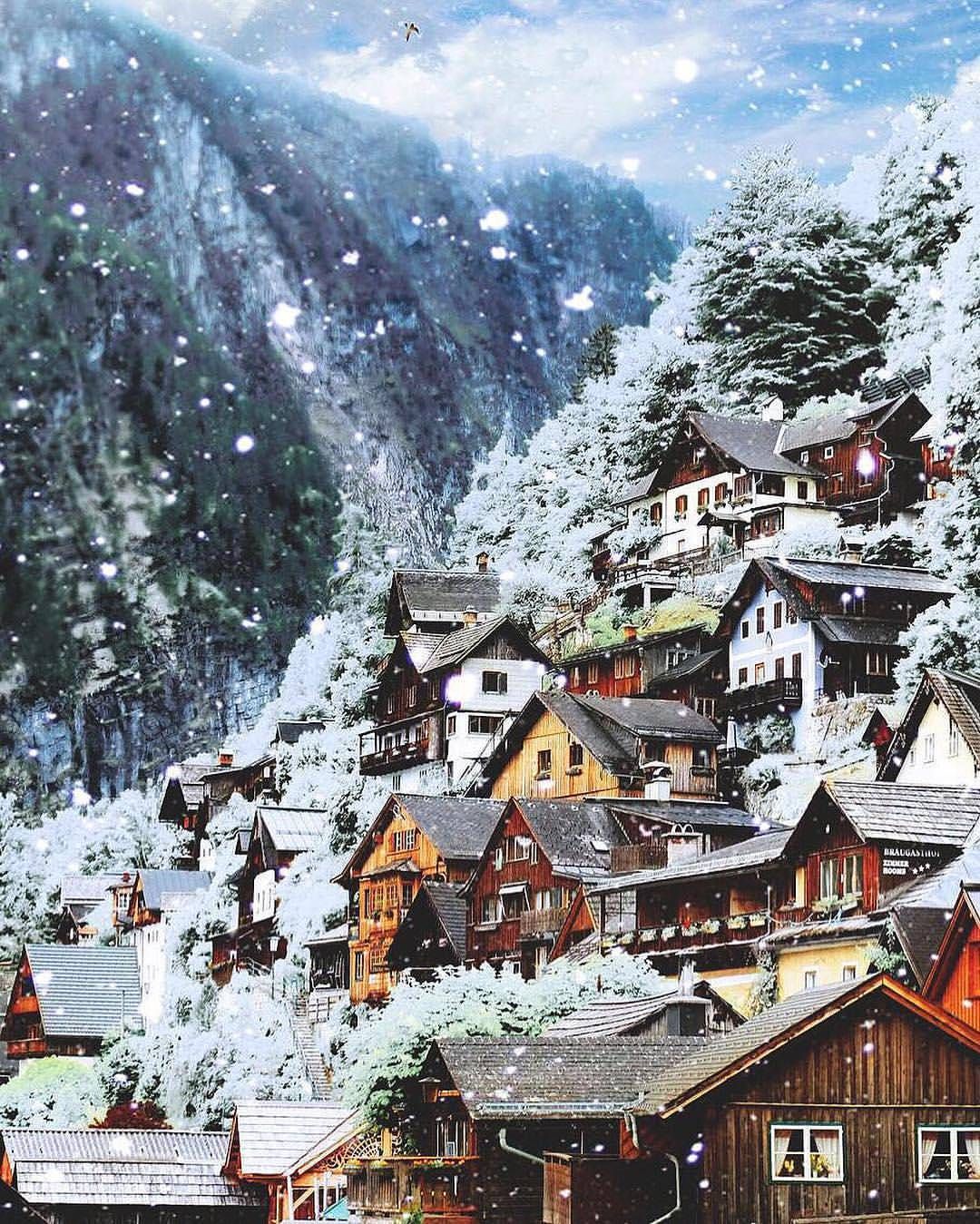 4. Christmas Activities in Hallstatt
Hallstatt truly comes alive during the Christmas season, offering a host of activities to celebrate the holiday spirit. Some of the activities you can enjoy include:
Christmas Markets: Immerse yourself in the festive atmosphere by exploring the local Christmas markets, where you can find handcrafted gifts, traditional treats, and mulled wine.
Ice Skating: Glide across the frozen surface of Lake Hallstatt on ice skates, surrounded by breathtaking snowy landscapes.
Christmas Concerts: Attend enchanting Christmas concerts featuring local choirs and orchestras, filling the air with melodious tunes.
Advent Boat Rides: Take a romantic boat ride on Lake Hallstatt, admiring the illuminated village and mountains as you soak in the tranquil ambiance of the season.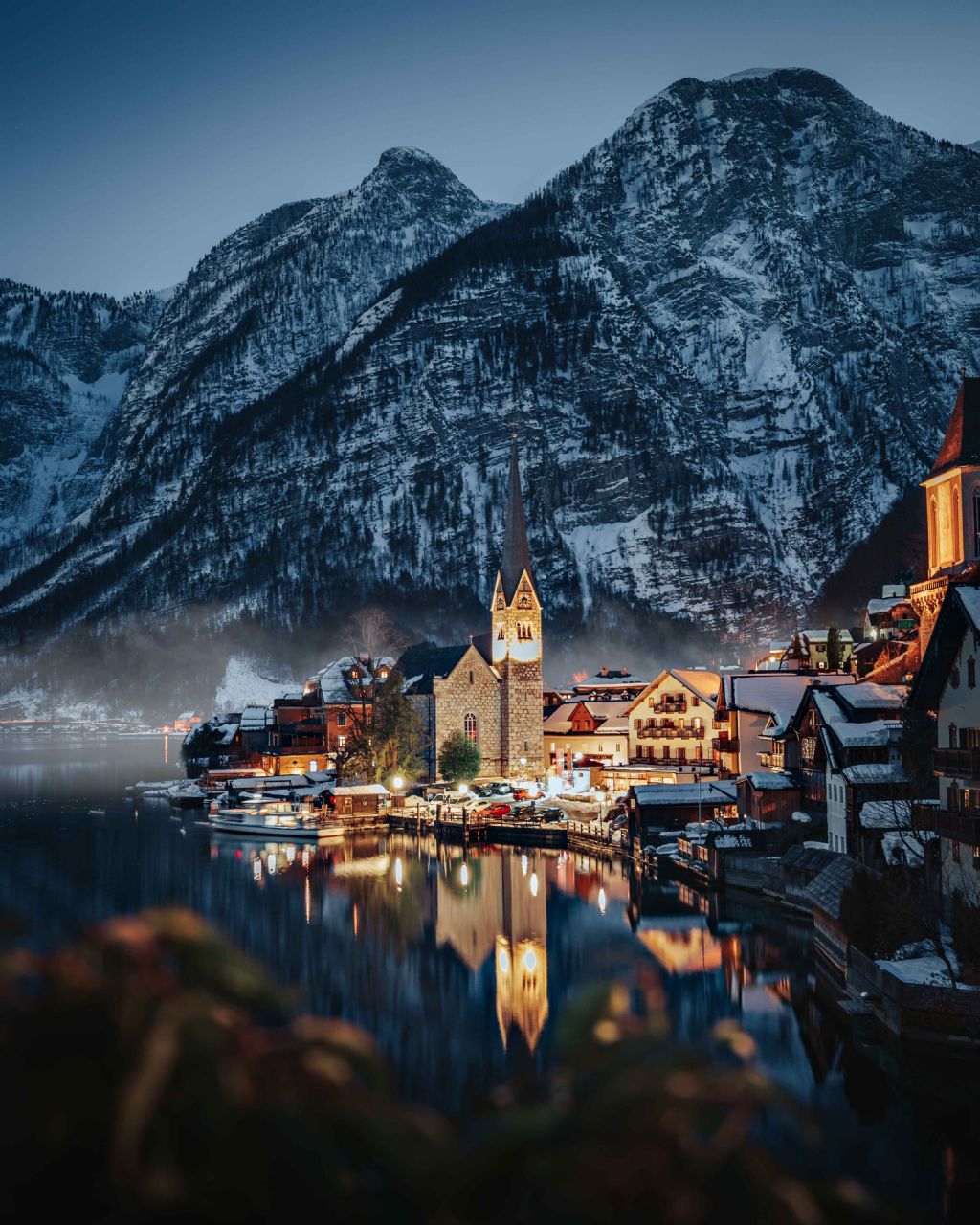 5. Must-Visit Places in and around Hallstatt
While in Hallstatt, make sure to explore the following places:
Hallstatt Skywalk: Take a cable car ride to the Skywalk viewpoint for panoramic views of the village, lake, and surrounding mountains.
Dachstein Ice Cave: Venture into the depths of the Dachstein Ice Cave, a mesmerizing natural wonderland of ice formations and frozen sculptures.
Salt Mine Tours: Discover the rich history of Hallstatt's salt mining heritage by embarking on an underground tour of the salt mines.
Five Fingers Viewing Platform: Visit the Five Fingers Viewing Platform, offering awe-inspiring views of the Dachstein Mountains and the surrounding valleys.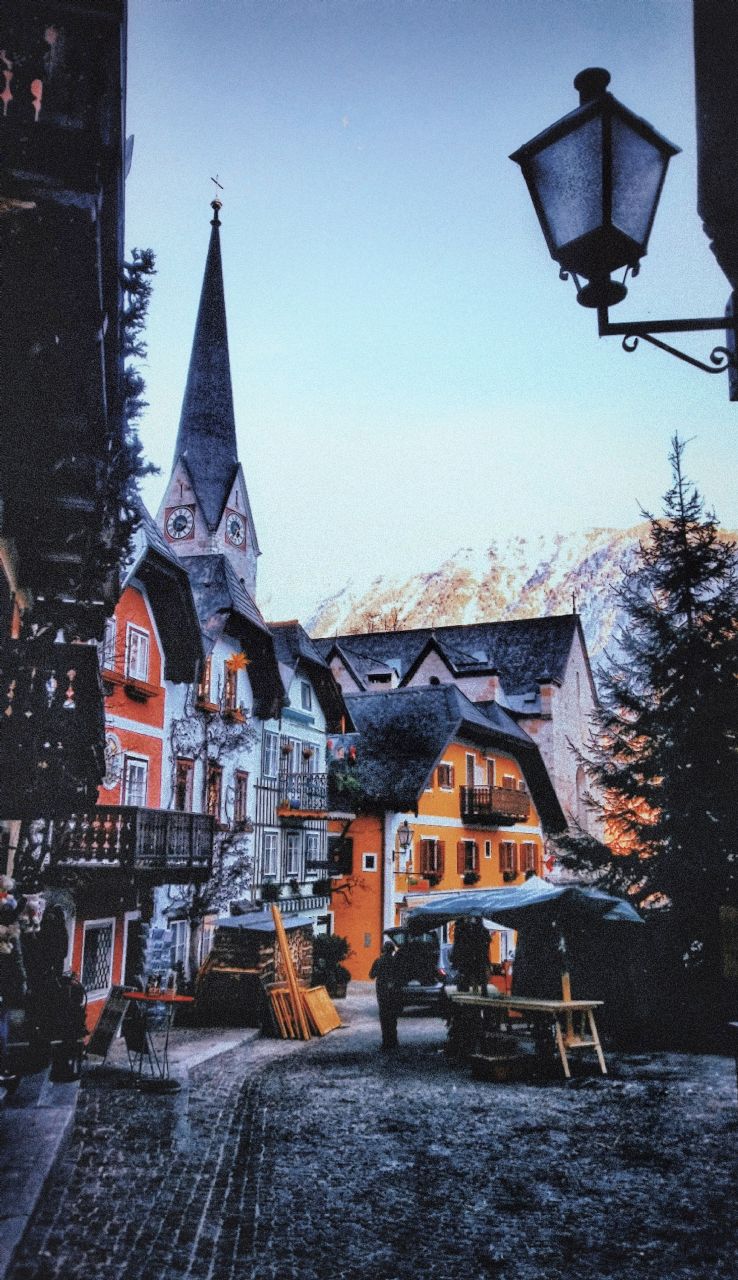 Winter in Hallstatt is a magical experience, especially during the Christmas season. From picturesque landscapes to the festive Christmas activities, Hallstatt offers a truly enchanting getaway. Whether you choose to indulge in luxury accommodations or opt for a budget-friendly stay, the beauty of Hallstatt will leave you in awe. Immerse yourself in the holiday spirit as you explore the charming Christmas markets, enjoy ice skating on Lake Hallstatt, and attend magical Christmas concerts.
Don't miss the opportunity to visit the Hallstatt Skywalk for breathtaking views, explore the fascinating Dachstein Ice Cave, and delve into the history of salt mining with a tour of the salt mines. And, of course, make sure to visit the Five Fingers Viewing Platform for an unforgettable panoramic experience.
In Hallstatt, the winter season is truly a time of wonder, where the beauty of nature meets the warmth of Christmas traditions. So, pack your winter essentials and get ready to embrace the magic of Hallstatt during the most wonderful time of the year.