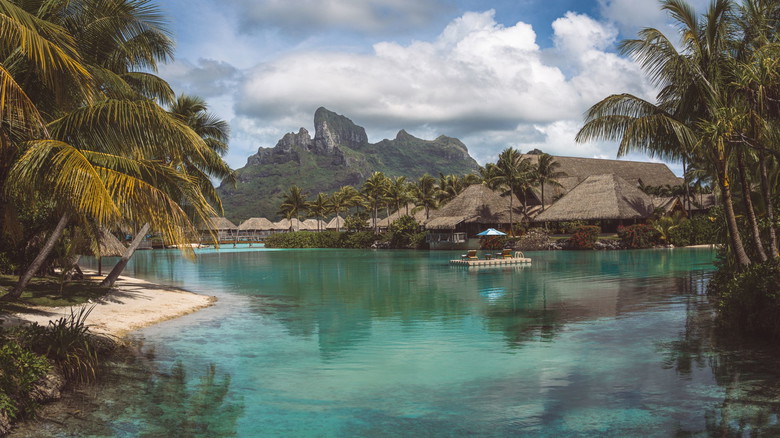 Bora Bora Beach 2023 Guide: Your Tropical Paradise Awaits! Explore stunning beaches, turquoise waters, and thrilling activities. Plan your dream getaway now!
Bora Bora Beach is considered a paradise for vacationers worldwide, renowned for its white sandy beaches, tranquil turquoise waters, and natural beauty. Situated in French Polynesia in the South Pacific Ocean, this exotic island is the perfect destination for those seeking an unforgettable holiday experience. Bora Bora mesmerizes not only with its beaches and landscapes but also with its rich marine life and water sports opportunities. In this article, we will provide detailed information about the location of Bora Bora Beach, transportation options, the best time to visit, activities to enjoy, and accommodation facilities. If you dream of a unique vacation, Bora Bora Beach might just be the paradise you've been looking for.
Where is Bora Bora Beach?
Bora Bora Beach is located in the South Pacific Ocean, in the archipelago of French Polynesia. Specifically, it is situated in the Society Islands group, which is an overseas collectivity of France. The island of Bora Bora is approximately 230 kilometers (143 miles) northwest of Tahiti, the largest island in French Polynesia.
Geographically, Bora Bora is a volcanic island surrounded by a lagoon and a barrier reef. The island itself is relatively small, covering an area of about 29.3 square kilometers (11.3 square miles), and it is characterized by lush tropical vegetation and towering volcanic peaks.
The main settlement on the island is Vaitape, where you can find various shops, restaurants, and services for tourists. However, the main attractions of Bora Bora are its stunning beaches, particularly Matira Beach, which is often considered one of the most beautiful beaches in the world.
Bora Bora's remote location and its pristine natural beauty make it a sought-after destination for travelers seeking a truly exotic and luxurious escape. The turquoise waters, abundant marine life, and the feeling of being in a remote paradise contribute to the allure of Bora Bora Beach, making it a dream destination for honeymooners, couples, and adventure seekers alike.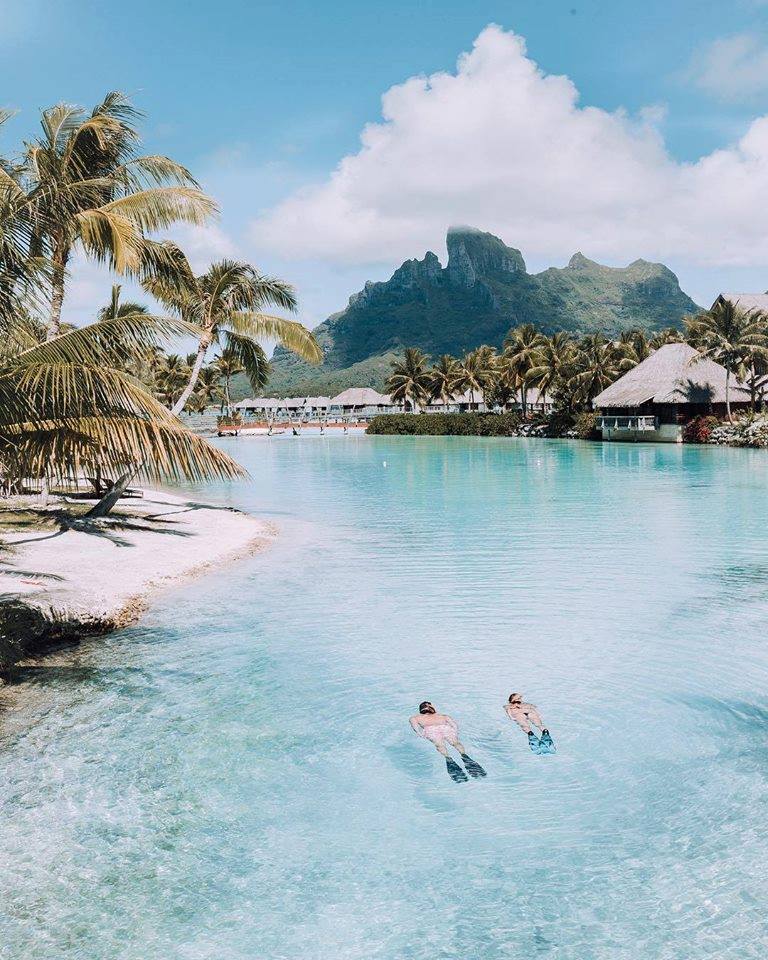 How to Get to Bora Bora Beach? Nearest Airport and Average Airfare
Getting to Bora Bora Beach is an adventure in itself, as this remote and exotic island requires a few transportation steps. Here's a more detailed guide on how to get to Bora Bora Beach, including information on the nearest airport and average airfare:
International Flight to Tahiti: The first step in reaching Bora Bora Beach is to fly to Tahiti, the largest island in French Polynesia. Faa'a International Airport (PPT), located near Papeete, is the main international airport in Tahiti. Many major airlines operate flights to Tahiti from various countries around the world.

Domestic Flight to Bora Bora: From Tahiti, travelers need to take a domestic flight to reach Bora Bora. Air Tahiti operates regular flights between Tahiti's Faa'a Airport (PPT) and Bora Bora Airport (BOB). The flight duration is approximately 50 minutes. These domestic flights provide breathtaking views of the turquoise lagoons and the lush green landscape of the Society Islands.

Ferry Option: An alternative to flying is taking a ferry from Tahiti to Bora Bora. The ferry ride is a more affordable option compared to air travel and offers a scenic journey across the Pacific Ocean. The ferry service is operated by a company called Bora Bora Pearl Beach Ferry, and the journey takes about 3-4 hours, depending on weather conditions.
Average Airfare to Bora Bora: The airfare to Bora Bora can vary significantly depending on several factors, including the departure location, time of booking, and travel dates. Generally, flights to Bora Bora from major international cities can be relatively expensive due to the remote location of the island and the limited number of flights. On average, economy class airfares can range from $1,500 to $3,000 USD or more for a round-trip ticket. Business class and first-class tickets can be substantially higher.
It's essential to book flights well in advance, especially during peak travel seasons, to secure better deals and availability.
While the journey to Bora Bora Beach may require multiple steps and some planning, the reward is a once-in-a-lifetime experience in an idyllic paradise. The captivating beauty of the island's beaches, the crystal-clear waters, and the luxury resorts make the effort worthwhile, providing an unforgettable tropical escape for all travelers.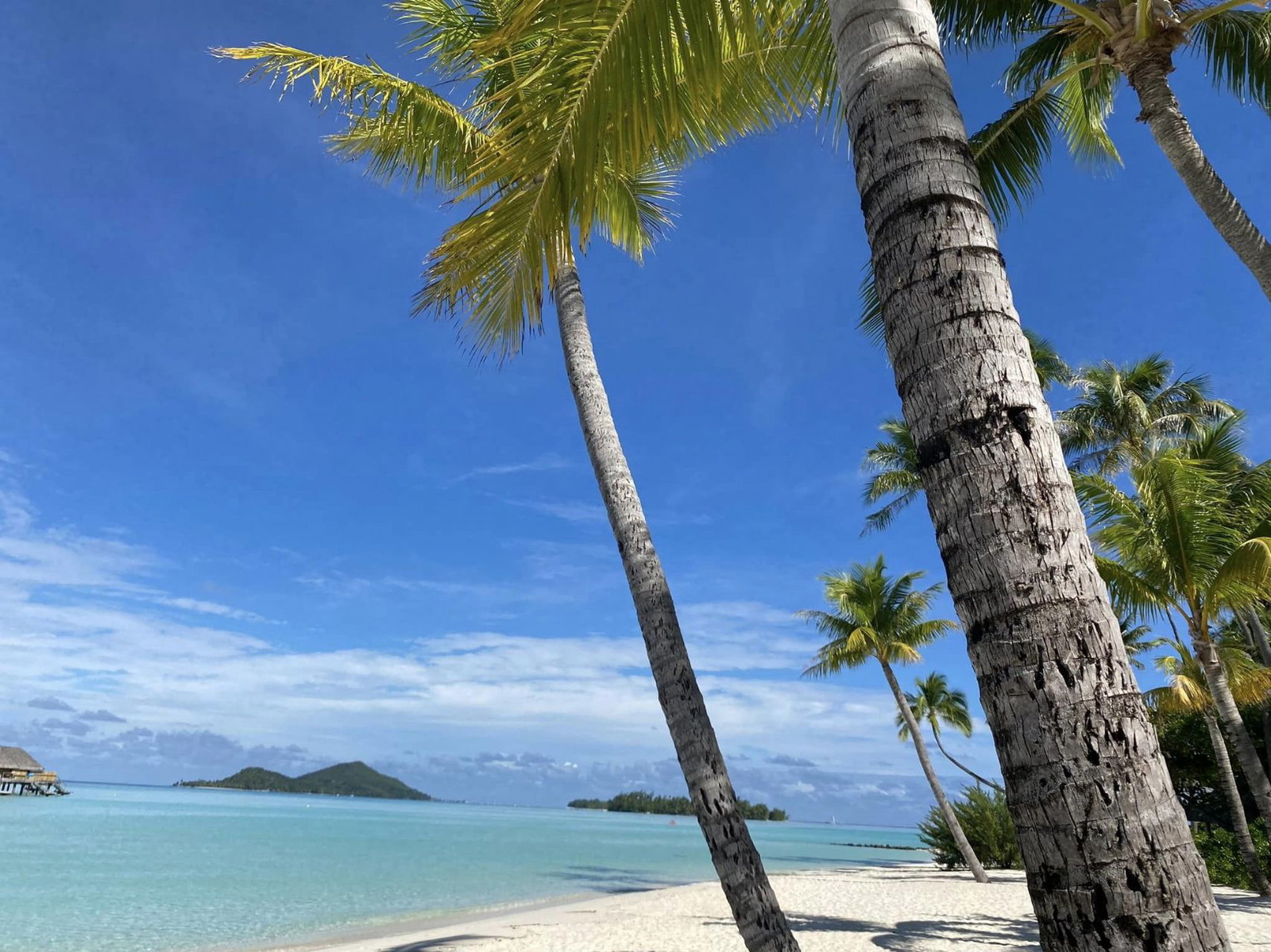 Which Season is Best to Visit Bora Bora Beach?
The best time to visit Bora Bora Beach is generally during the dry season, which falls between May and October. This period is considered the peak tourist season due to the more favorable weather conditions and fewer chances of rainfall. Here are some reasons why the dry season is considered the ideal time to visit:
Weather: During the dry season, Bora Bora experiences less rainfall and more sunny days. The weather is generally warm and pleasant, with temperatures ranging from 24°C to 30°C (75°F to 86°F), making it perfect for outdoor activities and water sports.

Water Clarity: The dry season offers better visibility in the water, making it an excellent time for snorkeling, scuba diving, and other underwater activities. The turquoise lagoon waters become even more inviting during this time, allowing visitors to explore the vibrant marine life and coral reefs.

Whale Watching: Bora Bora is known for its incredible opportunities for whale watching, particularly humpback whales. These majestic creatures migrate to the warm waters around the island from July to October, providing a unique chance to witness their playful displays.

Festivals and Events: Bora Bora hosts various cultural festivals and events during the dry season, allowing travelers to experience the local traditions, music, and dance performances.

Fewer Mosquitoes: The dry season sees a reduction in mosquito activity, making outdoor excursions and beach experiences more enjoyable.
While the dry season is the most popular time to visit, it's worth noting that Bora Bora is a year-round destination with a tropical climate. Even during the wet season from November to April, the island's beauty remains captivating. If you prefer fewer crowds and don't mind occasional showers, visiting during the wet season can also be a more budget-friendly option with lower accommodation rates.
Ultimately, the best time to visit Bora Bora Beach depends on your personal preferences, travel budget, and availability. Whether you choose to visit during the dry season for optimal weather or during the wet season for a more tranquil experience, Bora Bora's enchanting beauty will surely leave you with lasting memories.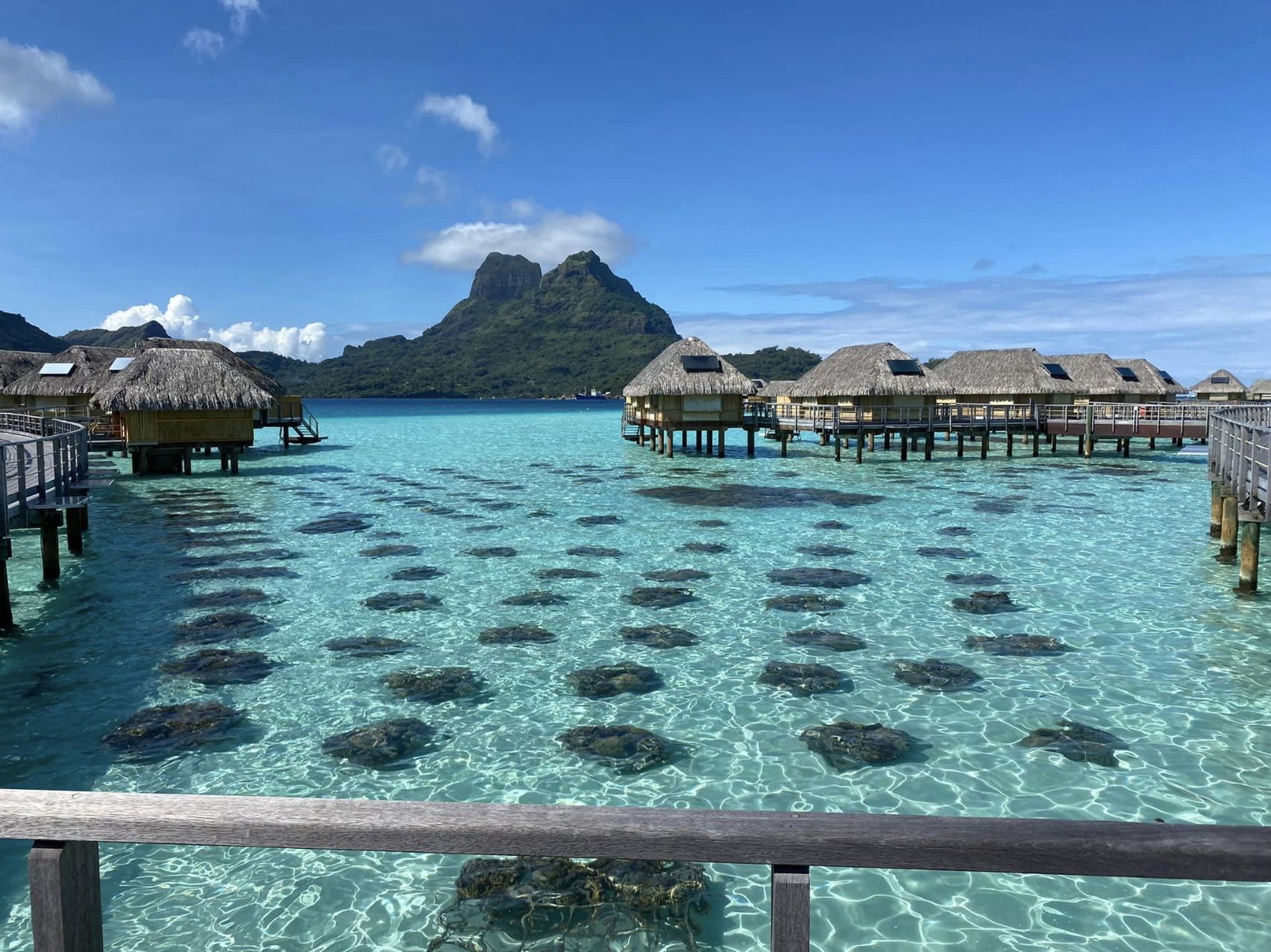 Activities to Enjoy at Bora Bora Beach
Bora Bora Beach offers a plethora of exciting activities for travelers seeking adventure, relaxation, and immersion in the island's natural beauty. Here are some of the detailed activities you can enjoy at Bora Bora Beach:
Snorkeling and Scuba Diving: Explore the vibrant underwater world of Bora Bora's lagoon, teeming with colorful coral reefs, tropical fish, and marine life. Snorkeling and scuba diving tours are readily available, and you can even encounter friendly sharks and rays in designated areas.

Jet Ski Tours: Experience the thrill of jet skiing on the crystal-clear waters of Bora Bora's lagoon. Guided jet ski tours take you to scenic spots, providing an adrenaline-pumping adventure combined with breathtaking views.

Shark and Ray Feeding Excursion: Join a guided tour to feed blacktip sharks and stingrays in their natural habitat. This unforgettable encounter allows you to get up close with these magnificent creatures while learning about their behavior from knowledgeable guides.

Parasailing: Get a bird's-eye view of Bora Bora's stunning landscape by going on a parasailing adventure. Soar high above the lagoon, and take in the breathtaking vistas of the island and its surrounding turquoise waters.

Stand-Up Paddleboarding: Experience the tranquility of stand-up paddleboarding on the calm waters of the lagoon. Paddle at your own pace, enjoying the scenic beauty and perhaps spotting marine life beneath you.

Island Safari Tours: Explore Bora Bora's lush interior on a 4x4 island safari tour. Venture into the heart of the island, where you can admire the breathtaking views, learn about the local flora and fauna, and visit historical sites.

Helicopter Tours: For a truly awe-inspiring experience, take a scenic helicopter tour over Bora Bora. Marvel at the magnificent aerial views of the island, the surrounding atolls, and the majestic Mount Otemanu.

Sunset Cruises: Enjoy a romantic sunset cruise aboard a catamaran or traditional Polynesian outrigger canoe. Witness the sun dipping below the horizon, painting the sky with hues of orange and pink, creating a magical ambiance.

Polynesian Cultural Shows: Immerse yourself in the rich Polynesian culture by attending traditional dance and music performances. Many resorts offer nightly cultural shows where you can witness the captivating hula dances and rhythmic beats of local drummers.

Spa and Wellness: Indulge in relaxation and rejuvenation with luxurious spa treatments. Many resorts on Bora Bora offer world-class spa facilities with traditional Polynesian-inspired therapies.
These are just a few examples of the diverse activities available at Bora Bora Beach. Whether you're a thrill-seeker or a leisure traveler, Bora Bora offers a range of experiences that will make your vacation truly memorable and leave you with a deep appreciation for the beauty of this tropical paradise.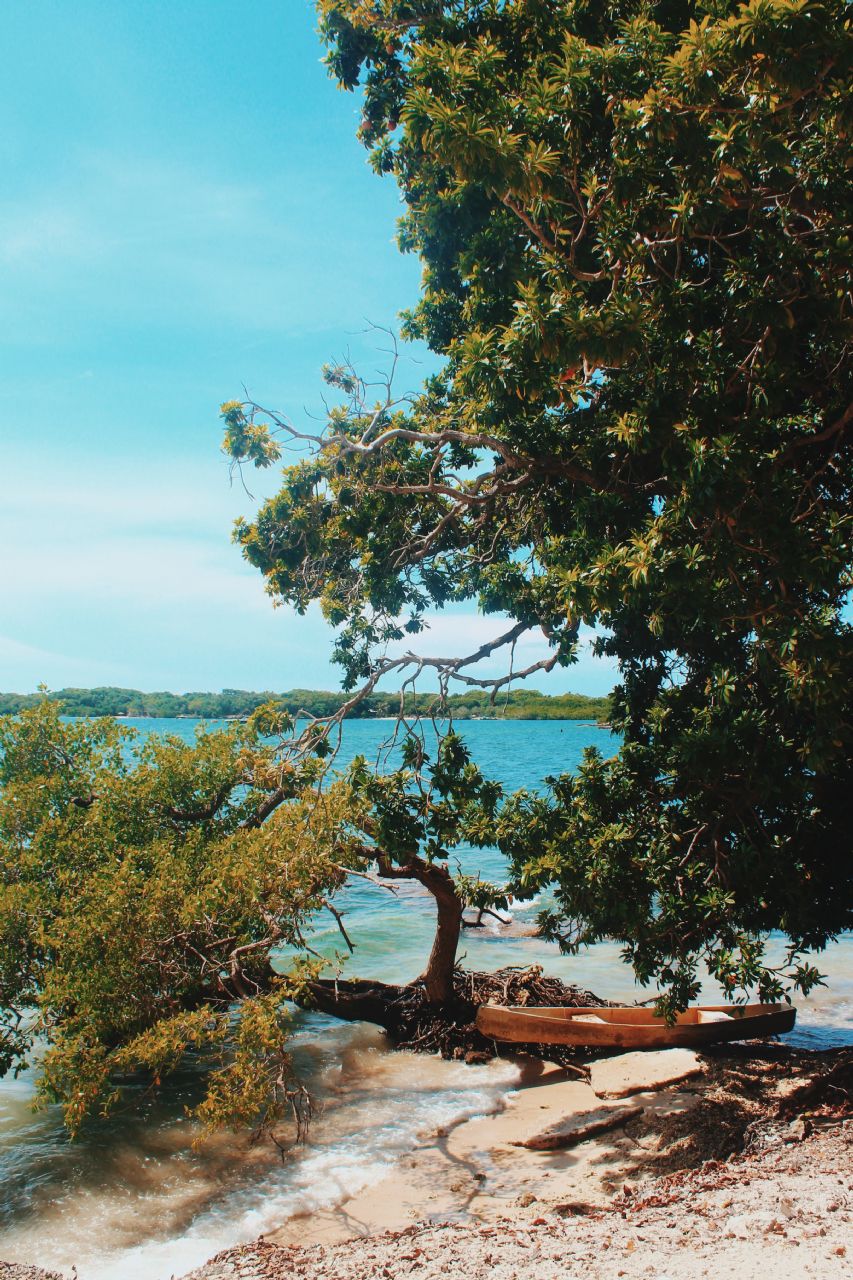 Accommodations Near Bora Bora Beach
Accommodations near Bora Bora Beach offer a perfect blend of luxury, comfort, and stunning surroundings, ensuring an unforgettable stay in this tropical paradise. From overwater bungalows to beachfront villas, there are various options to suit different preferences and budgets. Here are some detailed descriptions of the accommodations available near Bora Bora Beach:
Overwater Bungalows: Bora Bora is famous for its iconic overwater bungalows, providing guests with a unique and immersive experience. These luxurious bungalows are built on stilts above the lagoon, offering direct access to the crystal-clear waters. They are elegantly furnished with modern amenities, including private decks, glass-bottom floors, and outdoor showers, allowing guests to relax and unwind while enjoying breathtaking views of the lagoon and surrounding scenery.

Beachfront Villas: For those who prefer to be closer to the sandy shores, beachfront villas are an excellent option. These spacious and well-appointed villas often come with private pools, lush gardens, and direct beach access, creating a tranquil and secluded retreat. Beachfront accommodations offer a perfect balance between luxurious comfort and natural beauty.

Garden Bungalows: Set amidst lush tropical gardens, garden bungalows provide a serene and intimate setting for guests. These bungalows are typically designed with traditional Polynesian elements and modern comforts, offering a peaceful escape surrounded by the island's rich flora and fauna.

Private Island Resorts: Bora Bora features several private island resorts that offer exclusivity and seclusion. These resorts are accessible only by boat or helicopter, providing an unparalleled level of privacy and personalized service. Private island accommodations often include luxurious amenities, private beaches, and a range of activities tailored to guests' preferences.

Luxury Resorts: Bora Bora is home to world-renowned luxury resorts that boast exceptional facilities and services. These resorts often feature multiple restaurants offering gourmet cuisine, spa and wellness centers, water sports centers, and cultural activities. Many luxury resorts also host traditional Polynesian shows and entertainment for an authentic local experience.

Boutique Hotels and Lodges: For travelers seeking a more intimate and authentic experience, boutique hotels and lodges offer a personalized touch and warm hospitality. These smaller accommodations are often family-run, providing a charming and cozy ambiance with a focus on individual guest needs.

All-Inclusive Resorts: Some resorts in Bora Bora offer all-inclusive packages that cover accommodation, meals, beverages, and select activities. These packages provide convenience and the freedom to indulge in various experiences without worrying about additional costs.
It's essential to book accommodations well in advance, especially during the peak tourist season, as Bora Bora is a highly sought-after destination. Regardless of the chosen accommodation, staying near Bora Bora Beach guarantees an unparalleled experience, immersing guests in the natural beauty and luxury that this tropical paradise has to offer.
Visa Requirements for Bora Bora - Citizens of USA, Canada, and Europe
Bora Bora, located in French Polynesia, is subject to visa requirements that vary depending on the traveler's nationality. Here's an overview of the visa requirements for citizens of the USA, Canada, and Europe traveling to Bora Bora:
Citizens of the USA: United States citizens can visit Bora Bora visa-free. They are allowed to stay for up to 90 days for tourist purposes upon arrival. Travelers will receive a tourist card or "Tarjeta de Turista" automatically upon entry.

Citizens of Canada: Canadian citizens can also travel to Bora Bora without a visa. They are permitted to stay for up to 90 days for tourist travel, and a tourist card will be issued upon arrival.

Citizens of Europe: French Polynesia is not part of the Schengen Area, so visa requirements may vary for European Union member countries. However, in most cases, citizens of European countries can enter Bora Bora visa-free and obtain a tourist card upon arrival, allowing them to stay for up to 90 days for tourism purposes.
It's essential to keep in mind that travel regulations may change, so it's crucial to verify the latest travel information with the French Consulate or official authorities before planning your trip. Additionally, specific circumstances such as long-term travel, work, or education might have different visa requirements, so it's essential to learn the visa requirements that match your travel purpose.
Bora Bora Beach stands as one of the world's most extraordinary and magnificent vacation destinations. This breathtaking island offers an unforgettable holiday experience with its white sandy beaches, crystal-clear turquoise waters, and unique natural beauty. Travelers can visit Bora Bora Beach during the most suitable season, from May to October, to experience the island's peaceful ambiance and indulge in enjoyable water sports, immerse themselves in nature, and have an unforgettable stay in luxury resorts. Bora Bora Beach awaits to embrace you with all its splendor and provide you with a dreamlike vacation filled with memories to cherish for a lifetime. Continuously captivating the hearts of travelers worldwide, Bora Bora Beach remains a destination of wonder and enchantment.