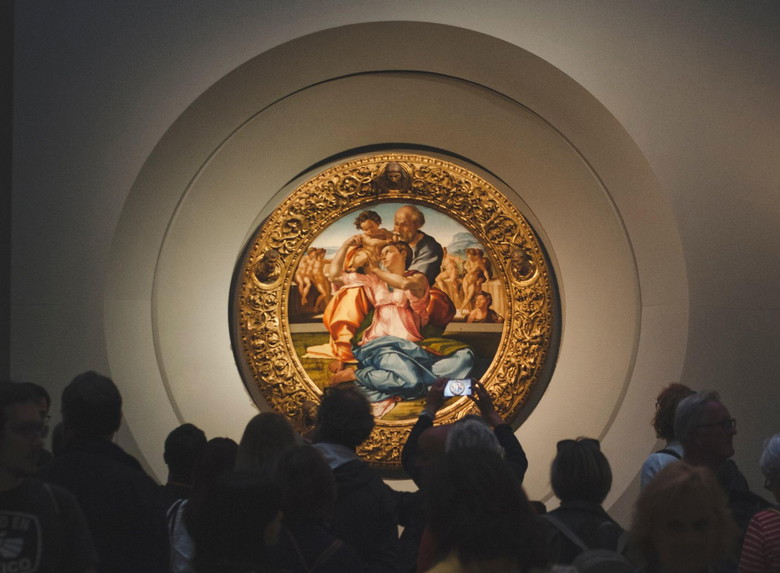 Discover Italy's top museums and art galleries, from the Renaissance masterpieces to contemporary works. Let us take you on a journey through the Uffizi Gallery, Vatican Museums, and more. Uncover the magic of Italian art and culture and experience the country's fascinating history.
Welcome to the world of Italian art and culture! Italy is a country rich in history, art, and architecture, with some of the most renowned museums and art galleries in the world. From the masterpieces of Michelangelo and Leonardo da Vinci to the contemporary works of Italian artists, there is something for everyone.
In this guide, we will introduce you to the top art galleries and museums in Italy. We will take you on a journey through the most famous art collections in the country, from the Uffizi Gallery in Florence to the Vatican Museums in Rome. Each gallery and museum is unique, with its own collection of art and history that tells the story of Italy.
Whether you are a lover of Renaissance art, Baroque sculptures, or contemporary works, you will find something to inspire you in Italy's museums and galleries. From the masterpieces of Botticelli and Caravaggio to the modern works of Giorgio Morandi and Lucio Fontana, there is a wealth of artistic talent waiting to be discovered.
So come with us on a journey through Italy's art world, and discover the beauty and wonder of this extraordinary country. We hope our guide will inspire you to explore the museums and galleries of Italy, and to experience the magic of Italian art and culture for yourself.
Benefits of Museum Passes in Italy for a Hassle-Free Experience
There are several museum card options in Italy that cover most of the major museums and galleries. These cards offer visitors various discounts and, in some places, priority entrance.
For example, in Rome, the "Roma Pass" card includes a special 72-hour transportation ticket, free or discounted admission to two museums, and discounts for many tourist attractions. Similarly, in Florence, the "Firenze Card" offers free entry to over 80 museums and galleries, with priority access for 72 hours.
These cards vary depending on your travel plans and the places you will visit. Therefore, you can get more information from tourism offices in the city you will be visiting or on the official websites of the cards.
Uffizi Gallery - Florence
Heyooo! Here is the most famous art gallery in Florence: Uffizi Gallery! This is not only one of the most important art galleries in Italy, but also in the world. It houses the works of great masters such as Botticelli, Leonardo da Vinci, Michelangelo, and Raffaello.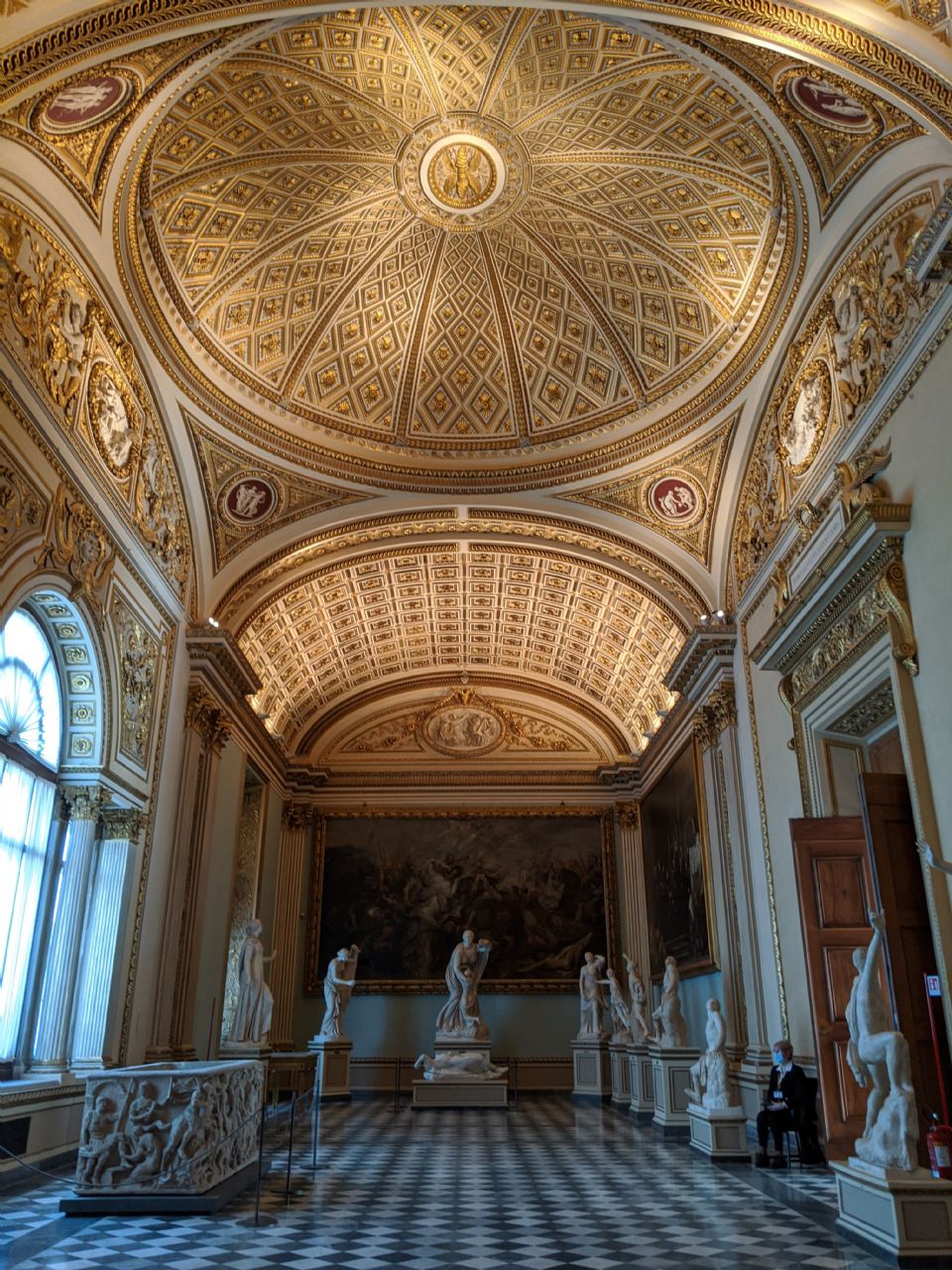 If you are going to visit here, I recommend buying tickets in advance. Because it is always very crowded and there is no guarantee that the ticket line will not keep you waiting. Also, pay attention to the opening hours, because the gallery is closed every Monday.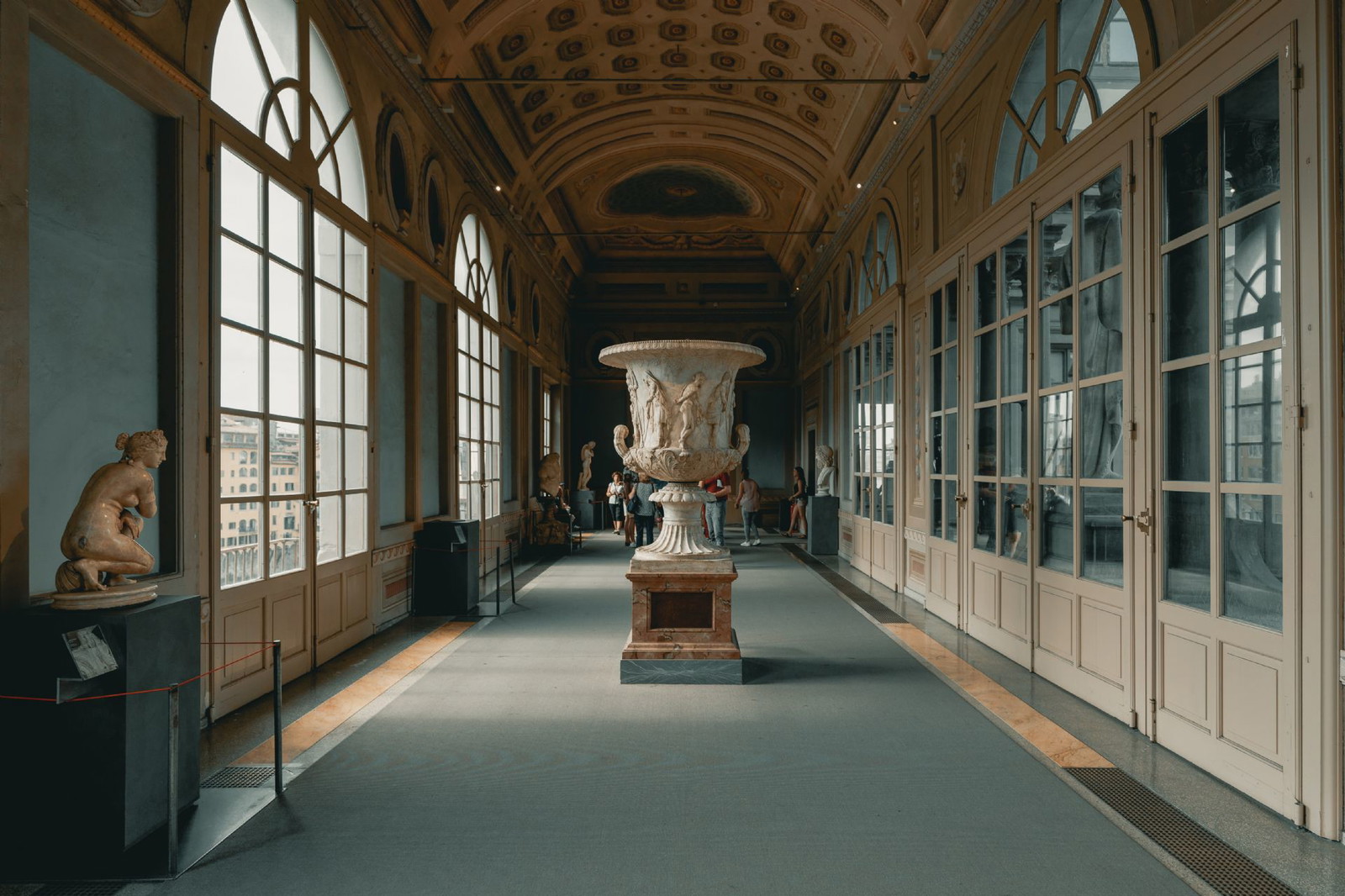 The most famous works in the gallery are Botticelli's "Birth of Venus" and "Primavera" paintings. In addition, Michelangelo's "Tondo Doni" and Raffaello's "Madonna del Cardellino" works are also worth seeing.
Ticket prices are around 20 euros and the gallery is open weekdays from 8:15am to 6:50pm and on Saturdays from 8:15am to 10:00pm. Whether you are an art enthusiast or just a tourist visiting Florence, you have a great opportunity to visit Uffizi Gallery!
Hey there, art lovers! If you're planning a trip to Rome, you simply can't miss the Vatican Museums! Trust me, I've been there, and it's a jaw-dropping experience.
The Vatican Museums are home to over 70,000 works of art, and it's safe to say that you'll never run out of things to see here. From ancient sculptures to Renaissance paintings, there's something for everyone.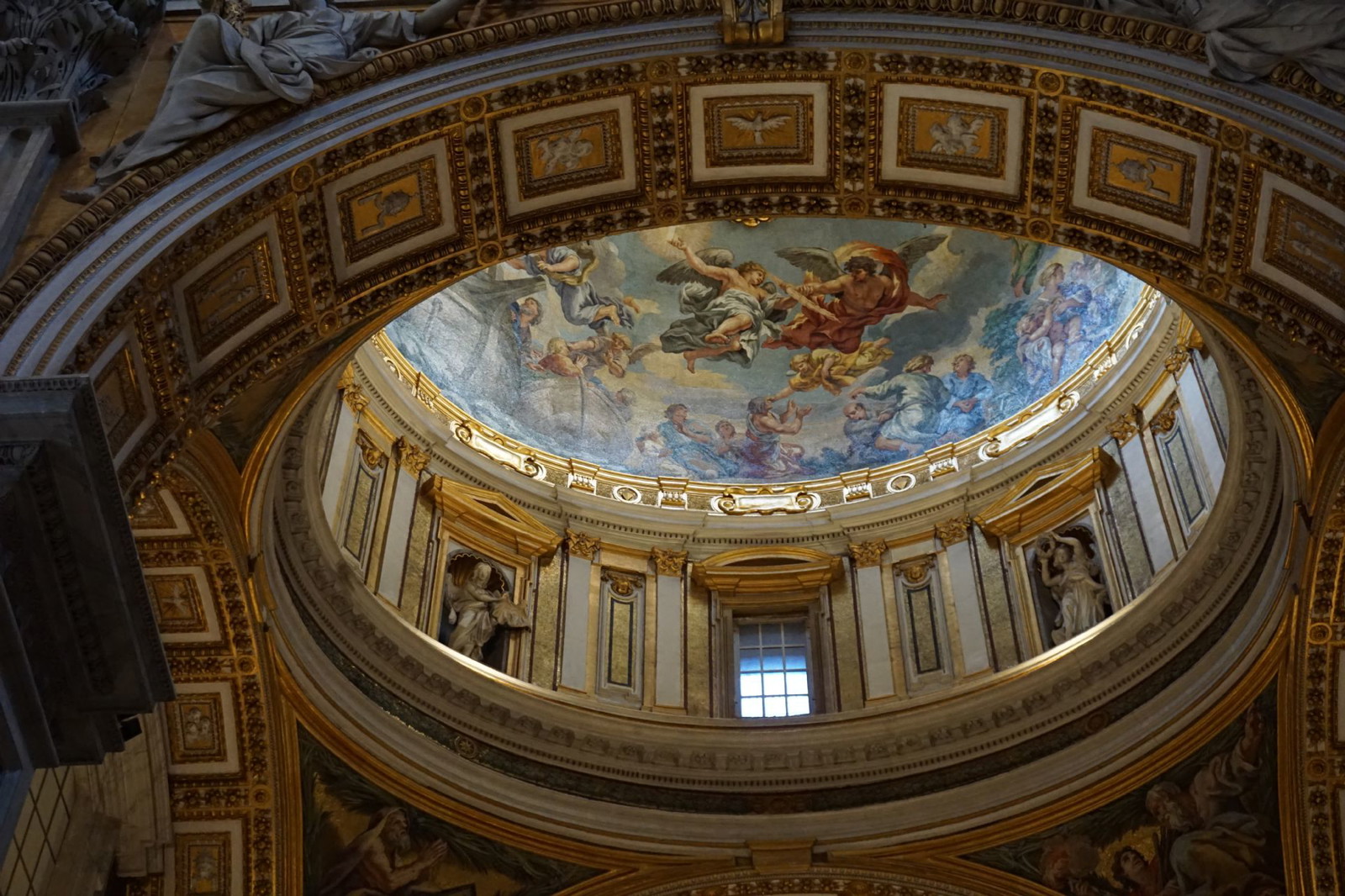 Now, let's talk logistics. First things first, buy your tickets online in advance. You don't want to waste your precious vacation time waiting in line. And if possible, go on a weekday and get there early to avoid the crowds.
Once you're inside, make a beeline for the Sistine Chapel. This is the crown jewel of the Vatican Museums, and you won't believe your eyes when you see Michelangelo's masterpiece ceiling fresco. It's breathtaking.
Next up, check out the Gallery of Maps. It's a long hallway filled with beautiful, colorful maps of Italy painted on the walls. It's like stepping back in time.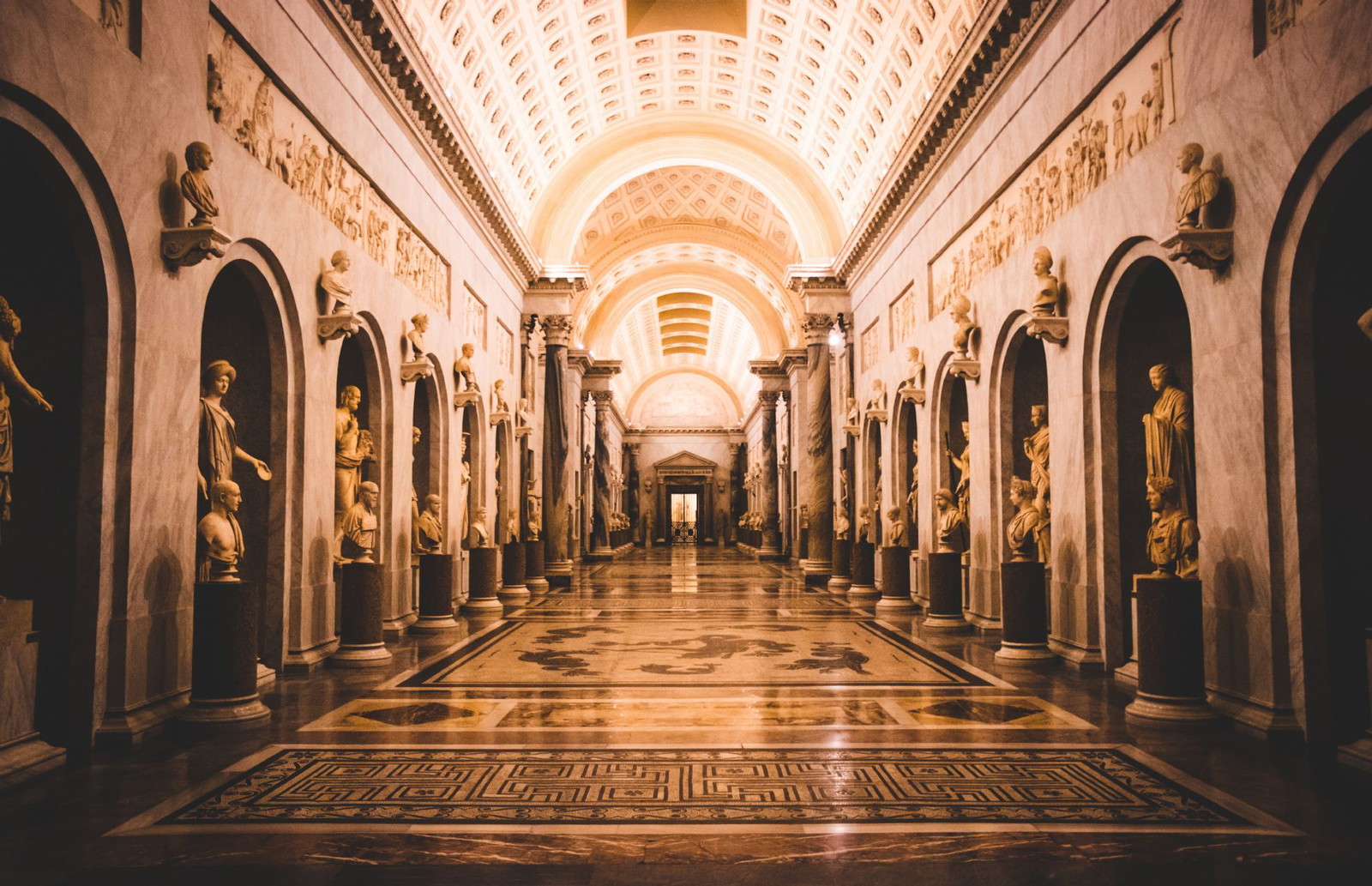 And don't forget to visit the Raphael Rooms, where you'll find stunning frescoes by—you guessed it—Raphael. Oh, and be sure to stop by the ancient sculpture of Laocoön and His Sons. It's a real crowd-pleaser.
Tickets for the Vatican Museums will set you back around 20-30 euros, depending on the type of ticket you buy. And keep in mind that the museums are closed on Sundays and some public holidays.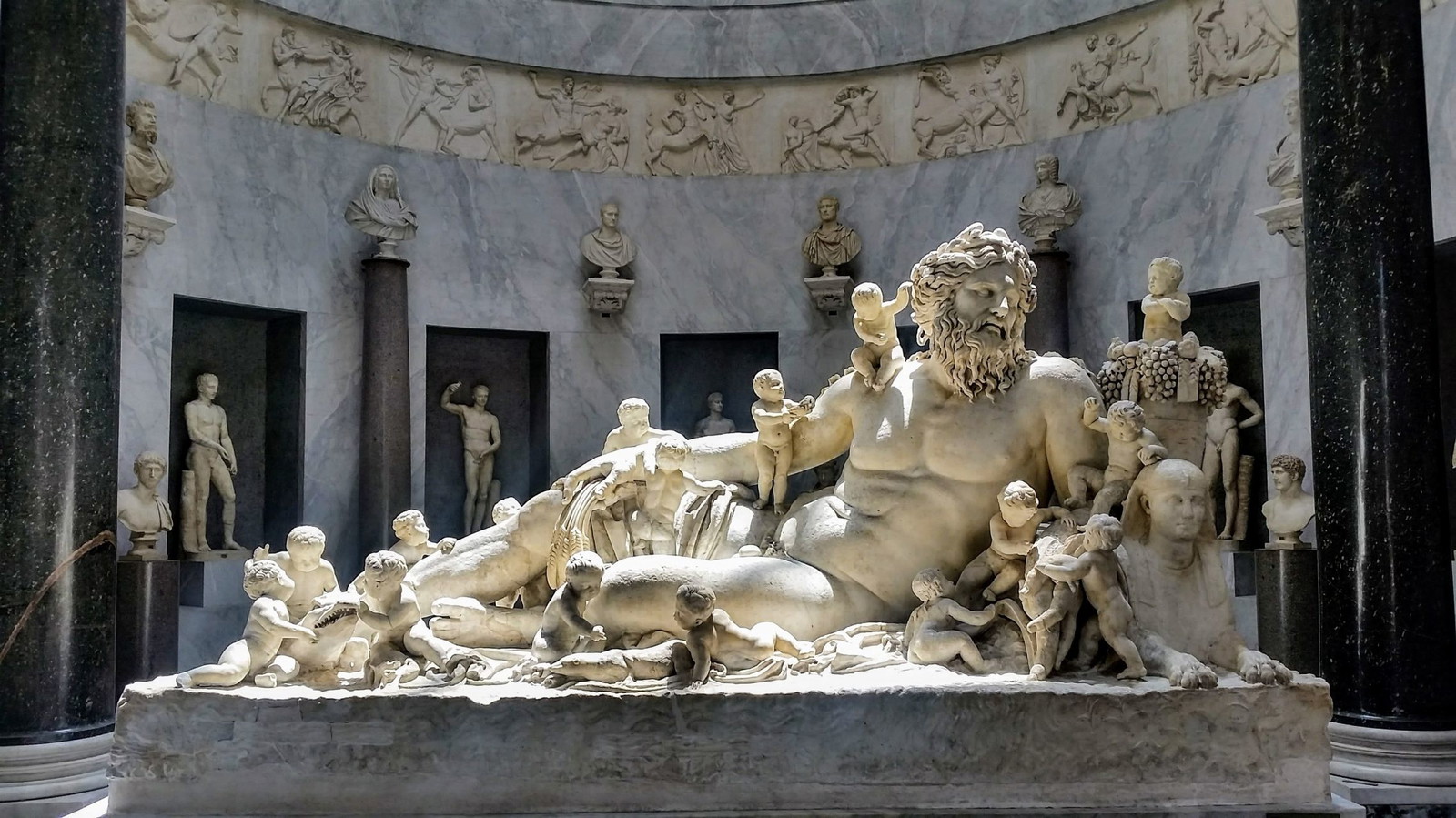 In conclusion, if you're a fan of art and history, the Vatican Museums are a must-visit. So pack your bags, book your tickets, and get ready to be amazed. Trust me, you won't regret it!
You can buy entrance and tour tickets to Rome museums and art galleries in this section.
Accademia Gallery :Florence
If you're a fan of Italian Renaissance art, you won't want to miss the Accademia Gallery in Florence! This museum is home to some of the most iconic works of the period, including Michelangelo's legendary sculpture, David.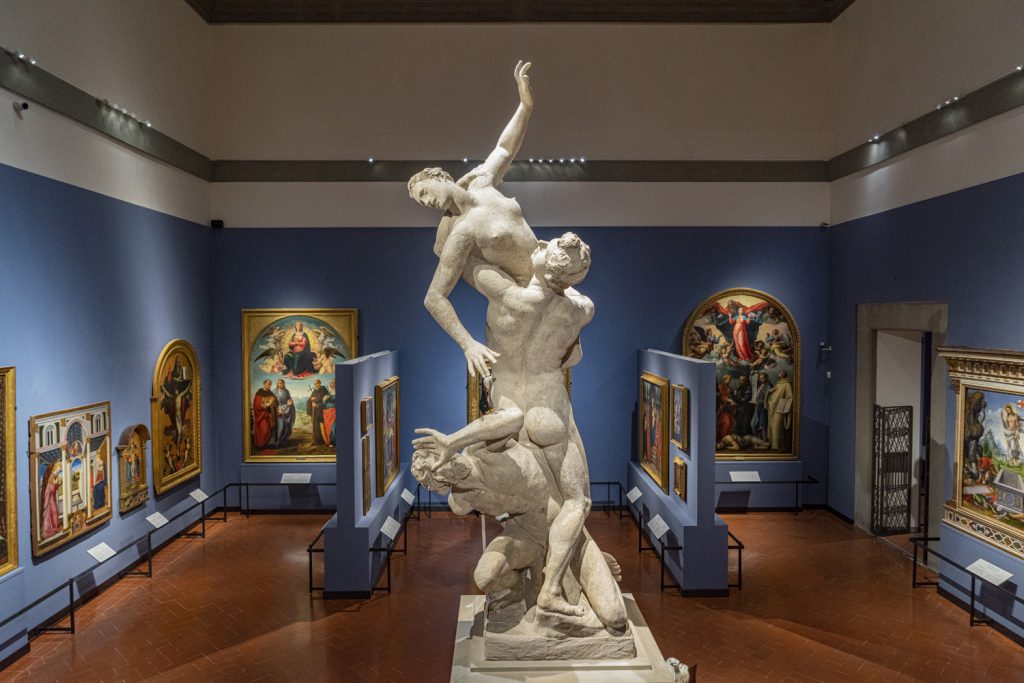 Walking through the galleries, you'll be surrounded by stunning works of art from the 14th to the 16th centuries. Besides David, the Accademia is also home to other masterpieces like Michelangelo's "Prisoners" and Botticelli's "Madonna and Child."
If you're planning a visit, keep in mind that the Accademia can get quite crowded, so try to arrive early or book your tickets in advance. The museum is open every day except Mondays, and tickets cost around €20 for adults.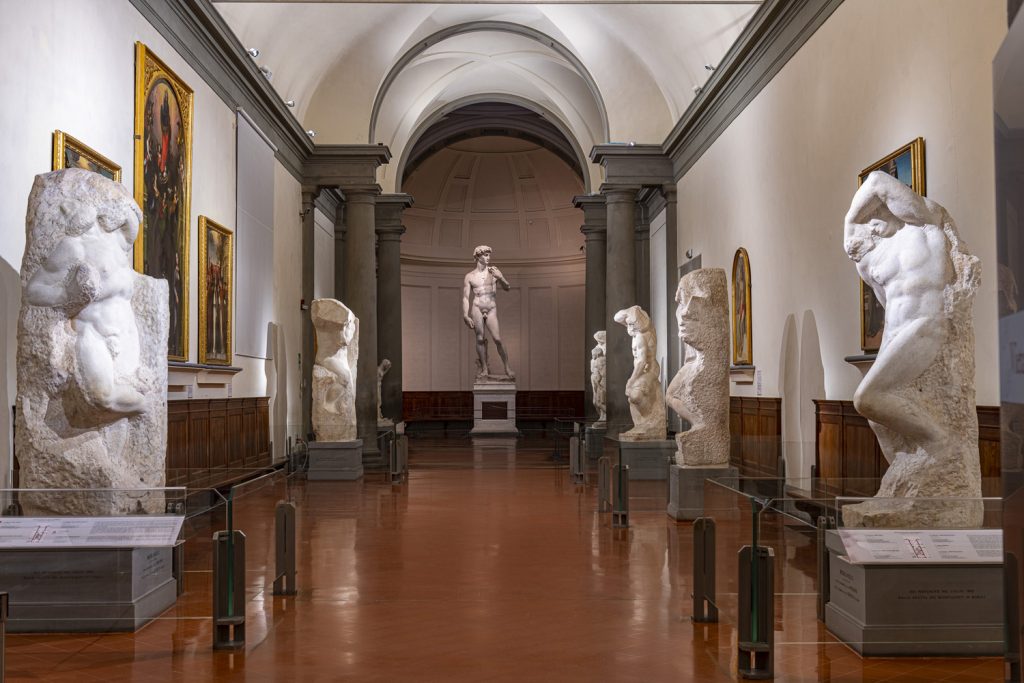 One thing to note is that the Accademia only allows visitors to stay for a maximum of four hours, so plan your visit accordingly. But trust me, those four hours will be well worth it!
If you're a lover of Baroque art and sculpture, you absolutely have to visit Galleria Borghese in Rome. This museum is a treasure trove of masterpieces from the 17th century, including works by famous artists such as Bernini, Caravaggio, and Raphael.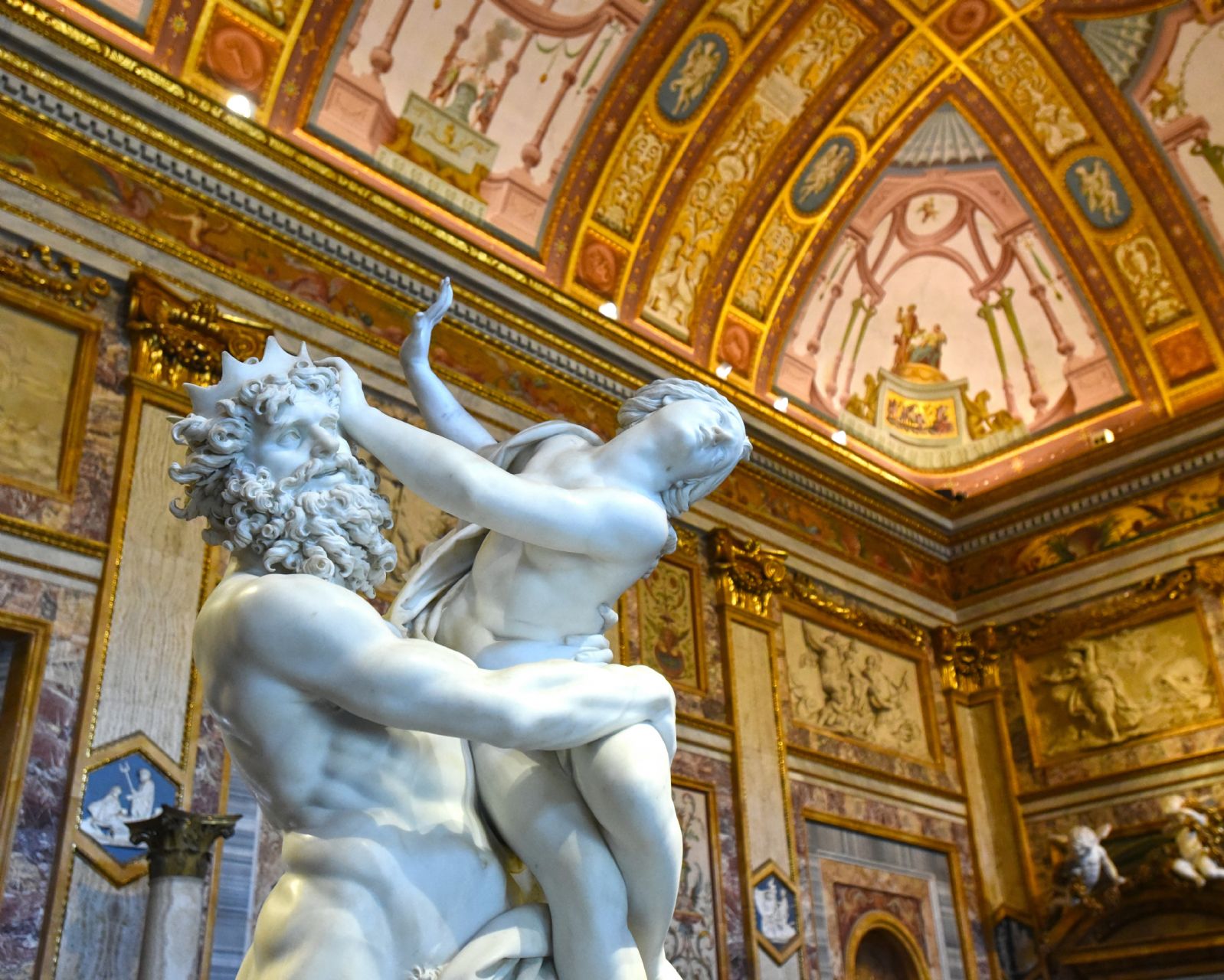 The collection at Galleria Borghese is truly stunning. Some of the highlights include Bernini's "Apollo and Daphne" and "David," Caravaggio's "Boy with a Basket of Fruit," and Raphael's "Entombment." The sculptures are particularly breathtaking, with incredibly lifelike details that will leave you in awe.
To make the most of your visit, I recommend booking your tickets in advance as the museum can get quite busy. The entrance fee is around €20 for adults, and the museum is open every day except Mondays.
Keep in mind that visitors are only allowed to stay for two hours, so plan your visit accordingly. You'll want to make sure you have enough time to see all of the incredible works on display. And trust me, it will be worth it!
Museo Nazionale del Bargello : Florence
If you're looking for a unique and intimate museum experience in Florence, look no further than Museo Nazionale del Bargello. This museum is located in a beautiful 13th-century palace and is home to an impressive collection of Renaissance sculpture and decorative arts.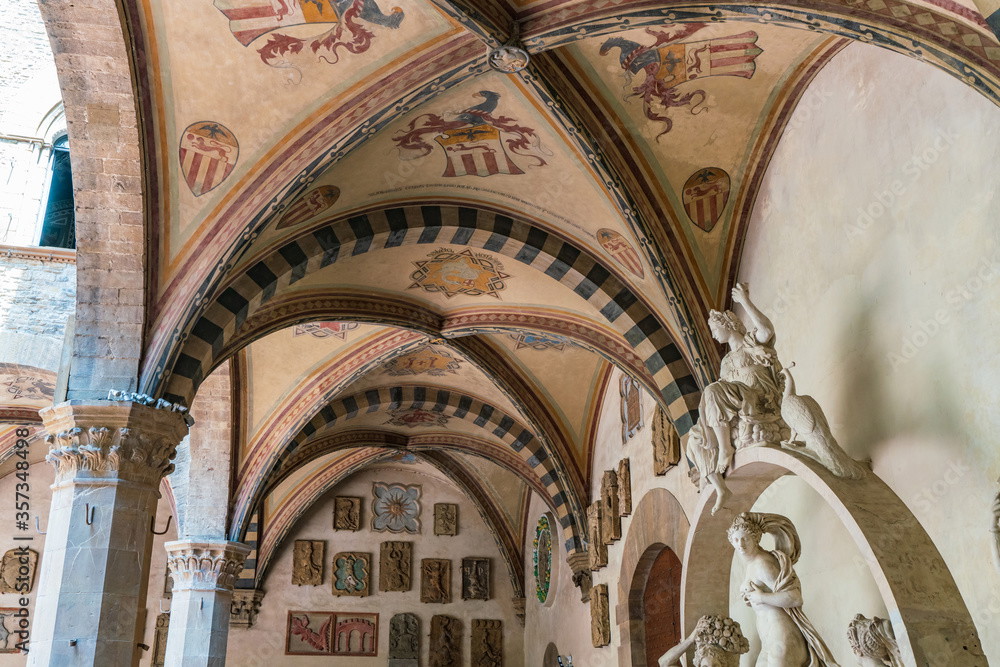 One of the highlights of Museo Nazionale del Bargello is its collection of sculptures by Donatello, including his famous "David" statue. You'll also find works by other Renaissance greats like Michelangelo, Cellini, and Verrocchio.
In addition to sculpture, the museum also houses a beautiful collection of decorative arts, including Renaissance textiles, jewelry, and ceramics.
Tickets for Museo Nazionale del Bargello are around €12 for adults, and the museum is open every day except for the first, third, and fifth Monday of each month. The museum is relatively small, so you can easily see everything in a few hours.
If you're a fan of Renaissance art, Museo Nazionale del Bargello is a must-see. The intimate setting and incredible collection make for a truly memorable museum experience.
Capitoline Museums : Rome
Rome is home to countless museums and galleries, but one that you simply can't miss is the Capitoline Museums. Seriously, these bad boys are not to be missed. Located on top of the Capitoline Hill, the views alone are worth the visit.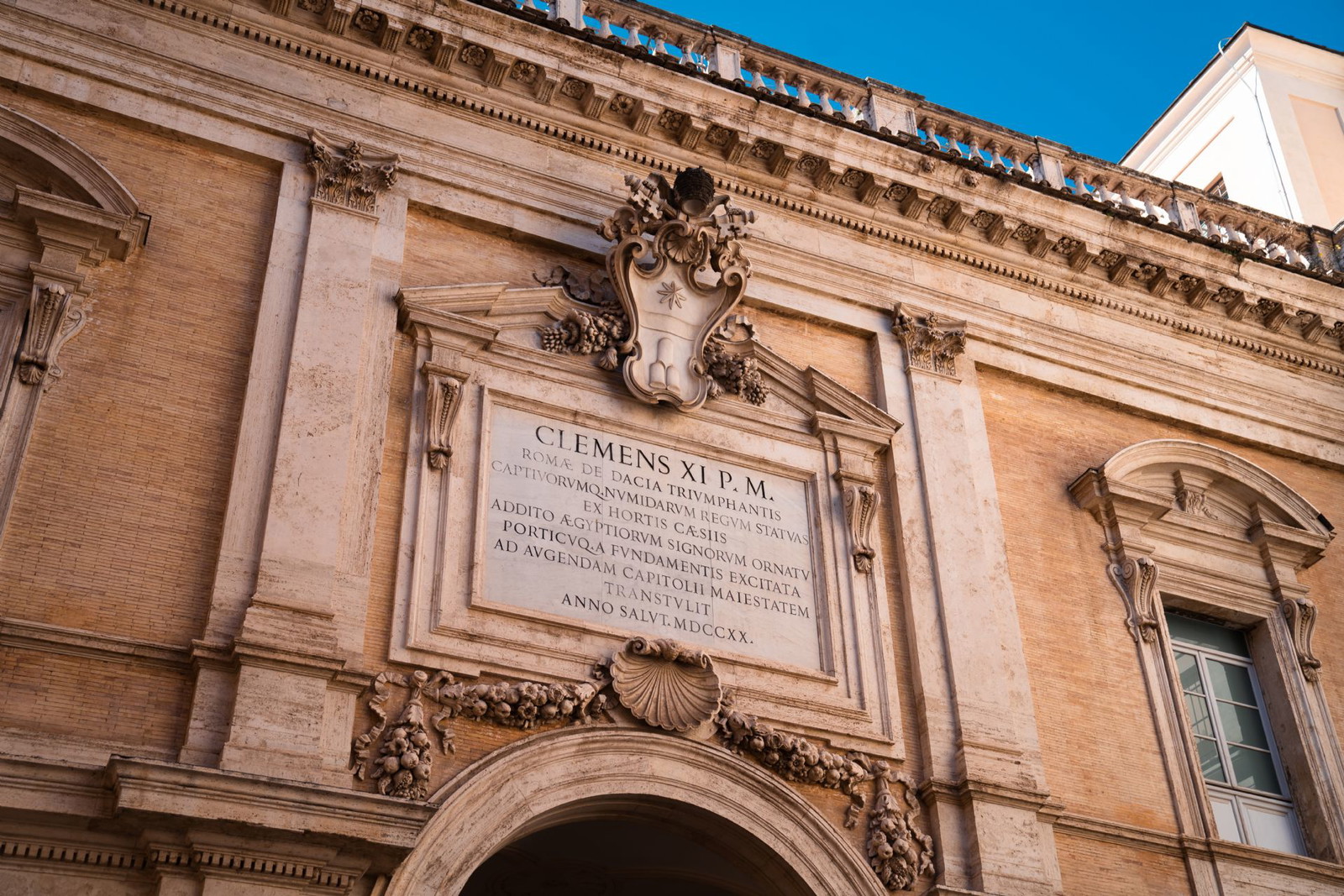 But let's talk about what's inside. The collection is incredible, with artifacts from ancient Rome and beyond. You'll see famous sculptures like the Capitoline Wolf and the Dying Gaul, as well as paintings from the likes of Caravaggio and Titian. It's a visual feast for the eyes.
Now, here's the nitty-gritty details: the museum is open every day except for Mondays, and tickets cost around €15. The best time to visit is early in the morning, as it can get quite crowded during the day.
Trust me, you won't regret a visit to the Capitoline Museums. It's a must-see for any art lover or history buff visiting Rome
Palazzo Pitti is a museum located in Oltrarno, a beautiful neighborhood of Florence. The building, which belonged to the Pitti family, houses the rich collections of the Medici family. Visitors can explore many art pieces and antique furniture in the museum, including structures from the Renaissance and Baroque periods. The museum's gardens are also very famous. Palazzo Pitti is open every day of the week and has reasonably priced admission fees. It is definitely a must-see place for those visiting Florence.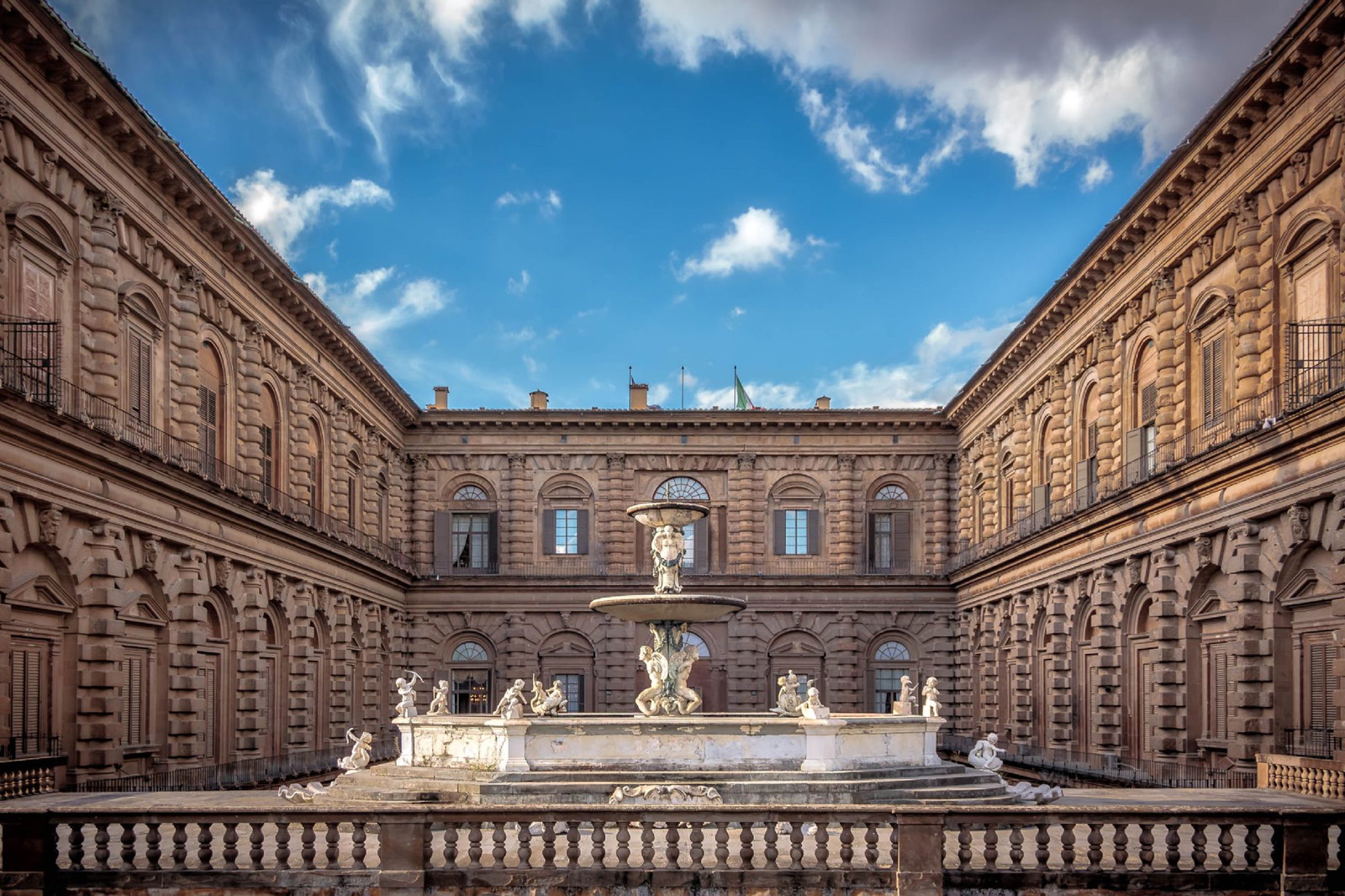 Museo di Arte Orientale - Torino
Museo di Arte Orientale is an absolute gem hidden in the heart of the vibrant city of Turin. The museum is dedicated to showcasing a vast collection of art and artifacts from Asian countries, including China, Japan, India, and more. Visitors can marvel at intricate textiles, delicate ceramics, and beautiful sculptures that offer a glimpse into the fascinating cultures of the East.
One of the museum's most impressive exhibits is the Japanese art collection, which features beautiful prints, paintings, and porcelain works. The Chinese collection is equally impressive, with stunning jade carvings and exquisite bronze vessels. Other highlights include the Indian art collection, which includes bronze statues and wooden carvings, and the Tibetan collection, which features colorful paintings and intricate prayer wheels.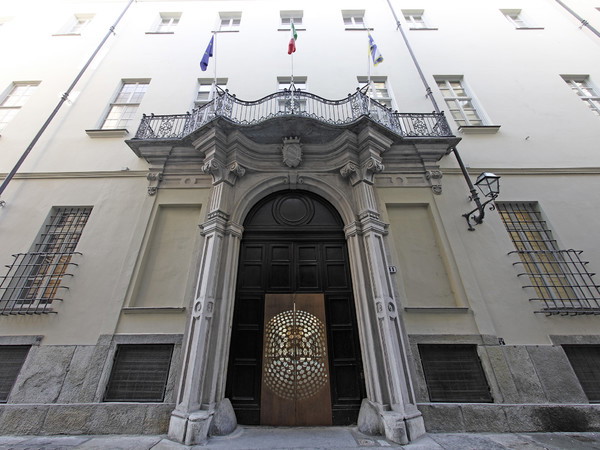 Museo di Arte Orientale is open from Tuesday to Sunday, and admission fees are reasonable. The museum is closed on Mondays, Christmas Day, and New Year's Day. Visitors should be aware that the museum is closed during August for summer holidays.
Overall, Museo di Arte Orientale is a must-visit destination for anyone interested in Asian art and culture. The museum's stunning collection and informative exhibits are sure to leave a lasting impression on all visitors.
Museo Archeologico Nazionale di Napoli
Have you ever wanted to travel back in time and explore the ancient world of Pompeii and Herculaneum? Well, now you can! Museo Archeologico Nazionale di Napoli, located in the heart of Naples, is one of the most important archaeological museums in the world. It houses a vast collection of artifacts, including sculptures, mosaics, frescoes, and other treasures that were discovered in the ruins of these ancient cities.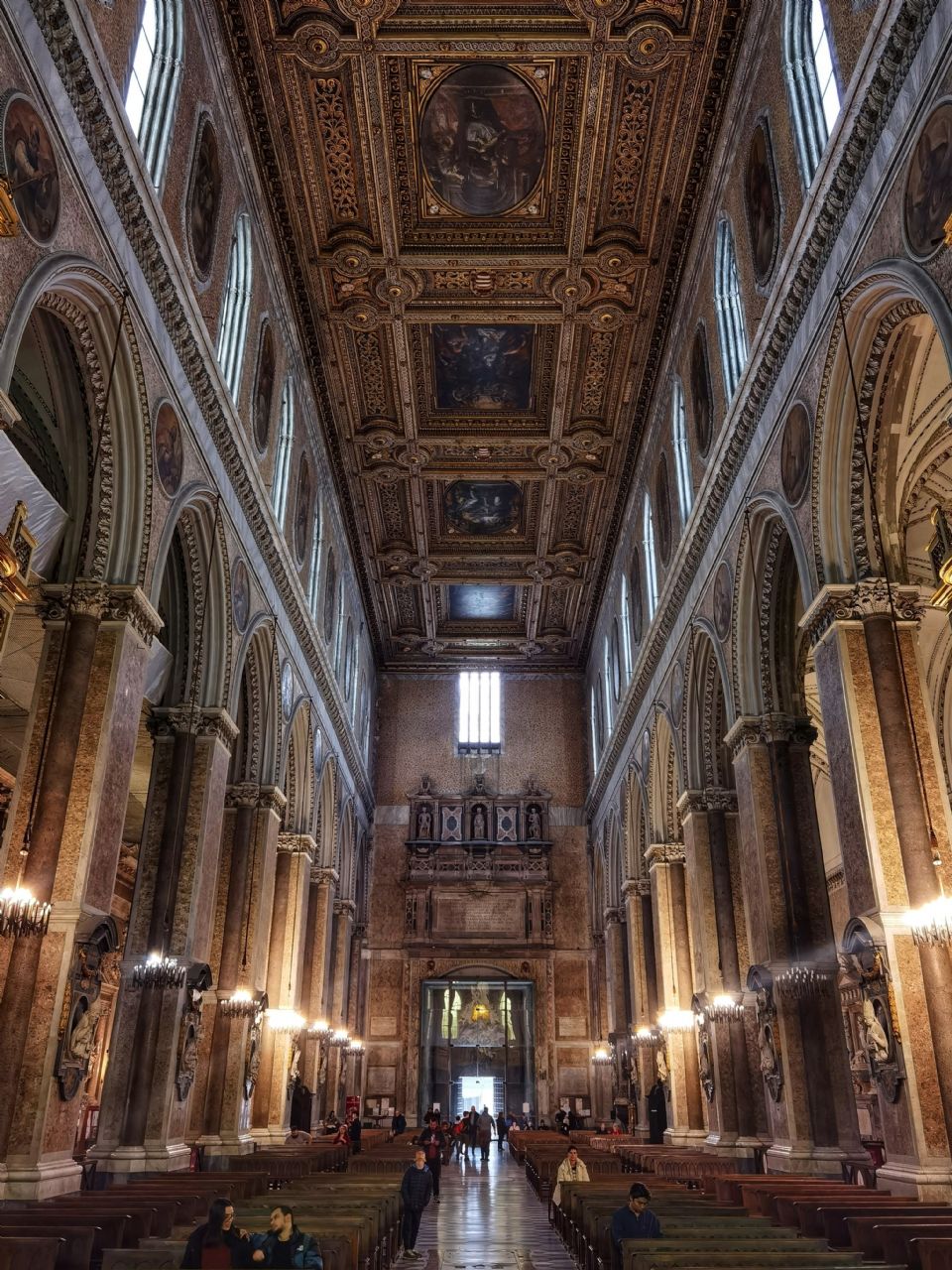 The museum's extensive collection also includes artifacts from the Greek and Roman civilizations, as well as from other ancient cultures in the Mediterranean basin. Visitors can explore the various sections of the museum, including the Farnese collection, which is the largest collection of Roman sculpture in the world, and the Secret Cabinet, which contains a collection of erotic art from ancient Rome.
The museum is open every day except Tuesday, and the entrance fee is quite reasonable. It's important to note that the museum can be quite crowded, especially during peak tourist season, so it's a good idea to arrive early or plan your visit in advance. With its rich history and impressive collection, Museo Archeologico Nazionale di Napoli is a must-see for anyone interested in ancient art and culture.