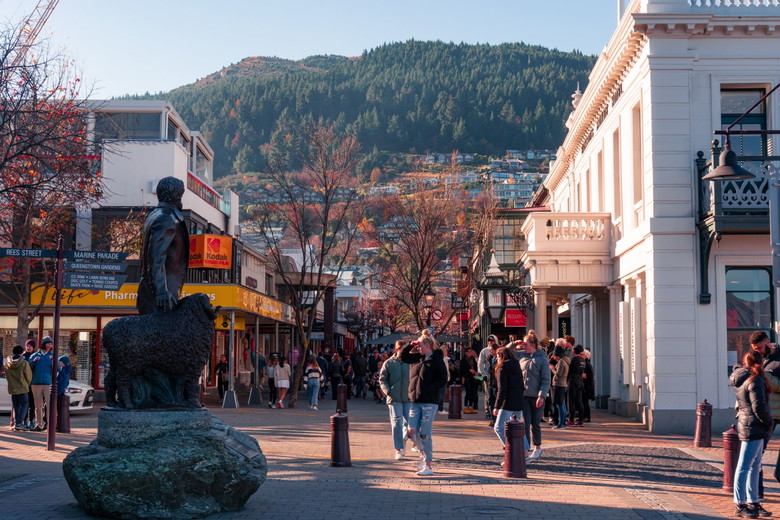 Immerse yourself in the beauty and excitement of Queenstown, the adventure capital of New Zealand. Explore thrilling activities, stunning landscapes, and unforgettable experiences.
Queenstown, a picturesque town nestled in the heart of New Zealand, is a traveler's paradise. With its rich history, vibrant culture, breathtaking landscapes, and exhilarating activities, this charming destination offers an unforgettable experience. Join me on a journey as we delve into the essence of Queenstown and explore its hidden gems.
The General History and Culture of Queenstown
Queenstown boasts a fascinating history that dates back centuries. Originally inhabited by the indigenous Māori people, European settlers arrived in the mid-1800s, leaving behind a legacy that shaped the town's unique character. The blend of Māori traditions and European influences is evident in Queenstown's art, music, and cuisine, creating a vibrant cultural tapestry.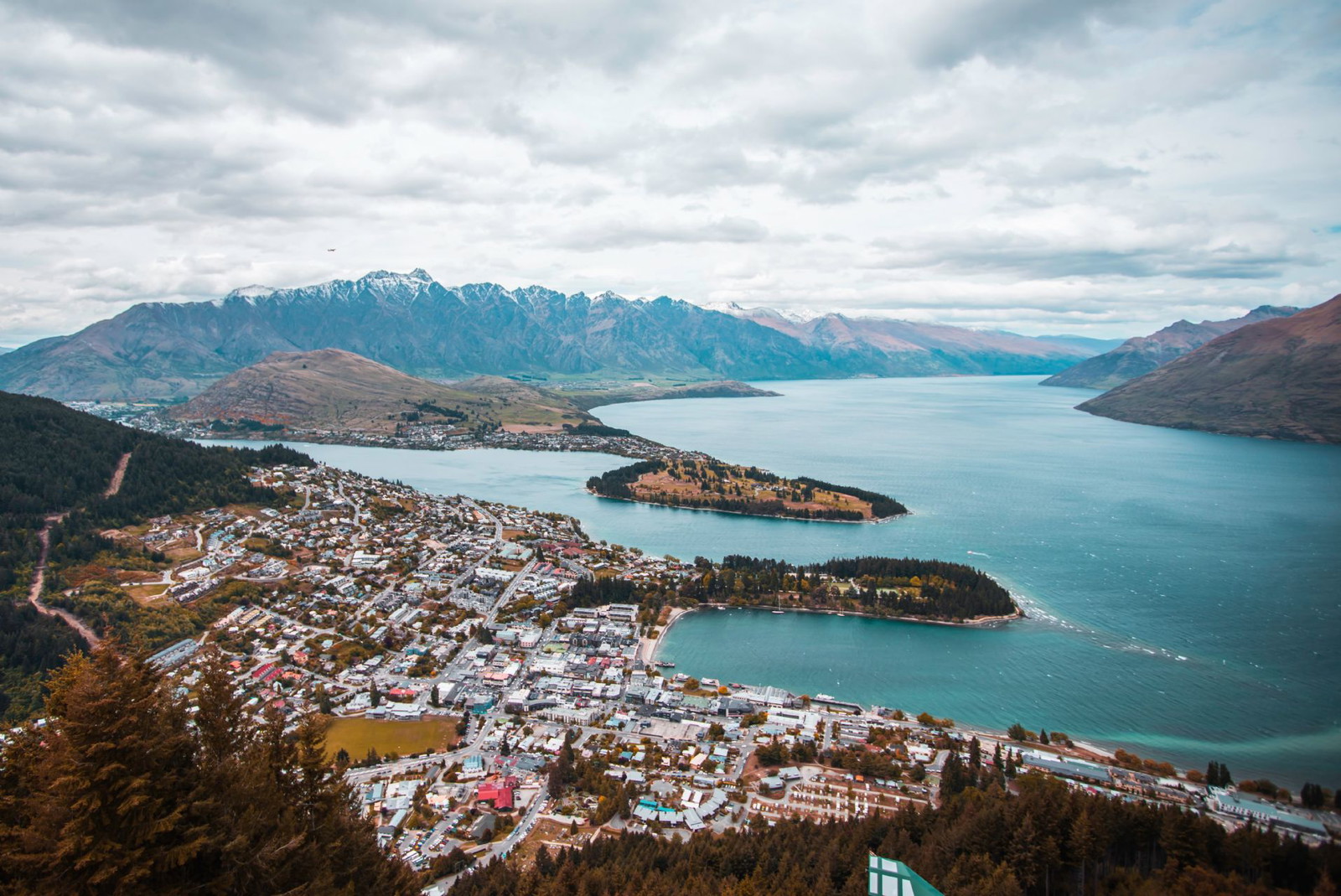 Where is the city of Queenstown
Situated on the South Island of New Zealand, Queenstown is nestled on the shores of Lake Wakatipu, surrounded by majestic mountains. Its idyllic location offers awe-inspiring views and serves as a gateway to various outdoor adventures.
Queenstown is well-connected to the rest of the world, making it easily accessible for travelers from various continents. There are two primary modes of transportation to reach Queenstown: air and land.
a. Air Travel: Queenstown Airport (ZQN) is the main gateway to the region and serves both domestic and international flights. Several major airlines operate regular flights to Queenstown, ensuring convenient access for travelers. Some of the prominent airlines that fly to Queenstown include:
Air New Zealand: As the national carrier of New Zealand, Air New Zealand offers numerous domestic and international flights to and from Queenstown. With their extensive network, they provide seamless connections to major cities worldwide.

Qantas Airways: Qantas, Australia's flag carrier, operates flights to Queenstown from various Australian cities, including Sydney, Melbourne, and Brisbane. They offer excellent service and comfortable flights for travelers from Australia and beyond.

Jetstar Airways: Jetstar is a low-cost airline that provides affordable options for travelers on a budget. They offer direct flights to Queenstown from several Australian cities, making it a popular choice for those seeking economical travel.

Emirates: As a renowned international airline, Emirates connects Queenstown to its extensive global network. With their luxurious flights and excellent amenities, Emirates offers a premium travel experience for those coming from distant locations.

Singapore Airlines: Singapore Airlines operates flights from Singapore to Queenstown, providing a convenient option for travelers from Southeast Asia and beyond. Known for their world-class service, Singapore Airlines ensures a comfortable journey.
These are just a few examples of the airlines that serve Queenstown. It's important to note that flight availability and routes may vary, so it's advisable to check with the respective airlines or travel agents for the most up-to-date information.
b. Average Airfares: The cost of airfare to Queenstown varies depending on several factors, including the departure location, time of year, and booking preferences. On average, international flights to Queenstown can range from $800 to $2000 USD for a round trip. However, it's important to note that prices can fluctuate based on demand, seasonal variations, and promotional offers.
Domestic flights within New Zealand are generally more affordable, with round-trip fares ranging from $100 to $400 USD. Again, prices may vary depending on factors such as booking in advance, peak travel seasons, and specific travel dates.
It's recommended to check multiple airlines, compare prices, and consider booking well in advance to secure the best deals on airfare. Additionally, using flight comparison websites and signing up for airline newsletters can help you stay updated on promotions and discounts.
Remember, these are average prices, and actual fares may vary. It's advisable to conduct your research and consult with airlines or travel agents to get accurate and up-to-date pricing information for your specific travel plans.
With convenient air travel options and varying price ranges, reaching Queenstown has never been easier. So, pack your bags and get ready to embark on an unforgettable journey to this breathtaking destination.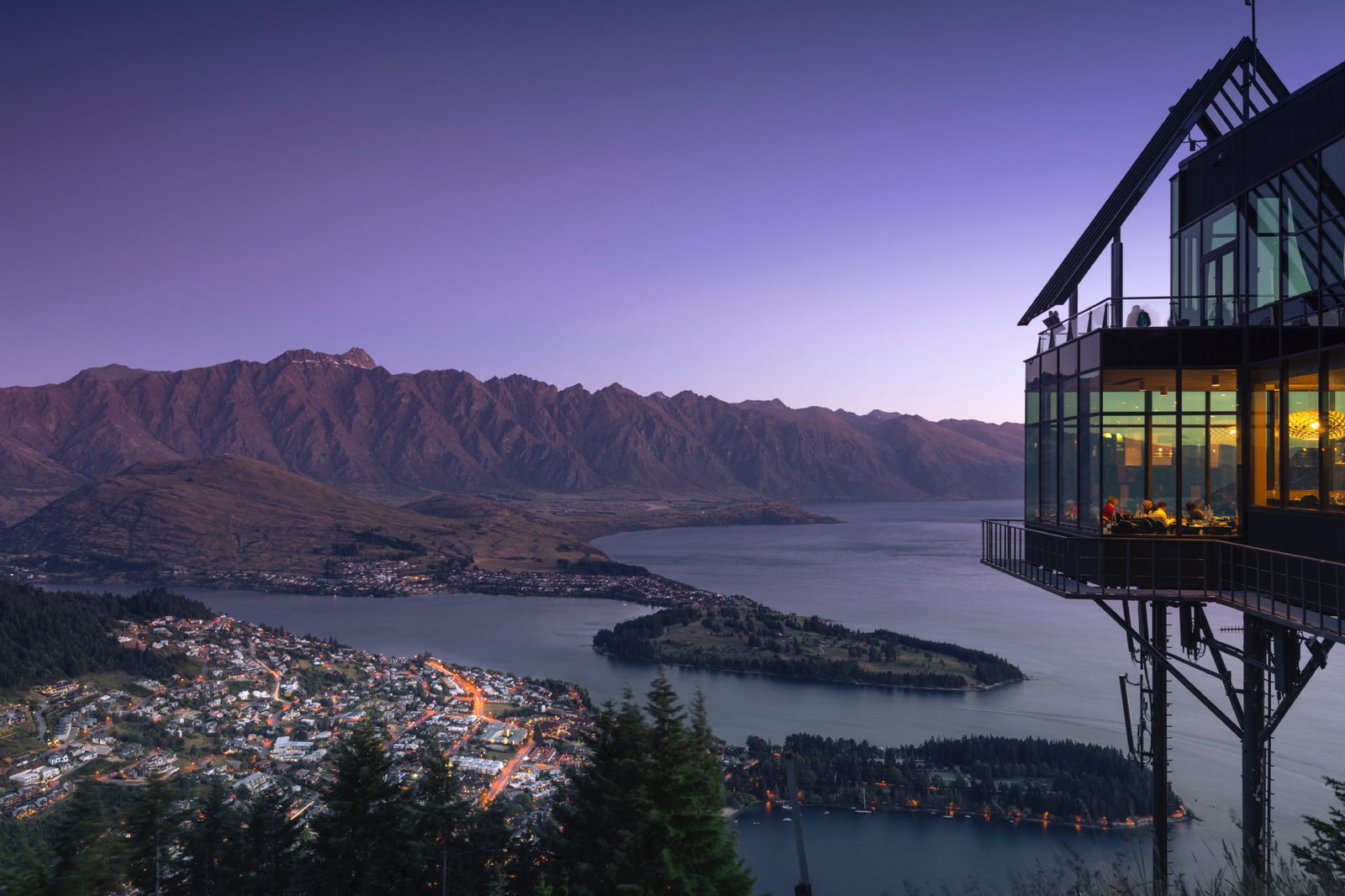 Exploring Queenstown's History and Heritage
Immerse yourself in Queenstown's rich history by visiting its historical sites, museums, and art galleries. Take a stroll through the town's streets to admire the preserved colonial architecture or explore the local museums, which offer fascinating insights into the region's past.
Accommodation Options in Queenstown
Queenstown offers a wide range of accommodation options to suit every traveler's needs and preferences. From luxurious resorts with panoramic views to cozy bed and breakfasts, there is something for everyone. Prices vary depending on the location, amenities, and season, but affordable choices can be found without compromising on comfort.
Daily Activities and Must-Visit Places
Queenstown is renowned for its breathtaking landscapes and abundant outdoor recreational opportunities. Whether you're seeking thrilling adventures or tranquil experiences, Queenstown has something for everyone. Here are some daily activities and must-visit places to enhance your Queenstown itinerary:
a. Adventure Sports and Outdoor Activities:
Queenstown is often referred to as the adventure capital of New Zealand, offering a wide range of adrenaline-pumping activities. Some popular adventure sports and outdoor activities include:
Bungee Jumping: Experience the thrill of bungee jumping from the iconic Kawarau Bridge or the Nevis Bungy, which is one of the highest in the world.

Skydiving: Take a leap of faith and enjoy breathtaking views as you skydive over Queenstown's stunning landscapes.

Jet Boating: Hop on a thrilling jet boat ride through the canyons of the Shotover or Kawarau rivers, experiencing high-speed twists and turns.

Hiking and Trekking: Explore the picturesque landscapes on one of the many hiking trails, such as the Ben Lomond Track or the Routeburn Track.

Mountain Biking: Enjoy the extensive network of mountain biking trails that cater to all skill levels, including the renowned Queenstown Bike Park.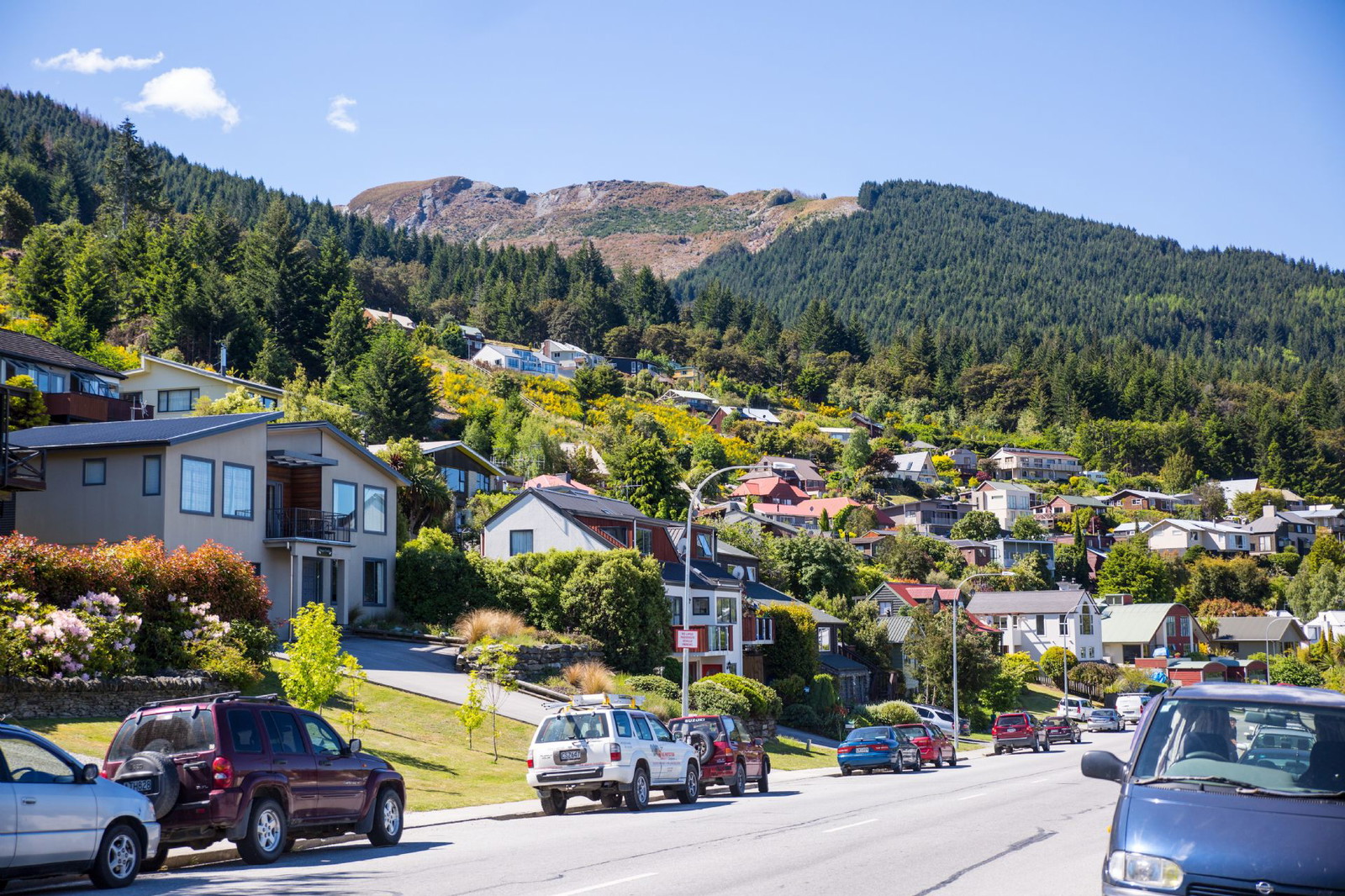 Scenic Cruises and Lake Activities
Queenstown is situated on the shores of Lake Wakatipu, providing ample opportunities for scenic cruises and water-based activities. Consider these options:
Lake Cruises: Embark on a relaxing cruise on Lake Wakatipu, taking in the breathtaking scenery and enjoying informative commentary.

Jet Boat Tours: Take a jet boat tour to explore the hidden corners of Lake Wakatipu, discovering secluded bays and pristine landscapes.

Kayaking and Paddleboarding: Rent a kayak or paddleboard and explore the calm waters of the lake at your own pace.
Must-Visit Places and Natural Wonders
Queenstown and its surrounding areas are home to stunning natural wonders and picturesque locations. Don't miss these must-visit places:
Milford Sound: Embark on a day trip to Milford Sound, a UNESCO World Heritage Site known for its majestic fjords, waterfalls, and wildlife.

Glenorchy: Visit the scenic town of Glenorchy, nestled at the head of Lake Wakatipu, and enjoy its picturesque landscapes featured in various films.

Arrowtown: Explore the charming historic village of Arrowtown, known for its gold mining heritage, quaint streets, and stunning autumn colors.

Skippers Canyon: Take a scenic drive or join a guided tour to Skippers Canyon, a remote and rugged area famous for its gold mining history and stunning views.

Queenstown Gardens: Stroll through the beautiful Queenstown Gardens, featuring manicured lawns, exotic trees, and stunning views of the lake and surrounding mountains.
These are just a few examples of the countless activities and must-visit places in Queenstown. Whether you seek adventure, relaxation, or natural beauty, Queenstown will captivate you with its remarkable offerings. Plan your itinerary accordingly and make the most of your time in this extraordinary destination.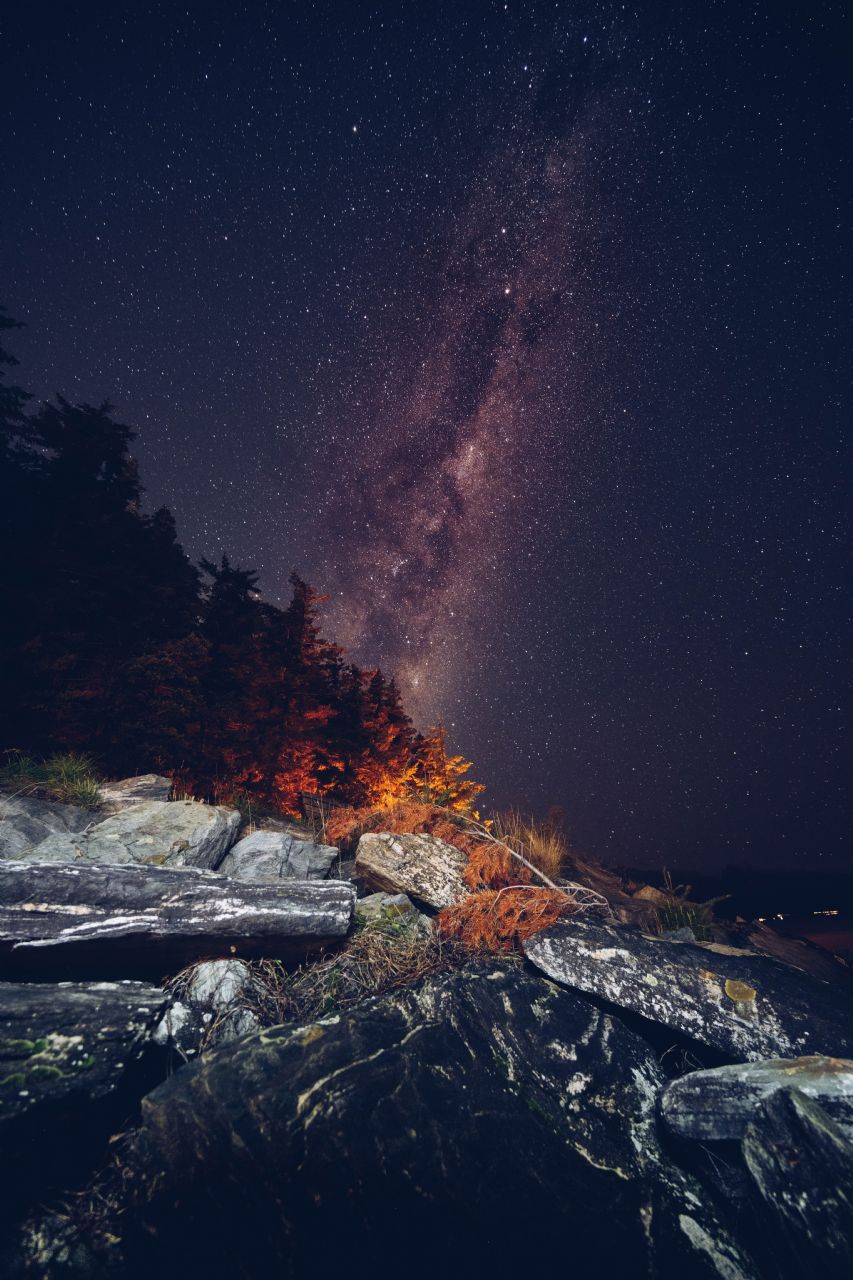 Historical Landmarks, Museums, and Art Galleries:
Discover Queenstown's cultural heritage by visiting its historical landmarks, museums, and art galleries. Learn about the gold rush era at the Lakes District Museum, or delve into contemporary art at the local galleries. These cultural hubs provide a glimpse into Queenstown's past and present artistic endeavors.
Local Cuisine and Dining Experiences:
Queenstown's culinary scene is a delightful fusion of international flavors and local delicacies. From gourmet restaurants to cozy cafes, there are numerous options to tantalize your taste buds. Don't forget to try traditional Māori dishes and indulge in locally produced wines, which perfectly complement the dining experience.
Best Time to Visit Queenstown
Queenstown's beauty transcends seasons, but the ideal time to visit depends on your preferences. Winter attracts snow sports enthusiasts, while spring and autumn offer pleasant weather and vibrant landscapes. Summer is perfect for outdoor activities and exploring the region's natural wonders. Consider your interests and plan your visit accordingly.
Queenstown, with its captivating history, vibrant culture, and exhilarating adventures, is a destination that never fails to impress. Whether you seek adrenaline-pumping activities or a serene