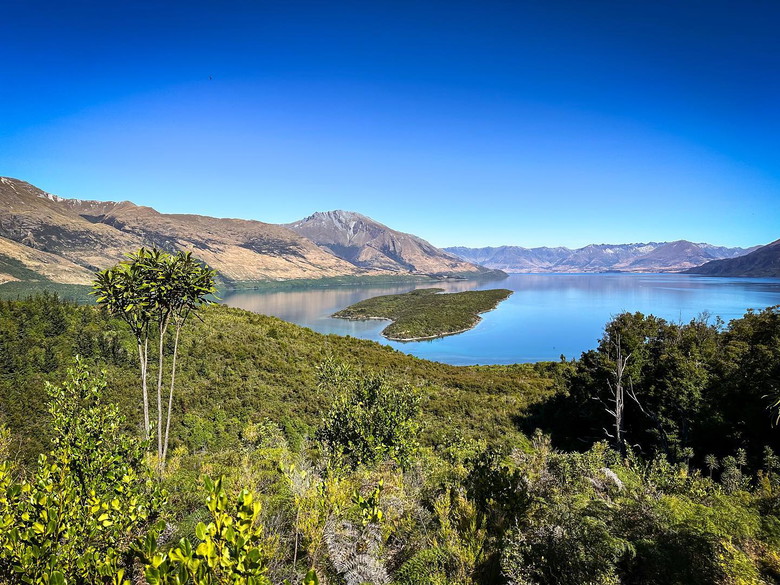 where is the Pigeon Island and Lake Whakatipu in New Zealand , how to get there Pigeon Island and Lake Whakatipu , Activities and Natural Delights ,Accommodation Choices , Best Time to Visit
Nestled within the stunning landscapes of New Zealand's South Island, Pigeon Island and Lake Whakatipu stand as captivating jewels, inviting travelers to embark on an unforgettable adventure into nature's embrace. From the mesmerizing waters of Lake Whakatipu to the tranquil charm of Pigeon Island, this travel blog unveils the magic and wonders that await.
Location and Getting There:
Pigeon Island is located in the heart of Lake Whakatipu, which stretches along the southwestern region of New Zealand's South Island. To reach this captivating destination, international travelers typically fly into Queenstown Airport, which serves as the gateway to the region. From Queenstown, Lake Whakatipu is a short drive away, and boat excursions are available to transport you to the tranquil shores of Pigeon Island.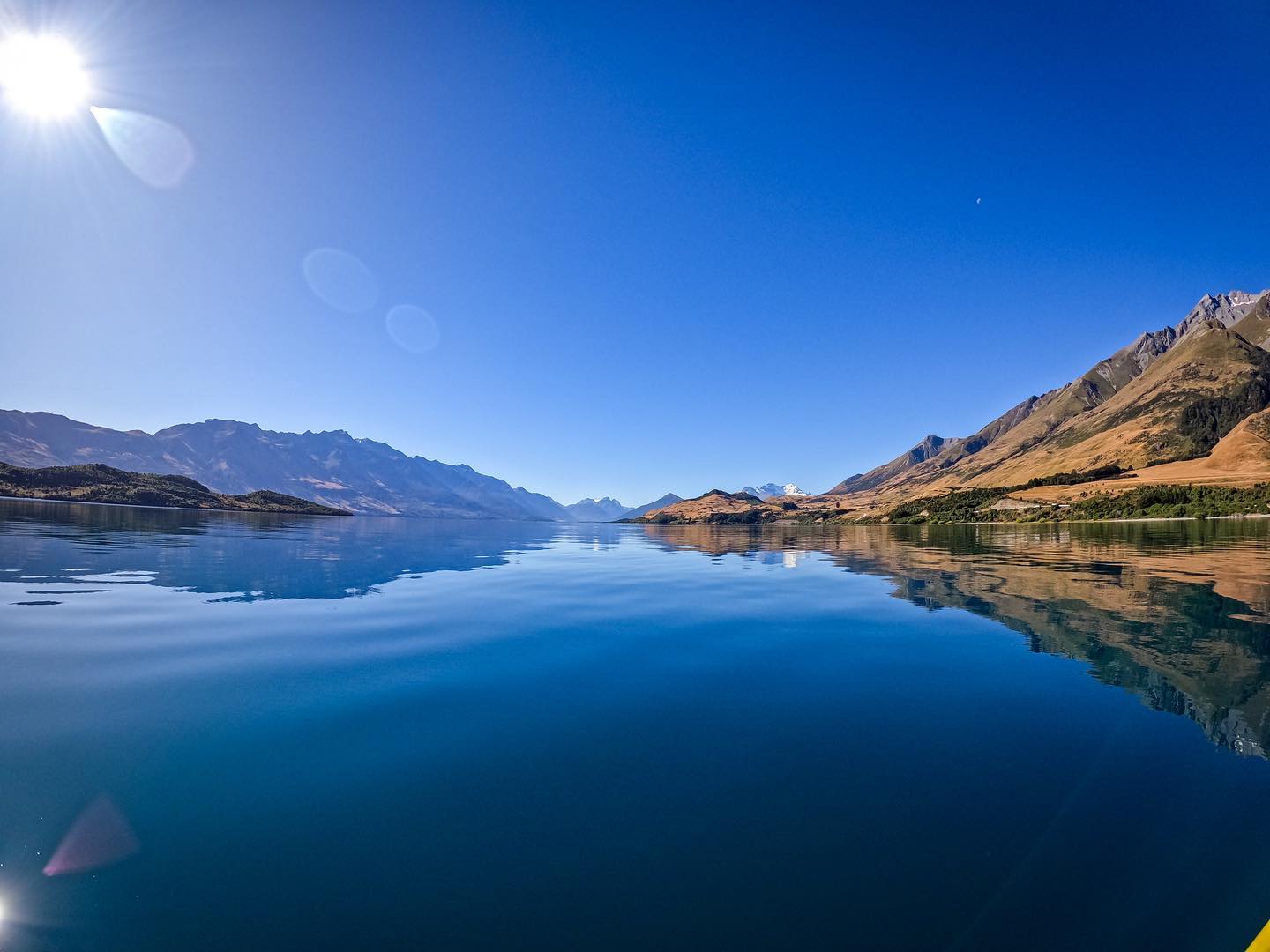 Activities and Natural Delights:
Pigeon Island and Lake Whakatipu in New Zealand stand as a testament to nature's splendor, offering a plethora of activities that allow travelers to immerse themselves in the breathtaking surroundings. From exhilarating adventures to serene moments of contemplation, this dynamic duo provides an array of experiences that cater to every traveler's desires.
Lake Whakatipu Adventures: Lake Whakatipu, with its pristine waters and stunning backdrop, sets the stage for an array of aquatic adventures. Embark on a captivating cruise that traverses the length of the lake, offering panoramic views of the surrounding Southern Alps. As the boat glides along the shimmering surface, you'll be entranced by the interplay of light and water.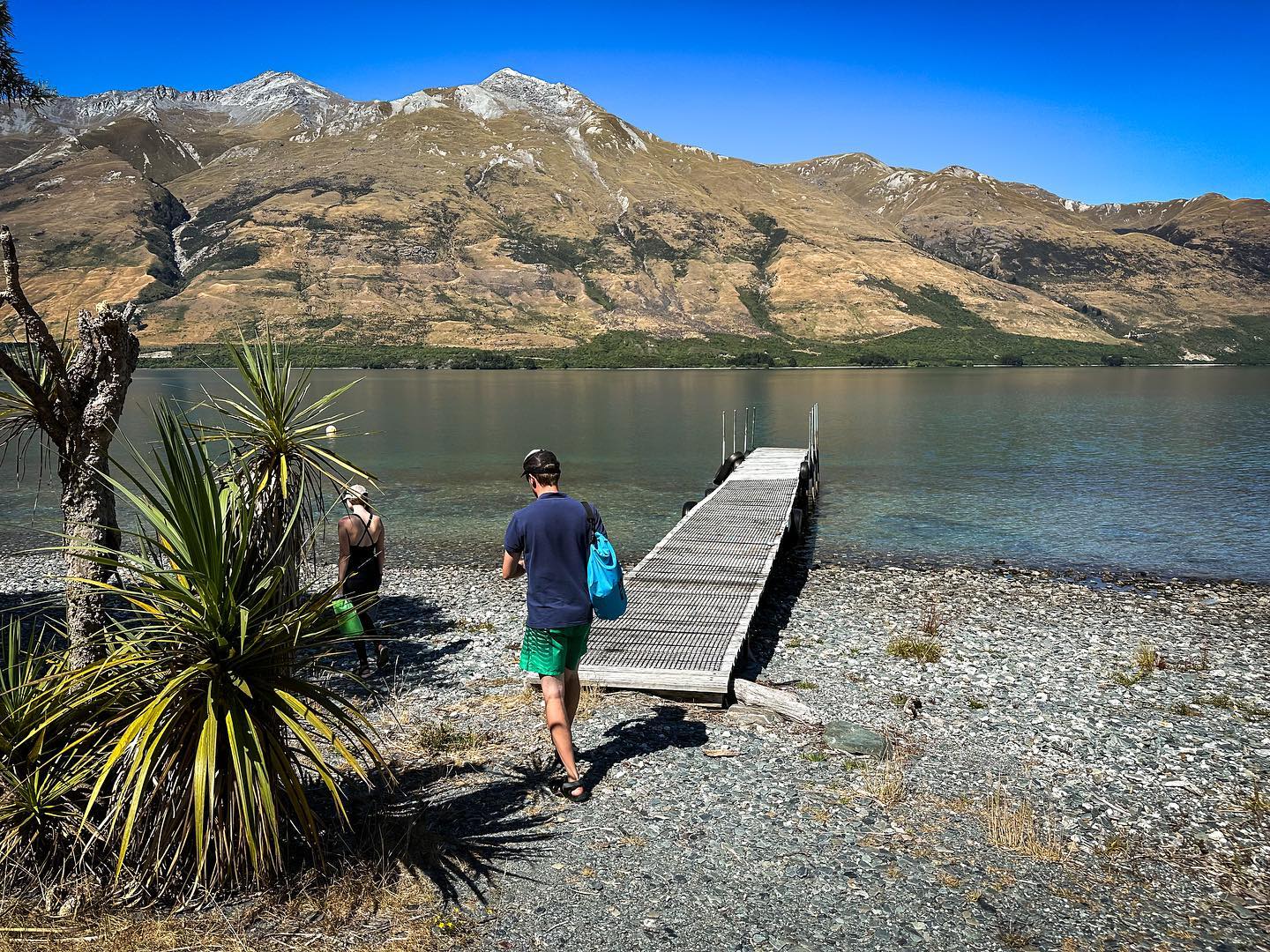 For adrenaline enthusiasts, jet boating is a thrilling option. Zoom across the lake's surface at high speeds, feeling the rush of wind against your face as you navigate its dynamic waters. Alternatively, kayaking offers a more serene connection with the lake. Paddle at your own pace, soaking in the unparalleled beauty that surrounds you.
Hiking and Tranquility on Pigeon Island: Pigeon Island, a serene gem within Lake Whakatipu, is a haven for hikers and nature lovers. Venture along its well-maintained trails that wind through lush forests, granting access to viewpoints that command awe-inspiring vistas of the lake's expanse and the encircling mountains. The rhythmic sound of rustling leaves and distant waves create a meditative atmosphere, perfect for reconnecting with the Earth.
As you explore the island's interior, you'll encounter diverse flora and fauna that thrive in this unique ecosystem. Keep an eye out for native bird species, their calls harmonizing with the tranquil ambiance. The island's secluded beaches provide idyllic spots to unwind, surrounded by the symphony of nature.
Sunsets and Stargazing: Lake Whakatipu's sunsets are a breathtaking spectacle. As the sun dips below the horizon, the sky transforms into a canvas of warm hues, casting a magical glow across the water. Find a comfortable spot on the shores or on a boat to witness this daily miracle. As night falls, Lake Whakatipu becomes a stargazer's paradise. With minimal light pollution, the night sky unveils a celestial panorama that is simply mesmerizing.
Photography and Reflection: Both Pigeon Island and Lake Whakatipu offer photographers a canvas of natural beauty to capture. From the serene reflections on the lake's surface to the intricate details of the island's flora, there's no shortage of visual inspiration. Sunrise and sunset provide the perfect lighting for capturing the essence of this captivating destination.
Pigeon Island and Lake Whakatipu harmonize to create an experiential symphony, inviting you to partake in a variety of activities that resonate with your spirit. Whether you're seeking adventure, introspection, or simply a connection with nature's wonders, this dynamic duo delivers an unforgettable journey that leaves a lasting impression on your heart and soul.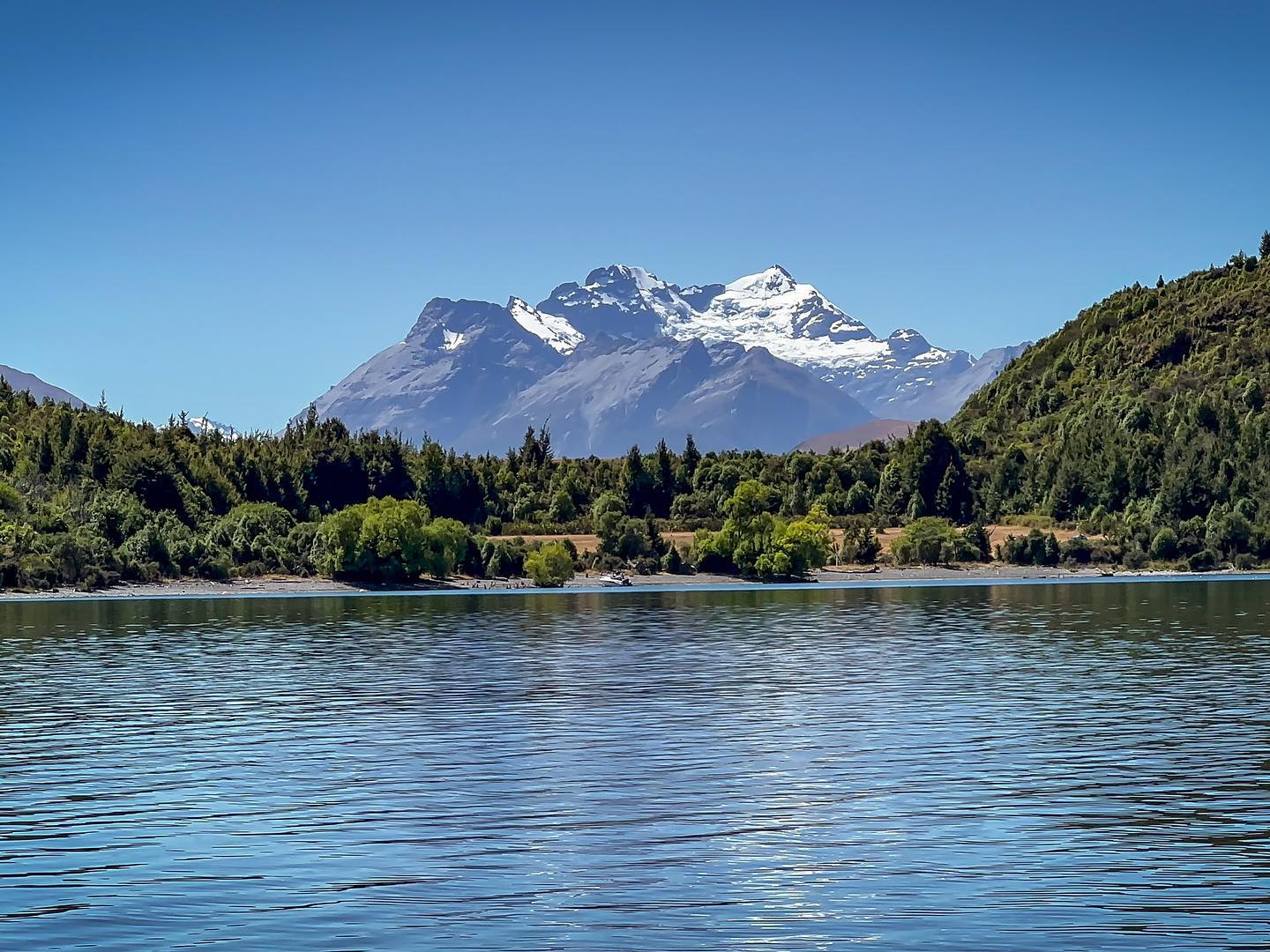 Accommodation Choices:
Lake Whakatipu boasts a variety of accommodation options, each offering a unique perspective of the region's beauty. From luxurious lakeside resorts with breathtaking views to charming boutique lodges nestled within the hills, there's a lodging choice for every traveler's preference. Queenstown, a vibrant town on the shores of Lake Whakatipu, provides an array of accommodation options, ranging from high-end hotels to cozy bed and breakfasts.
Best Time to Visit:
The ideal time to explore Pigeon Island and Lake Whakatipu is during the spring and summer months, from November to March. During this period, the weather is generally mild and pleasant, creating optimal conditions for outdoor activities. The clear skies, coupled with the lake's tranquil waters, make it a perfect time for cruising, kayaking, and hiking. Keep in mind that as a popular tourist destination, booking accommodations and activities in advance is advisable, especially during peak travel seasons.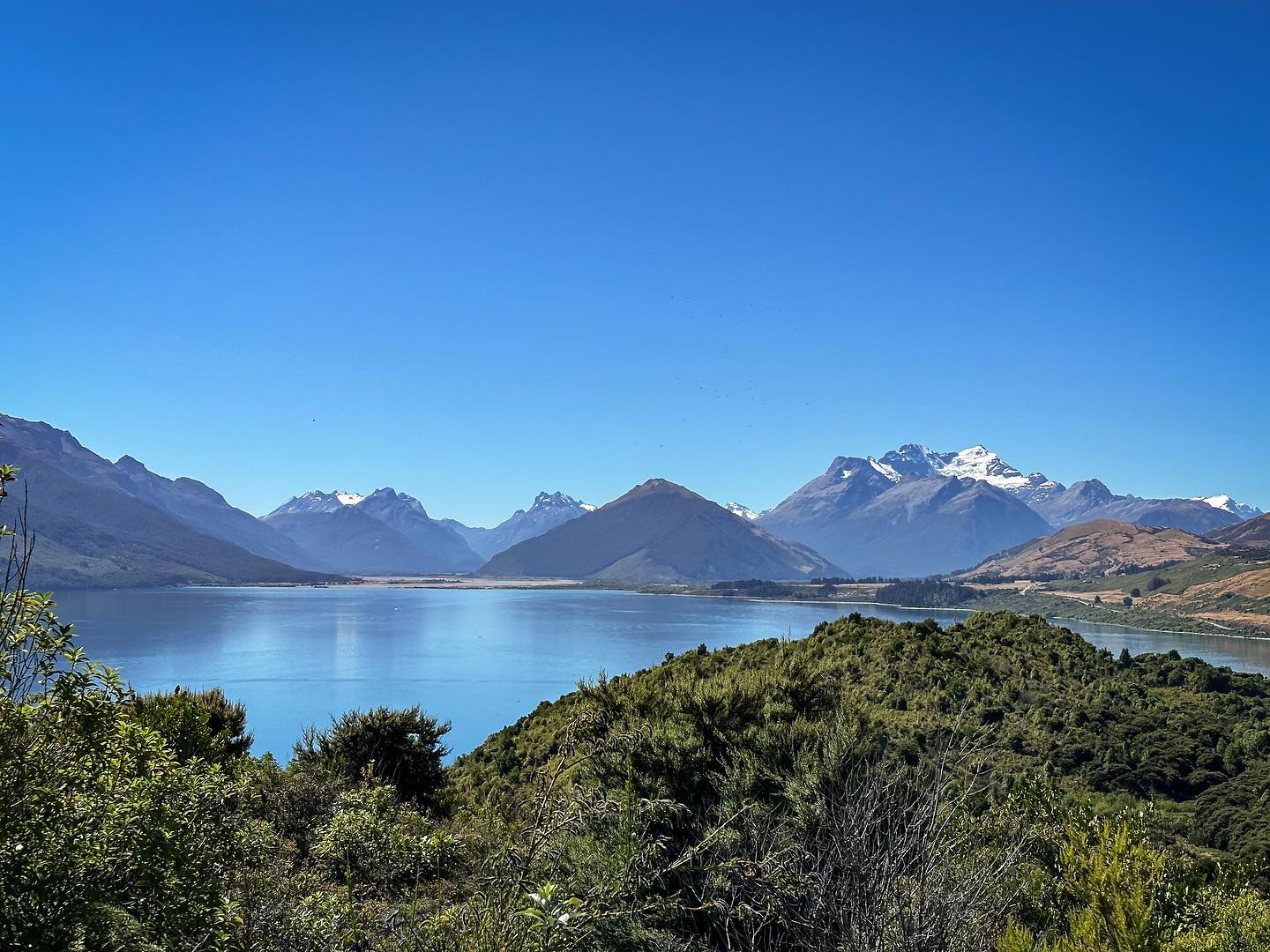 Pigeon Island and Lake Whakatipu weave a tapestry of natural beauty that captivates the soul. Whether you're drawn to the tranquility of Pigeon Island's shores or the adventurous spirit of Lake Whakatipu's waters, this destination offers a perfect blend of relaxation and exploration. With its diverse activities, breathtaking landscapes, and welcoming accommodations, Pigeon Island and Lake Whakatipu beckon you to experience the magic of New Zealand's South Island in all its glory.