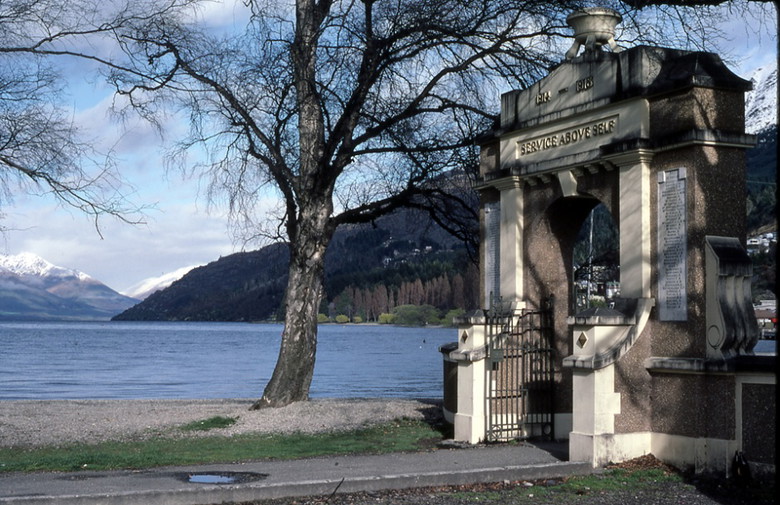 about historical landmarks, museums, and art galleries in Queenstown, including information about featured artworks, artists, opening hours, and ticket prices
Historical Landmarks
Queenstown is not only known for its natural beauty but also for its rich history. Explore these historical landmarks to delve into the region's past:
St. Peter's Church: Located in the heart of Queenstown, St. Peter's Church is a historic Anglican church that dates back to the late 19th century. Admire its beautiful architecture and tranquil surroundings.

Lakes District Museum: Discover the history of Queenstown and the surrounding region at the Lakes District Museum. Learn about the gold rush era, early Maori settlements, and the pioneers who shaped the area's development. Opening hours: 10 am to 4 pm. Ticket price: $15 USD for adults, $5 USD for children.
Museums and Art Galleries
Immerse yourself in the cultural side of Queenstown by visiting its museums and art galleries. Here are some notable establishments to explore:
Toi o Tahuna Fine Art Gallery: Located in the heart of Queenstown, Toi o Tahuna showcases contemporary Maori and New Zealand artwork. Discover a diverse range of paintings, sculptures, and jewelry created by local artists. Opening hours: 10 am to 6 pm. Free admission.

Queenstown Arts Centre: Housed in a historic cottage, the Queenstown Arts Centre hosts various art exhibitions, workshops, and events throughout the year. Explore the vibrant local arts scene and engage in creative activities. Opening hours: 10 am to 5 pm. Free admission.
Featured Artworks and Artists
Within the art galleries, you'll encounter a variety of stunning artworks created by talented artists. Here are a few examples of featured artworks and artists:
Toi o Tahuna Fine Art Gallery:

"Te Whenua" by Roi Toia: This striking contemporary sculpture represents the connection between people and the land, showcasing Maori cultural elements.
"Fiery Skies" by Jane Cruickshank: An acrylic painting capturing the dramatic sunsets and fiery hues of the Queenstown landscapes.

Queenstown Arts Centre:

"Reflections of Nature" by Sarah Brown: Delicate watercolor paintings depicting the native flora and fauna of the region.
"Abstract Explorations" by Mark Thompson: Bold and vibrant abstract artworks exploring color, texture, and form.
Please note that the featured artworks and artists can vary over time, as galleries often rotate their exhibits to showcase different creations and artists.
Remember to check the official websites or contact the respective establishments for the most up-to-date information regarding opening hours and ticket prices, as they can be subject to change.
Immerse yourself in Queenstown's rich history and vibrant art scene by visiting these historical landmarks, museums, and art galleries. Discover the stories behind the region and appreciate the creativity of local artists through their captivating artworks.