Explore the beauty of Sardinia in 2023 with our carefully curated list of the island's top 5 must-visit beaches. From powdery white sands to mesmerizing turquoise waters, these beaches offer an unforgettable experience
Sardinia is one of Italy's most beautiful and enchanting islands. With its turquoise waters, white sandy beaches, and impressive natural beauty, it attracts thousands of tourists every year. In this travel blog, you will find all the information you need to explore the allure of Sardinia.
Where is Sardinia Located?
Sardinia is located in the Mediterranean Sea, west of the Italian peninsula. It is the second-largest island in the Mediterranean after Sicily. Geographically, it lies south of Corsica (a French island) and to the immediate north of Tunisia, which is a country in North Africa. Sardinia is an autonomous region of Italy and is known for its stunning coastline, beautiful beaches, and unique cultural heritage.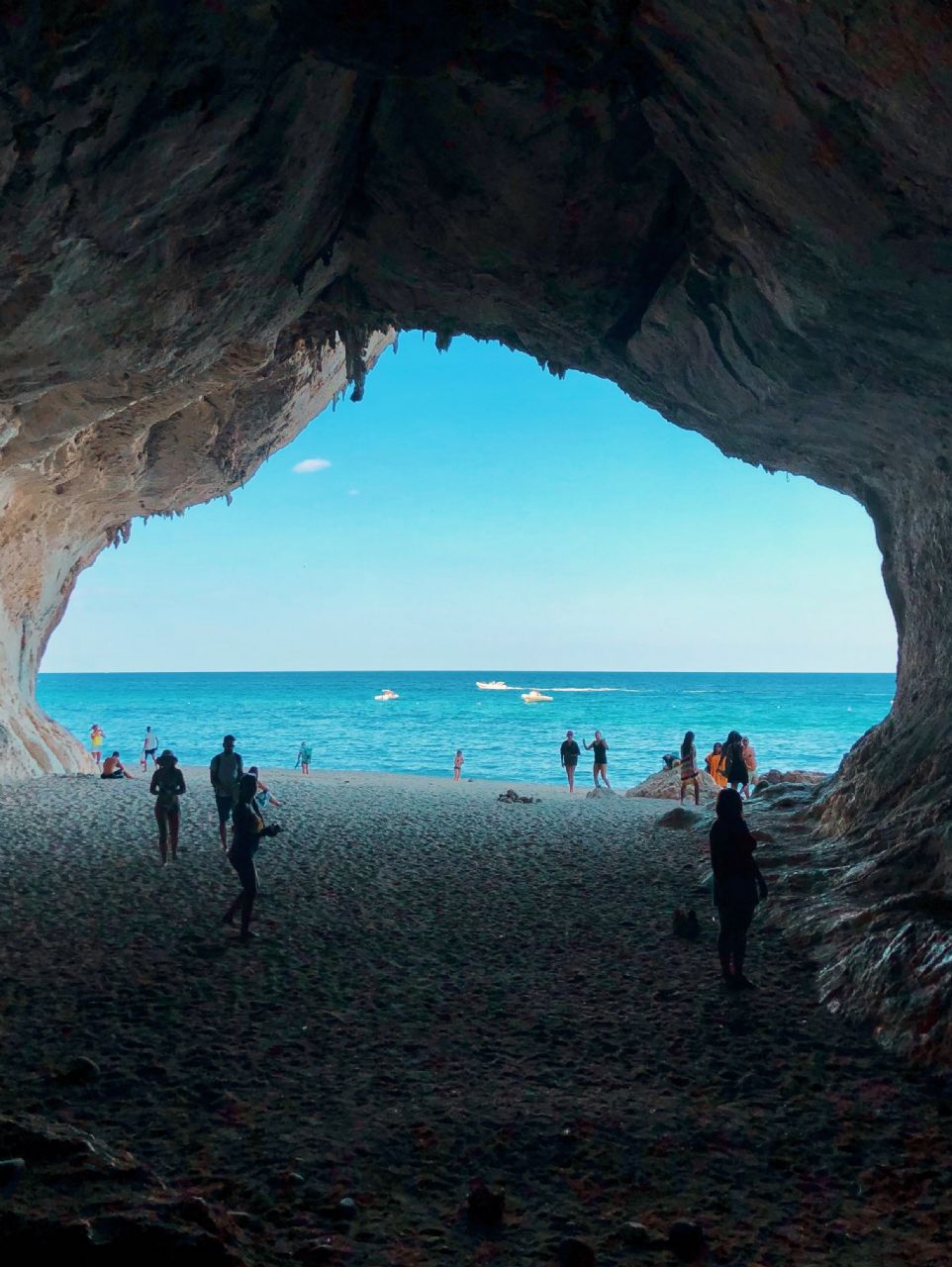 How to Get to Sardinia?
Sardinia is accessible by both air and sea. The island has several airports and ports that connect it to various cities in Italy and other European countries. Here is a detailed explanation of how to get to Sardinia:
By Air:

Cagliari-Elmas Airport (CAG): Located in the capital city of Cagliari in the south of the island, this is the largest and busiest airport in Sardinia. It offers numerous domestic and international flights, especially during the summer tourist season.
Olbia Costa Smeralda Airport (OLB): Situated in the northeastern part of Sardinia, this airport serves the popular Costa Smeralda region. It is well-connected with domestic and international destinations.
Alghero-Fertilia Airport (AHO): Located in the northwest, near the town of Alghero, this airport operates flights from various European cities.
Travelers can find direct flights to Sardinia from major European cities such as Rome, Milan, London, Paris, Frankfurt, and Barcelona, among others. During the peak tourist season, there are more flight options available, making it convenient for visitors to plan their trips.
By Sea:

Ferry: Sardinia is well-connected by ferry services from mainland Italy and other Mediterranean countries. Ferries operate from various ports on the mainland, including Genoa, Livorno, Civitavecchia, and Naples, to the main ports in Sardinia such as Cagliari, Olbia, Porto Torres, and Arbatax. The ferry journey can range from a few hours to an overnight trip, depending on the departure point.
Some ferry operators also offer services from Corsica, France, and Spain to Sardinia, providing additional options for travelers coming from neighboring regions.
Ferry services are available for both passengers and vehicles, and they are particularly popular with those who want to bring their cars or motorcycles to explore the island at their own pace.
Before planning your trip to Sardinia, it's essential to check the ferry schedules, availability, and prices in advance, especially during peak tourist seasons when demand can be high.
Traveling to Sardinia is relatively easy and convenient, whether you choose to fly or take a ferry. The mode of transportation largely depends on your starting location, budget, and personal preferences. Once you arrive on the island, you'll be greeted with the enchanting beauty and unique charm that Sardinia has to offer.
Sardinia's Top 5 Beaches and Coves
Spiaggia dei Conigli (Rabbit Beach): Spiaggia dei Conigli, also known as Rabbit Beach, is one of Sardinia's most famous and breathtaking beaches. It gets its name from the rare Mediterranean rabbits that inhabit the area. This beach is located on the island of Lampedusa and is considered one of the world's most beautiful beaches. With its white sandy shore and crystal-clear turquoise waters, it truly resembles a piece of paradise. Rabbit Beach is perfect for swimming and snorkeling, and nature enthusiasts will also enjoy exploring the local wildlife.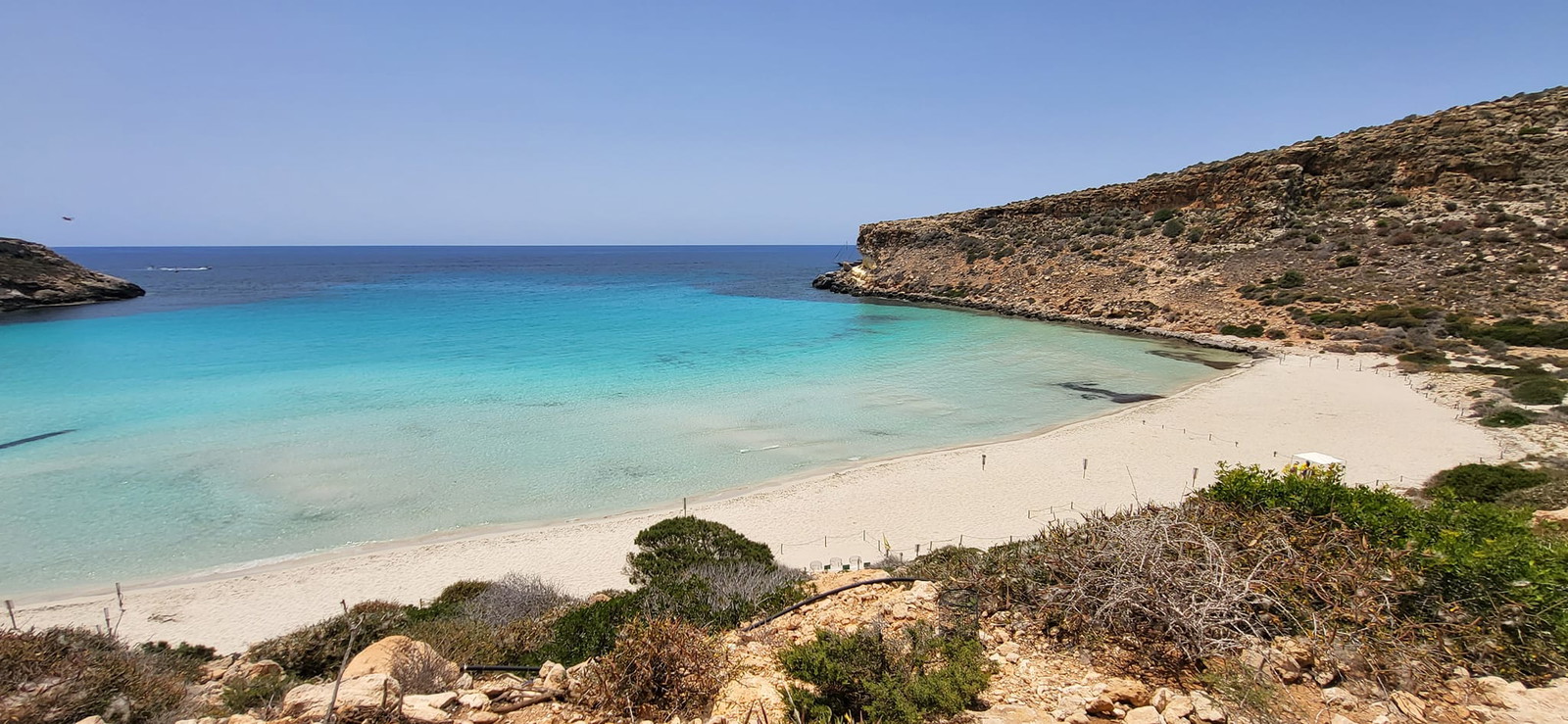 Cala Mariolu: Cala Mariolu, situated in the Gulf of Orosei on the northeastern coast of Sardinia, is another unique beach. It is renowned for its turquoise sea and natural rock formations. Accessible only by sea, this beach is somewhat secluded, giving it a more exclusive and tranquil ambiance. It is an ideal spot for snorkeling and swimming, and visitors can enjoy exploring the nearby natural caves.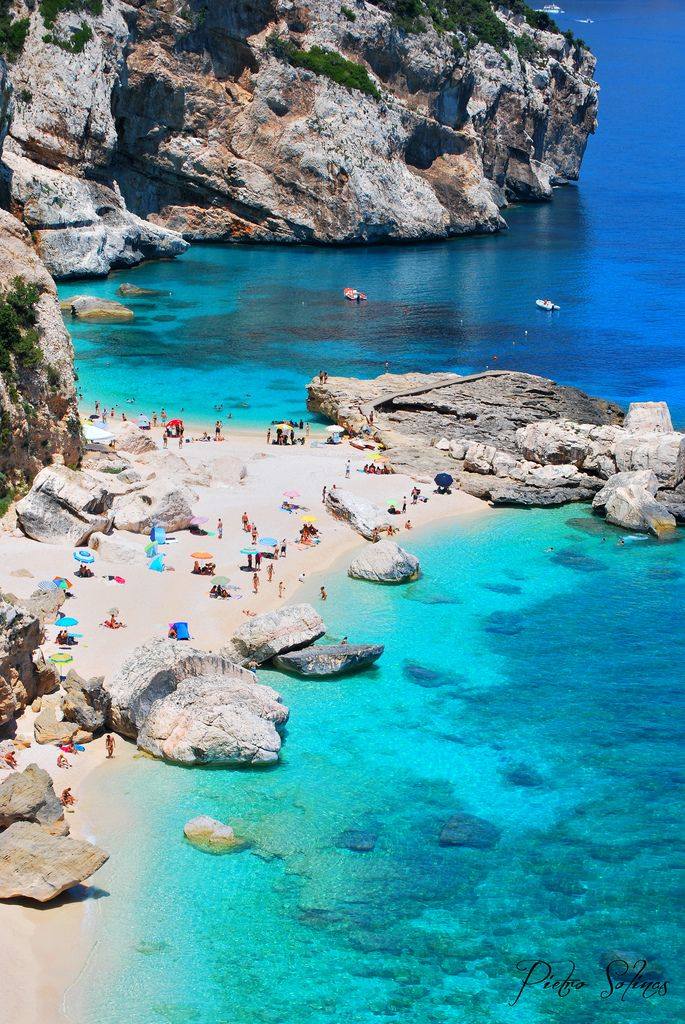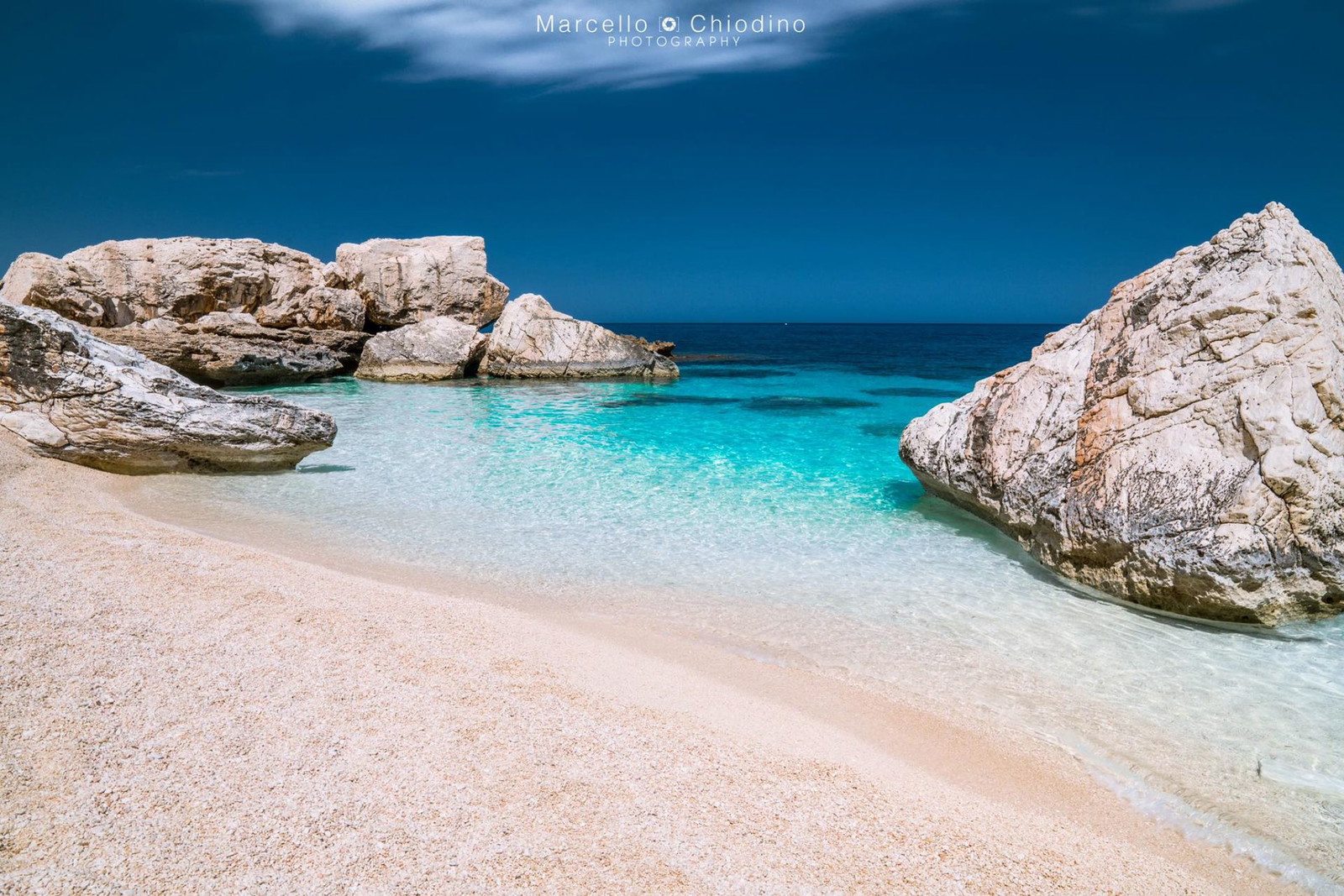 La Pelosa Beach: Located in the town of Stintino, La Pelosa Beach is one of Sardinia's iconic beaches. It is characterized by its fine white sand, crystal-clear waters, and stunning views, including a historic Aragonese tower. Visitors can explore the tower and enjoy swimming in the cool waters. La Pelosa is a popular tourist destination, and during the summer months, it can attract a large number of visitors.
Cala Goloritzé: Cala Goloritzé, situated in the Gennargentu National Park, is one of Sardinia's most beautiful natural coves. This beach is hidden amidst the mountains and can only be reached by sea, making it a perfect escape for swimmers and nature lovers alike. Surrounded by high limestone cliffs, this secluded cove offers a unique and mesmerizing beauty and serves as a beautiful trekking destination.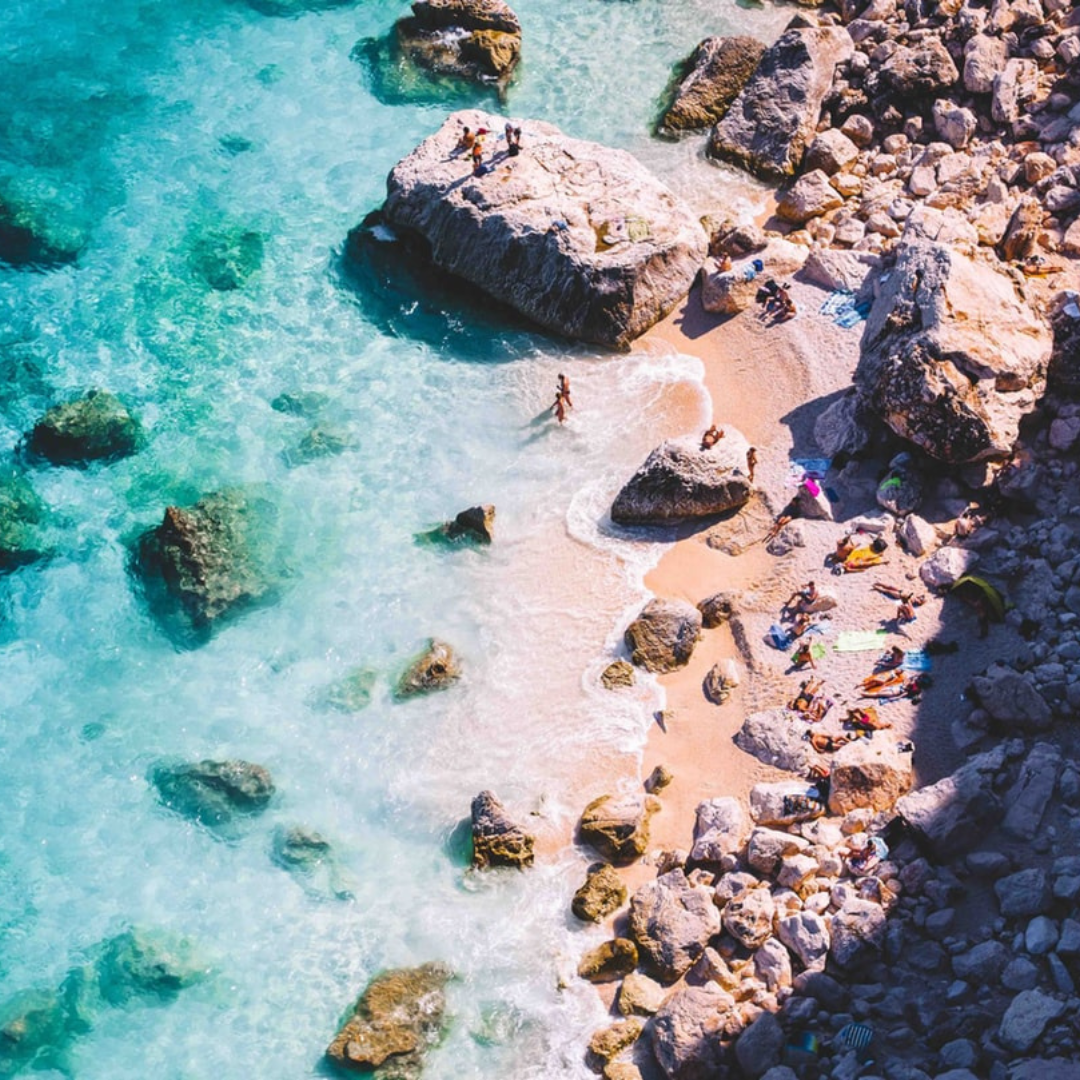 Cala Brandinchi (Tahiti Beach): Cala Brandinchi, often referred to as Tahiti Beach, is located in the northeastern part of Sardinia. With its soft white sand, turquoise waters, and pine trees surrounding the beach, it resembles a true tropical paradise. Visitors can enjoy swimming, snorkeling, and basking in the sun. Cala Brandinchi is also popular among families and couples, providing a romantic setting for a memorable vacation.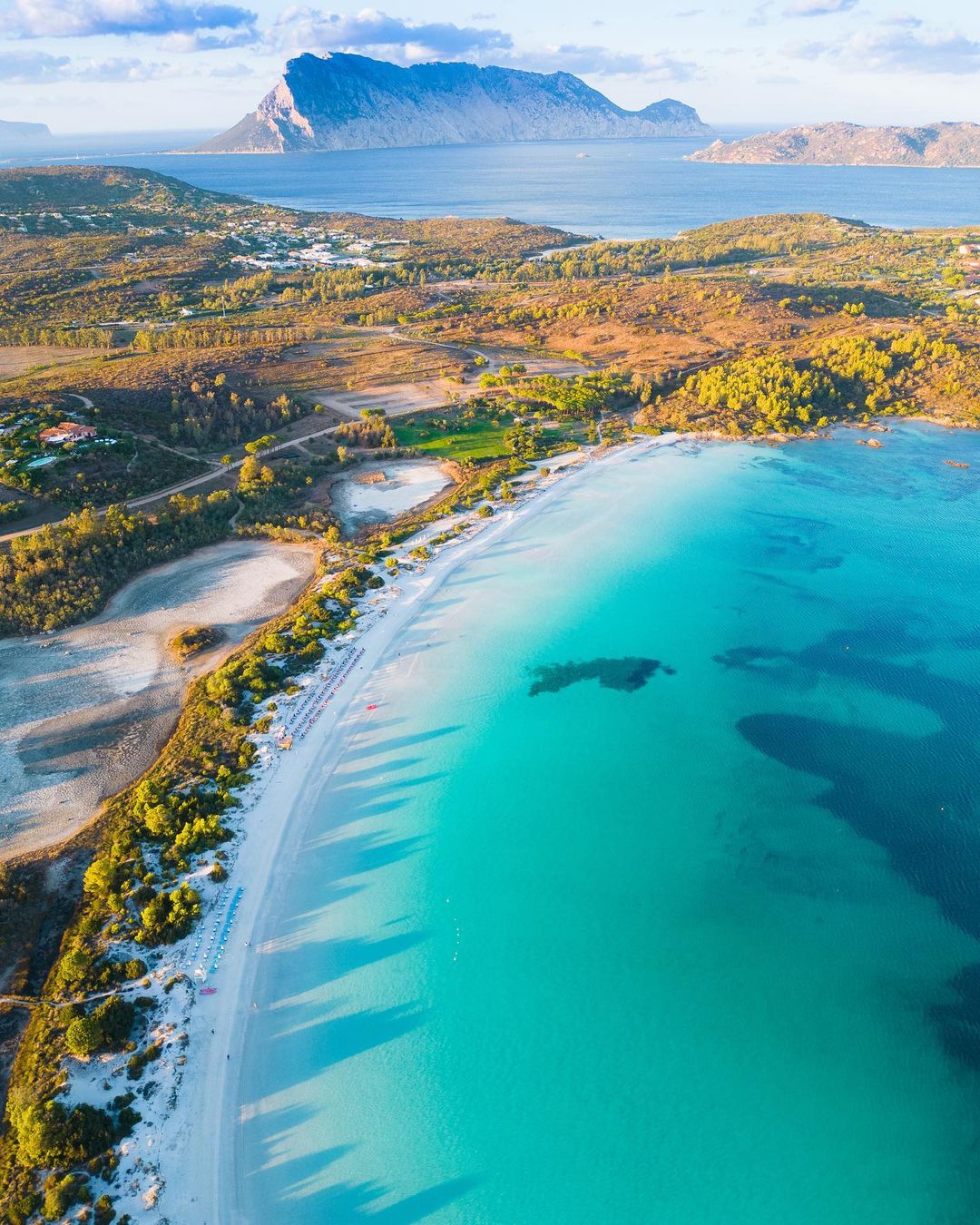 Sardinia's beaches and coves boast some of the world's most stunning natural beauty. Each one has its own unique charm, offering visitors an unforgettable experience. While exploring the natural wonders of these beaches and coves, don't forget to immerse yourself in the unique atmosphere and cultural heritage of Sardinia as well.
Best Time to Visit Sardinia
Sardinia has a Mediterranean climate, with hot and sunny summers and mild and rainy winters. While the summer months are ideal for a beach vacation, the spring and autumn months offer a quieter atmosphere to enjoy the island's beauty. May and September are great months to avoid crowds and still relish the charm of Sardinia.
Visa Requirements for Traveling to Sardinia from Canada and the United States
Travelers from countries like Canada and the United States should check the visa requirements before planning their trip to Sardinia. As Italy is a member of the Schengen Area, those holding Schengen visas can visit Sardinia. However, it is essential to verify the current visa rules and requirements before traveling.
Luxury and Affordable Accommodation Options in Sardinia
Sardinia, renowned for its natural beauty, elegant beaches, and rich cultural heritage, is a tourist paradise. Travelers often seek different accommodation options to explore the beauty that their dreams are made of. Here are the top luxury and affordable hotels and accommodation choices in Sardinia:
Luxury Option: Hotel Cala di Volpe - A Luxury Collection Hotel
Hotel Cala di Volpe is a famous luxury hotel located in Porto Cervo. Porto Cervo is one of Sardinia's most prestigious holiday regions, and Hotel Cala di Volpe stands out as one of the finest hotels in the area. With its unique architecture, breathtaking views, and luxurious amenities, this hotel captivates its guests. It offers a private beach, swimming pools, a spa, fine dining restaurants, and luxurious rooms, providing an unforgettable stay experience.
Price Information: Daily room rates may vary depending on the season and room type, generally starting at 500 Euros and can be higher for more luxurious suites.
Mid-Range Option: Lantana Resort Hotel & Apartments
Lantana Resort Hotel & Apartments is an excellent mid-range accommodation choice located in the Pula region. This hotel is known for its beautiful gardens and serene atmosphere. It offers easy access to beaches and ancient Roman ruins. The hotel features an outdoor swimming pool, a restaurant, and comfortable rooms.
Price Information: Daily room rates may vary depending on the season, generally ranging from 100 to 200 Euros on average.
Affordable Option: Hotel Nantis
Hotel Nantis, located in Olbia, offers budget-friendly and comfortable accommodation. Its central location provides easy access to the city center and Olbia port, offering a significant advantage. The hotel provides simple and clean rooms, friendly staff, and affordable prices, pleasing its guests.
Price Information: Daily room rates may vary depending on the season and room size, usually ranging from 70 to 120 Euros.
Accommodation options in Sardinia vary, and you can find hotels to suit every budget. If you desire a luxurious holiday experience, Hotel Cala di Volpe or similar high-standard hotels may be perfect for you. For mid-range comfort, Lantana Resort Hotel & Apartments can cater to your needs. If you're looking for more affordable options, Hotel Nantis or similar hotels can offer a comfortable stay experience. When planning your vacation, remember to make reservations based on your travel dates to secure your ideal accommodation.
Sardinia, with its natural wonders and historical richness, is like a piece of paradise. With its unique beaches, delicious cuisine, and warm-hearted locals, Sardinia offers an unforgettable travel experience. This island, with its tranquil and peaceful ambiance, is an ideal choice for a dream-like holiday. Make sure to add this exceptional gem to your travel bucket list; you will be eager to explore it!