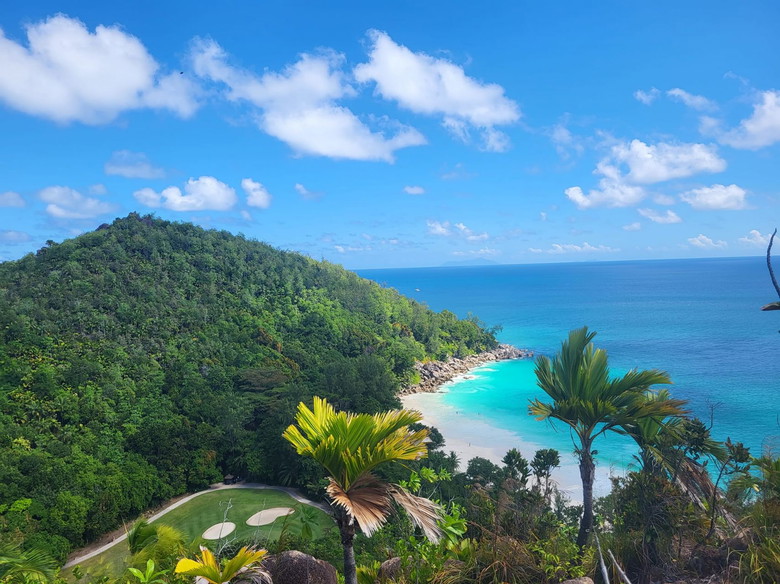 Escape to Anse Georgette Beach in Seychelles Unspoiled beauty, turquoise waters, and tranquility await at this hidden paradise. Discover the serenity now!
Seychelles, with its turquoise waters, white sandy beaches, and remote islands, is a destination that embodies the essence of a tropical dream. These unique archipelagos have captivated travelers from around the world, offering a glimpse of paradise on Earth. Yet, beneath Seychelles' well-known natural wonders lie several secrets, including hidden beaches waiting to be discovered. Among these enigmatic findings is Anse Georgette Beach, tucked away on Praslin Island, Seychelles' second-largest island. Anse Georgette is a well-kept secret, boasting untouched beauty and offering solace to those seeking a serene and peaceful escape. Embarking on a journey to this concealed paradise is a step-by-step surrender to the arms of nature, inviting travelers to an unforgettable experience.
Where is Anse Georgette Beach?
Anse Georgette is a hidden paradise located on Praslin Island, which is the second-largest island of Seychelles, an archipelago situated in the Indian Ocean. This natural wonder is surrounded by the beauty of Lémuria Resort, situated on the northwest side of the island.
How to Get to Anse Georgette?
Anse Georgette is located in an isolated area, making the journey a bit of an adventure. To reach Praslin Island, you first need to fly to Seychelles International Airport in Victoria, the capital of Seychelles. From there, you can either take a flight or a ferry to Praslin Island. Once on the island, you can reach the vicinity of Lémuria Resort by local taxis or rental cars. To access the beach itself, you can either take a short walk or join organized boat tours.
Average Airfare from Canada, America, and Europe
As Anse Georgette Beach is a remote paradise, transportation costs can be somewhat high. Travelers from Canada and America typically fly to Seychelles via Victoria and then transfer to Praslin Island. Airfare from Canada and America to Seychelles can range from $1000 to $2000 per person. Europeans, on the other hand, may expect to pay between 800 to 1500 Euros for a round trip. Prices may vary depending on the season and booking date, so early reservations are advantageous.
Where to Stay near Anse Georgette?
Near Anse Georgette Beach, there are several accommodation options that cater to different preferences and budgets. While the beach itself does not have on-site hotels, the nearby areas offer a variety of lodging choices, ranging from luxury resorts to more budget-friendly guesthouses. Here are some of the places where you can stay to enjoy easy access to Anse Georgette and its enchanting surroundings:
Lémuria Resort: Located adjacent to Anse Georgette, Lémuria Resort is the most luxurious and sought-after accommodation option in the vicinity. This five-star resort offers elegant villas and suites set amidst lush tropical gardens and with breathtaking ocean views. Guests can relish top-notch amenities, including a championship golf course, a world-class spa, multiple dining venues, and direct access to both Anse Georgette and Anse Kerlan beaches.

Constance Lemuria Seychelles: Another upscale option nearby, Constance Lemuria Seychelles, offers a beautiful beachfront setting and lavish accommodations. With elegant villas overlooking the Indian Ocean, a stunning infinity pool, and excellent dining options, it is a haven for travelers seeking a luxurious escape.

Coco de Mer Hotel and Black Parrot Suites: Situated in the southwest of Praslin, this hotel provides a more affordable yet comfortable stay. With its stunning hilltop location, Coco de Mer Hotel offers panoramic views of the surrounding landscapes and the ocean. The Black Parrot Suites section of the hotel provides a more secluded and intimate experience for guests.

Acajou Beach Resort: This charming beachfront resort offers a tranquil ambiance and a variety of cozy rooms and suites. Surrounded by tropical gardens, Acajou Beach Resort provides direct access to the scenic Cote D'Or Beach and is only a short drive away from Anse Georgette.

Praslin Sunset Beach Hotel: Located in Grand'Anse area, this boutique hotel offers a more intimate and relaxed atmosphere. Guests can enjoy comfortable rooms with sea views and easy access to Grand'Anse Beach, making it a convenient base for exploring Anse Georgette.

Budget Guesthouses: For travelers seeking more budget-friendly options, several guesthouses and self-catering accommodations can be found across Praslin. These options provide a chance to experience local hospitality and often offer pleasant stays with a more affordable price tag.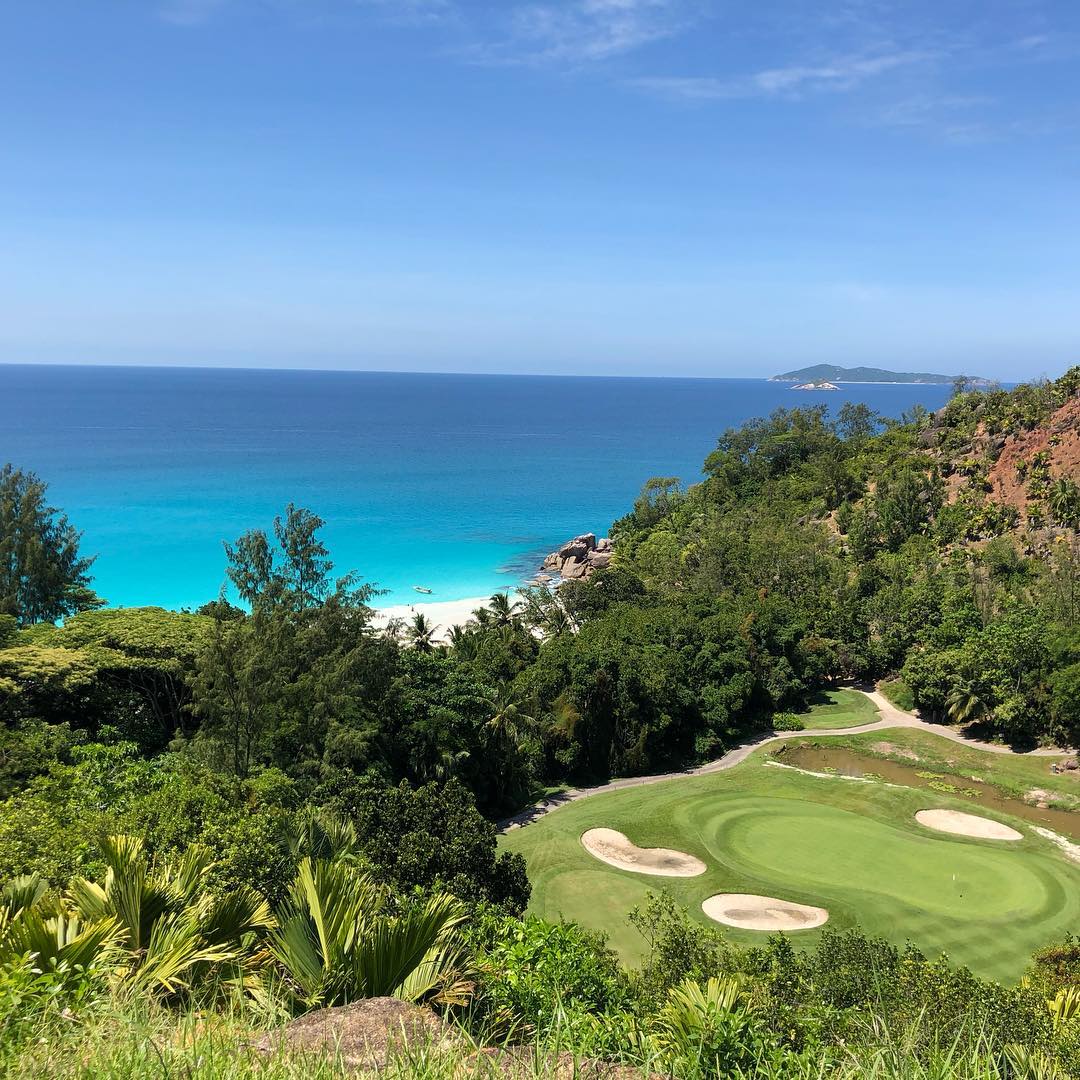 Staying near Anse Georgette allows you to immerse yourself in the stunning natural beauty of the Seychelles and conveniently explore this hidden paradise. Whether you opt for a luxurious resort or a cozy guesthouse, the enchanting allure of the surrounding landscapes will make your stay a memorable one.
Activities to Enjoy at Anse Georgette
At Anse Georgette Beach, there is a plethora of activities to enjoy, catering to various interests and desires. Whether you seek adventurous water sports, leisurely pursuits, or a chance to connect with nature, this hidden gem has something to offer for everyone. Here are some of the activities you can relish during your visit to Anse Georgette:
Swimming and Snorkeling: The crystal-clear waters of Anse Georgette invite you to take a refreshing swim and explore the vibrant marine life beneath the surface. Snorkeling is a popular activity here, allowing you to witness the colorful coral reefs and encounter an array of tropical fish.

Sunbathing and Relaxation: The tranquil atmosphere and serene surroundings make Anse Georgette an ideal spot for sunbathing and relaxation. Lay back on the soft pink sands, soak up the warm sunshine, and let the gentle sound of waves lull you into a state of complete tranquility.

Nature Walks and Bird Watching: The lush greenery surrounding the beach provides an excellent opportunity for nature walks. Take a stroll through the verdant forests, and keep an eye out for the diverse bird species that call this area home.

Photography: Anse Georgette's breathtaking vistas offer perfect moments for photography enthusiasts. Capture the stunning scenery, from the turquoise waters to the dramatic granite rocks, to preserve the memories of this unspoiled paradise forever.

Picnicking: Pack a picnic and relish a delightful meal amidst nature's beauty. Enjoy the shade of the swaying palm trees and savor the picturesque setting while indulging in a leisurely picnic with loved ones.

Beach Volleyball: If you're in the mood for some fun and active beach time, gather a group of friends and engage in a game of beach volleyball on the soft sands of Anse Georgette.

Yoga and Meditation: With its serene ambiance and pristine surroundings, the beach provides an ideal setting for practicing yoga or meditation. Let the soothing sounds of nature elevate your spiritual experience.

Exploring Lémuria Resort: If you're staying at Lémuria Resort, take advantage of its facilities, such as spa treatments, golf courses, and dining experiences. The resort offers a touch of luxury to complement your tranquil beach getaway.

Boat Tours: Consider joining boat tours or excursions from nearby areas, which may take you on a scenic cruise around the Seychelles islands, offering breathtaking views and opportunities for swimming in hidden coves.
Anse Georgette Beach, with its natural allure and limited crowds, invites you to embrace the joys of nature and indulge in an array of unforgettable experiences. Whether you seek adventure or serenity, this hidden paradise promises to create cherished memories that will linger in your heart for a lifetime.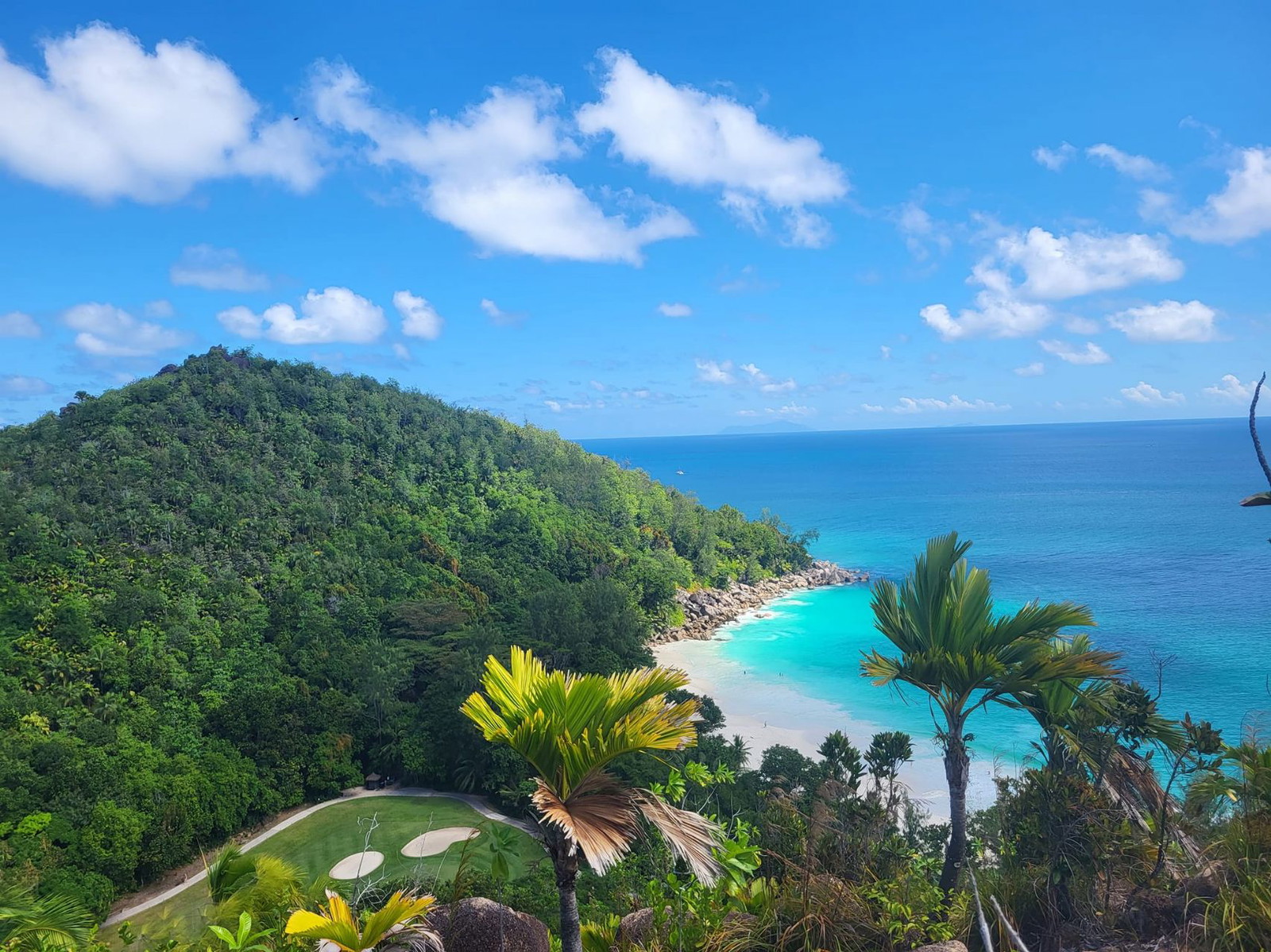 Best Time to Visit Anse Georgette Beach
Seychelles has a tropical climate, with temperatures ranging from 25°C to 30°C throughout the year. The best time to visit is during the cooler months from May to October when refreshing breezes and lower rainfall are prevalent. During this time, the sea is calmer, and underwater life is vibrant. The peak tourist season is from December to April, but Anse Georgette Beach tends to remain relatively peaceful even during that period.
An unforgettable experience awaits you at Anse Georgette Beach, where tranquility and unique beauty embrace each other in nature's lap. Discover this hidden paradise of secluded shores, turquoise waters, and breathtaking landscapes!