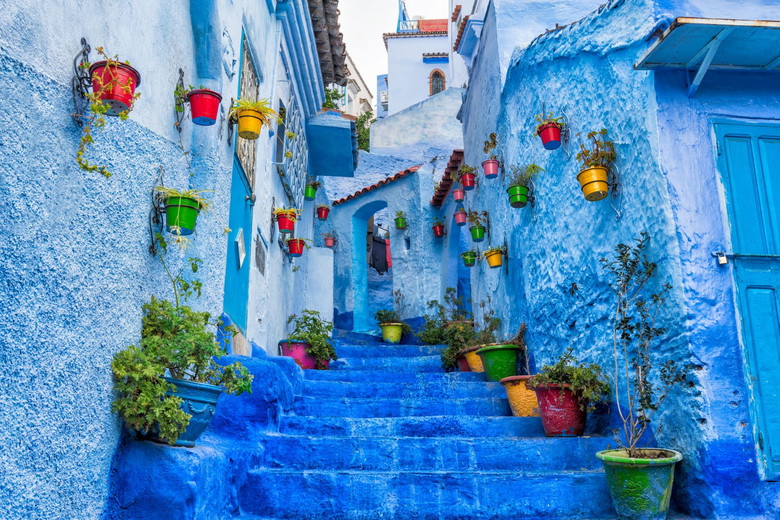 Discover the allure of Morocco with this comprehensive travel guide! Explore its historic cities, breathtaking landscapes, and unique cultural experiences. #MoroccoTravel #TouristAttractions
Morocco, a North African country known for its rich history, vibrant culture, and diverse landscapes, is a captivating destination for travelers seeking a unique and immersive experience. From the bustling streets of Marrakech to the ancient medinas of Fez, from the modern capital city of Rabat to the mesmerizing vistas of the Sahara Desert, Morocco offers a wide array of tourist attractions to explore. In this comprehensive travel guide for 2023, we will delve into the highlights of Morocco, providing insights and recommendations for an unforgettable journey.
2023: A Perfect Time to Visit Morocco
As the year 2023 approaches, Morocco continues to be an enticing destination for travelers. The country's diverse landscapes, ranging from the Sahara Desert to the Atlas Mountains, offer breathtaking scenery and unique outdoor experiences. The rich history and cultural heritage of Morocco, with its blend of Berber, Arab, and French influences, make it a fascinating destination for history buffs and culture enthusiasts alike. Additionally, Morocco's warm hospitality, delicious cuisine, and affordable travel options make it an ideal destination for budget-conscious travelers.
Moroccan Culture and History: A Rich Tapestry
Moroccan culture is a vibrant tapestry woven with influences from various civilizations and dynasties that have ruled the region throughout history. Berber, Arab, and French cultures have all left their marks on Morocco's language, cuisine, music, and traditions, creating a unique and diverse cultural landscape.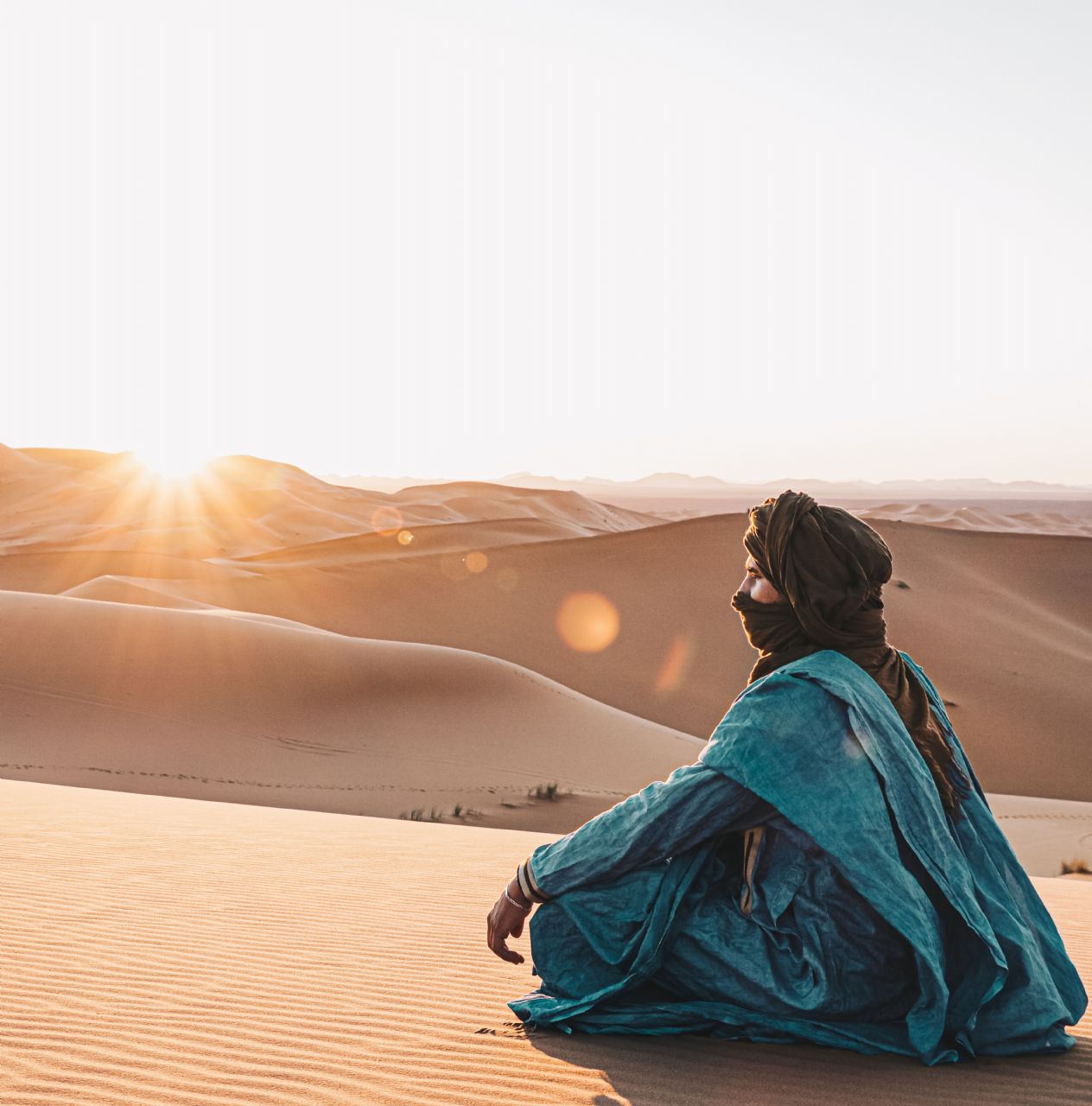 One of the highlights of Moroccan culture is its world-famous cuisine. Moroccan cuisine is known for its rich flavors, aromatic spices, and unique combinations of sweet and savory ingredients. Tajine, couscous, pastilla, and harira are some of the iconic Moroccan dishes that visitors must try during their trip. Moroccan mint tea, with its strong flavor and sweet aroma, is also a must-have beverage during a visit to Morocco.
Morocco's history is equally rich and fascinating. The country has been home to various civilizations, including the Phoenicians, Romans, Arabs, Berbers, and French, all of whom have left their imprints on Morocco's architecture, art, and traditions. From the ancient Roman ruins of Volubilis to the medieval medinas of Marrakech and Fez, Morocco is a treasure trove of historical landmarks waiting to be explored.
Visiting Morocco: Visa Requirements for Different Countries
Before planning a trip to Morocco, it's important to check the visa requirements for your specific country of origin. As of 2023, Morocco requires visas for travelers from some countries, while others can enter visa-free or obtain a visa upon arrival.
For example, citizens of the European Union (EU), the United States, Canada, Australia, and many other countries can enter Morocco visa-free for stays of up to 90 days for tourism purposes. However, it's always advisable to check the most up-to-date information from the Moroccan embassy or consulate in your country before traveling.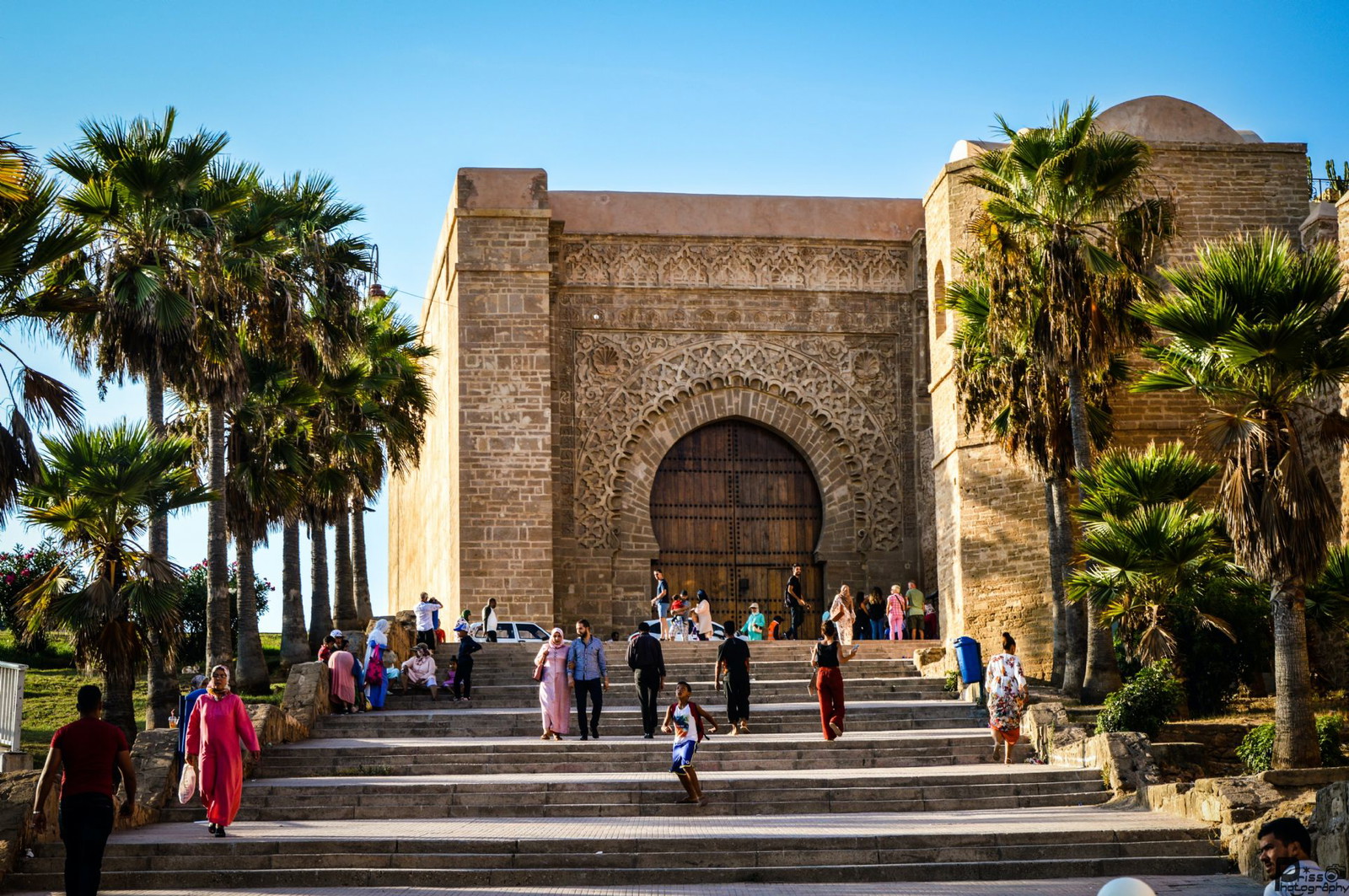 If you require a visa to enter Morocco, you will need to apply for one in advance at the Moroccan embassy or consulate in your country of residence. The visa application process typically requires submitting a completed application form, a passport-sized photo, a valid passport with at least six months of validity remaining, and the appropriate visa fee. It's recommended to apply for a Moroccan visa well in advance of your travel dates to allow for processing time.
Getting to Morocco: Flights, Average Prices, and Transportation Options
Morocco is well connected to various international destinations, with major airports in cities such as Marrakech, Casablanca, and Rabat. There are direct flights to Morocco from many countries, including Europe, North America, the Middle East, and Africa. Many major airlines, as well as low-cost carriers, operate flights to Morocco, providing travelers with options for different budgets and travel preferences.
The prices of flights to Morocco can vary depending on the time of year, airline, and booking time. It's recommended to compare prices from different airlines and booking platforms to find the best deals. As of 2023, the average price for a round-trip flight from Europe to Morocco ranges from $200 to $600, while flights from North America can range from $500 to $1000 or more, depending on the departure city and time of year.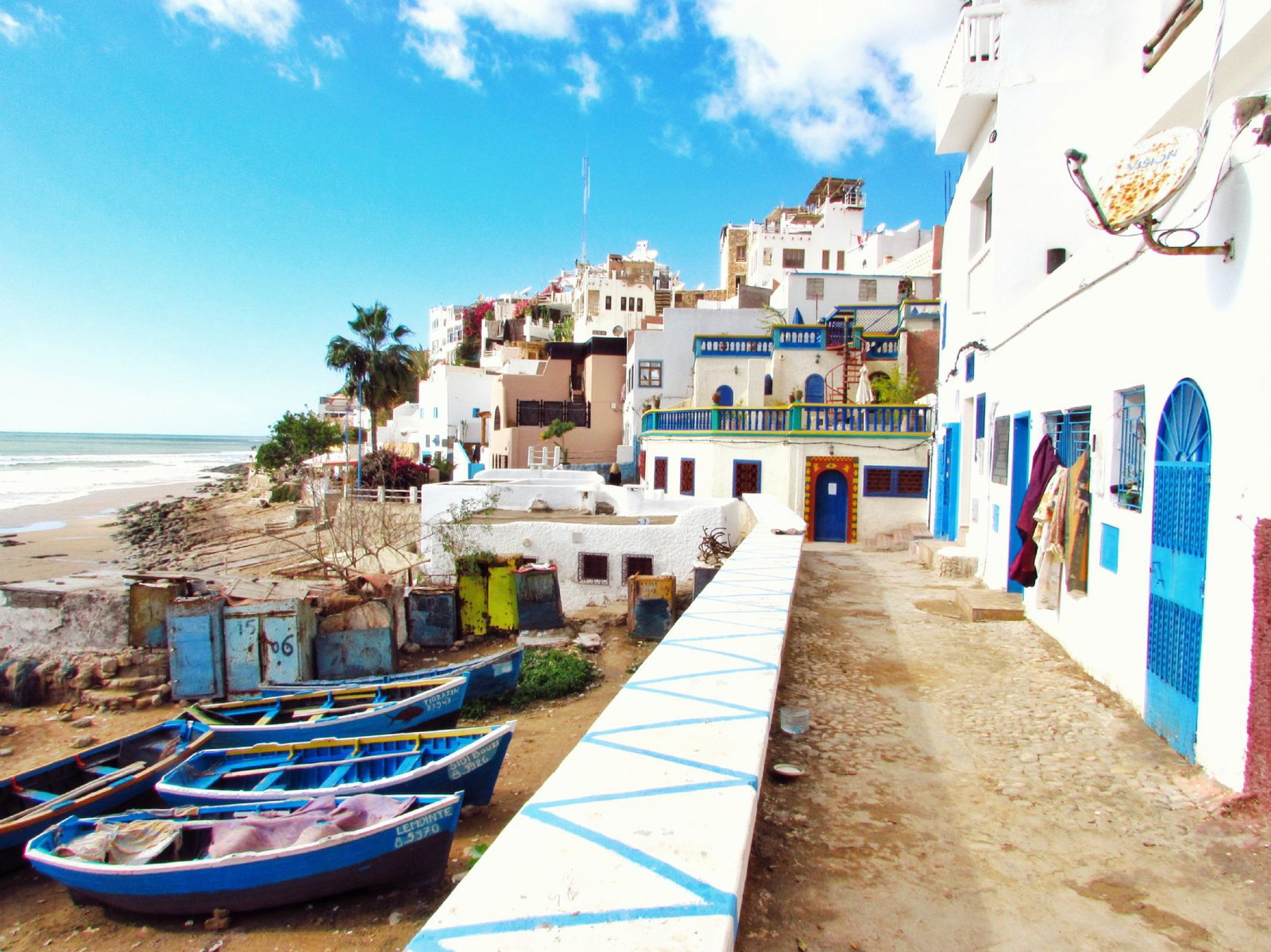 Once you arrive in Morocco, there are various transportation options to explore the country. Morocco has a well-developed transportation infrastructure, including trains, buses, taxis, and rental cars. Trains are a popular mode of transportation for longer distances, with comfortable and modern trains operated by the national railway company, ONCF. Buses are also widely available and offer an affordable way to travel between cities and towns. Taxis, both private and shared, are another common mode of transportation for shorter distances within cities and towns. Rental cars are also available in major cities, but it's important to be aware of local driving regulations and road conditions.
Accommodation in Morocco: Riads, Hotels, and Guesthouses
Morocco offers a wide range of accommodation options to suit different budgets and preferences. One of the unique and iconic types of accommodation in Morocco is riads. Riads are traditional Moroccan houses or palaces with an interior courtyard, often converted into boutique hotels or guesthouses. Staying in a riad is a chance to experience the traditional Moroccan architecture and design, with beautiful courtyards, ornate decorations, and a serene ambiance.
In addition to riads, Morocco has a wide range of hotels, ranging from budget-friendly options to luxury resorts. Major cities like Marrakech, Casablanca, and Fez have a wide selection of hotels, including international chains and local boutique hotels. There are also guesthouses, hostels, and homestays available in many parts of Morocco, offering a more intimate and authentic experience of local hospitality.
When booking accommodation in Morocco, it's important to consider factors such as location, amenities, and reviews. It's recommended to read reviews from previous guests and choose accommodation that fits your preferences and budget. Booking in advance is also advisable, especially during peak travel seasons, to ensure availability and secure the best rates.
Exploring Morocco: Must-Visit Destinations and Attractions
Morocco is a country with diverse landscapes and a wealth of tourist attractions. From bustling cities to serene deserts, from lush valleys to coastal towns, Morocco has something for everyone. Here are some must-visit destinations and attractions to include in your itinerary: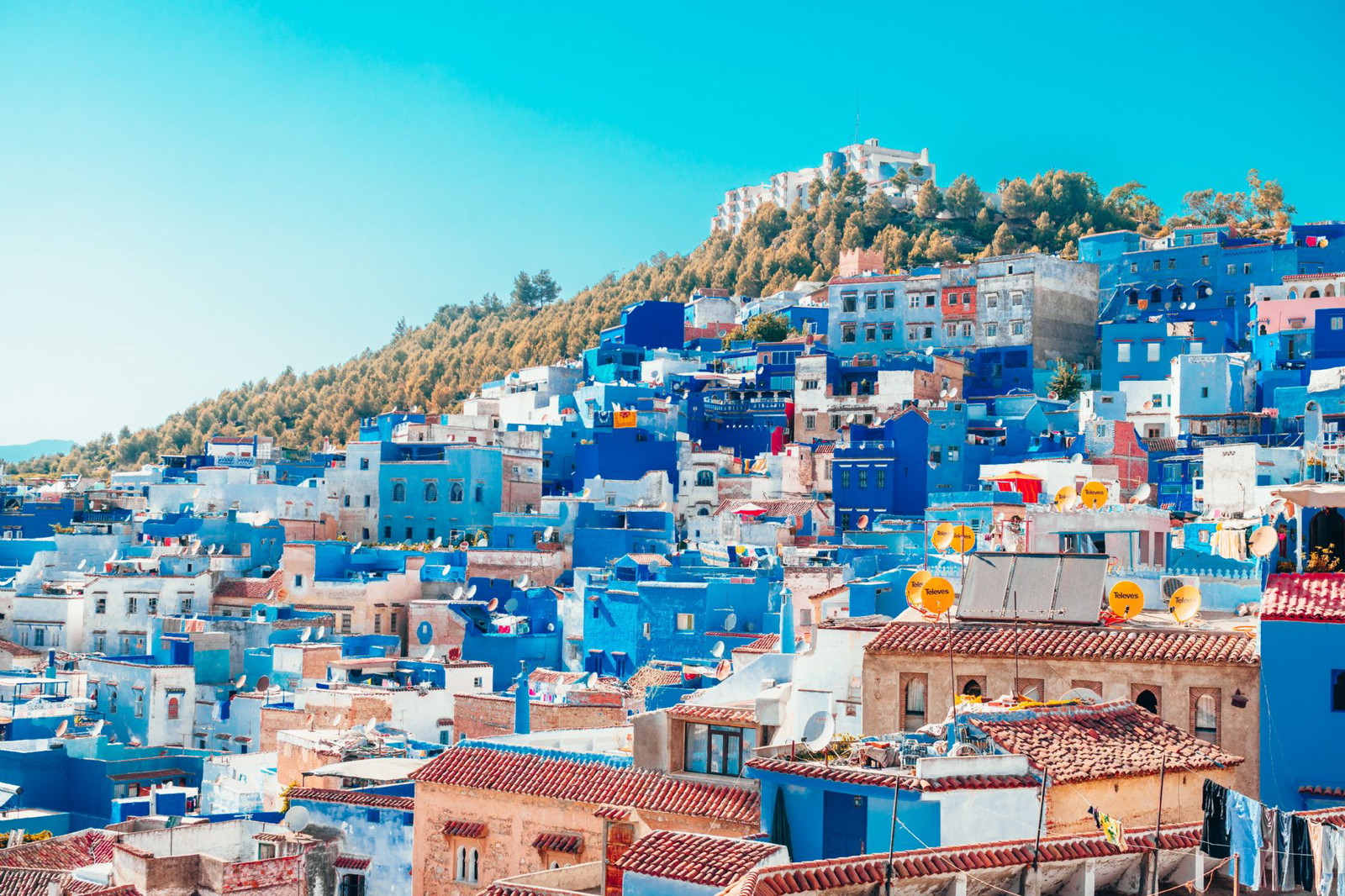 Marrakech: Known as the "Red City," Marrakech is a vibrant and bustling city that offers a mix of historical landmarks, vibrant markets, and cultural experiences. The medina, a UNESCO World Heritage site, is a maze of narrow alleys, bustling souks (markets), and stunning palaces, including the iconic Bahia Palace and Saadian Tombs. The Koutoubia Mosque, with its soaring minaret, is another must-visit landmark in Marrakech. The city also offers opportunities to experience Moroccan cuisine, music, and traditional performances, such as belly dancing and Gnawa music.

Fez: Fez is known for its well-preserved medieval medina, which is considered one of the world's oldest and largest urban pedestrian zones. The medina of Fez is a UNESCO World Heritage site, known for its maze-like alleys, historic buildings, and traditional crafts. The Bou Inania Madrasa, Al-Quara

raouiyne Mosque, and Dar Batha Museum are some of the must-visit attractions in Fez. The city is also known for its prestigious university, Al Quaraouiyine, which is considered the oldest continuously operating degree-granting university in the world.

Chefchaouen: This picturesque blue-painted town nestled in the Rif Mountains is known for its stunning blue-painted buildings, narrow winding streets, and serene mountain landscapes. Chefchaouen is a popular destination for travelers seeking a relaxed and laid-back atmosphere. The town is also known for its local crafts, including woven blankets and colorful ceramics, and is a great place to experience traditional Moroccan village life.

Sahara Desert: No trip to Morocco would be complete without a visit to the Sahara Desert, one of the world's most iconic landscapes. The vast stretches of golden sand dunes, the breathtaking sunsets, and the unique experience of camel trekking make the Sahara Desert a must-visit destination in Morocco. You can also spend a night in a traditional desert camp, stargazing and enjoying Berber music around a campfire.

Casablanca: Casablanca is Morocco's largest city and a modern metropolis known for its cosmopolitan vibe and vibrant nightlife. The Hassan II Mosque, one of the largest mosques in the world, is a must-visit landmark in Casablanca. The city is also known for its art deco architecture, including the Royal Palace, the Mahkama du Pacha, and the Casablanca Cathedral. The Corniche, a waterfront promenade, is a popular spot for a leisurely stroll and enjoying ocean views.

Essaouira: This coastal town is known for its relaxed atmosphere, historic medina, and beautiful beaches. The medina of Essaouira, a UNESCO World Heritage site, is a maze of narrow streets with white and blue-painted buildings, bustling souks, and impressive fortifications. The town is also known for its vibrant arts and music scene, with many galleries, workshops, and live music performances.

Atlas Mountains: The Atlas Mountains offer stunning landscapes of rugged mountains, lush valleys, and traditional Berber villages. The Toubkal National Park, located in the High Atlas, is a popular destination for hiking, with Mount Toubkal, the highest peak in North Africa, attracting adventurous travelers. The Atlas Mountains also offer opportunities for cultural experiences, including visiting local villages, learning about Berber traditions, and enjoying the beautiful scenery.

Rabat: As Morocco's capital, Rabat is known for its rich history and cultural heritage. The Kasbah of the Udayas, a fortified citadel overlooking the Atlantic Ocean, is a must-visit landmark in Rabat. The Royal Palace, the Hassan Tower, and the Mohammed V Mausoleum are other notable attractions in the city. Rabat also has a relaxed and laid-back atmosphere, with beautiful beaches and a picturesque marina.

Volubilis: This ancient Roman city, located near the city of Meknes, is a UNESCO World Heritage site and a must-visit destination for history enthusiasts. The well-preserved ruins of Volubilis include impressive Roman architecture, such as basilicas, triumphal arches, and beautiful mosaics, offering a glimpse into Morocco's rich history and cultural heritage.

Ouarzazate: Known as the "Gateway to the Sahara," Ouarzazate is a city located in the Draa Valley, known for its stunning landscapes and historic kasbahs (fortified villages). The Ait Ben Haddou kasbah, a UNESCO World Heritage site, is a must-visit attraction in Ouarzazate, known for its well-preserved mud-brick architecture and being a popular filming location for many famous movies and TV shows. Ouarzazate is also known for its beautiful oasis landscapes, such as the Fint Oasis, where you can enjoy a peaceful retreat surrounded by palm trees and traditional Berber villages.
Agadir: This coastal city on the Atlantic Ocean is known for its beautiful sandy beaches and modern resorts. Agadir is a popular destination for sun-seekers and water sports enthusiasts, offering activities such as surfing, jet skiing, and sailing. The city is also known for its vibrant nightlife, with many clubs, bars, and restaurants offering entertainment and delicious Moroccan cuisine.

Tétouan: Located in northern Morocco, Tétouan is known for its well-preserved historic medina, which is a UNESCO World Heritage site. The medina of Tétouan is known for its unique Andalusian architecture, reflecting the city's rich history of Arab, Berber, and Andalusian influences. The city is also known for its vibrant arts and crafts scene, with many local artisans producing traditional crafts, such as ceramics, textiles, and jewelry.

Dades Gorges: These stunning gorges, located in the High Atlas Mountains, offer breathtaking landscapes of deep canyons, towering rock formations, and lush green valleys. The Dades Gorges are a popular destination for hiking, rock climbing, and photography, with many scenic viewpoints offering panoramic views of the surrounding landscapes. The area is also known for its traditional Berber villages and kasbahs, allowing visitors to experience the local culture and way of life.

Todra Gorges: Located in the eastern part of the High Atlas Mountains, the Todra Gorges are famous for their dramatic limestone cliffs that soar up to 300 meters in height. The narrow gorge is a popular destination for rock climbing, trekking, and photography, with its unique landscapes and natural beauty attracting outdoor enthusiasts and nature lovers. The area is also known for its traditional Berber villages and agriculture, with lush palm groves and terraced fields dotting the valleys.

Tanneries of Fez: The tanneries of Fez are a unique and fascinating attraction that offers a glimpse into the traditional process of leather production in Morocco. The tanneries are known for their large stone vats filled with colorful dyes and animal hides being treated by local craftsmen. Visitors can observe the tanning process from the surrounding terraces and learn about the history and techniques of leather production in Morocco.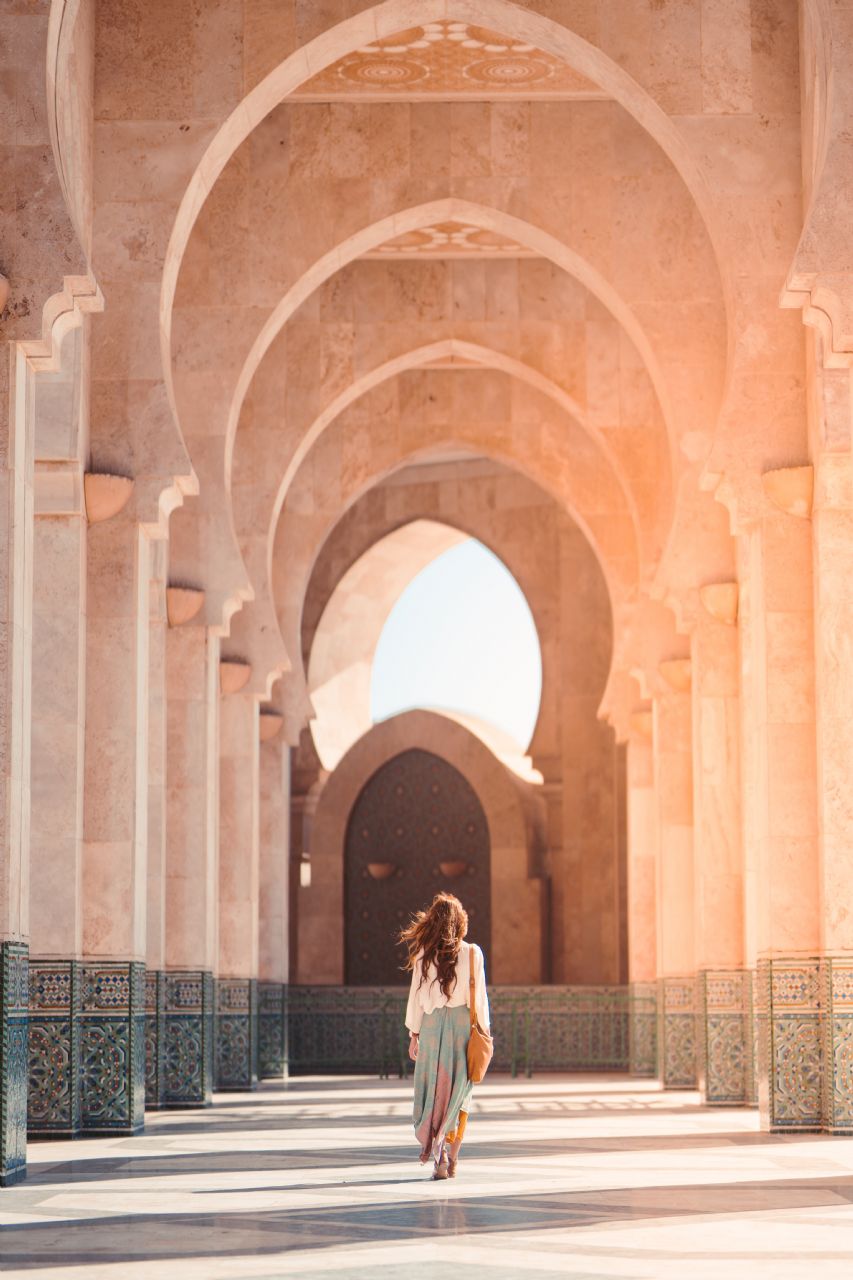 In conclusion, Morocco offers a rich and diverse array of attractions for travelers to explore and experience. From vibrant cities with historic medinas to ancient ruins, stunning landscapes, and unique cultural experiences, Morocco has something to offer for everyone. Whether it's exploring the bustling markets, marveling at the architectural wonders, enjoying the natural beauty, or immersing yourself in the rich cultural heritage, a trip to Morocco is sure to be a memorable and rewarding experience.