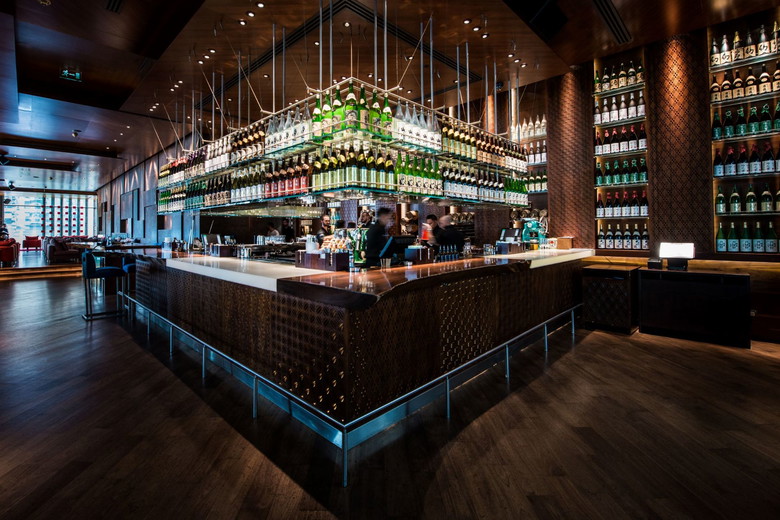 Dubai's dining scene is a food lover's dream, with a diverse range of international cuisine. And getting around is easy with taxis, metro, buses, trams, and even water taxis and ferries. Explore the city's culinary delights and attractions with ease!
Discover the Best Restaurants in Dubai: A Food and Dining Guide
Dubai is home to many restaurants that offer cuisine from around the world. Additionally, you shouldn't miss trying the traditional Arabic cuisine. Here are some of the best restaurants in Dubai and details about the dishes they offer:
Zuma: Japanese Cuisine Zuma, the most famous Japanese restaurant in Dubai, is among the top restaurants in the city. Offering sushi, sashimi, and other Japanese delicacies, Zuma is also famous for its different drink options.

La Petite Maison: French Cuisine La Petite Maison has world-renowned French cuisine. Among the restaurant's famous dishes are the tuna salad, beef ribs, and mashed potatoes. With its delicious food and elegant atmosphere, it's a favorite restaurant for many people in Dubai.

Ravi Restaurant: Pakistani Cuisine Ravi Restaurant in Dubai is famous for its Pakistani cuisine. The restaurant's meat dishes, particularly lamb and beef, are quite popular. The restaurant also serves traditional dishes such as Lahmacun, Dürüm, and Kebab, and is known for its budget-friendly prices.

Al Fanar Restaurant & Cafe: Emirati Cuisine Al Fanar Restaurant serves Emirati cuisine. The restaurant offers local delicacies such as hummus, kebab, fish, and beef ribs. Additionally, the restaurant's desserts are quite tasty.

The Meat Co.: Seafood and Meat The Meat Co. is a restaurant that specializes in meat and seafood. The restaurant's specially prepared steaks, beef ribs, and seafood are a great option for those who want to dine in Dubai.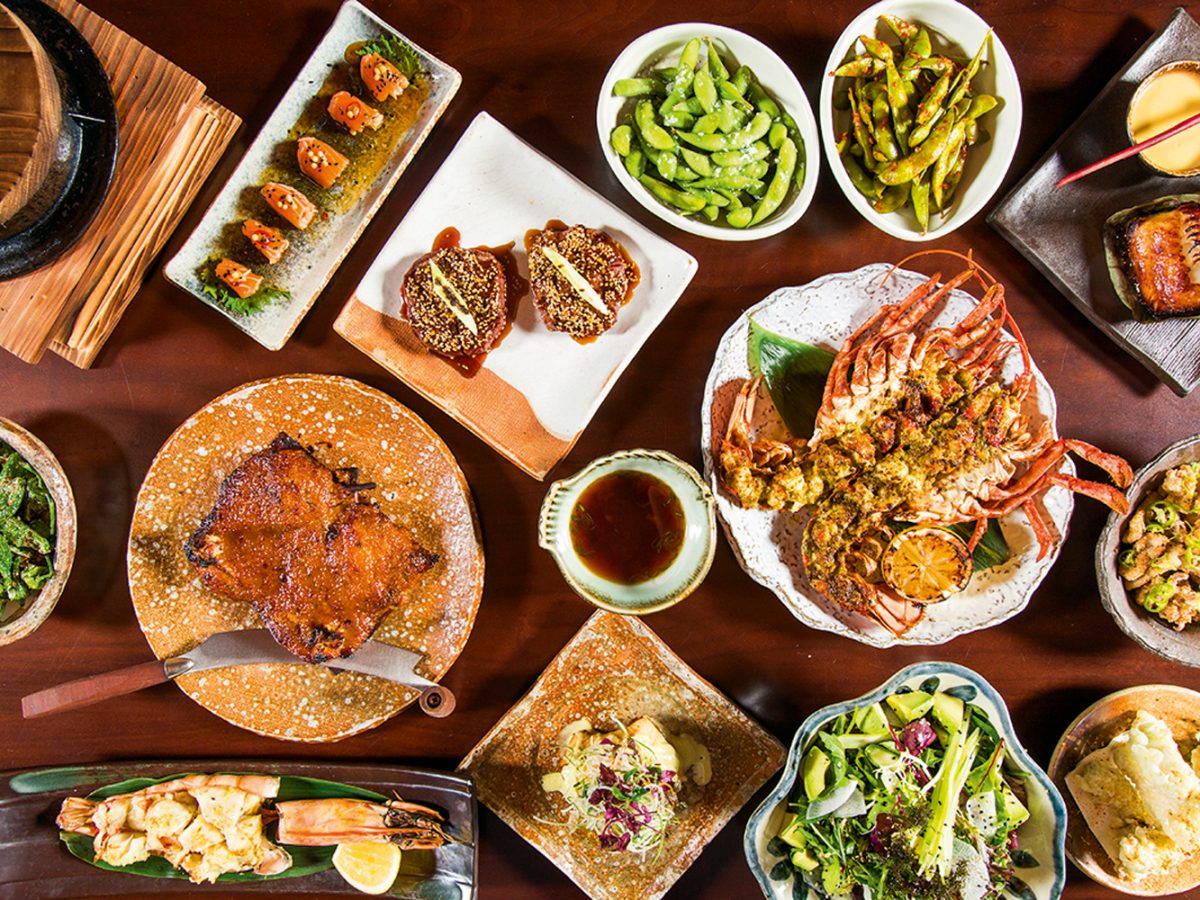 In addition to these restaurants, you can also try local street food during your food experience in Dubai. Arabic cuisine delicacies such as shawarma, falafel, hummus, and tabbouleh can be found from street vendors and small cafes. Additionally, fresh fruits, vegetables, and spices are sold at local markets."
Dubai City Guide: Transportation
Dubai is a city that offers a variety of transportation options to its residents and visitors. From taxis to metro lines and buses, here is a breakdown of the transportation options available in Dubai.
Taxis
Taxis are a popular transportation option in Dubai. You can easily find them at designated taxi stands, malls, hotels, and tourist attractions. Taxis in Dubai are metered, and fares start at AED 5.00 ($1.36 USD). Additionally, there are different taxi companies available in Dubai, such as Dubai Taxi, Uber, and Careem.
Metro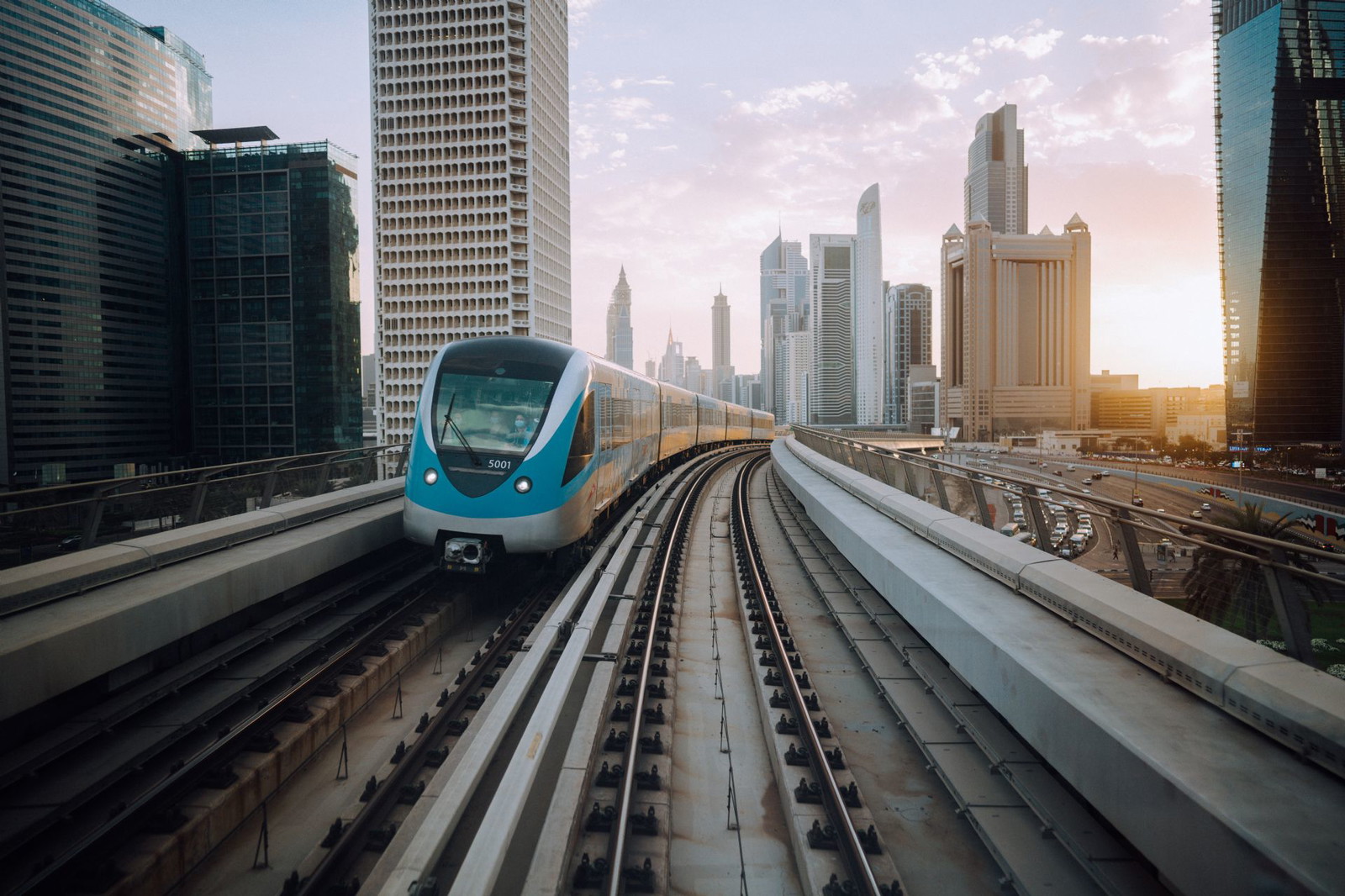 Dubai's metro system is a fast and efficient way to travel around the city. The metro consists of two lines - the Red Line and the Green Line. The Red Line runs from Rashidiya to Jebel Ali, while the Green Line runs from Creek to Etisalat. Metro trains run every 3-5 minutes during peak hours and every 7-10 minutes during off-peak hours. The fares for the metro start at AED 3.00 ($0.82 USD) for a one-way trip.
Buses
Dubai's bus system is an affordable transportation option for those on a budget. The buses cover most areas of the city and run from early morning until late at night. There are different types of buses available, including regular city buses and intercity buses. The fares for city buses start at AED 2.00 ($0.54 USD) for a one-way trip.
Trams
Dubai's tram system operates in the Dubai Marina and Al Sufouh areas. The trams run every 6-8 minutes and are an easy way to travel around these areas. The fares for the tram start at AED 3.00 ($0.82 USD) for a one-way trip.
Water Taxis and Ferries
Dubai also offers water taxis and ferries for those who want to travel across the city's waterways. The water taxis and ferries operate in different areas of the city and offer a unique way to see Dubai's skyline. The fares for water taxis and ferries vary depending on the distance traveled.
Overall, Dubai has a variety of transportation options available to its residents and visitors. It is important to note that some areas in Dubai may not be easily accessible by public transportation, so it may be worth considering renting a car or using a taxi for certain journeys.