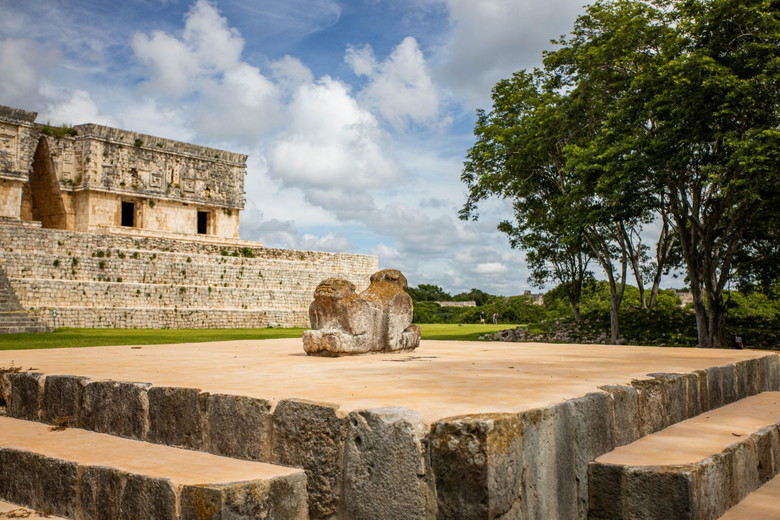 Welcome to the captivating land of Yucatan, Mexico, where ancient Mayan ruins, pristine beaches, vibrant culture, and lush landscapes await eager travelers.
This enchanting destination offers a delightful blend of history, nature, and relaxation, making it an ideal paradise for all types of adventurers. In this travel blog, we will delve into the wonders of Yucatan, Mexico, including how to get there, the best time to visit, must-see attractions, and accommodation options for an unforgettable journey.
Getting to Yucatan, Mexico:
Getting to Yucatan, Mexico, from Canada and the United States is relatively easy, thanks to the availability of numerous flights operated by various airlines. Below are some details about average airfare prices and airlines that offer flights to Yucatan, Mexico, from both countries:
From Canada:
Departure Cities: The major Canadian cities that offer direct flights to Yucatan, Mexico, include Toronto, Montreal, Vancouver, and Calgary.

Airlines: Several airlines operate direct flights from Canada to Yucatan, Mexico. Some of the prominent ones include Air Canada, WestJet, and Sunwing Airlines.

Average Airfare: The average round-trip airfare from Canada to Yucatan, Mexico, can vary depending on the departure city, season, and how far in advance you book. On average, you can expect to pay anywhere from $400 to $800 or more for a round-trip ticket. Prices tend to be higher during peak travel seasons, such as winter holidays and spring break.

Connecting Flights: If you are flexible with your travel dates or looking for more budget-friendly options, consider connecting flights through major U.S. cities or Mexico City. These may offer more competitive fares, but the travel time will be longer.
From the United States:
Departure Cities: From the United States, major cities like Miami, New York, Los Angeles, Houston, and Atlanta offer direct flights to Yucatan, Mexico.

Airlines: Various airlines operate direct flights from the U.S. to Yucatan, Mexico. American Airlines, Delta Air Lines, United Airlines, and Southwest Airlines are some of the carriers serving this route.

Average Airfare: The average round-trip airfare from the United States to Yucatan, Mexico, also depends on factors like departure city, season, and booking time. On average, you can expect to pay between $300 to $700 or more for a round-trip ticket. As with Canada, peak travel seasons usually have higher prices.

Connecting Flights: Similar to the Canadian options, you may find more economical fares by considering connecting flights through major U.S. hubs like Dallas, Miami, or Houston.
It's essential to keep in mind that airfare prices fluctuate regularly, so it's best to compare prices and book your tickets well in advance to secure the best deals. Additionally, some airlines offer promotions and discounts during certain times of the year, so be on the lookout for those to save on your travel expenses. Happy travels to Yucatan, Mexico!
Must-See Attractions:
Chichen Itza: Chichen Itza is an ancient city that served as the political and economic center of the Mayan civilization. The most iconic structure within this archaeological site is El Castillo, also known as the Temple of Kukulcan. It is a step pyramid with 365 steps, representing the Mayan calendar. During the equinoxes, an impressive light and shadow phenomenon occurs, creating the illusion of a descending serpent. Apart from El Castillo, you can explore the Temple of Warriors, the Great Ball Court, the Sacred Cenote, and the Observatory, all showcasing the exceptional architectural and astronomical knowledge of the ancient Mayans.

Cenotes: The Yucatan Peninsula is renowned for its cenotes, natural sinkholes formed by collapsed limestone caves. These unique geological formations were sacred to the Mayans and were considered gateways to the underworld. There are numerous cenotes scattered throughout the region, each offering a distinct experience. Some of the most popular cenotes include Ik Kil, a stunning cenote with cascading vines and turquoise waters, and Cenote Dos Ojos, perfect for snorkeling and cave diving adventures.

Tulum: Located along the Caribbean coast, Tulum is a picturesque coastal town with well-preserved Mayan ruins overlooking the turquoise waters. The ancient city served as a major trading port for the Mayans and boasts structures such as the Castillo, the Temple of the Frescoes, and the Temple of the Descending God. After exploring the ruins, head to the nearby Tulum Beach, where you can relax on the soft white sands and swim in the crystal-clear waters.

Valladolid: This charming colonial town exudes a tranquil ambiance, making it a delightful place to explore. Visit the beautiful San Gervasio Cathedral, a striking example of Spanish colonial architecture. Take a leisurely stroll along the colorful streets, lined with traditional houses and local shops. The central square, Plaza Principal, is the heart of Valladolid and a great spot to relax and watch the world go by.

Uxmal: Another remarkable archaeological site, Uxmal, showcases classic Puuc-style architecture and intricate stone carvings. The Pyramid of the Magician stands out as a fascinating structure, and the Governor's Palace is adorned with impressive geometric patterns and figures. Uxmal is less crowded than Chichen Itza, offering a more serene and immersive experience.

Isla Holbox: If you're seeking a peaceful beach retreat, head to Isla Holbox. This island paradise is a sanctuary for nature lovers, with pristine beaches, shallow waters, and an abundance of marine life. Between May and September, you can swim with gentle whale sharks, an unforgettable and eco-conscious adventure. Isla Holbox is also a great place for birdwatching, as it attracts numerous species of migratory birds.

Coba: This archaeological site boasts one of the tallest Mayan pyramids, Nohoch Mul, which stands at approximately 137 feet (42 meters) high. The site is surrounded by lush jungle, giving it a mystical ambiance. Unlike some other sites, visitors are still allowed to climb the pyramid, offering breathtaking views of the surrounding landscape.

Sian Ka'an Biosphere Reserve: A UNESCO World Heritage Site, Sian Ka'an is a sprawling natural reserve comprising diverse ecosystems, including wetlands, mangroves, lagoons, and tropical forests. Explore the reserve on a guided tour to spot wildlife such as manatees, dolphins, crocodiles, and a variety of bird species. The reserve also offers opportunities for kayaking, snorkeling, and exploring ancient Mayan canal systems.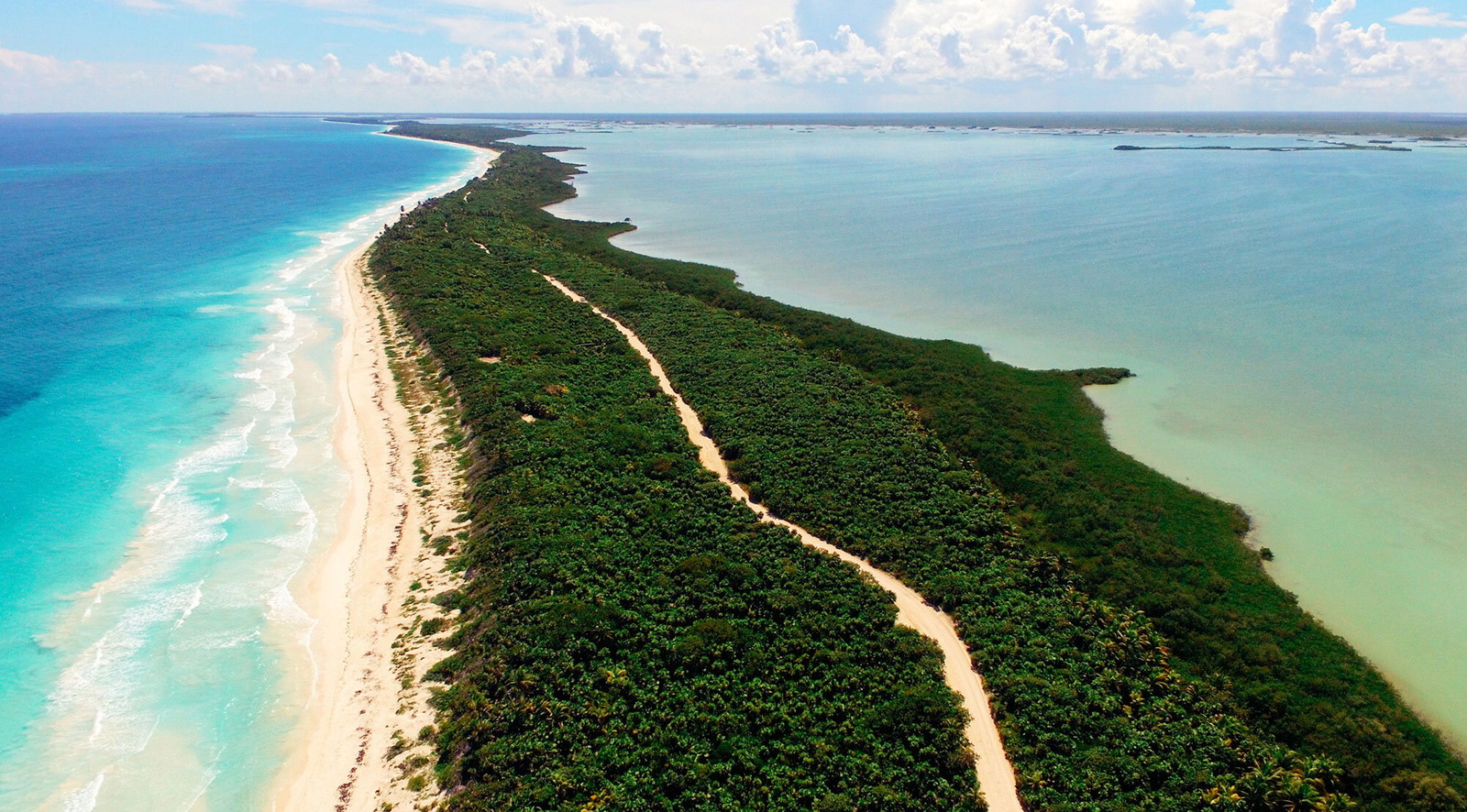 With these fascinating attractions and much more to explore, Yucatan, Mexico, promises an unforgettable journey filled with history, nature, and culture. Each destination has its own unique charm and significance, creating a travel experience like no other. Prepare to be captivated by the wonders of Yucatan and make memories that will last a lifetime.
Ideal Time to Visit:
The best time to visit Yucatan, Mexico, is during the dry season, which typically spans from November to April. The weather during these months is pleasant, with lower humidity and minimal rainfall. However, it is essential to note that this is the peak tourist season, so expect larger crowds and higher prices. If you prefer a quieter experience, consider visiting during the shoulder seasons of May to June or September to October.
Accommodation Options:
Yucatan, Mexico, boasts a diverse range of accommodation options to suit every traveler's preferences and budget. From luxurious beach resorts to charming boutique hotels and budget-friendly hostels, you'll find a place that meets your needs. Some popular areas to stay include Cancun for beachfront resorts, Merida for colonial charm, and Tulum for a mix of history and beach vibes.
Yucatan, Mexico, is a captivating destination that offers a harmonious blend of history, culture, and natural beauty. From exploring ancient Mayan ruins to relaxing on pristine beaches and swimming in cenotes, the experiences you'll have here will be nothing short of extraordinary. Whether you're a history enthusiast, nature lover, or simply seeking an escape from the mundane, Yucatan has something magical in store for you. So pack your bags and embark on a journey to this mesmerizing paradise that will leave you with unforgettable memories to cherish for a lifetime. Happy travels!