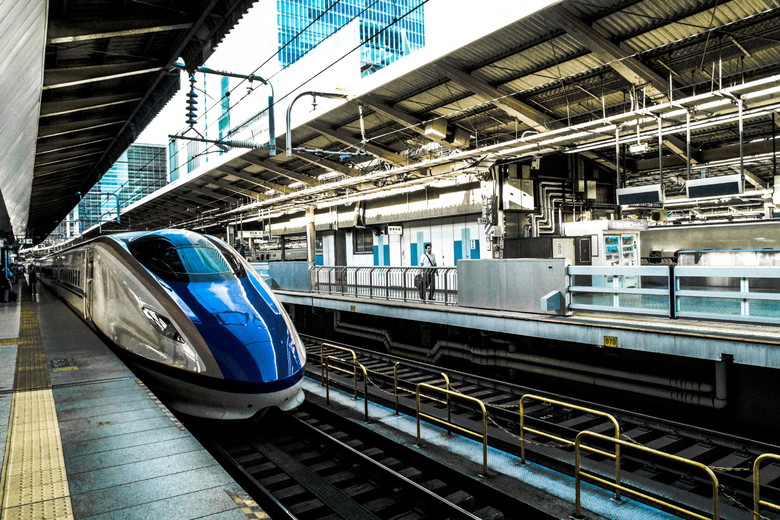 Discover Japan's iconic train journeys, from the lightning-fast Shinkansen to scenic rides through bamboo groves. Your adventure awaits!
Japan, with its efficient and extensive rail network, is a dream destination for travelers from Canada and the United States. From the serene countryside to the bustling metropolises, Japan's trains offer an enchanting way to explore this beautiful country. In this guide, we'll take you through everything you need to know about traveling Japan by train, including famous train routes, average costs, ticketing, departure points, destinations, and essential tips for an unforgettable journey.
1. Famous Train Routes:
Certainly! Let's dive into more detail about some of Japan's famous train routes:
1. Shinkansen (Bullet Train):
Tokaido Shinkansen: This iconic route connects Tokyo to Osaka, making stops in major cities like Yokohama, Nagoya, Kyoto, and Kobe. It's the busiest and most well-known Shinkansen line, known for its punctuality and speed. The Nozomi, Hikari, and Kodama are the different types of trains on this route, with Nozomi being the fastest.

Tohoku Shinkansen: Travel north from Tokyo through the scenic Tohoku region. The Hayabusa and Komachi trains on this route provide access to Sendai, Morioka, and eventually, Shin-Aomori.

Hokkaido Shinkansen: This line connects the main island of Honshu to the northern island of Hokkaido via the Seikan Tunnel. It offers an efficient way to reach Hokkaido's capital, Sapporo.

Kyushu Shinkansen: Explore the southern island of Kyushu with this line, connecting Hakata in Fukuoka to Kagoshima in the south. The Tsubame and Sakura trains run on this route.
2. Japan Rail Pass (JR Pass):
The JR Pass is a cost-effective option for tourists, granting unlimited travel on Japan Rail (JR) trains, including many Shinkansen lines, for a fixed period. It covers the famous Tokyo to Kyoto/Osaka route, making it highly popular among international travelers.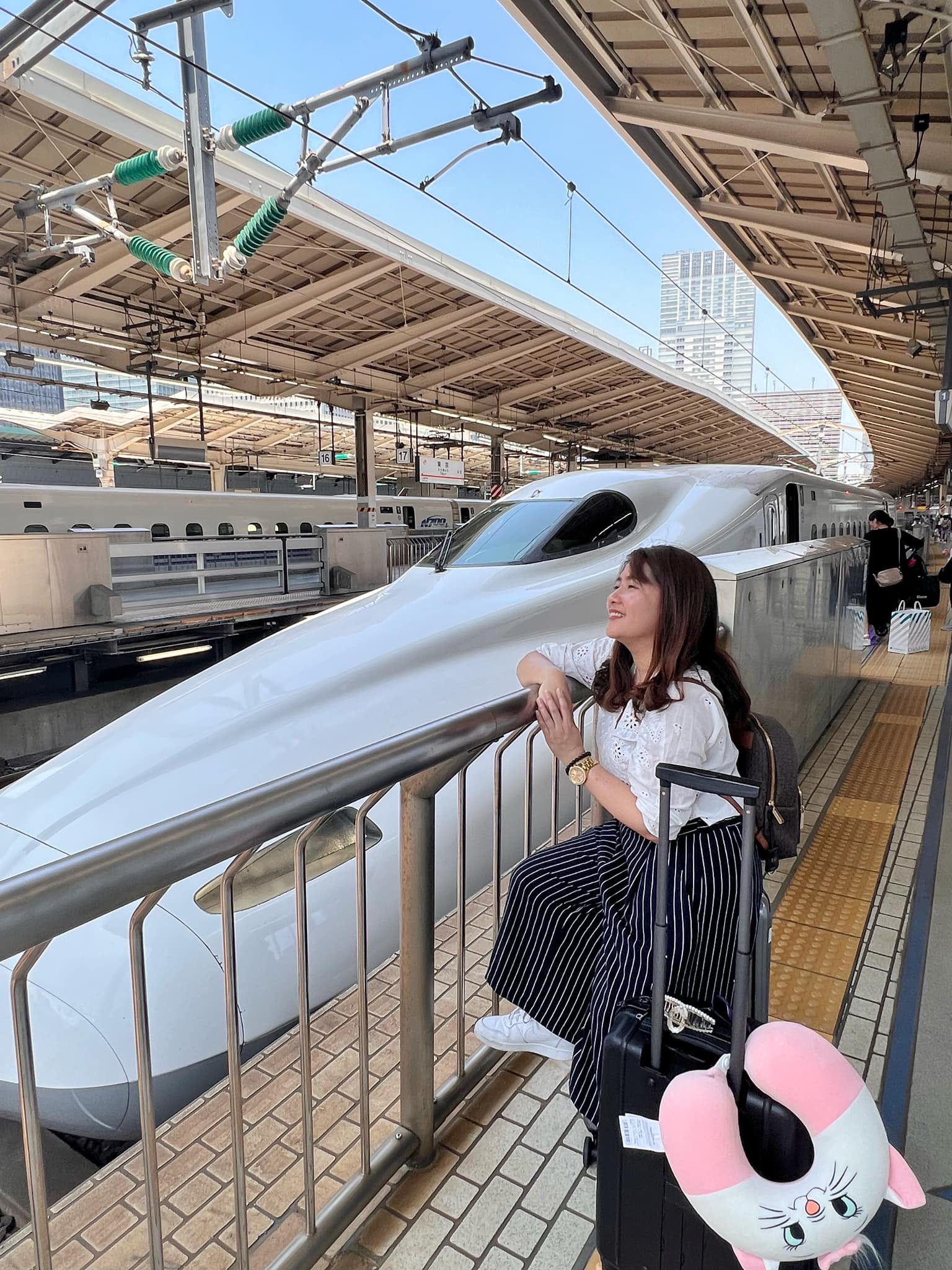 3. Romancecar:
The Romancecar is an express train that provides a comfortable and luxurious journey from Tokyo to Hakone. Passengers can enjoy scenic views, including glimpses of Mount Fuji, as they head to this renowned hot spring destination.
4. Sagano Scenic Railway:
The Sagano Scenic Railway offers a nostalgic journey through the picturesque Arashiyama Bamboo Grove near Kyoto. The open windows provide an immersive experience as you pass through serene bamboo forests and scenic landscapes.
These famous train routes offer a diverse range of experiences, from high-speed travel between major cities to leisurely rides through some of Japan's most beautiful and historic regions. Each route has its unique charm and attractions, making train travel in Japan an adventure in itself.
2. Average Costs:
Train fares in Japan vary depending on factors like distance, speed, and class of service. On average, expect to pay around ¥10,000 (approximately $90 USD) for a one-way Shinkansen journey between major cities. JR Passes offer excellent value for those planning multiple long-distance trips.
3. Purchasing Tickets:
Tickets can be bought at train stations from automated machines or ticket counters. For JR Pass holders, reservations can be made at JR ticket offices. Booking Shinkansen tickets in advance is advisable, especially during peak seasons.
4. Departure Points:
Major cities like Tokyo, Osaka, Kyoto, and Hiroshima have multiple train stations. Ensure you know which station you need for your destination. Tokyo, for instance, has several stations, including Tokyo Station and Shinjuku Station.
5. Popular Destinations:
a. Tokyo: Japan's capital offers a blend of modernity and tradition. Don't miss the historic Asakusa district and the futuristic Shibuya Crossing.
b. Kyoto: Explore thousands of years of history in this ancient city, with its stunning temples, traditional tea houses, and beautiful gardens.
c. Osaka: Known for its vibrant street food culture and Universal Studios Japan, Osaka is a must-visit for foodies and theme park enthusiasts.
d. Hiroshima: Visit the Peace Memorial Park and Museum to learn about the city's poignant history.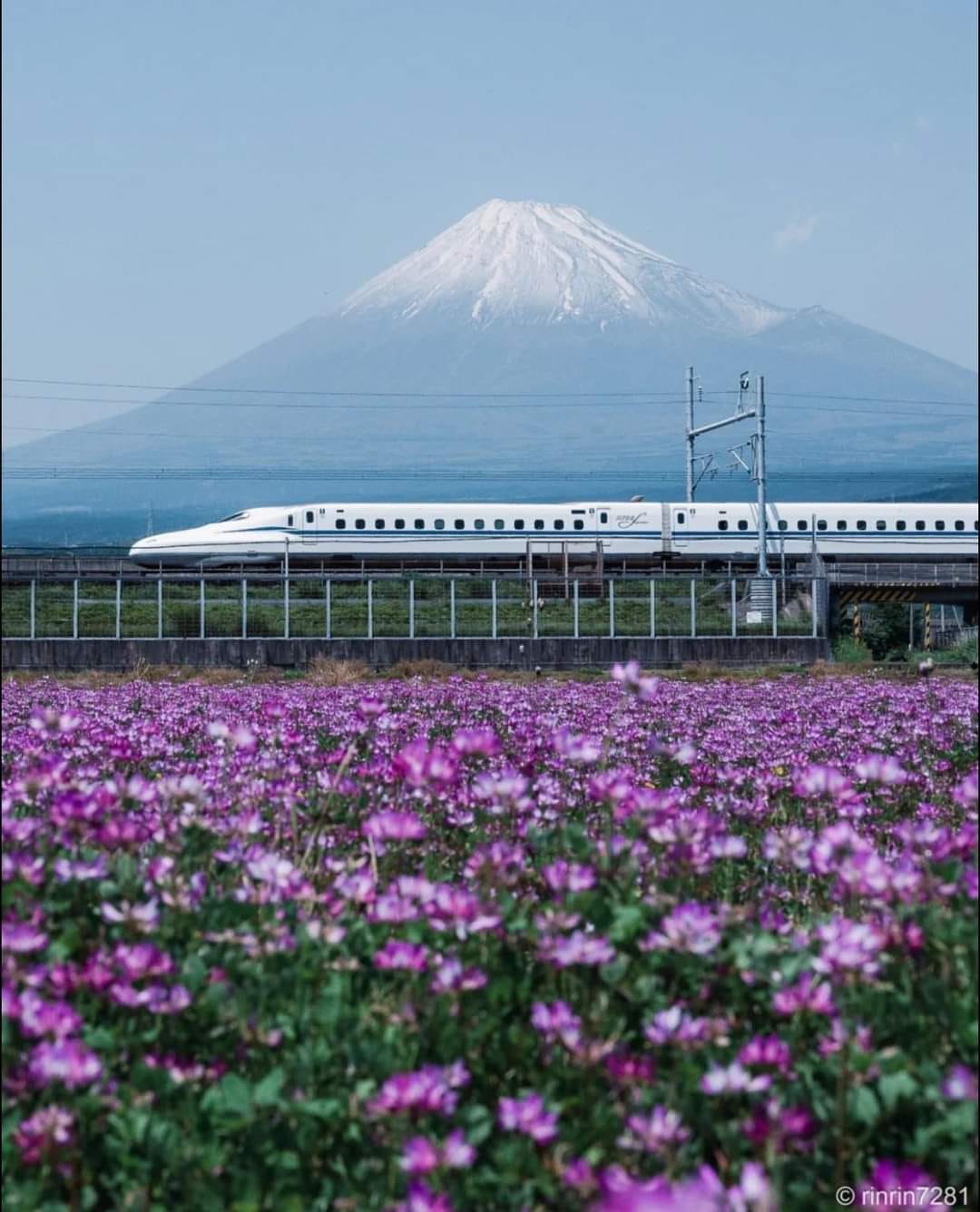 6. Tips for a Smooth Journey:
Language: While many signs are in English, learning a few basic Japanese phrases can be very helpful.

Punctuality: Japanese trains are renowned for their punctuality. Arrive at the station well before your departure time.

Luggage: Japan's trains have limited storage space, so pack light and use luggage forwarding services for convenience.

Etiquette: Follow train etiquette, like speaking quietly and refraining from using your phone in designated quiet cars.
Japan's rail system is a marvel of efficiency and convenience, making it the ideal way to explore this fascinating country. Whether you're taking in the sights from a Shinkansen or enjoying the nostalgia of a scenic railway, your journey through Japan by train promises to be an adventure of a lifetime.