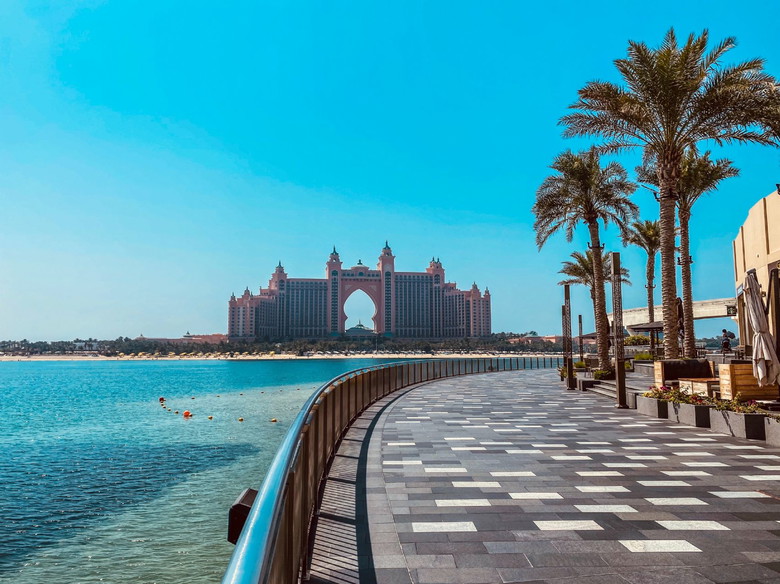 Discover the wonders of Dubai with iconic landmarks, luxury shopping, stunning beaches, and thrilling desert adventures. There's something for everyone in this popular tourist destination
Dubai is one of the most popular tourist destinations in the world, attracting millions of visitors each year with its incredible architecture, luxury shopping, and stunning beaches. If you're planning a trip to Dubai, here are some things you absolutely must do:
Visit the Burj Khalifa: This iconic skyscraper is the tallest building in the world and offers breathtaking views of Dubai from its observation deck.

Go to the Dubai Mall: This massive shopping center is the largest mall in the world and features over 1,200 stores, an indoor theme park, an aquarium, and a massive waterfall.

Take a Desert Safari: Experience the beauty of the Arabian Desert with a thrilling 4x4 ride over the sand dunes, camel riding, and traditional entertainment like belly dancing and henna painting.

Explore the Palm Jumeirah: This artificial island shaped like a palm tree is home to some of Dubai's most luxurious resorts, restaurants, and shops.

Go Skiing in the Desert: Yes, you read that right! Ski Dubai is an indoor ski resort located in the Mall of the Emirates, complete with real snow and ski slopes.

Visit the Dubai Miracle Garden: This stunning garden features over 45 million flowers arranged in elaborate designs and is open from November to May.

Take a Dhow Cruise: Sail along the Dubai Creek on a traditional wooden boat and enjoy dinner and entertainment while taking in the stunning views of the city.

Visit the Dubai Museum: Learn about Dubai's history and culture at this museum located in the Al Fahidi Fort, the oldest building in Dubai.

Relax on Jumeirah Beach: This beautiful beach is one of the most popular in Dubai and offers stunning views of the Burj Al Arab, one of the most iconic hotels in the world.

Go Skydiving: If you're feeling adventurous, skydiving over Dubai is an unforgettable experience that offers stunning views of the city from above.
These are just a few of the many things you can do on a trip to Dubai. Whether you're interested in luxury shopping, exploring the desert, or experiencing the city's incredible architecture, there's something for everyone in Dubai.