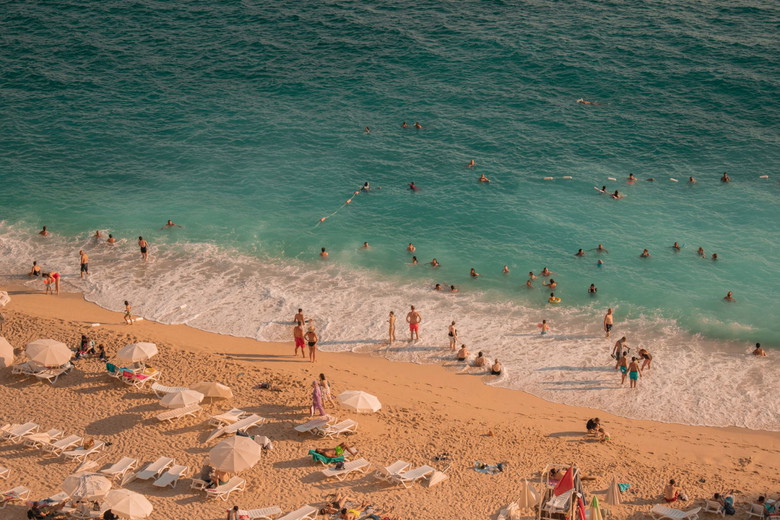 Nestled in the sparkling Ionian Sea, the enchanting island of Corfu boasts a stunning coastline adorned with picturesque beaches. From secluded coves to lively shores, Corfu offers a diverse range of beaches that cater to every traveler's preference. In this blog, we'll take you on a journey to explore Corfu's top five beaches, each offering its unique charm and captivating beauty.
1. Paleokastritsa Beach: A Postcard-Perfect Paradise
Paleokastritsa Beach, situated on the island's northwest coast, is arguably one of Corfu's most iconic and postcard-worthy beaches. This heavenly paradise is surrounded by lush green cliffs, and the crystal-clear turquoise waters gently lap against the sandy shores. The breathtaking landscape sets the perfect scene for relaxation and exploration.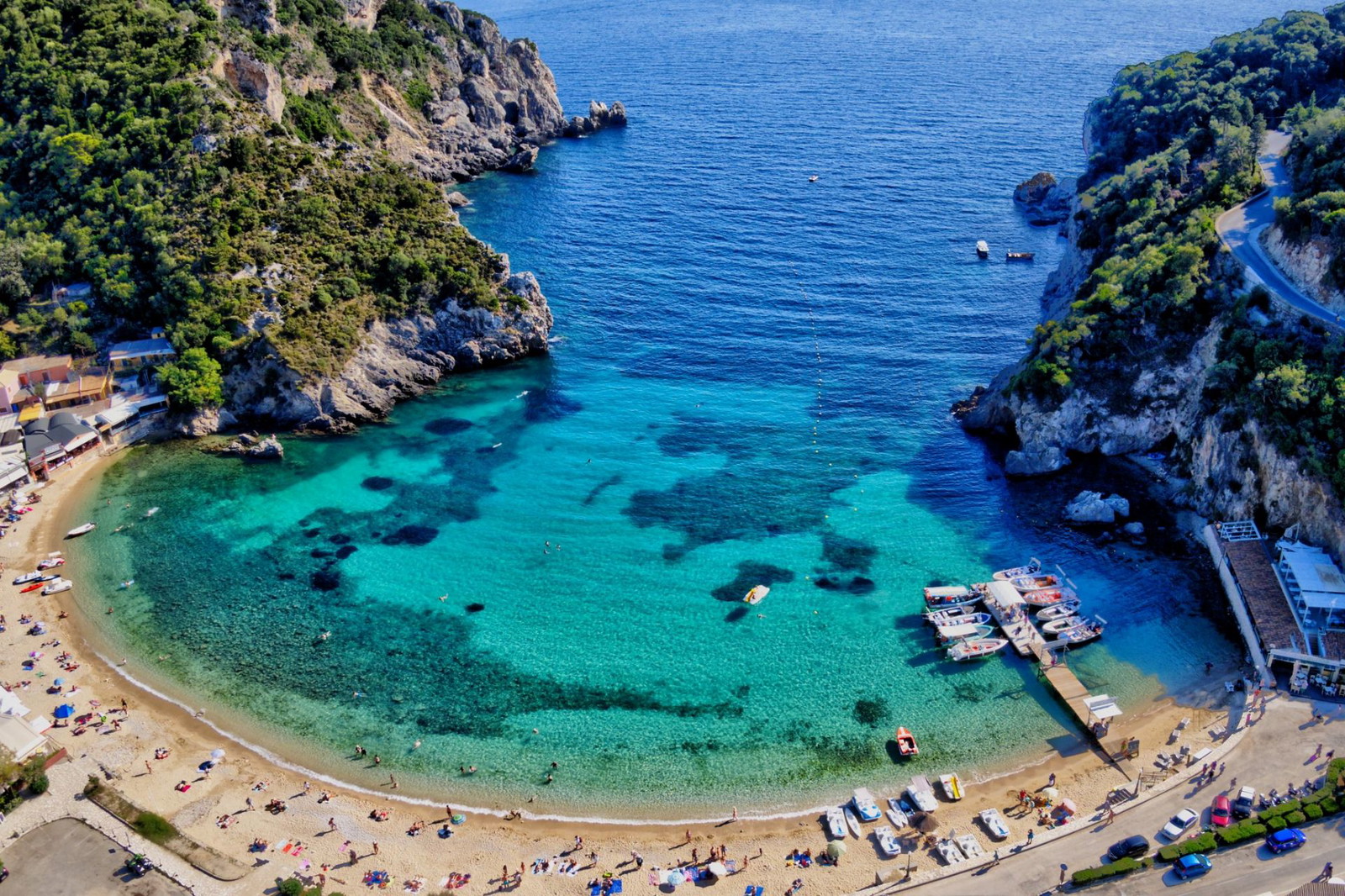 Visitors can rent a boat or join a boat tour to explore the nearby sea caves and hidden coves, offering a unique perspective of the coastline. Snorkeling enthusiasts will be delighted by the abundant marine life thriving beneath the surface. Whether you choose to laze under the sun or venture into the azure waters, Paleokastritsa Beach promises an unforgettable beach experience.
2. Glyfada Beach: Sun, Fun, and Vibrant Vibes
Located on the island's west coast, Glyfada Beach is a lively and vibrant destination that attracts both locals and tourists. This long stretch of golden sandy beach is well-equipped with sunbeds, umbrellas, water sports facilities, and beach bars, creating a lively and energetic atmosphere. As the sun sets, the beach comes alive with beach parties and live music events, making it an ideal spot for those seeking a vibrant ambiance.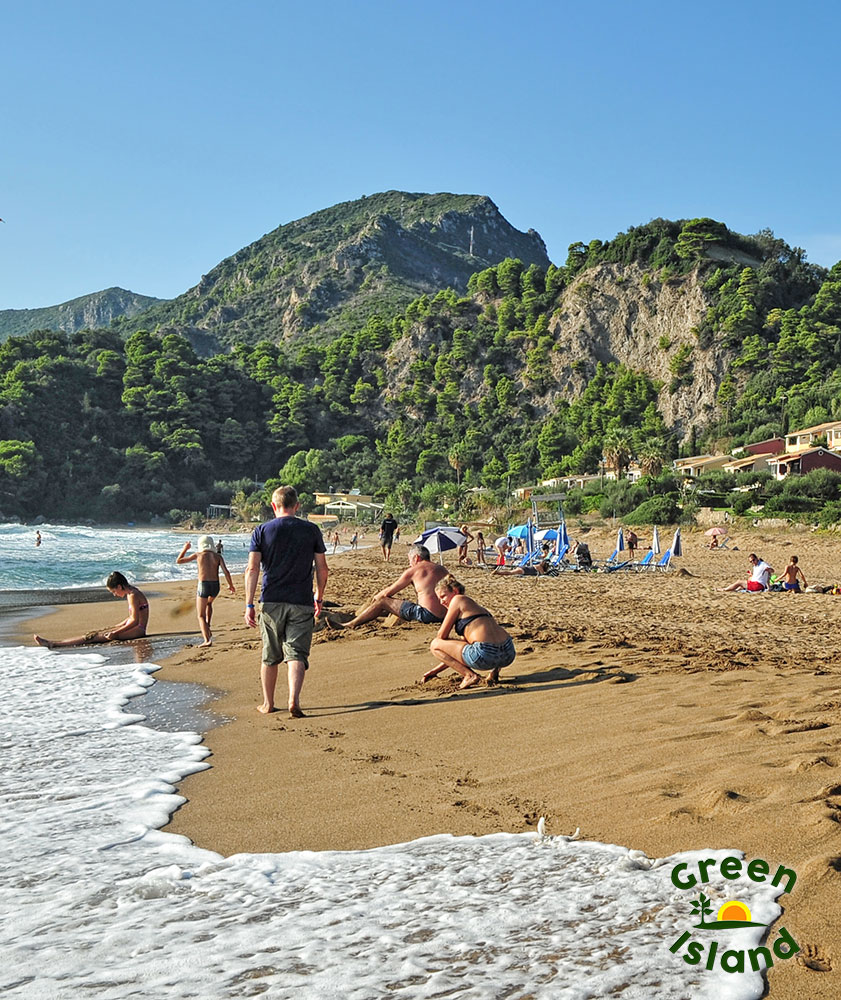 Glyfada's stunning landscape, flanked by lush green hills, offers an excellent setting for postcard-perfect photographs. Adventure seekers can indulge in various water sports, such as jet skiing, paddleboarding, and parasailing, adding a touch of excitement to their beach day. After a day of fun in the sun, don't forget to treat yourself to some delicious Greek cuisine at the nearby tavernas.
3. Agios Gordios Beach: Secluded Serenity in Nature's Embrace
For those in search of a quieter and more secluded beach experience, Agios Gordios Beach on the island's west coast is a hidden gem waiting to be discovered. Nestled between dramatic cliffs and embraced by lush olive groves, this picturesque beach offers a tranquil and serene escape from the bustling crowds.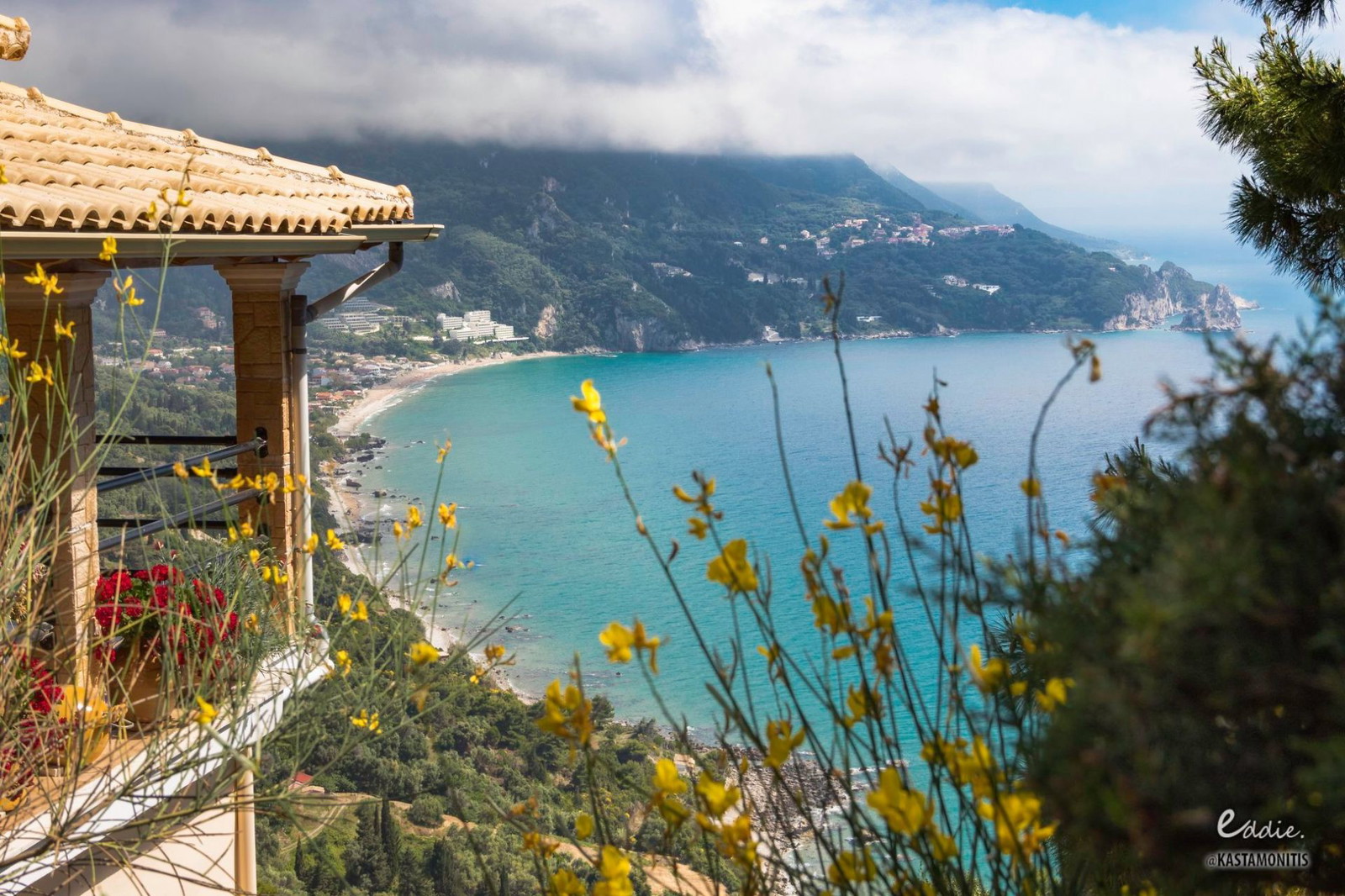 Agios Gordios Beach boasts soft golden sands gently sloping into the crystal-clear waters, making it a safe and inviting spot for families with children. The calm sea is ideal for leisurely swimming and snorkeling, allowing visitors to explore the underwater wonders. With fewer amenities and tourist facilities, Agios Gordios is perfect for nature lovers seeking to immerse themselves in Corfu's raw beauty.
4. Kontogialos Beach (Pelekas Beach): A Secluded Gem
Also known as Pelekas Beach, Kontogialos is a beautiful and secluded stretch of coastline located on the island's western coast. Accessible by hiking down a narrow path, this hidden gem rewards visitors with breathtaking views and a sense of seclusion.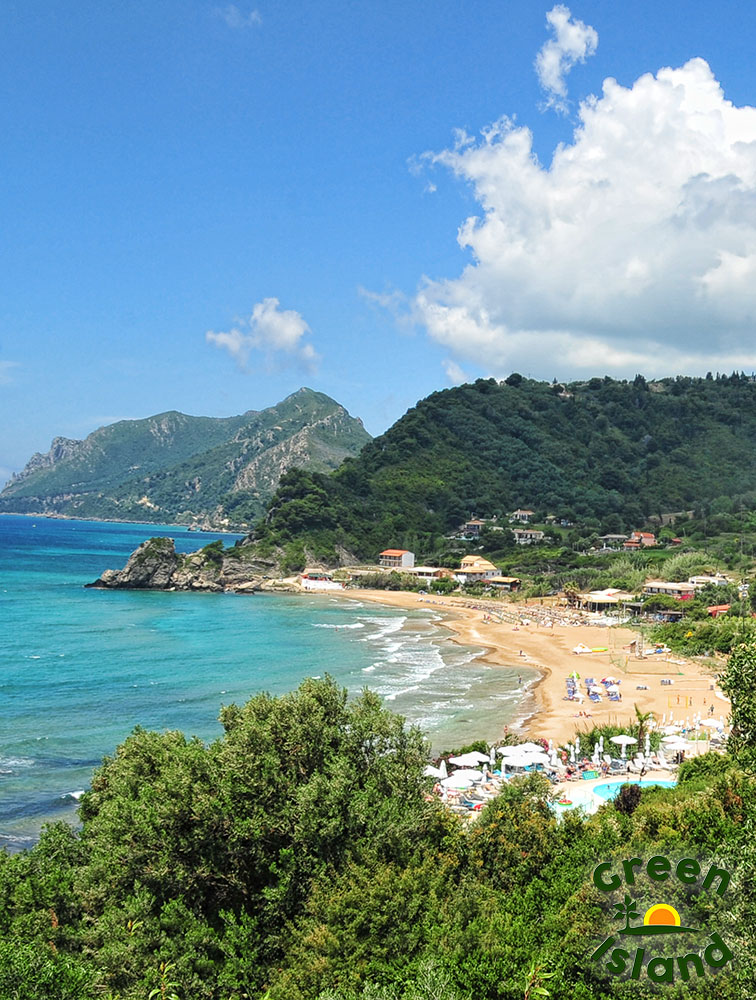 Kontogialos Beach is surrounded by lush vegetation and olive groves, creating a stunning backdrop for sunbathing and relaxation. The golden sandy beach offers plenty of space for visitors to spread out and enjoy a peaceful beach day. Due to its secluded location, this beach is less crowded, making it an excellent choice for those seeking a tranquil retreat away from the crowds.
5. Sidari Beach: Rock Formations and Beach Delights
Located on Corfu's northern coast, Sidari Beach stands out for its unique landscape adorned with impressive rock formations. The most famous of these formations is the Canal d'Amour (Channel of Love), a series of narrow rock channels where legend has it that couples who swim through will find eternal love.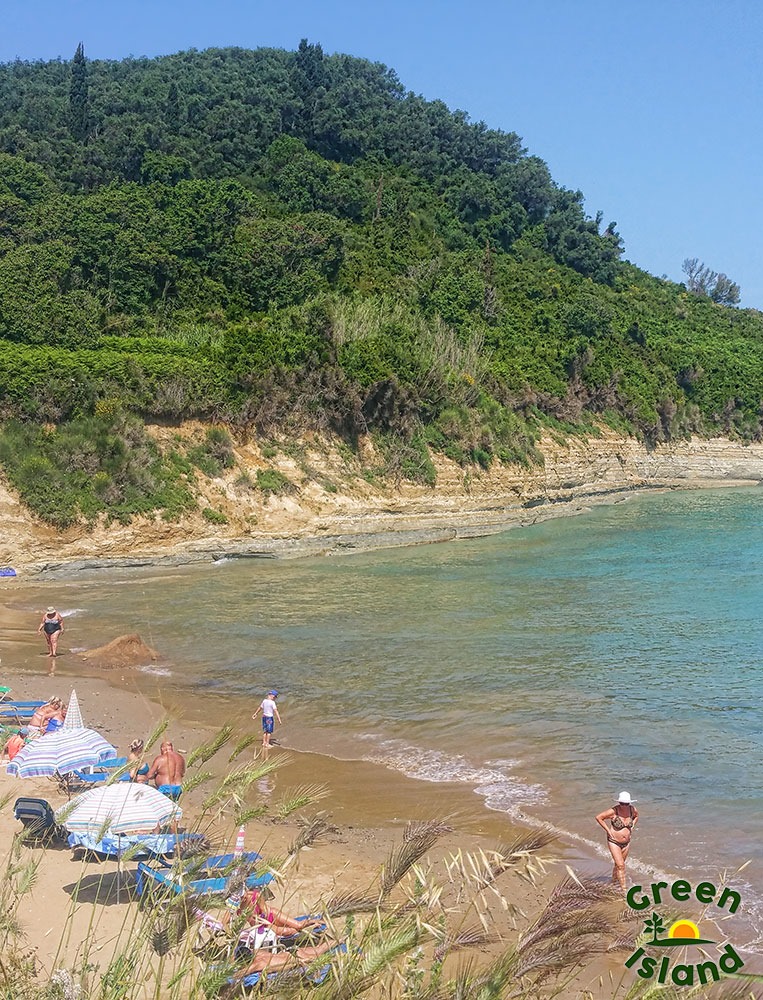 Sidari Beach offers a mix of sandy shores and rocky coves, making it an intriguing spot for exploration. Families and couples will enjoy exploring the coastline, discovering hidden caves and natural pools formed by the rocks. Sunbeds and umbrellas are available for those who wish to relax on the sandy shores, while the surrounding tavernas offer delightful beachfront dining options.
Corfu's top five beaches offer a diverse array of experiences, from postcard-perfect panoramas to secluded serenity and vibrant beach vibes. Whether you're seeking a lively beach day filled with water sports and beach parties or a tranquil escape immersed in nature's embrace, Corfu has the perfect beach for you. Each beach offers its unique charm, adding to the allure of this enchanting island in the Ionian Sea. So, pack your beach bag, put on your sunscreen, and embark on an unforgettable journey to Corfu's enchanting shores, where blissful moments and cherished memories await your discovery.