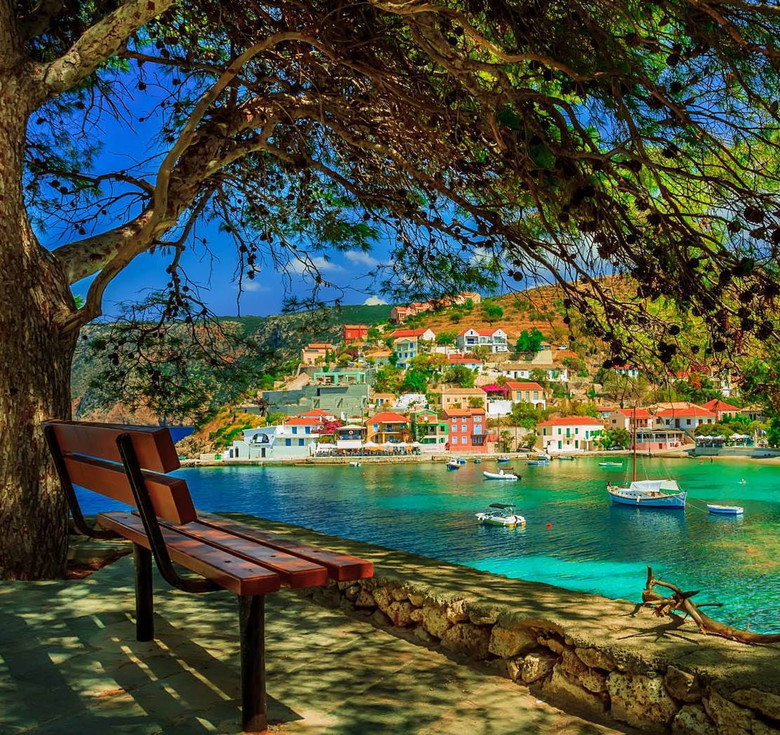 Kefalonia: Greece's hidden gem. An unforgettable vacation awaits with its unique beaches, water sports, and natural beauty.
Kefalonia, a serene island paradise in the Aegean Sea, is Greece's hidden treasure. I'm here to share my unforgettable experiences on this beautiful island with you. In this guide, you'll find answers to your questions about how to get to Kefalonia, where to stay, the best beaches, activities to do on the island, and the ideal season for your visit.
How to Get to Kefalonia
Getting to Kefalonia is quite straightforward. The most common way is to take a ferry from Athens, the capital of Greece. Traveling from Athens to Patras and then taking a ferry to Kefalonia is an excellent way to enjoy your journey. Alternatively, there are direct flights to the island's airport.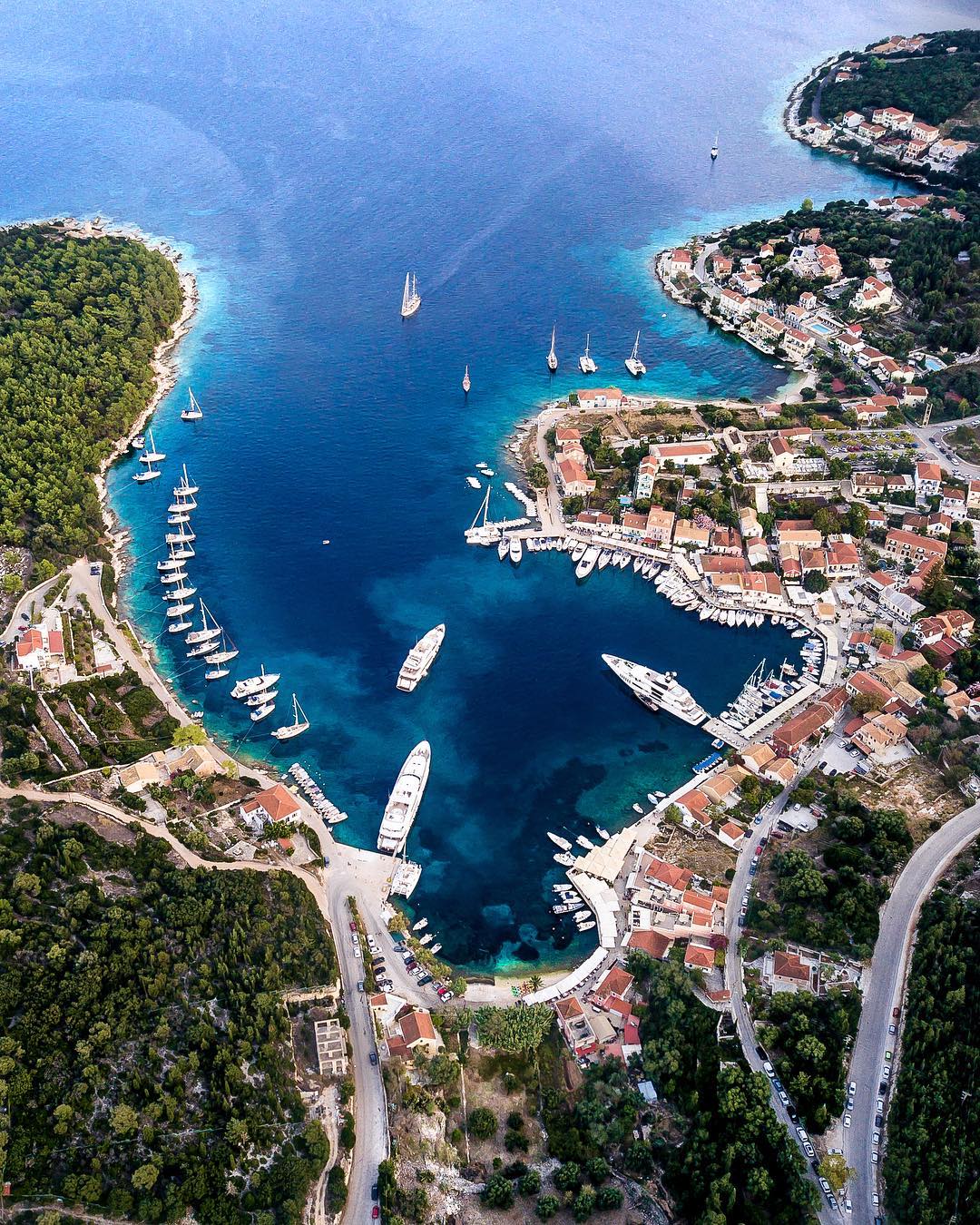 Where to Stay in Kefalonia
Kefalonia offers a diverse range of accommodation options. You can find boutique hotels and guesthouses in places like the capital, Argostoli, or the picturesque village of Assos. Additionally, luxury beachfront resorts are worth experiencing. One of the most popular places to stay is near Myrtos Beach, as it is one of the island's most famous beaches.
Kefalonia's Best Beaches
Kefalonia is renowned not only for its natural beauty but also for its stunning beaches. Here are some of the highlights:
Myrtos Beach: Myrtos boasts pristine white sands and turquoise waters, making it one of Kefalonia's most captivating beaches. Swimming, sunbathing, and taking in the view here are pure pleasures.

Antisamos Beach: With its crystal-clear waters and lush surroundings, Antisamos Beach is an ideal choice for nature lovers. It's known for underwater riches, making it a great spot for snorkeling.

Makris Gialos and Platis Gialos Beaches: These two beaches are lively and offer water sports and entertainment activities. Enjoy jet skiing, kayaking, and beach volleyball, among other activities.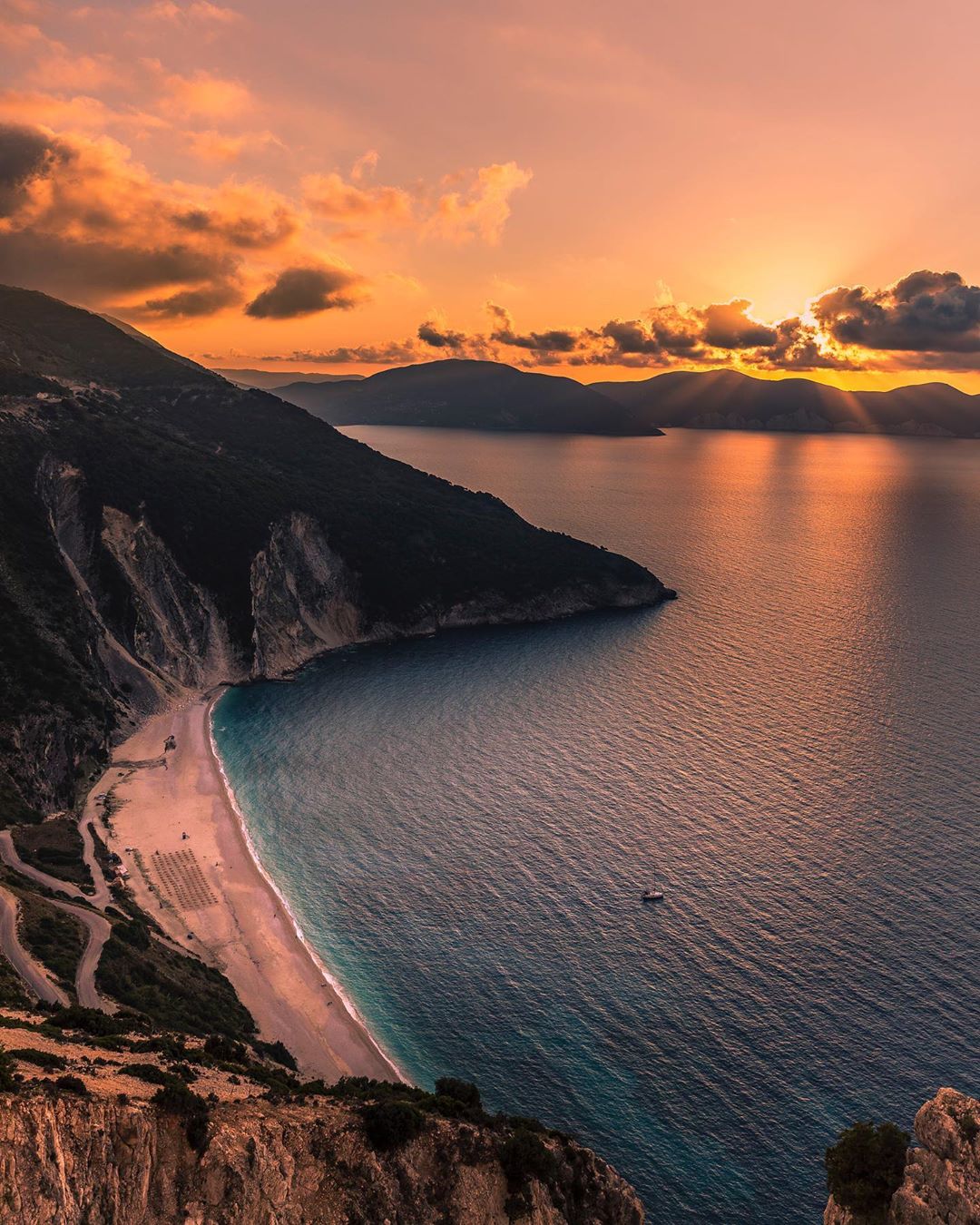 Activities to Do in Kefalonia
Kefalonia offers a plethora of activities to keep you engaged:
Water Sports: You can partake in water sports like sea kayaking, diving, and sailing at various beaches around the island.

Nature Walks: Kefalonia features fantastic hiking trails. Ainos Mountain National Park is an excellent choice for birdwatching and observing wildlife.

Exploring Caves: Don't forget to visit natural wonders like Melissani Lake and Drogarati Cave to explore the island's underground beauty. The lake and its stalactites will mesmerize you.

Savoring Local Delicacies: In the evenings, don't miss the opportunity to taste Kefalonia's unique cuisine at local restaurants. Meals prepared with fresh seafood, olive oil, and local vegetables offer a culinary delight.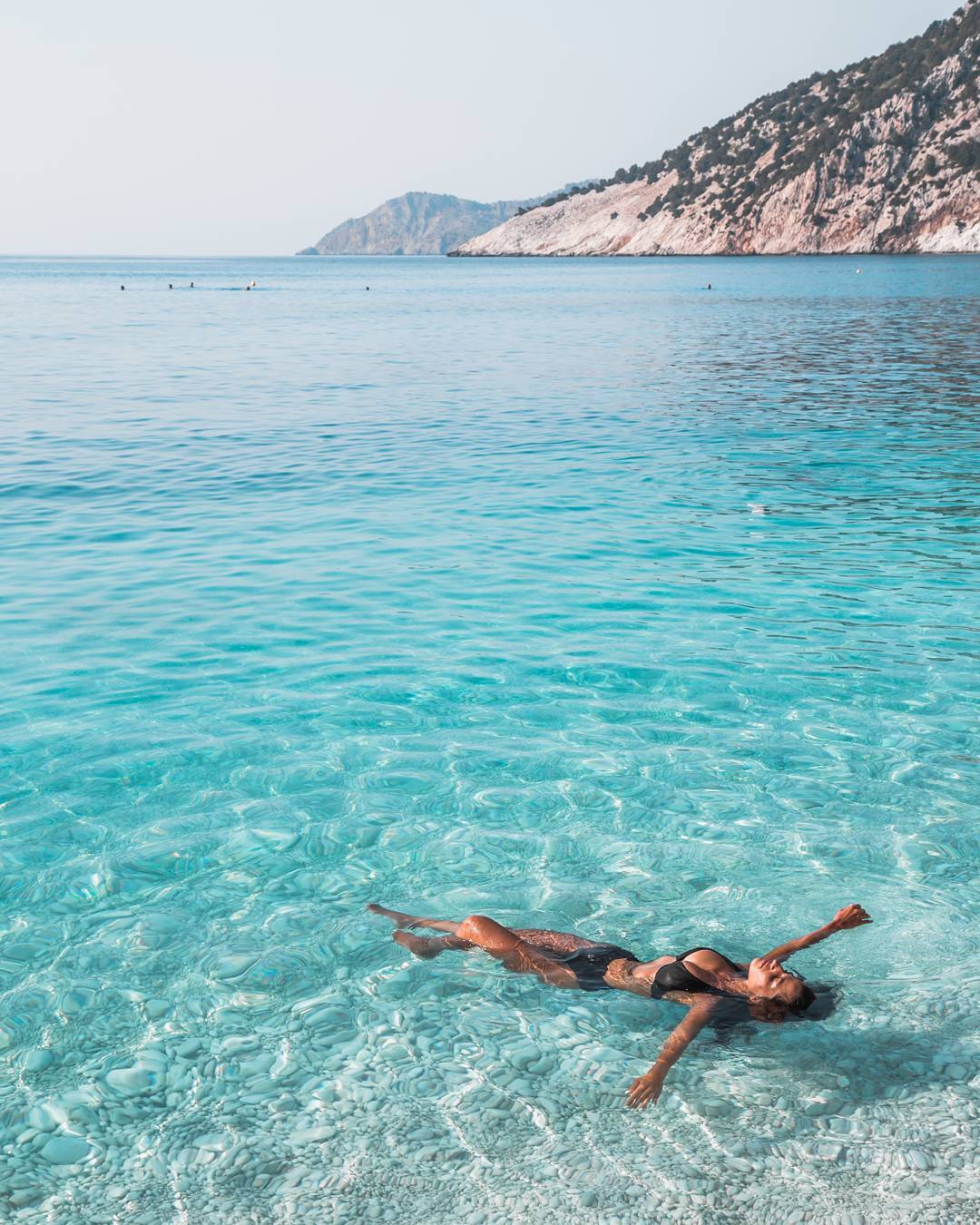 Best Season to Visit Kefalonia
Kefalonia is beautiful year-round, but the summer months are the most popular. From May to September, you can expect warm and sunny days. However, spring and fall offer a quieter and more budget-friendly experience. During the winter months, there are fewer tourists, and the atmosphere takes on a more local feel.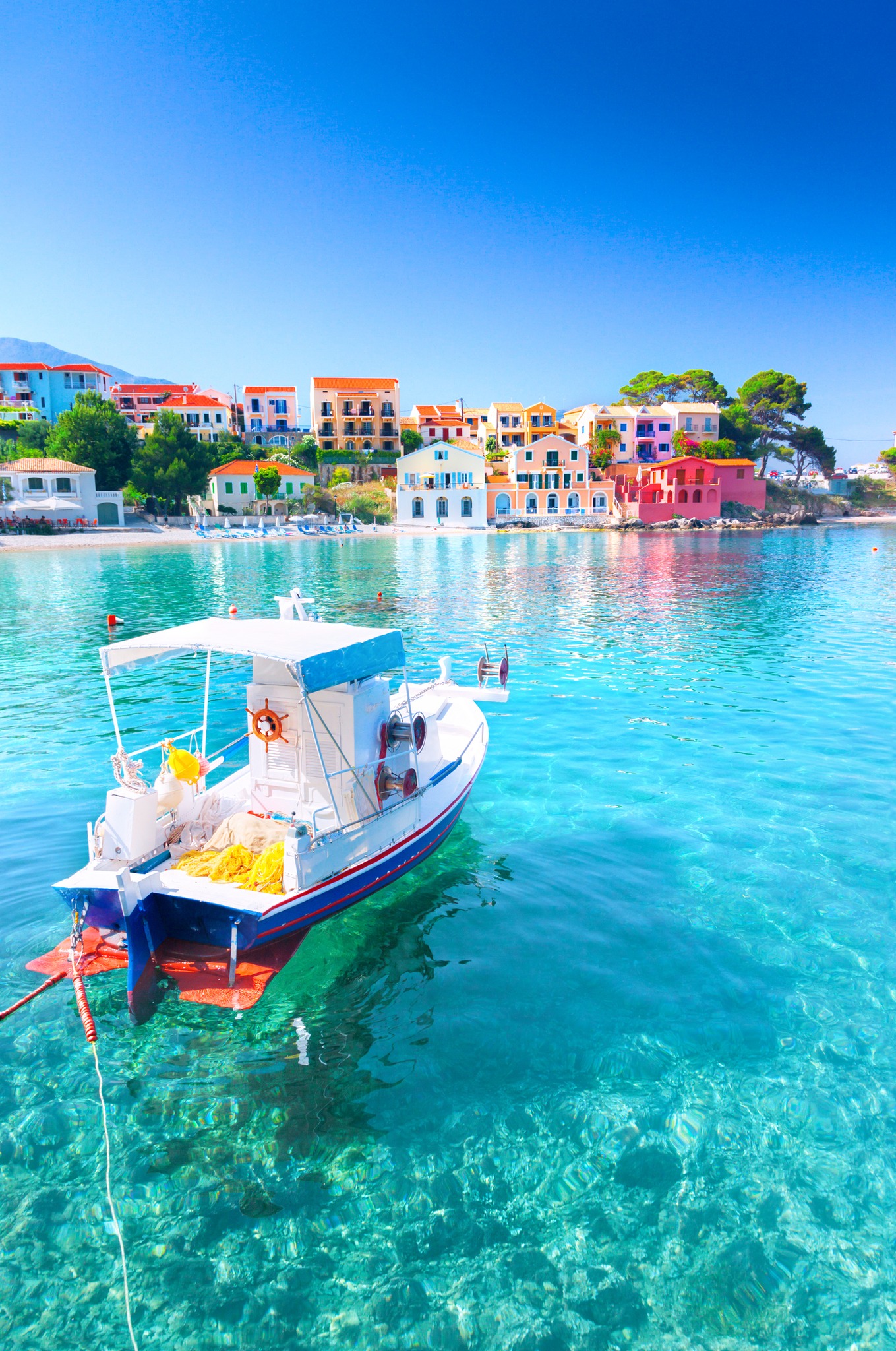 Kefalonia's Culinary Delights: Must-Try Dishes and Restaurants
Kefalonia's culinary scene boasts unique flavors from the renowned Greek cuisine. This beautiful island is known for its abundance of fresh seafood, making it a hub for delectable dishes prepared with the freshest catches of the day. Here are some famous dishes and restaurants you must explore in Kefalonia:
One of Kefalonia's most iconic dishes is 'Kreatopita,' a savory pie typically filled with meat and seasoned to perfection. Another must-try is 'Sofrito,' a delightful dish made with thinly sliced beef and white garlic sauce. 'Taramosalata,' a seafood mezze made with octopus or squid, will tantalize your taste buds with its rich flavors.
When it comes to dining, 'To Psistiri' stands out as one of the island's best restaurants, offering traditional Kefalonian dishes with a modern twist. 'Kiani Akti,' with its stunning seaside location, serves fresh seafood with a picturesque view. Additionally, exploring the local markets in Argostoli or indulging in beachfront tavernas is an excellent way to savor authentic flavors.
Kefalonia's cuisine beautifully captures the essence of Greek flavors, providing a delightful culinary adventure for seafood enthusiasts and those seeking to savor traditional Greek dishes. Embark on a journey of taste in this Mediterranean paradise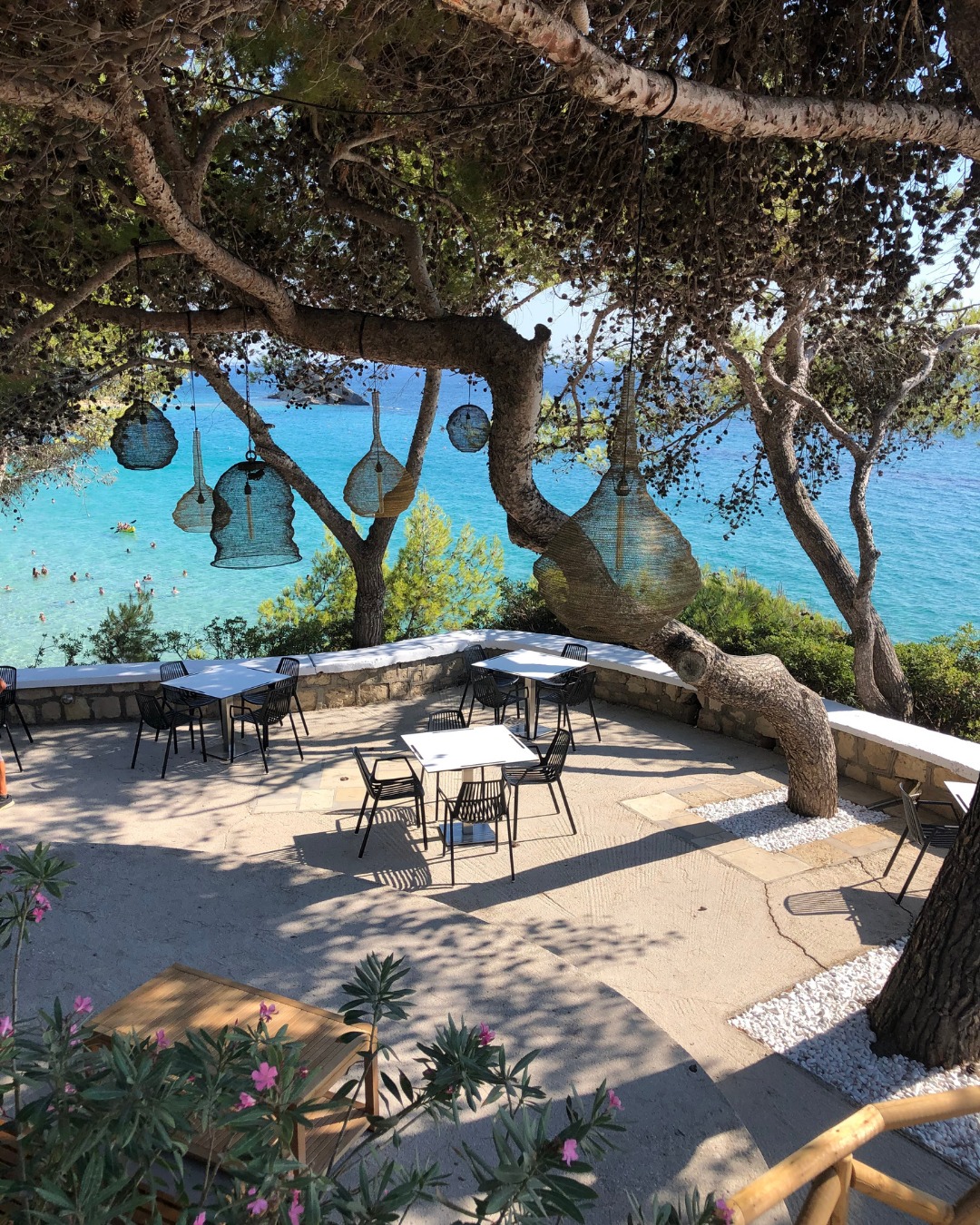 In conclusion, Kefalonia is a captivating island with its natural beauty, rich history, and warm-hearted locals. This jewel of the Aegean Sea is waiting to provide you with an unforgettable holiday experience. If you're seeking a tranquil getaway, don't forget to add Kefalonia to your travel list!