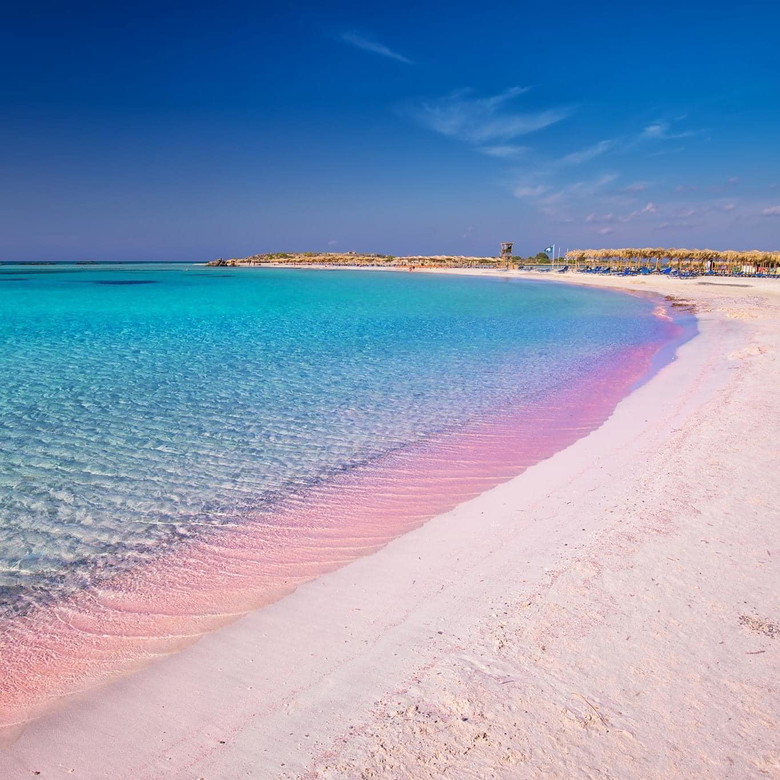 Discover Elafonisi Beach, Crete's pink sand paradise offering tranquil serenity and crystalline waters. Explore nearby accommodation options in Paleochora, Kissamos, and more for a memorable coastal retreat.
Elafonisi Beach, located on the southwestern coast of Crete, Greece, is an ethereal coastal wonder that captivates visitors with its unique pink sand and crystalline waters. This pristine haven is part of the Natura 2000 network, boasting diverse flora and fauna. As one of Crete's most cherished gems, Elafonisi is a paradise of tranquility, where nature's artistry and serenity unite to create an enchanting coastal escape.
Location and Google Map Link
Elafonisi Beach is situated on the southwestern tip of Crete, approximately 75 kilometers southwest of Chania. Here is the Google Map link to the beach: Elafonisi Beach, Crete Google Map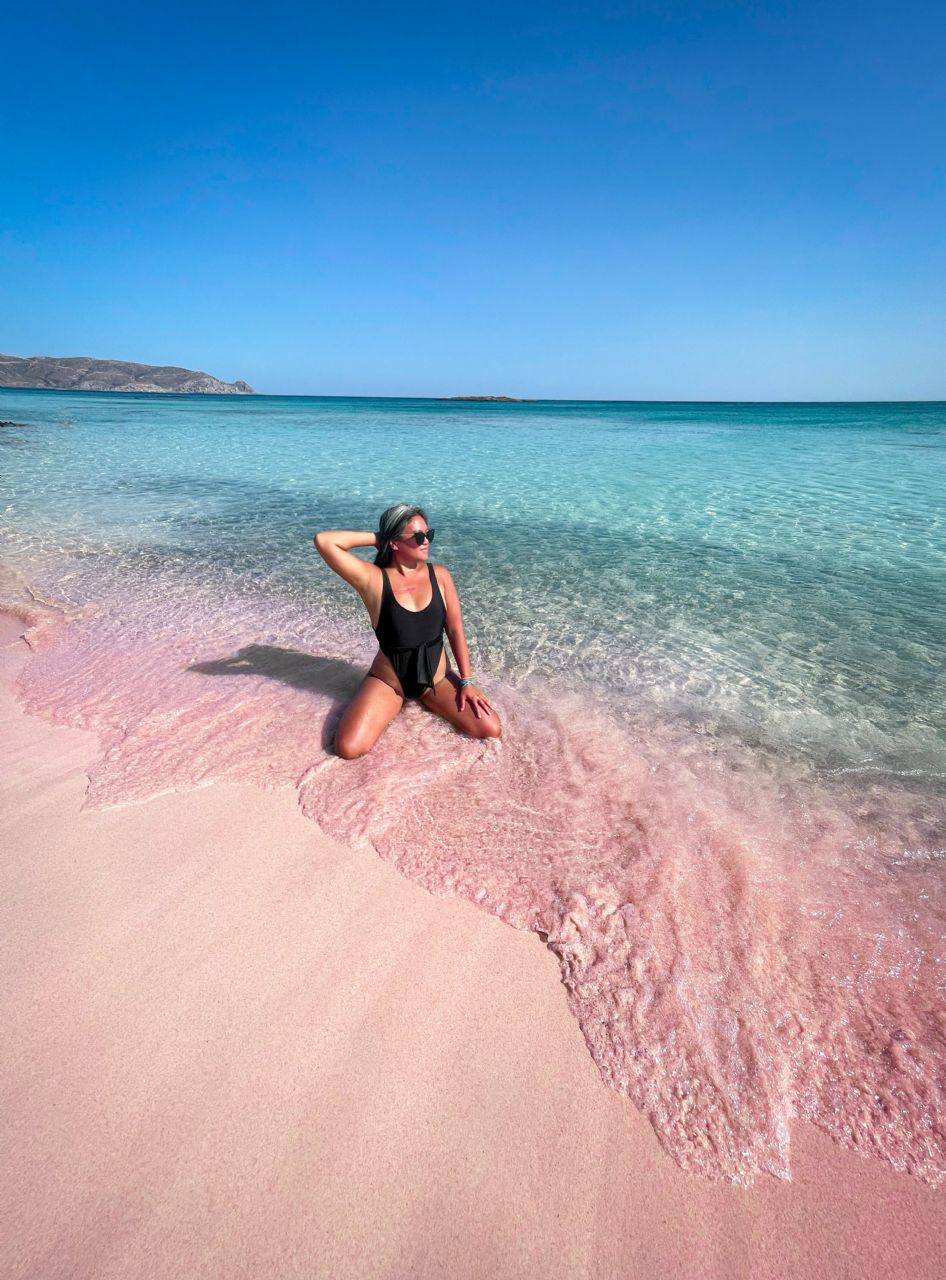 How to Get There:
To reach Elafonisi Beach, there are several transportation options available:
Car Rental: Renting a car provides the flexibility to explore the scenic routes of Crete at your own pace. The journey from Chania, the closest major city, takes approximately 1.5 to 2 hours. Enjoy picturesque landscapes along the way, making the trip part of the adventure.

Public Transportation: During the summer months, buses operate from Chania to Elafonisi Beach. While this option may take longer, it offers a budget-friendly alternative for those who prefer not to drive.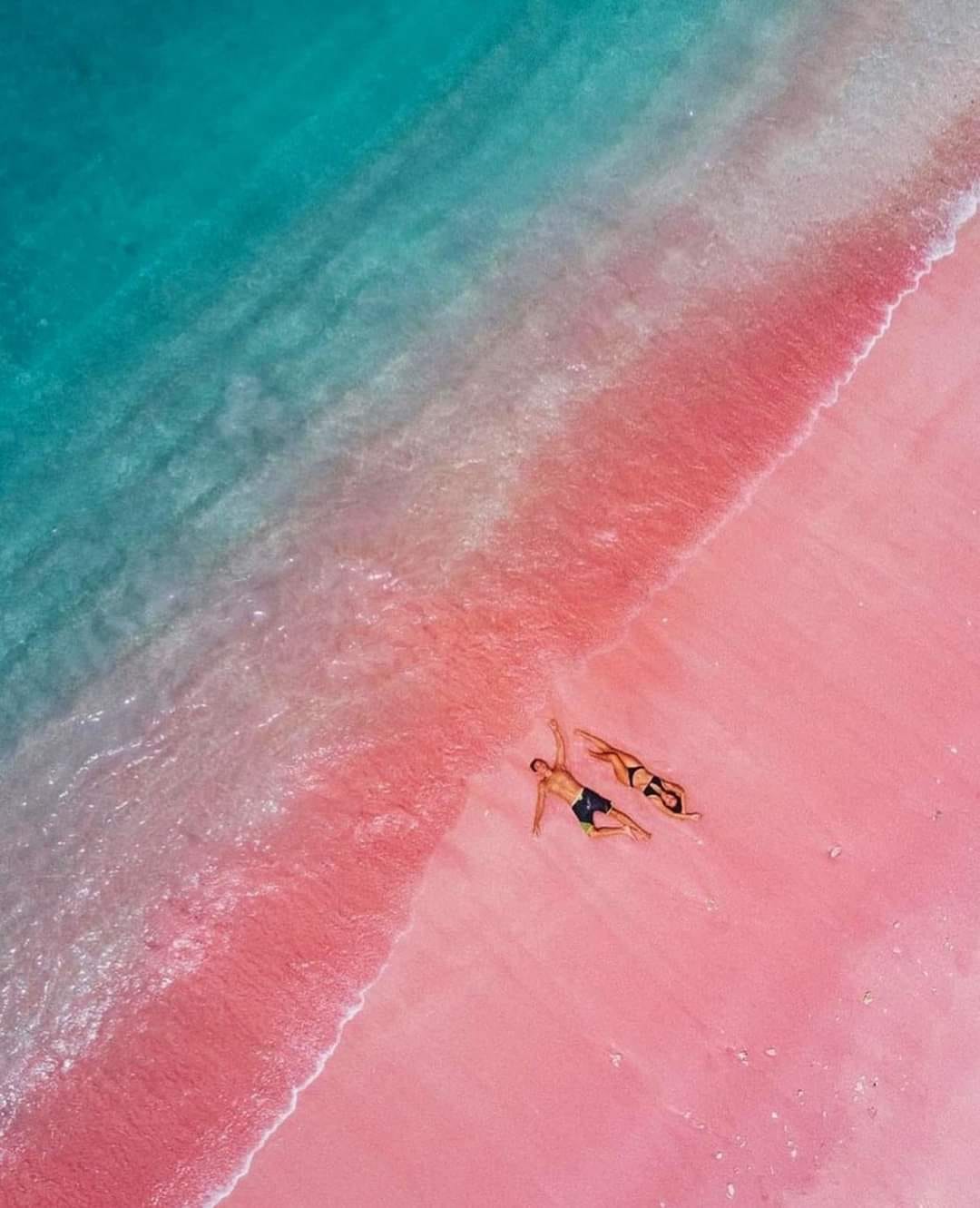 Accommodation Options
Elafonisi Beach, with its dreamy pink sands and turquoise waters, beckons travelers seeking a tranquil escape amidst the wonders of nature. While the beach itself offers no direct accommodation, nearby villages and towns provide a variety of lodging options to suit every preference and budget. Whether you prefer luxurious beachfront resorts or cozy guesthouses immersed in local charm, the following accommodation options near Elafonisi Beach promise a memorable stay:
1. Paleochora: The Coastal Gem Located approximately 50 kilometers north of Elafonisi, Paleochora is a picturesque coastal town boasting a range of accommodation choices. From boutique hotels with sea views to family-run guesthouses exuding traditional Cretan hospitality, Paleochora offers an array of options for travelers. Wake up to the gentle sound of waves, enjoy breakfast on balconies overlooking the Mediterranean, and savor the laid-back ambiance of this charming town.
2. Kastelli Kissamos: A Blend of Tranquility and Convenience Situated about 60 kilometers northeast of Elafonisi, Kastelli Kissamos is a charming town that combines serenity with easy access to the beach and other attractions. Here, travelers can find a mix of accommodation options, including beachfront hotels, modern apartments, and traditional stone-built guesthouses. Kastelli Kissamos offers a delightful blend of local culture, fresh seafood dining, and a sense of being close to nature's splendor.
3. Livadia: Embracing Nature's Beauty For those seeking a quieter retreat, Livadia, located around 40 kilometers northwest of Elafonisi, is a hidden gem. Tucked away in a peaceful coastal setting, Livadia features boutique hotels and cozy villas that blend harmoniously with the surrounding landscape. Nature enthusiasts will relish the opportunity to explore the nearby trails, birdwatch along the coast, and bask in the pristine beauty of this lesser-known area.
4. Vathi: An Oasis of Calmness Approximately 55 kilometers northeast of Elafonisi, Vathi offers a more secluded atmosphere for those yearning to disconnect from the hustle and bustle. This serene coastal village boasts quaint accommodations, including family-run pensions and traditional cottages with panoramic sea views. Immerse yourself in the tranquility of Vathi and enjoy starlit evenings and leisurely strolls along the beach.
5. Sfinari: A Remote Retreat Nestled around 45 kilometers northeast of Elafonisi, Sfinari is a remote village renowned for its unspoiled beauty. Accommodation options in Sfinari are limited but charming, with rustic villas and small hotels offering an authentic Cretan experience. Embrace the simplicity of Sfinari and savor its untouched charm, far away from the pressures of modern life.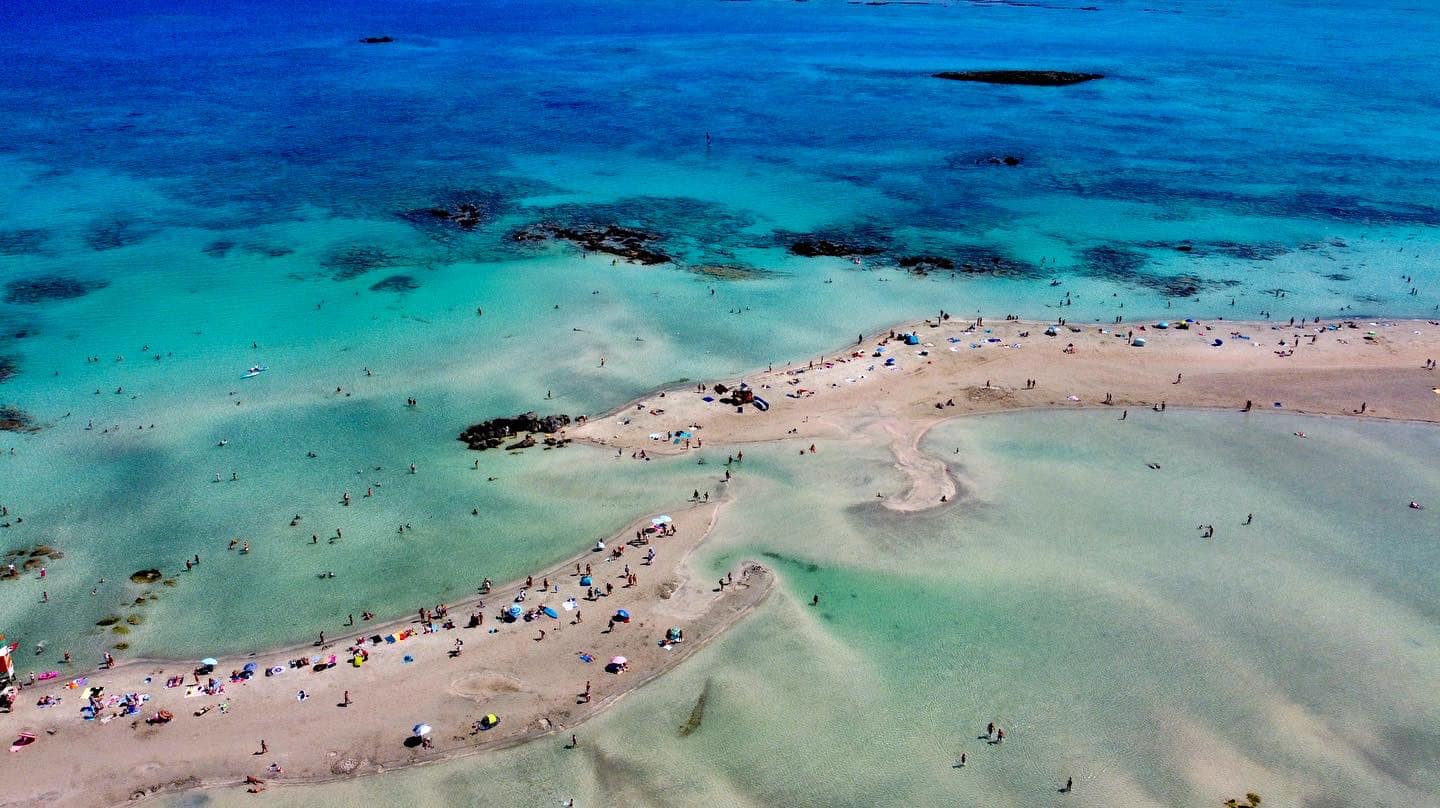 Booking Tips:
Given the popularity of Elafonisi Beach, it is advisable to book your accommodation well in advance, especially during peak tourist seasons.

Consider staying for multiple nights to fully immerse yourself in the serenity of the area and explore the nearby attractions.
Other Activities at Elafonisi Beach
Beyond the allure of its pink sands and turquoise waters, Elafonisi Beach offers additional activities and exploration opportunities:
Island Hopping: During low tide, a sandbank emerges, linking the beach to nearby islets. Embark on a mini adventure and explore these islets, which are adorned with lush vegetation and offer a unique perspective of the beach.

Snorkeling: The clear waters of Elafonisi Beach make it an ideal spot for snorkeling. Discover an underwater world teeming with marine life, and witness colorful fish and intriguing rock formations beneath the surface.

Hiking and Nature Walks: The surrounding landscape of Elafonisi is a haven for nature lovers. Nature trails and hiking routes allow you to explore the island's diverse flora and fauna while enjoying stunning views of the coastline.
Visa Requirements for Canadian and American Travelers
Canadian and American citizens can travel to Greece, including Crete, for tourist purposes without a visa for up to 90 days within a 180-day period. However, it is essential to verify the latest visa requirements and travel advisories before planning your trip.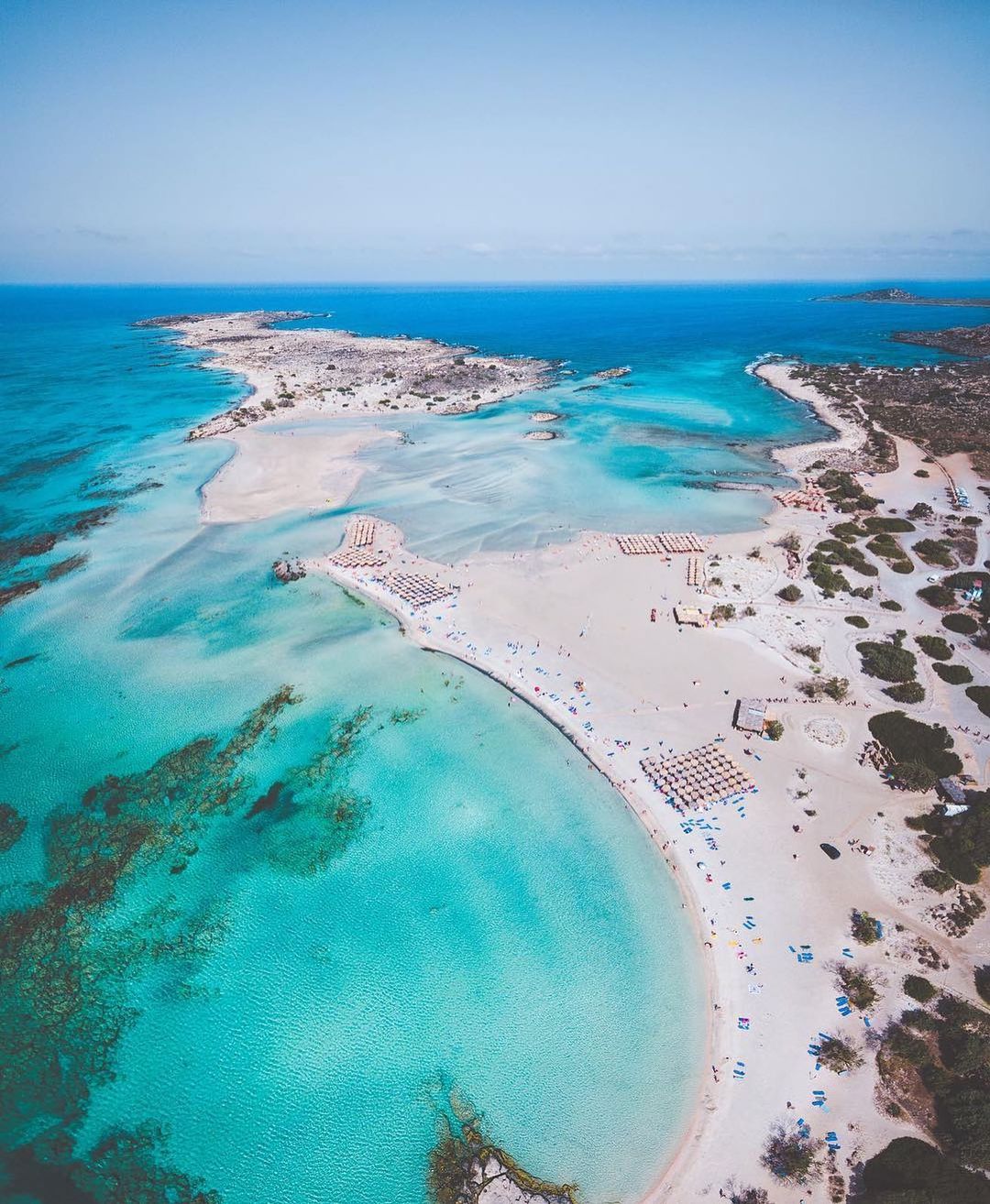 Elafonisi Beach in Crete is an enchanting coastal paradise that leaves an indelible mark on the hearts of all who visit. The pink sands, crystal-clear waters, and untouched natural beauty create an idyllic setting for relaxation and exploration. Whether you choose to indulge in the warm waters, venture to nearby islets, or hike through the surrounding nature trails, Elafonisi promises an unforgettable experience. Embrace the tranquility and wonder of this hidden gem, and let its breathtaking charm become a cherished memory of your Greek island adventure. As you journey to Elafonisi Beach, may the allure of its pink sands beckon you to explore the magic of Crete's coastal treasures.